Seville, Spain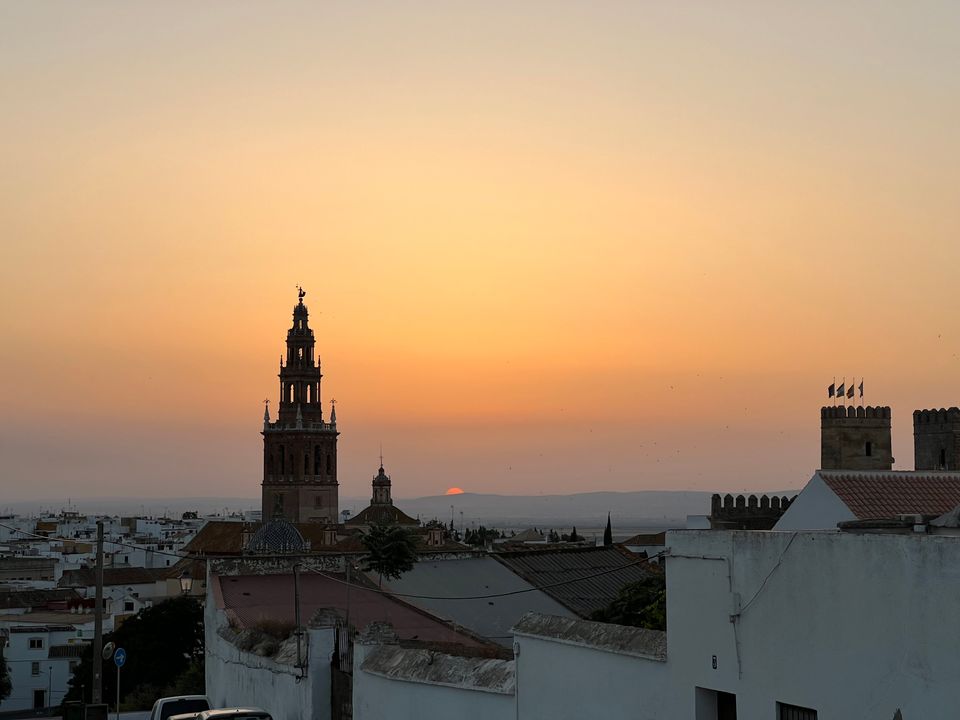 Our next stop on the June 2022 trip is Spain. I've never been to Spain but I kinda like the music.
Sunday, June 12: Porto to Seville
We loaded up our van and hit the road early. At six hours, this was going to be the longest drive of this trip so I wanted to make sure we had plenty of time for stops. We did a quick video tour of our Airbnb and left town at about 8:45am.
We made it to the hot Spanish border at about 1:45pm. We hopped out to take a few pictures. The temperature gauge just kept going up all the way to our next pool. I think we were around 45ºC/113ºF when we got there.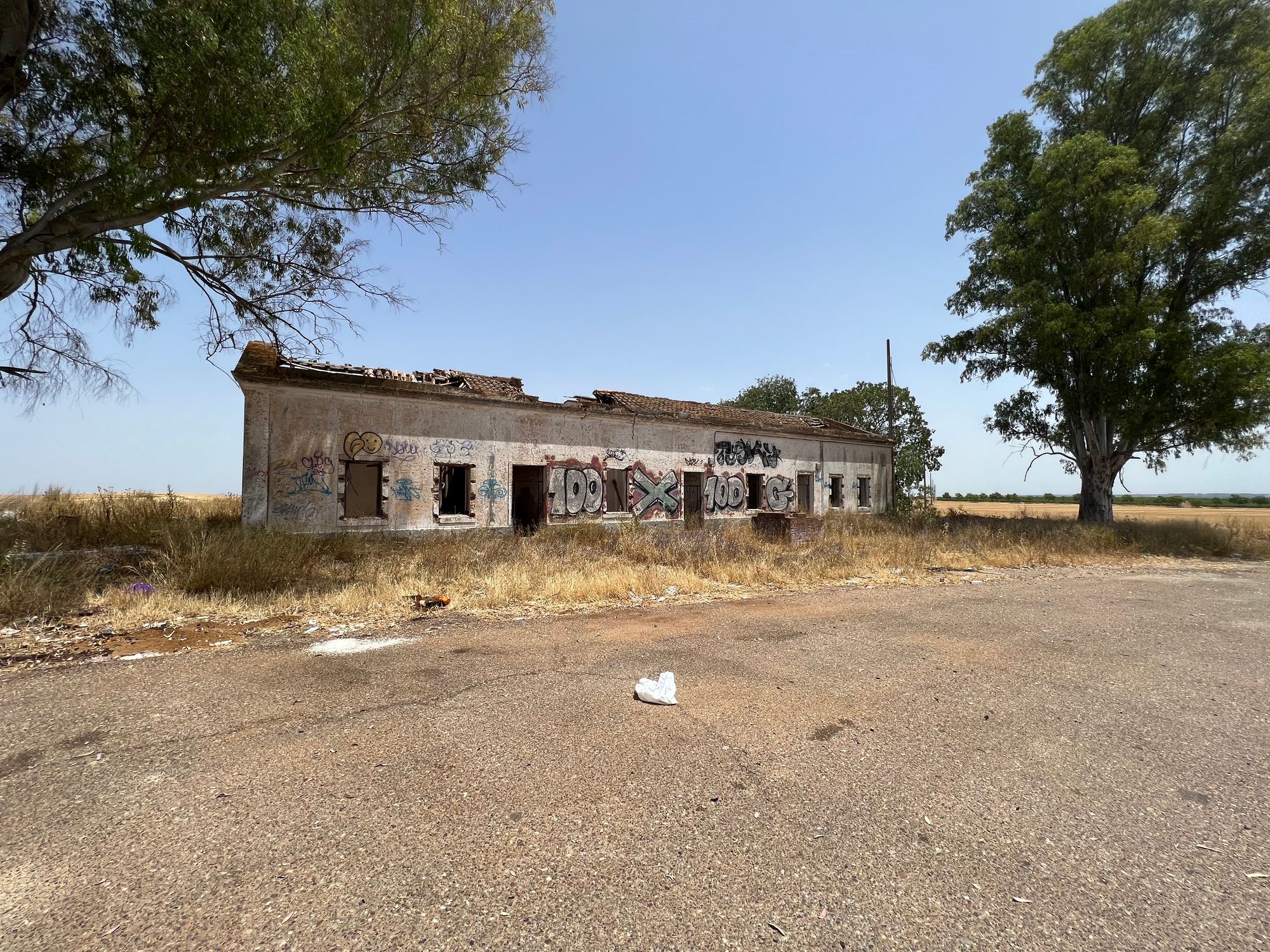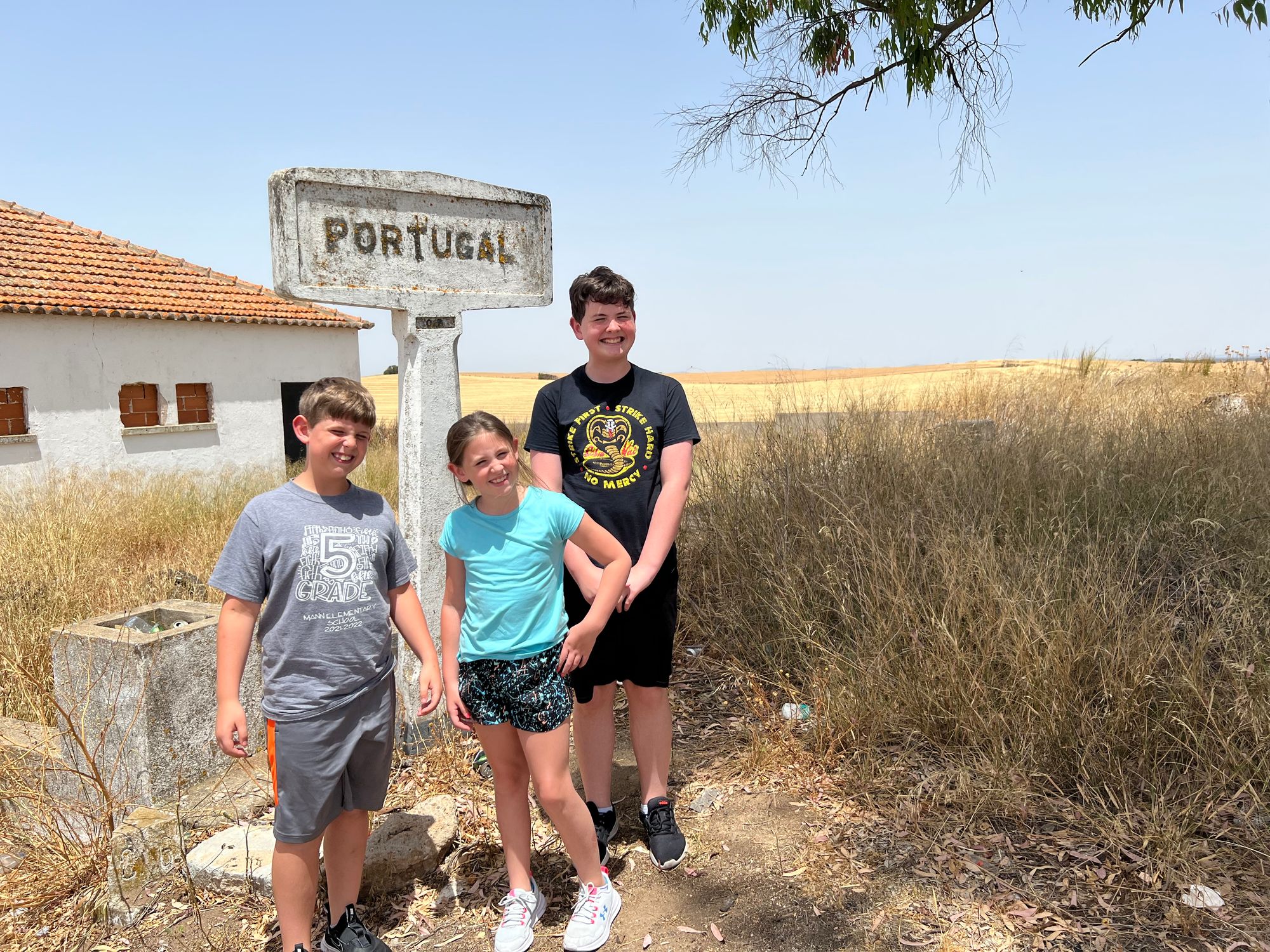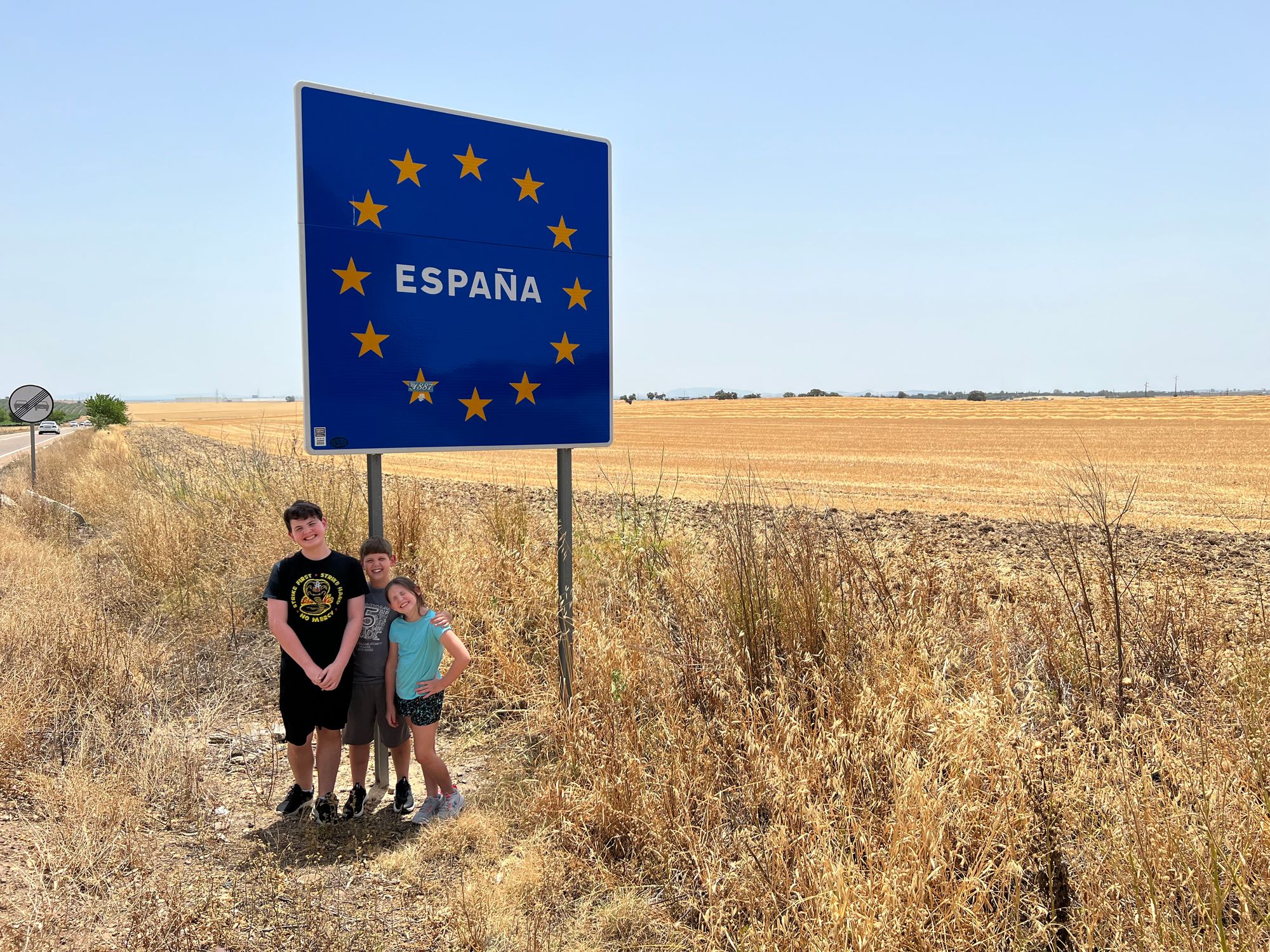 We arrived at Teresa's Villa around 5pm. We stopped for lunch in Portugal, snacks and fuel in Spain. We were all pretty excited to hop in the pool with these new temperatures.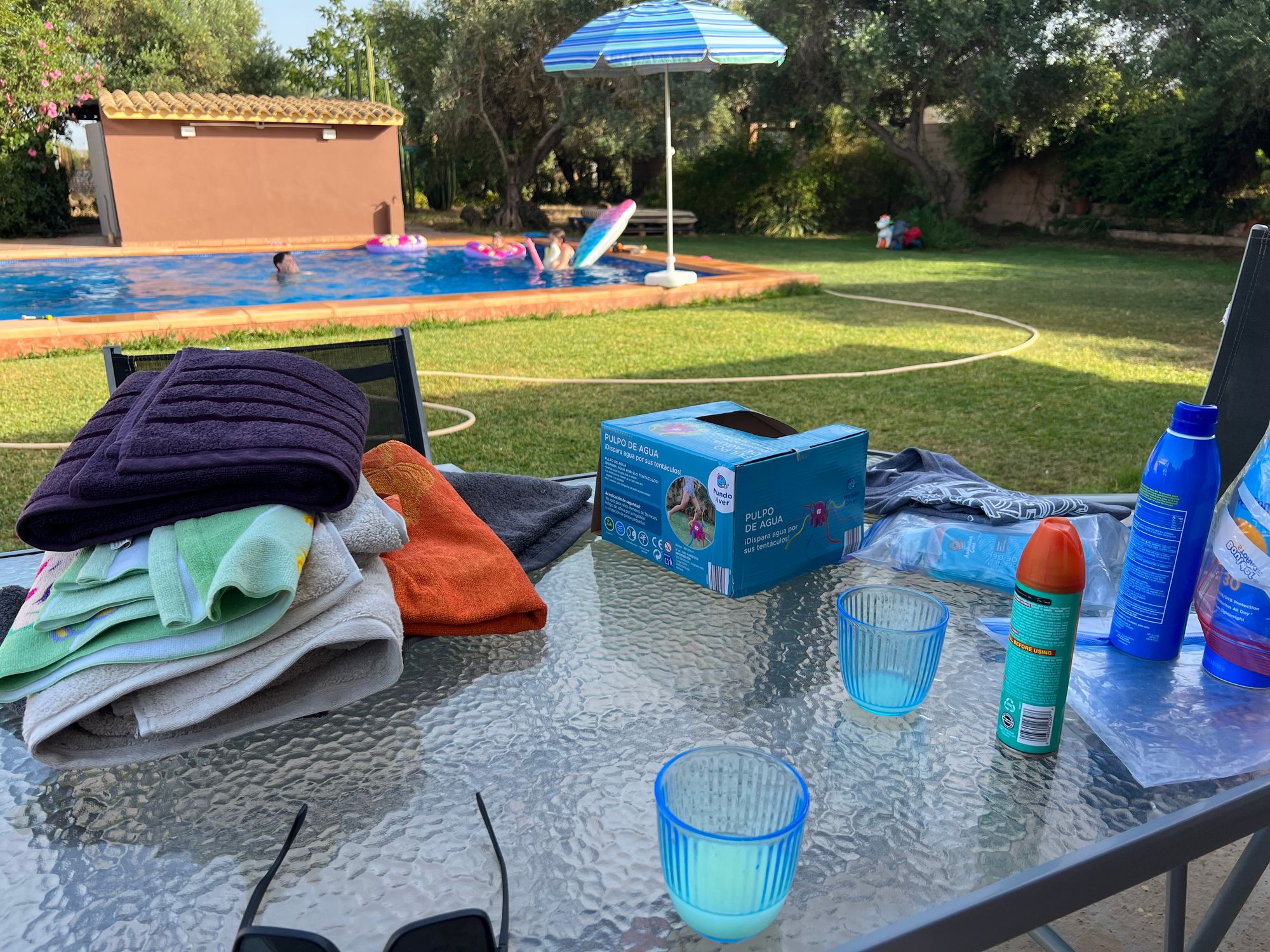 We took a quick trip to Carmona to get some groceries and do a bit of exploration.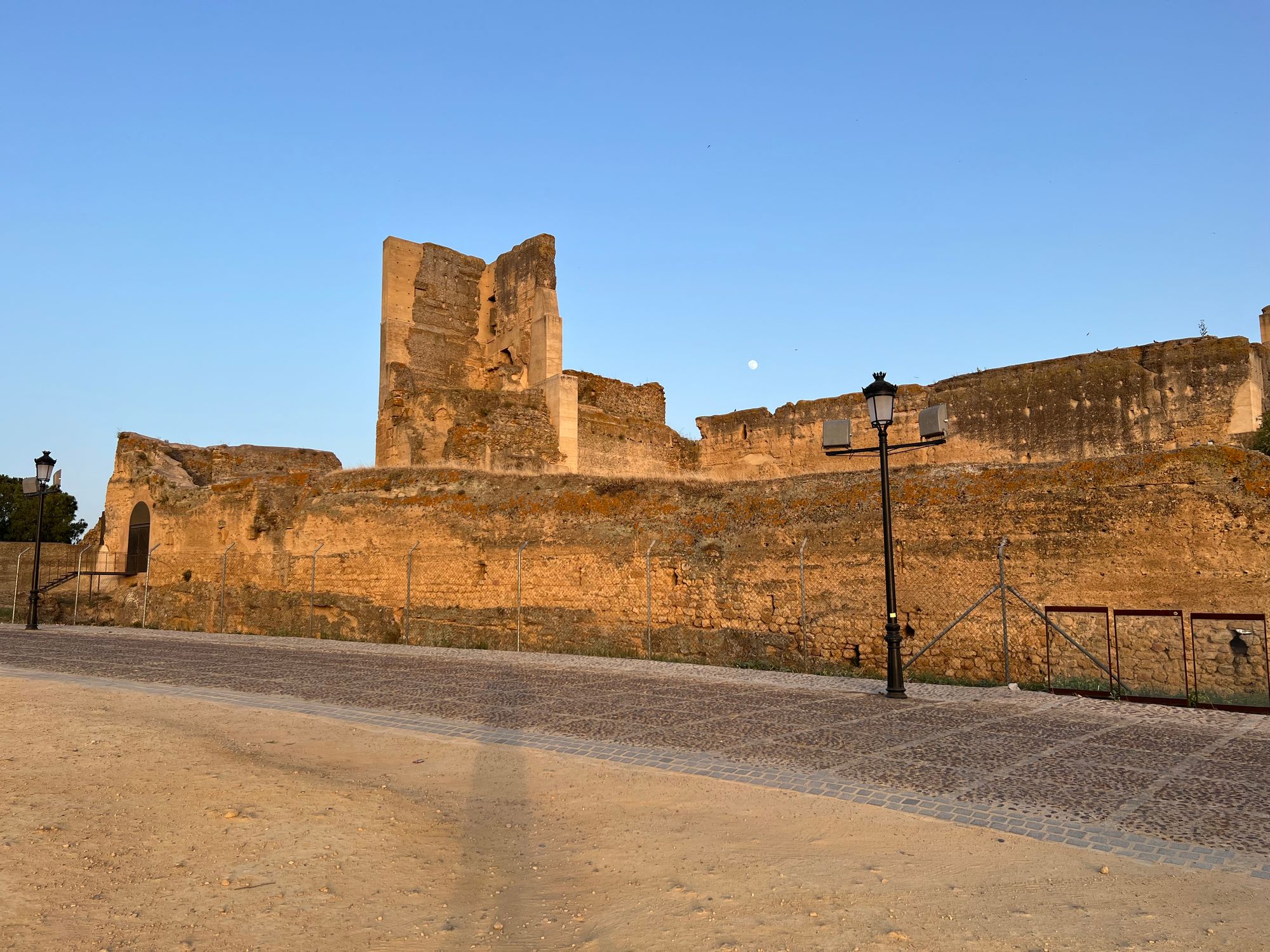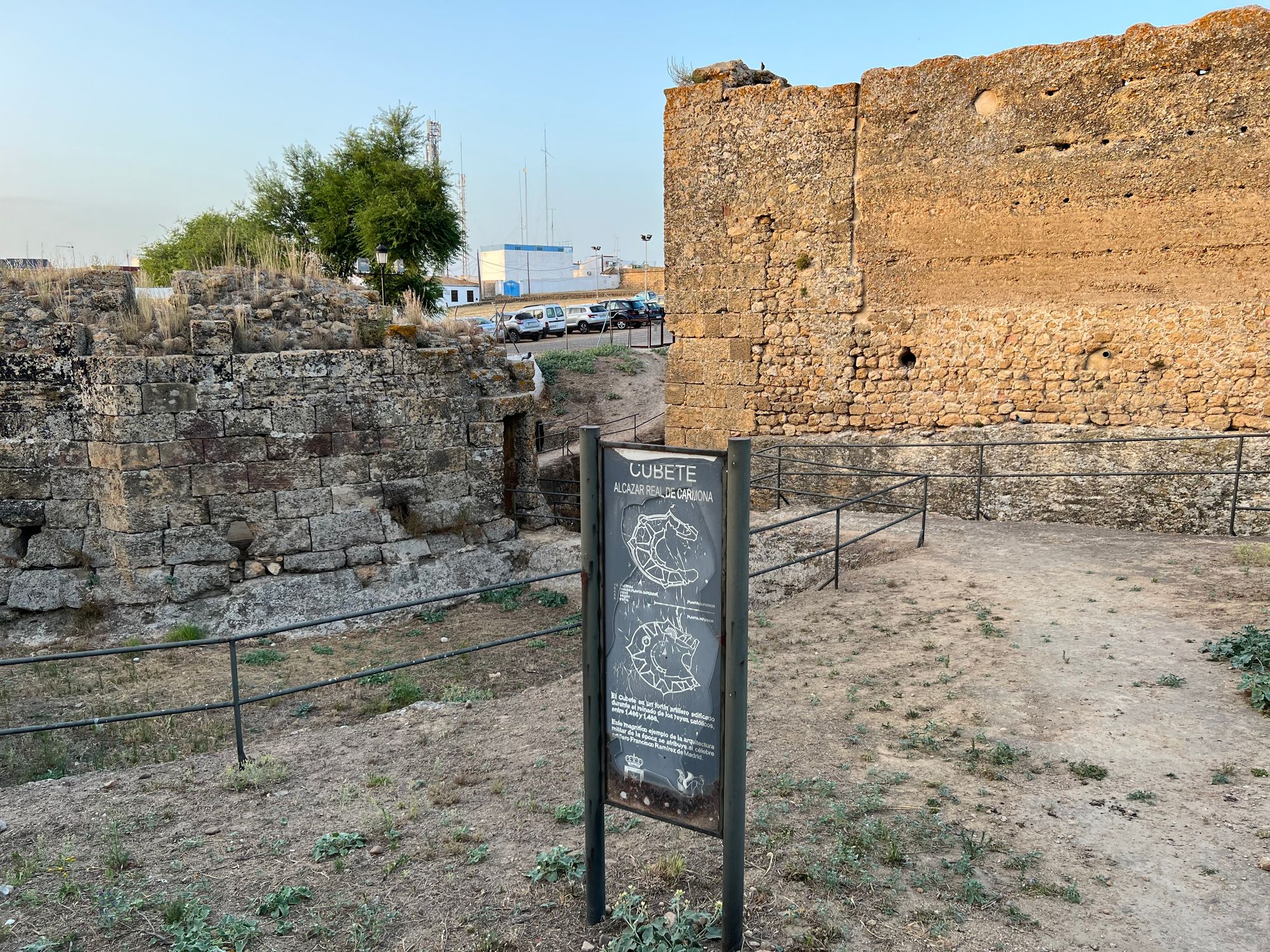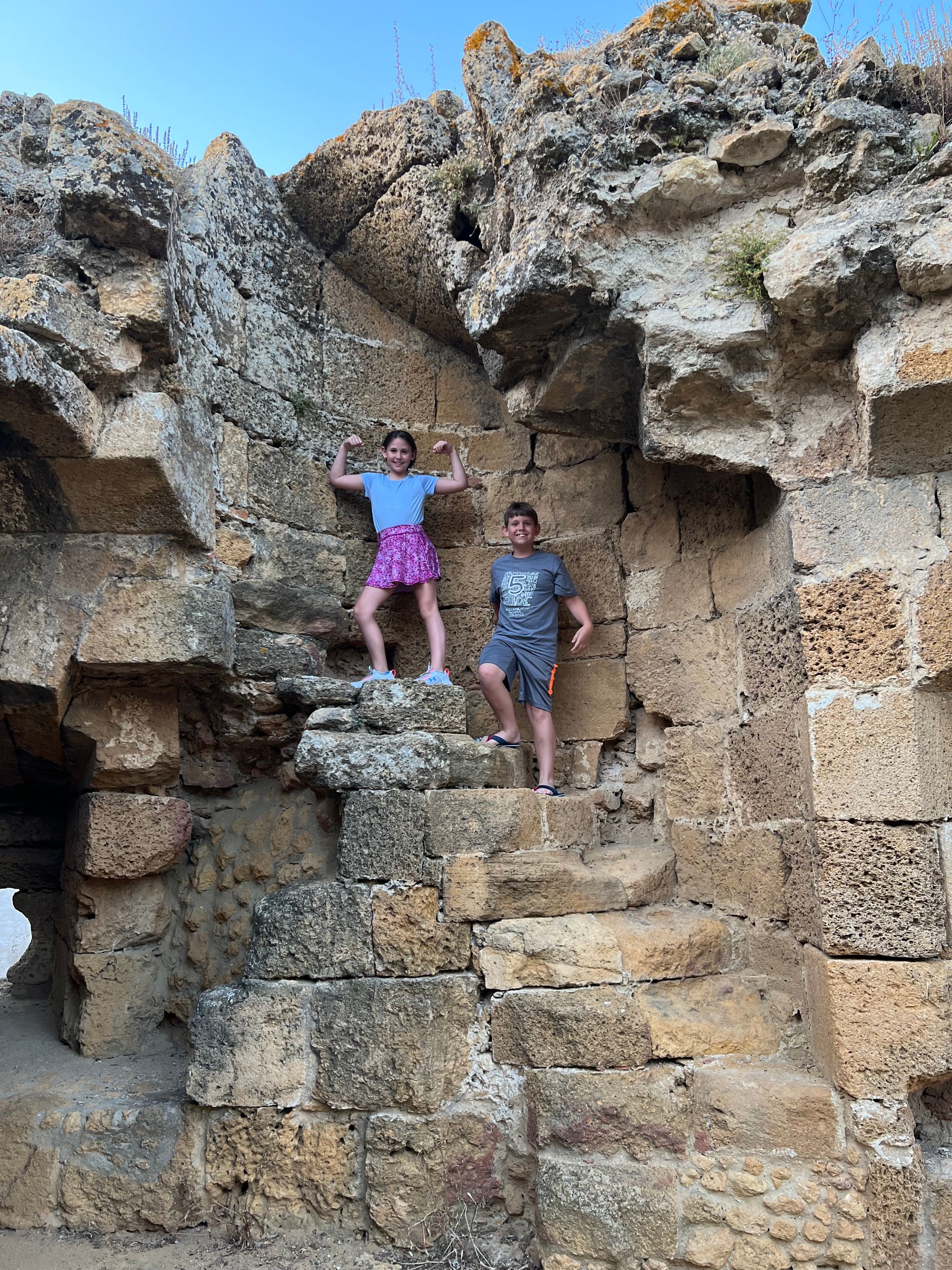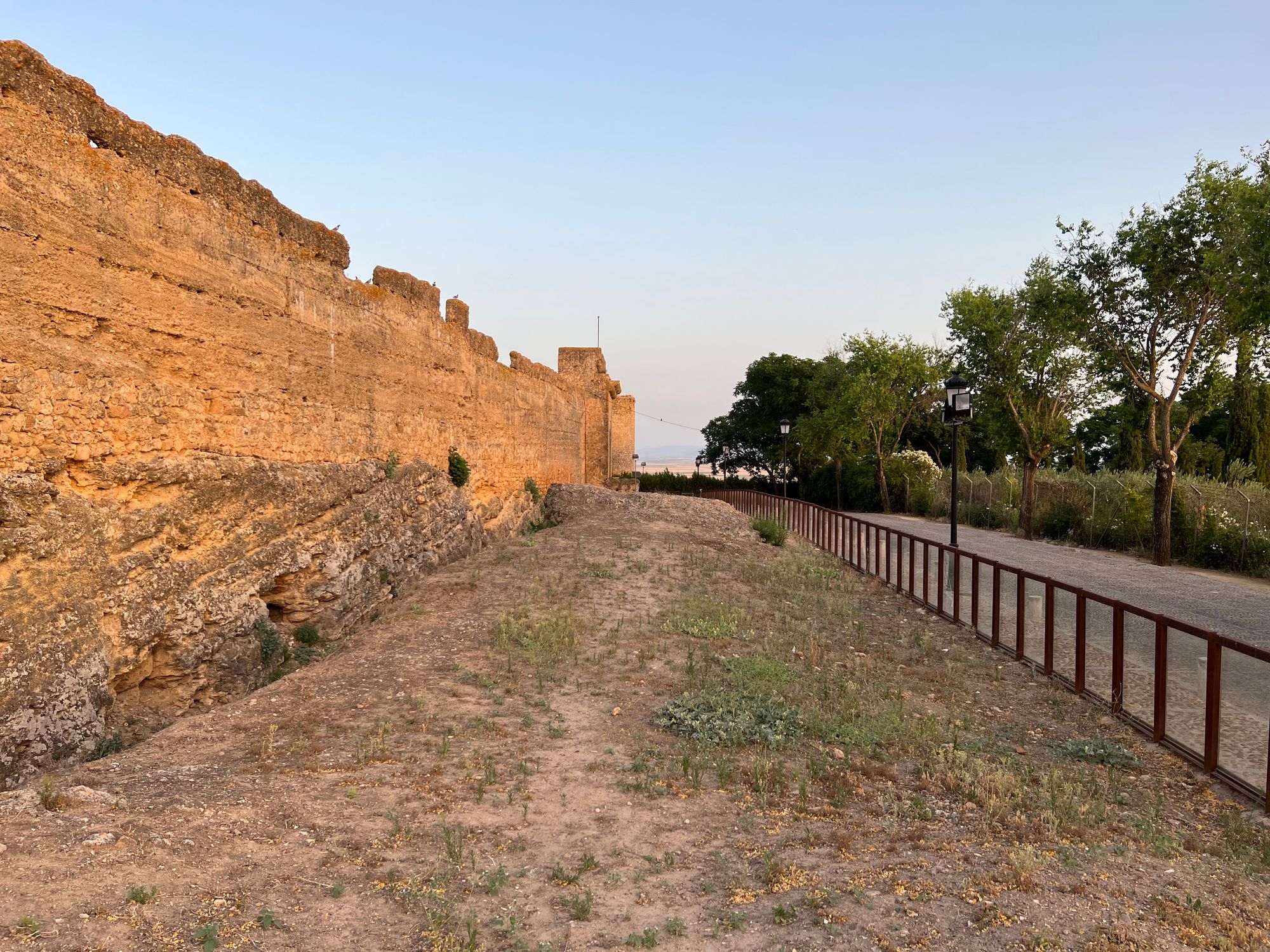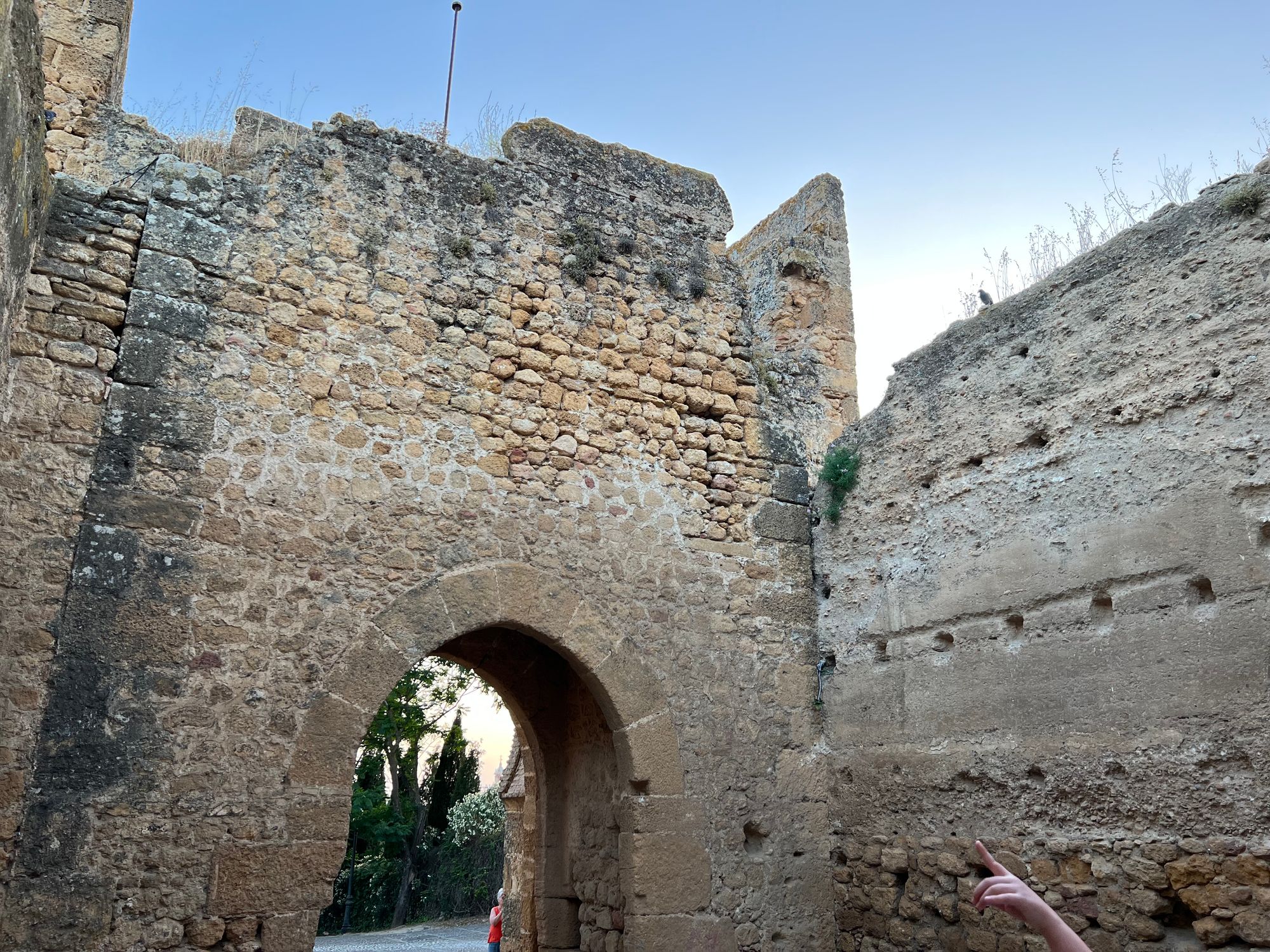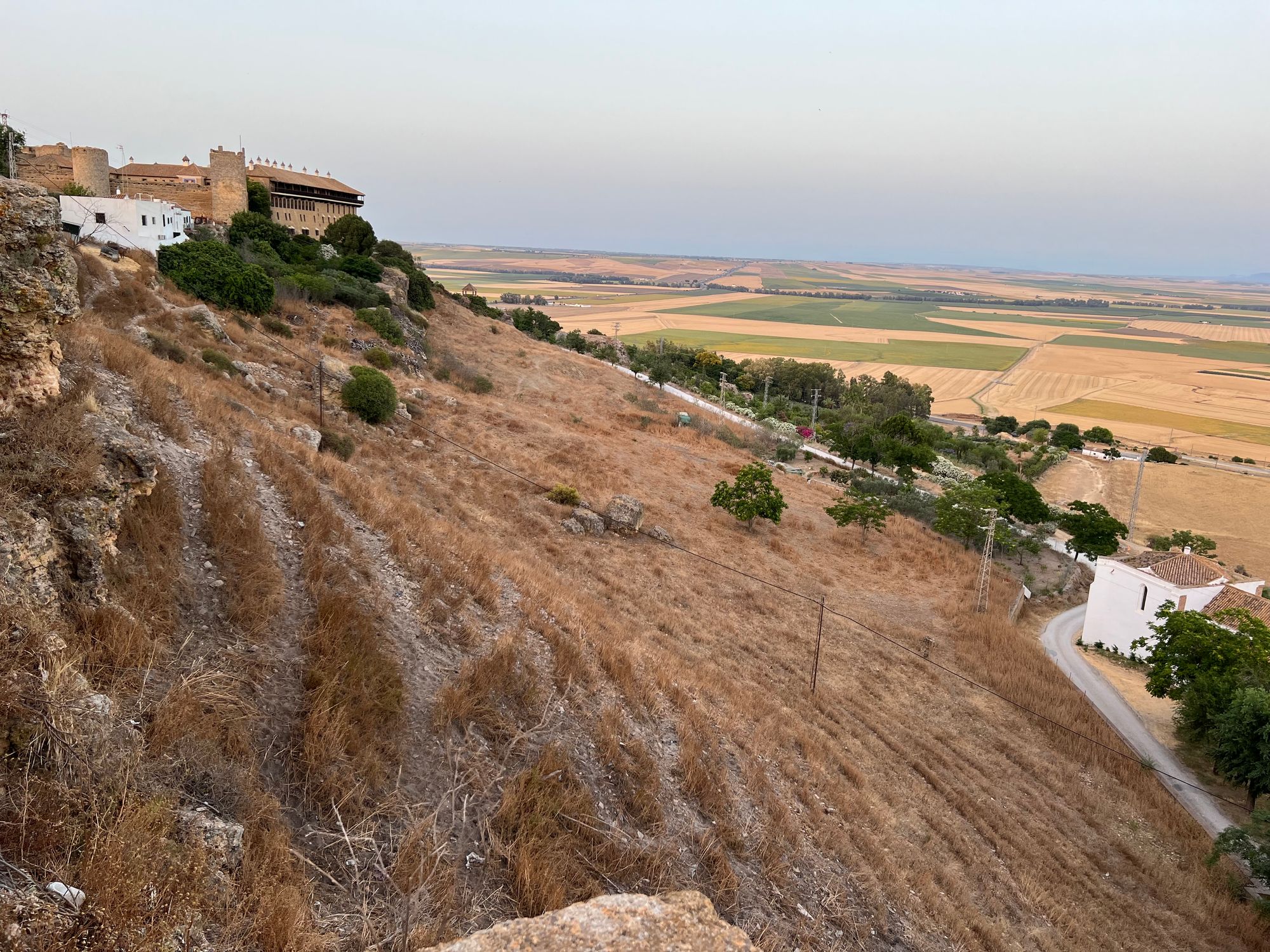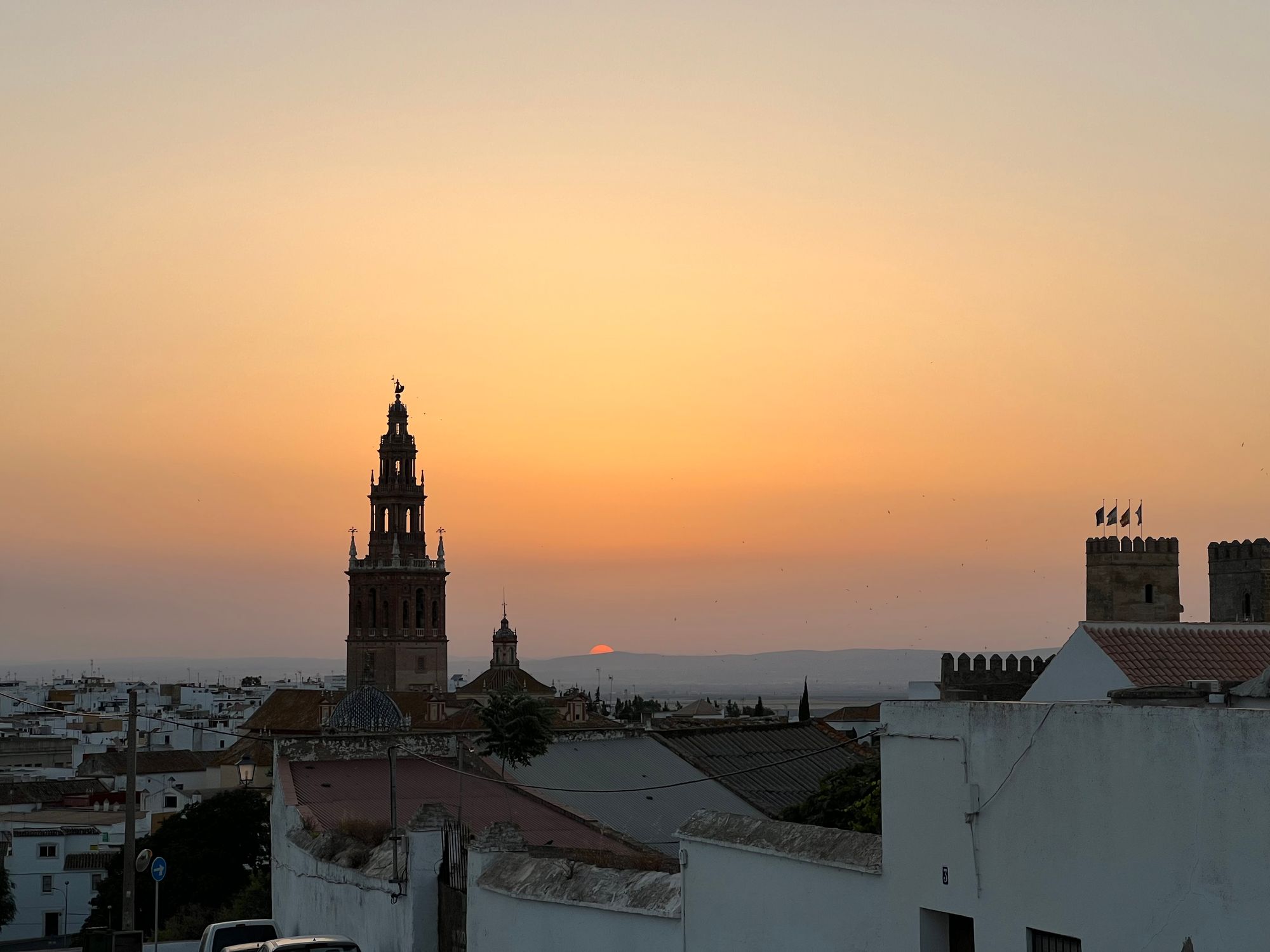 Monday, June 13: Chilling at the pool
It was super hot and we were recovering from the drive. I took a walk around our new neighborhood. First time I've had olive trees and cactuses in the yard.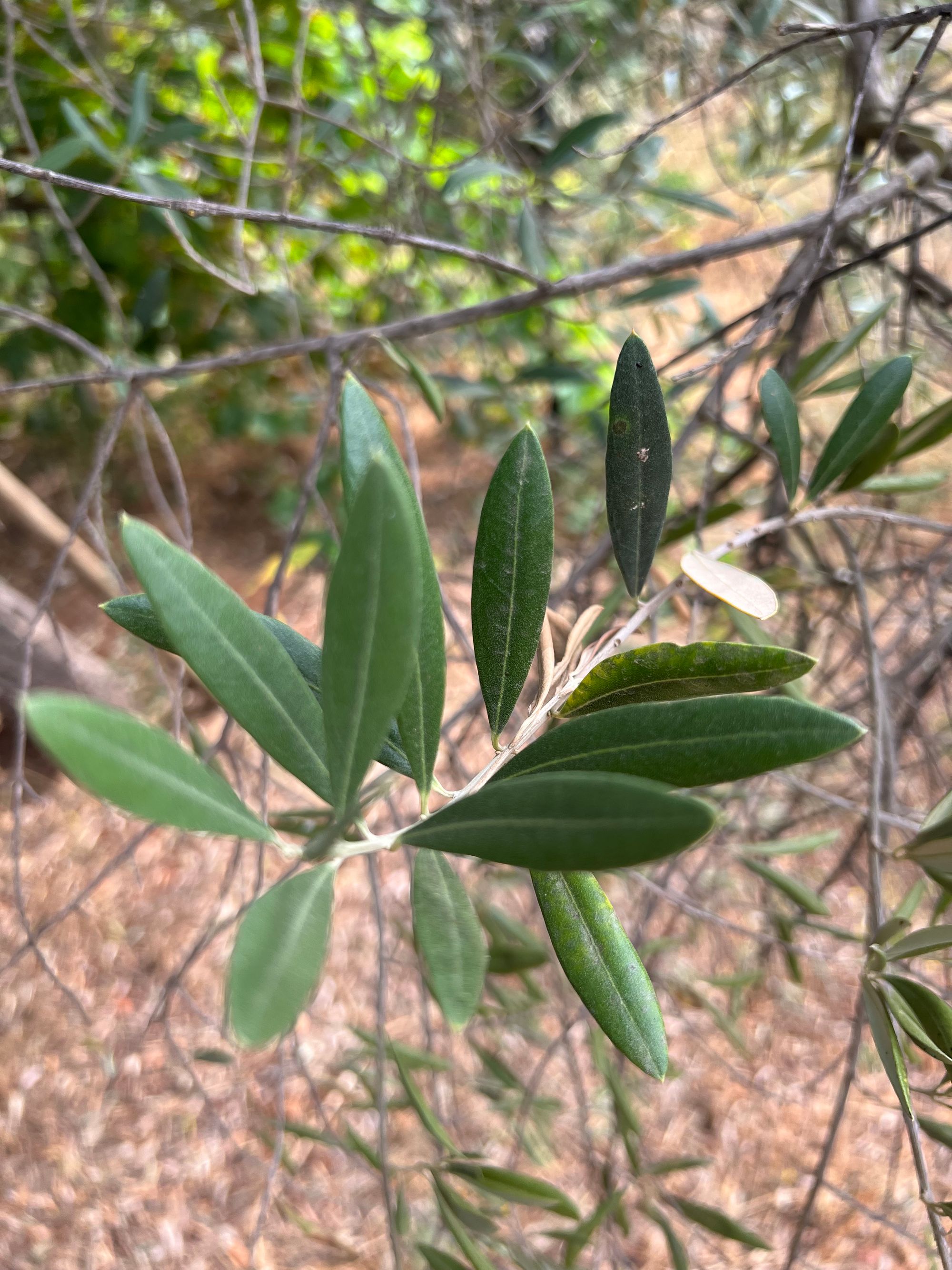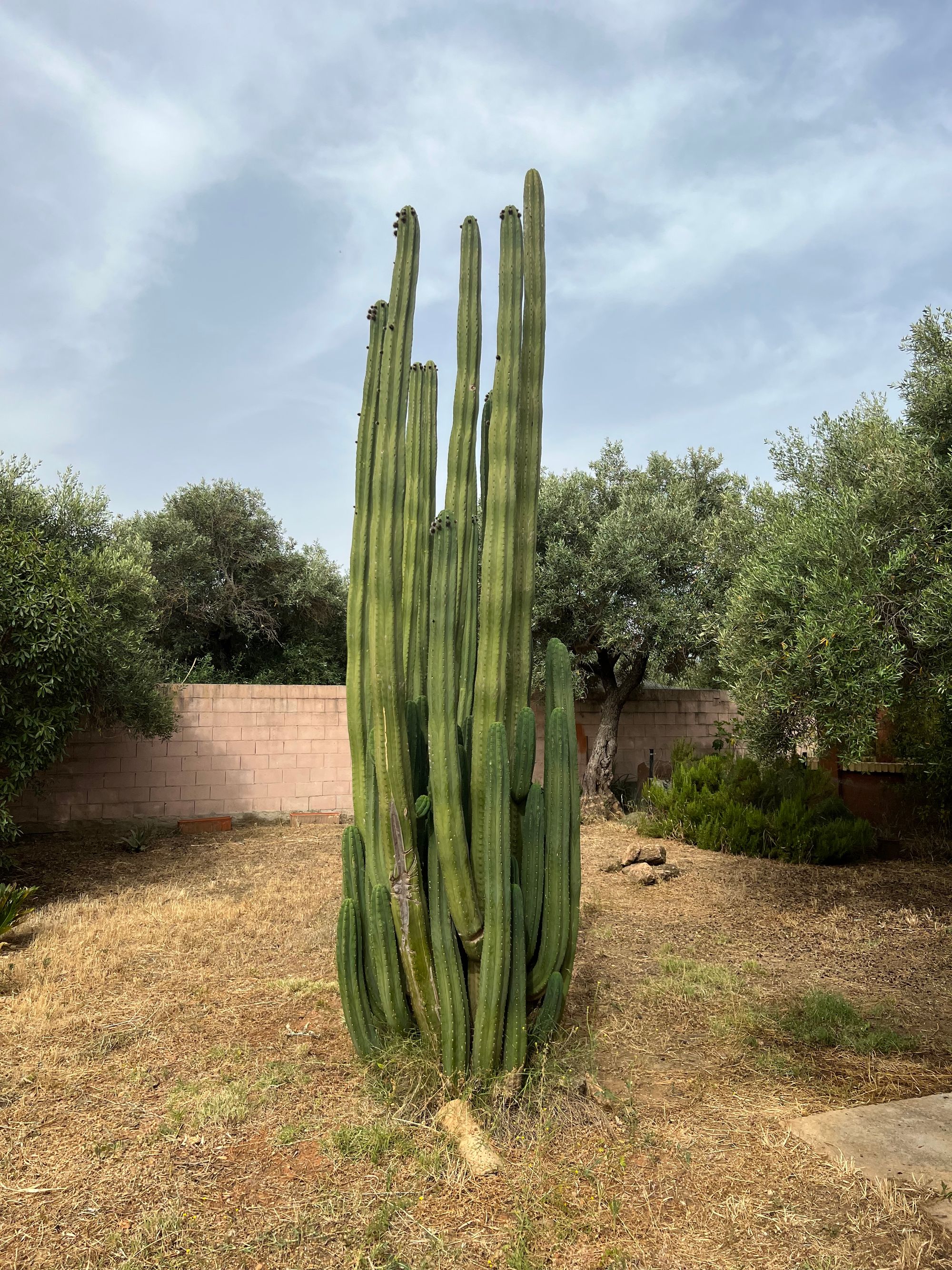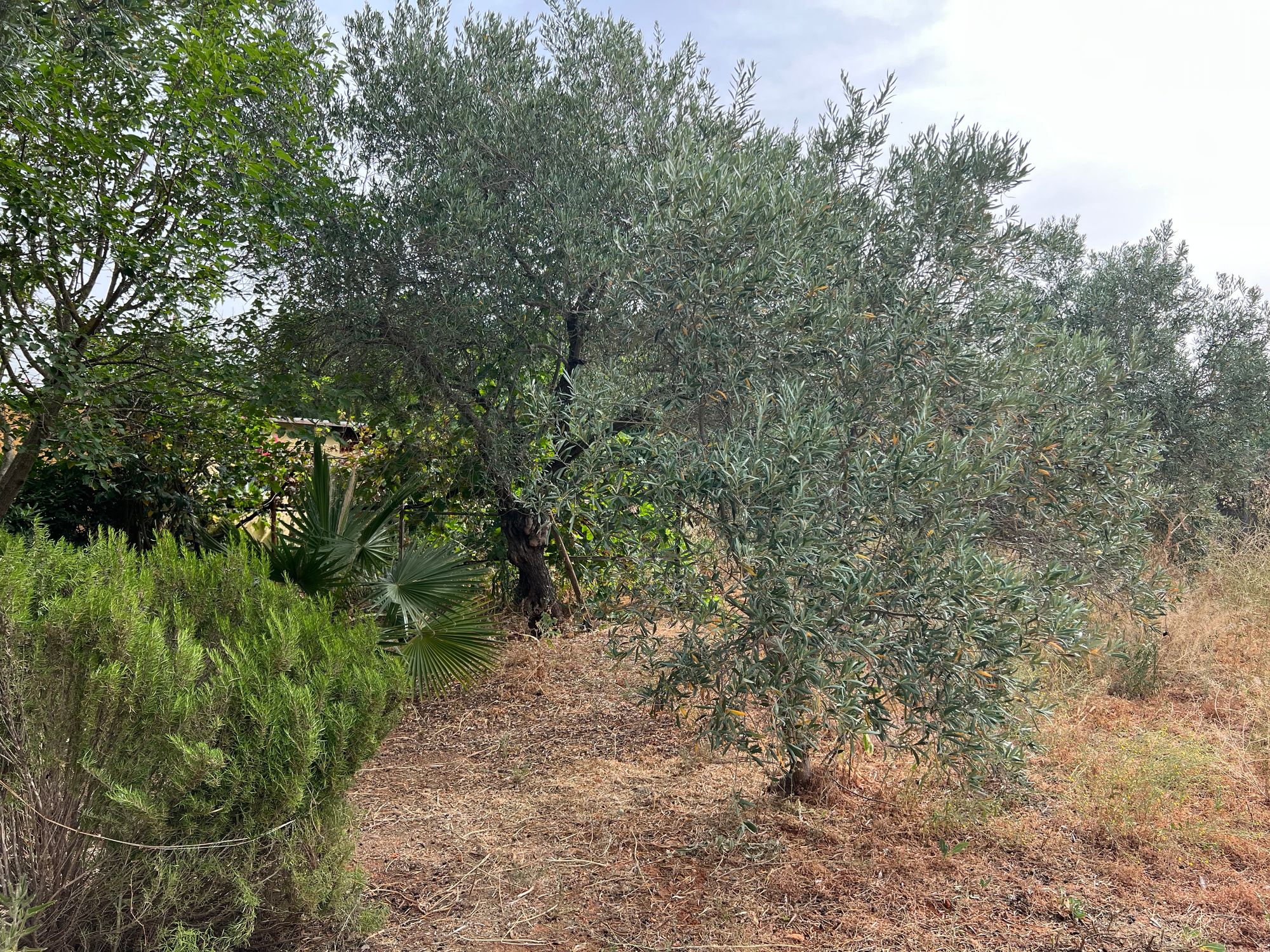 Tuesday, June 14: Ronda, Spain
Ronda is one of the Pueblas Blancos of Andalucia. That means "white hill town" for us English speakers. It's also the origin of bullfighting. The drive was a bit longer than I expected but it was totally worth it. Ronda is a wonderful city.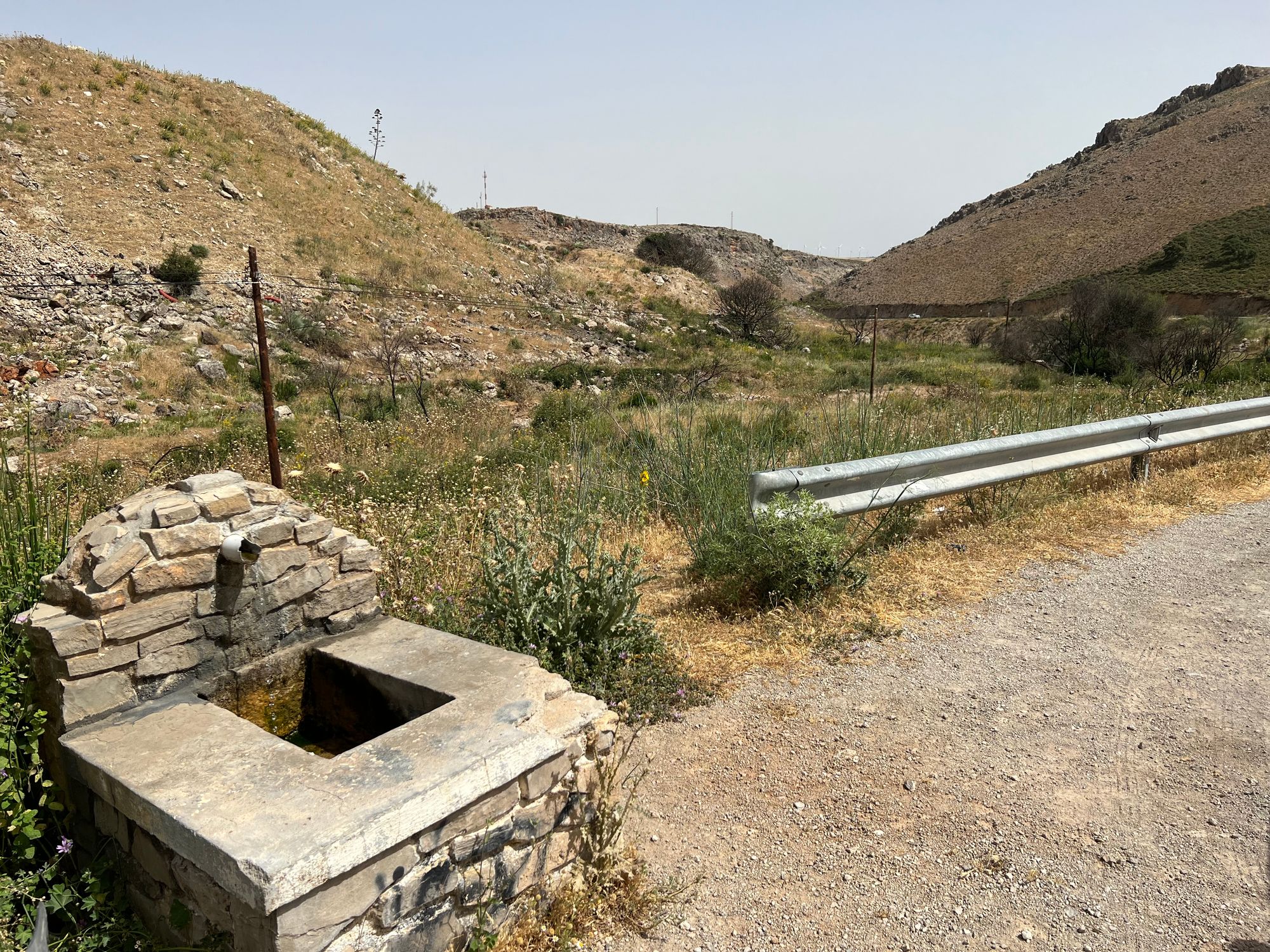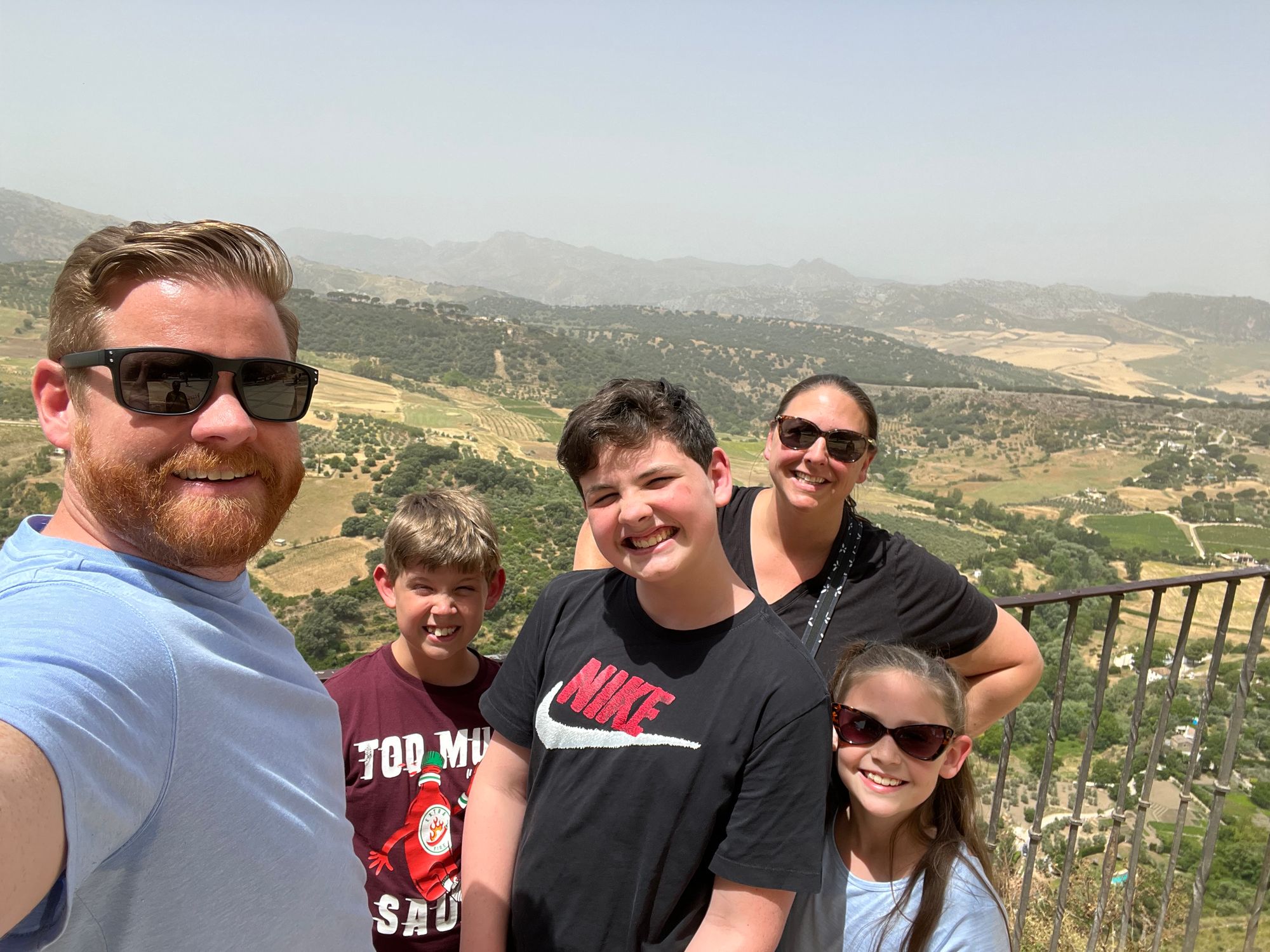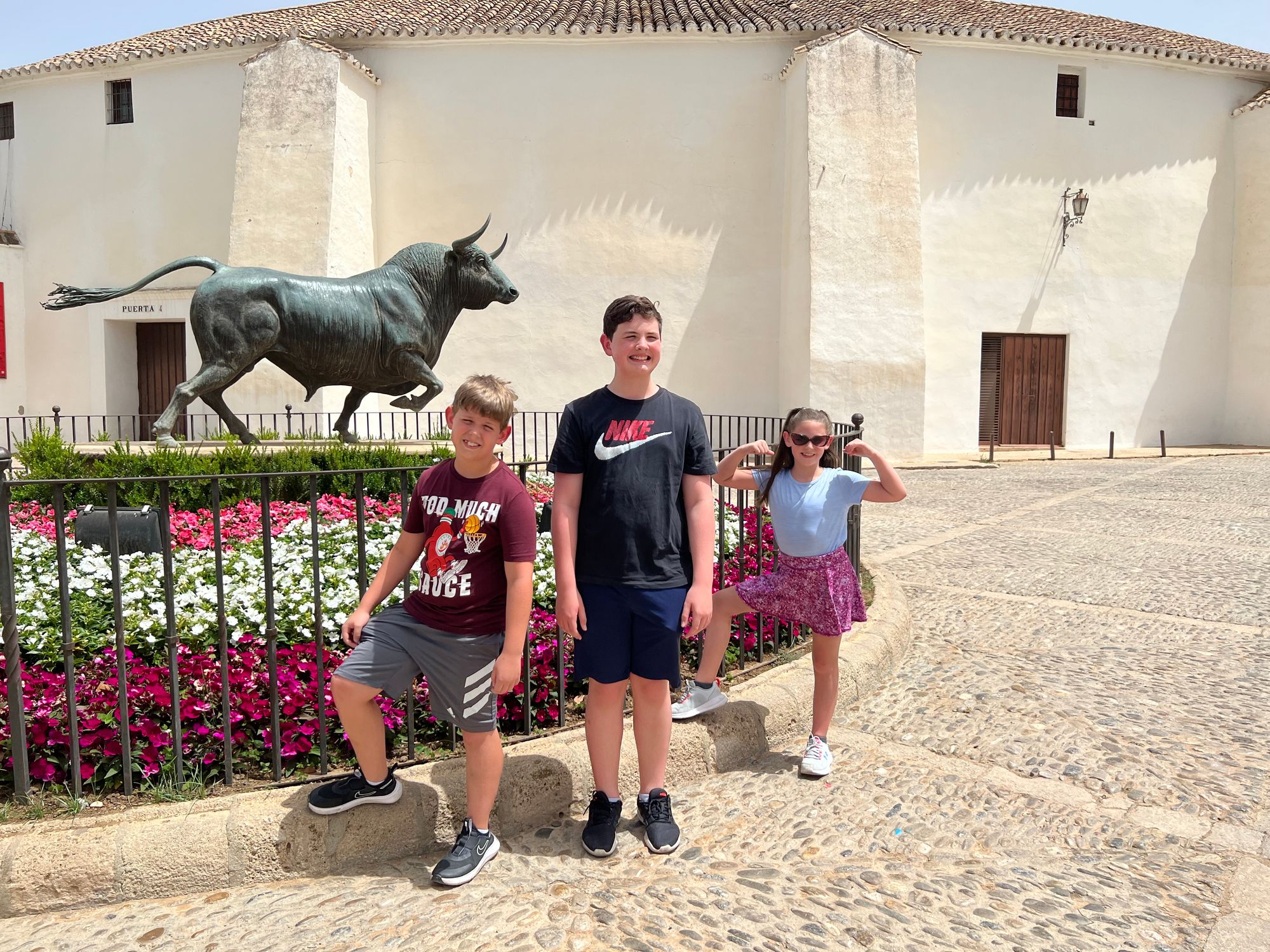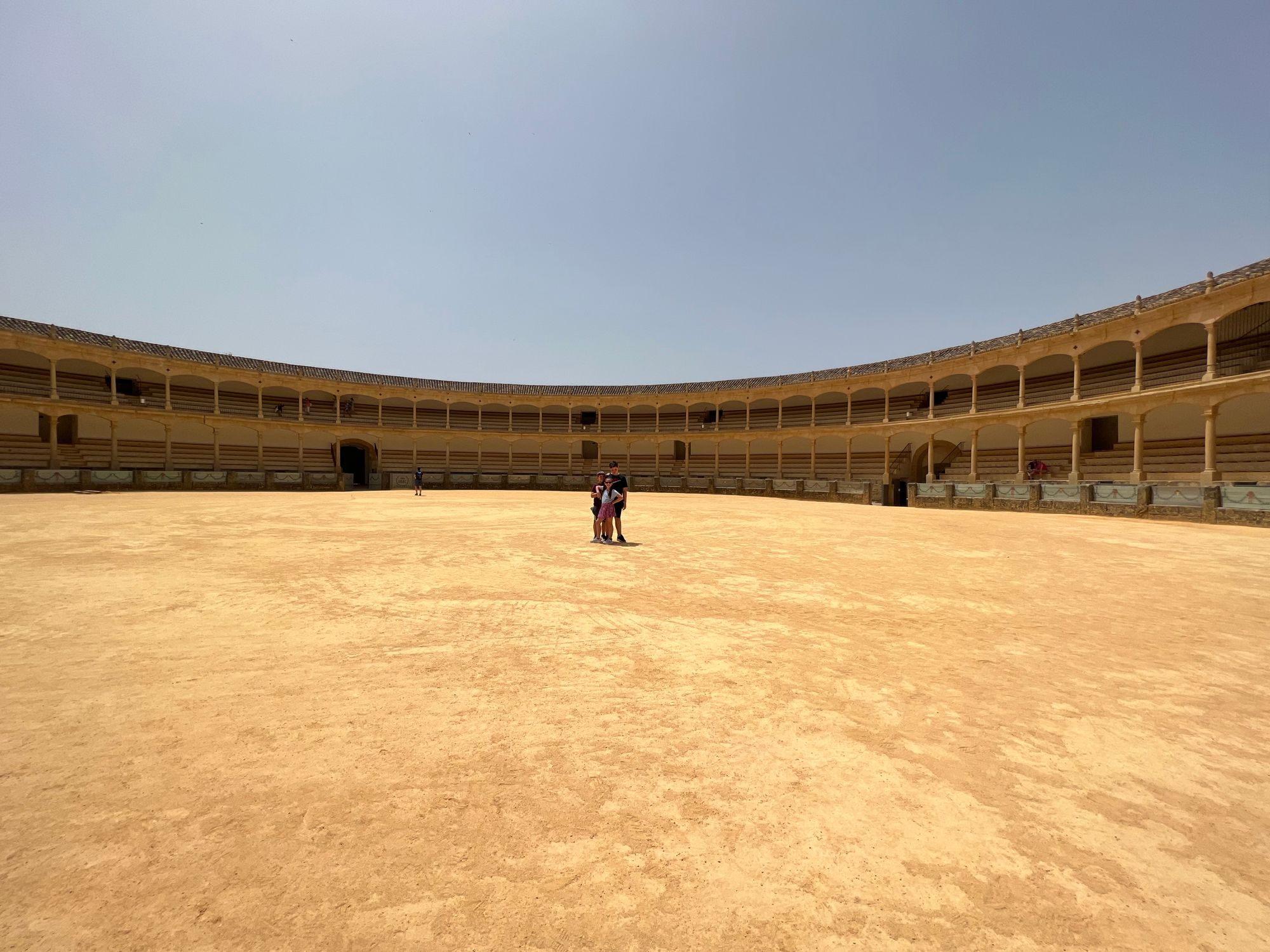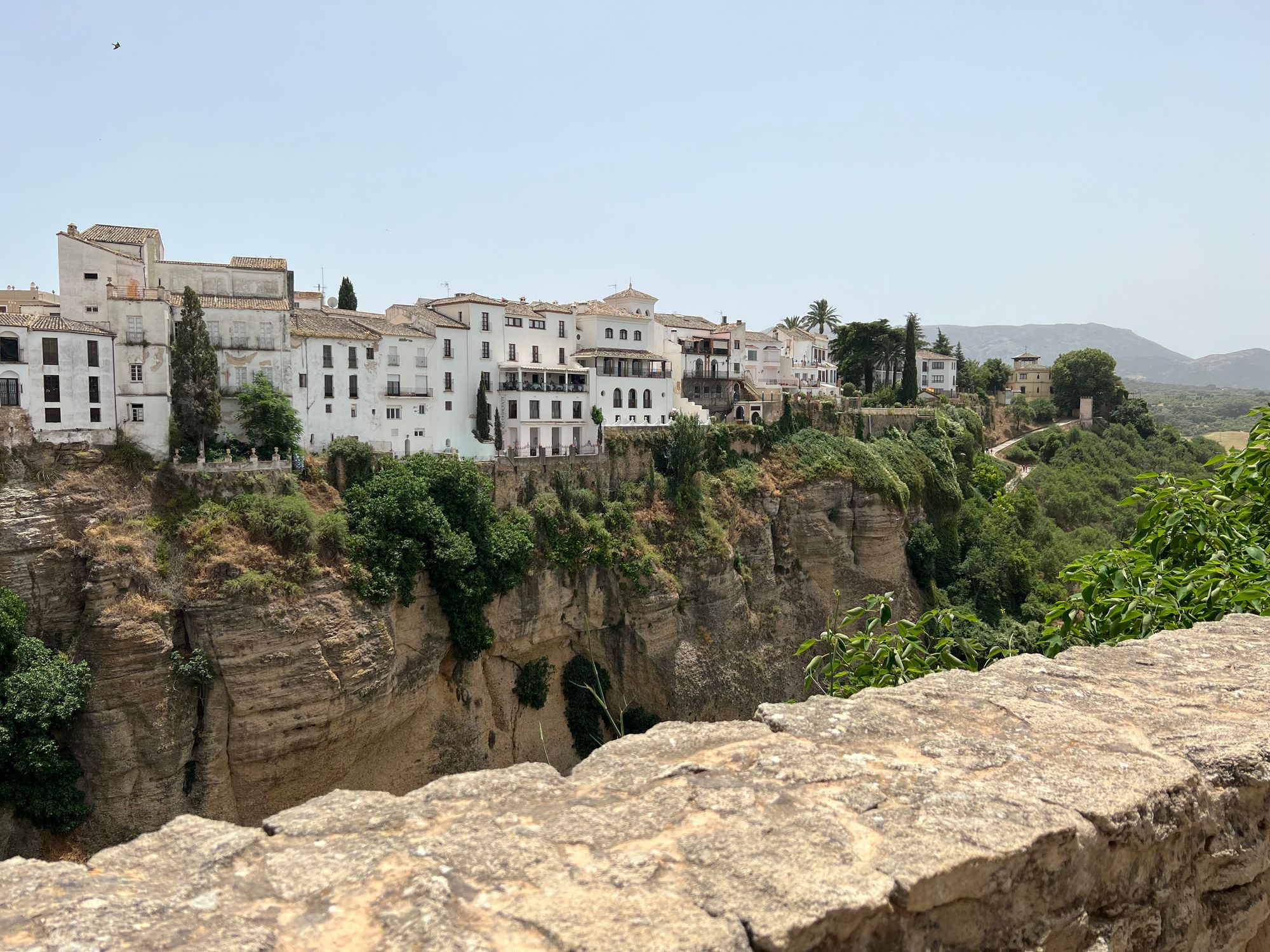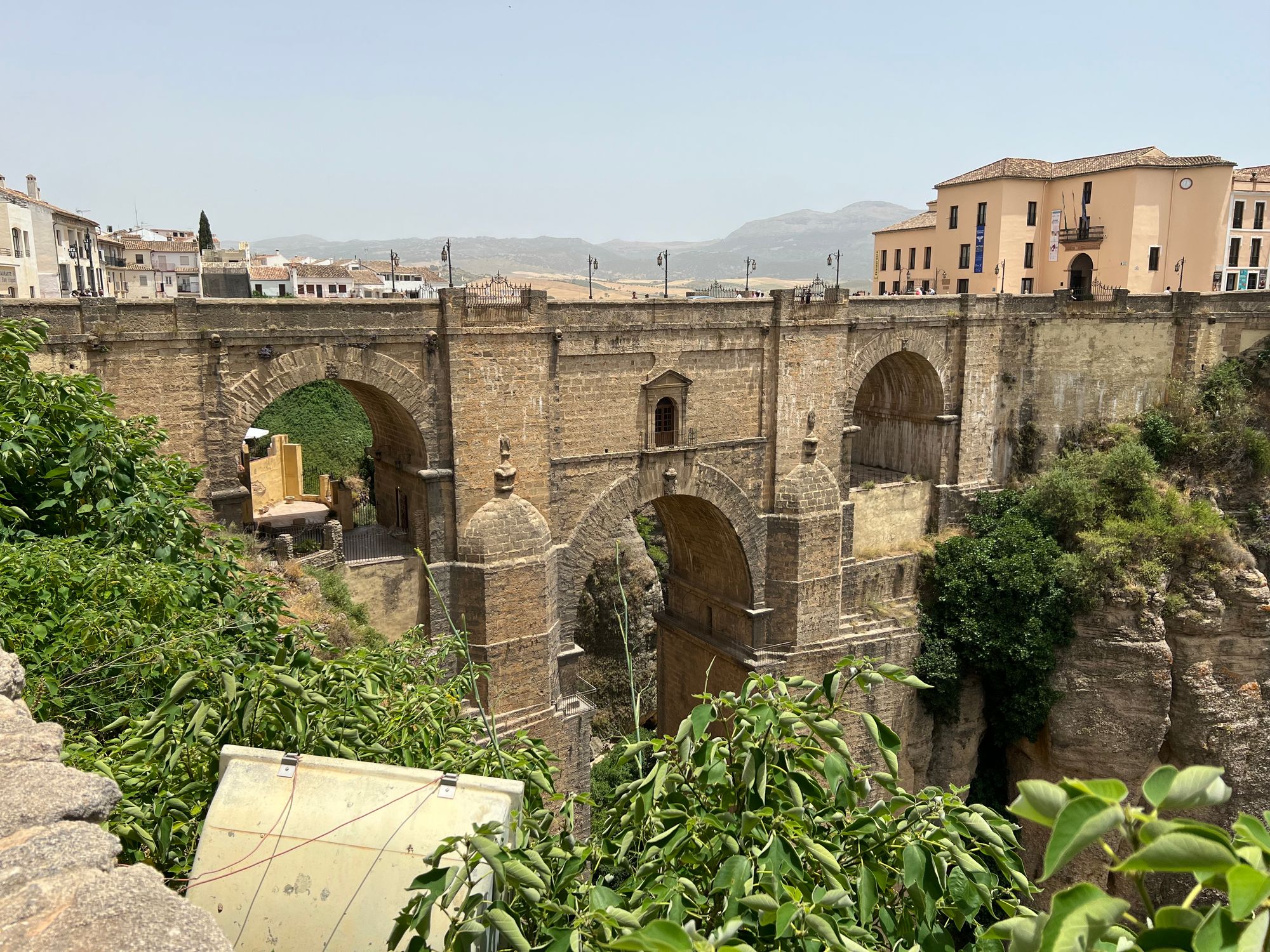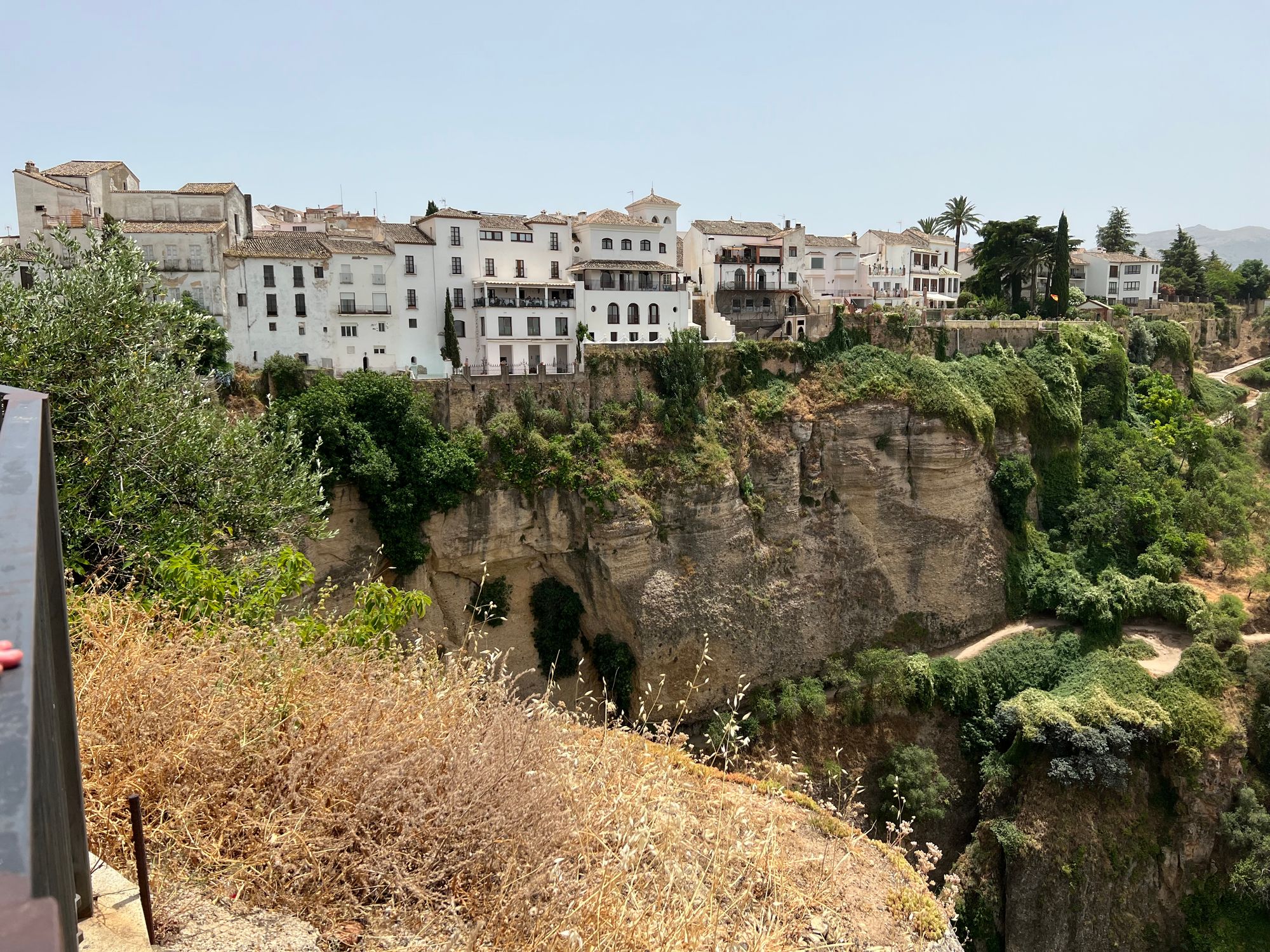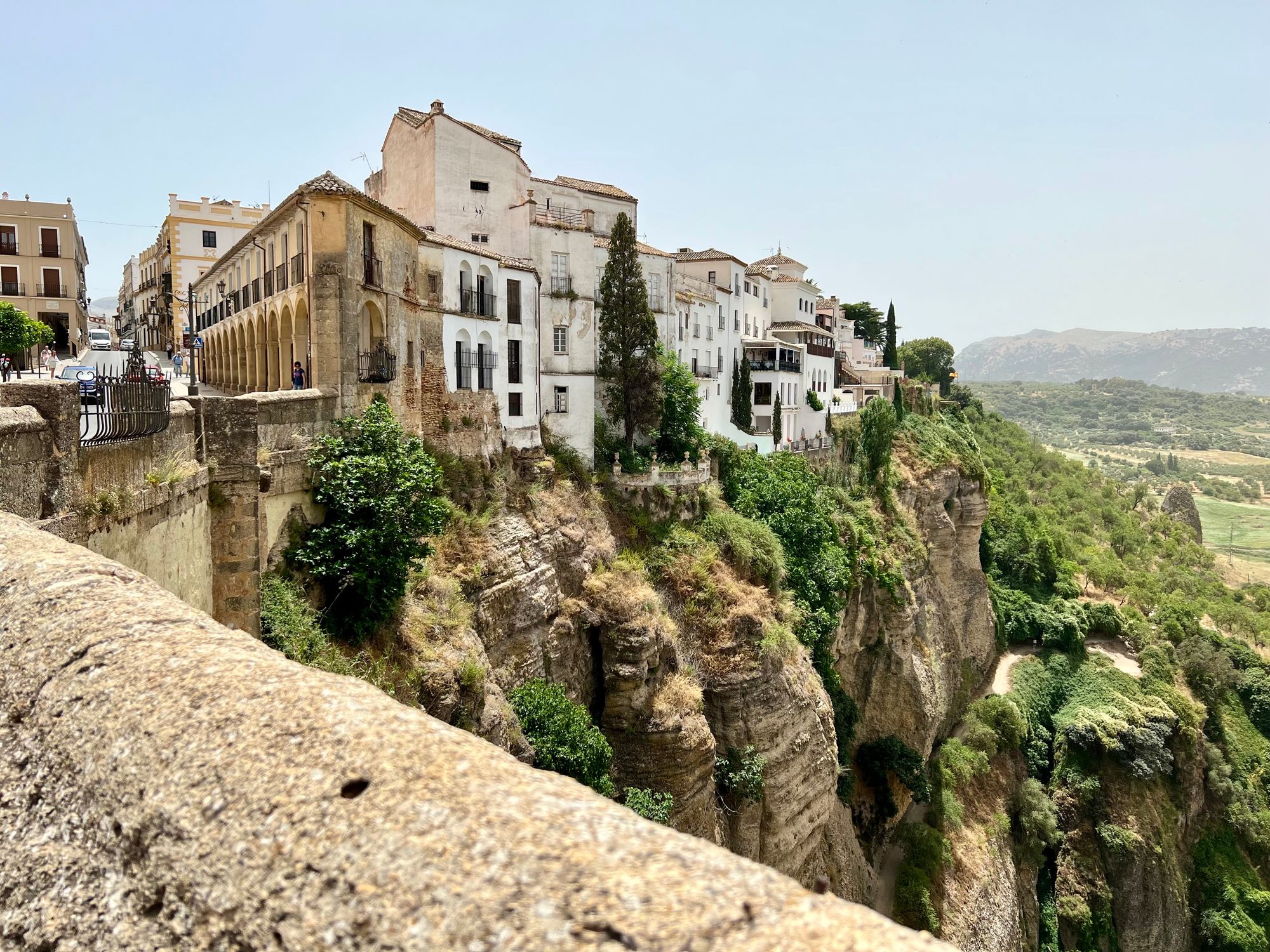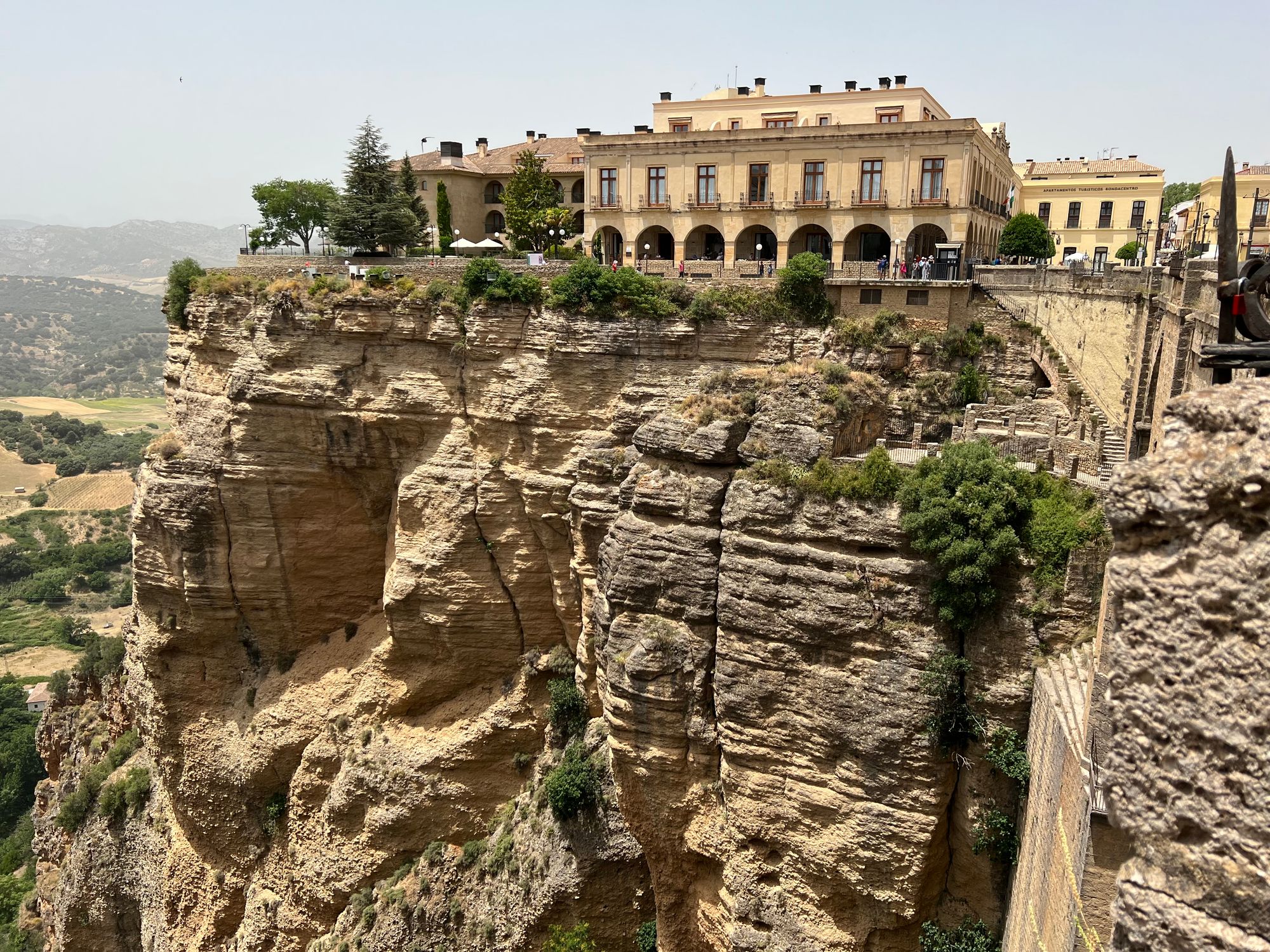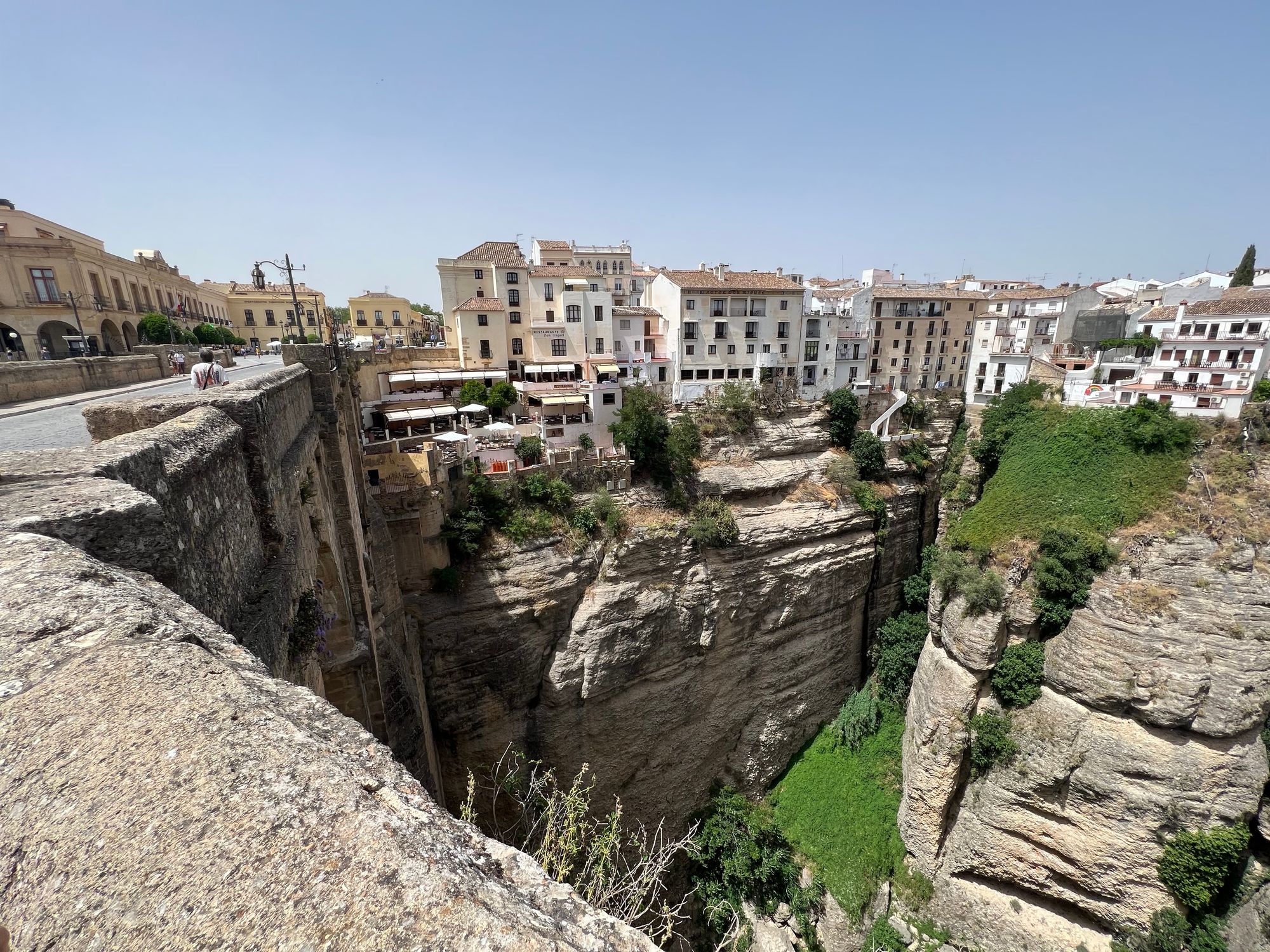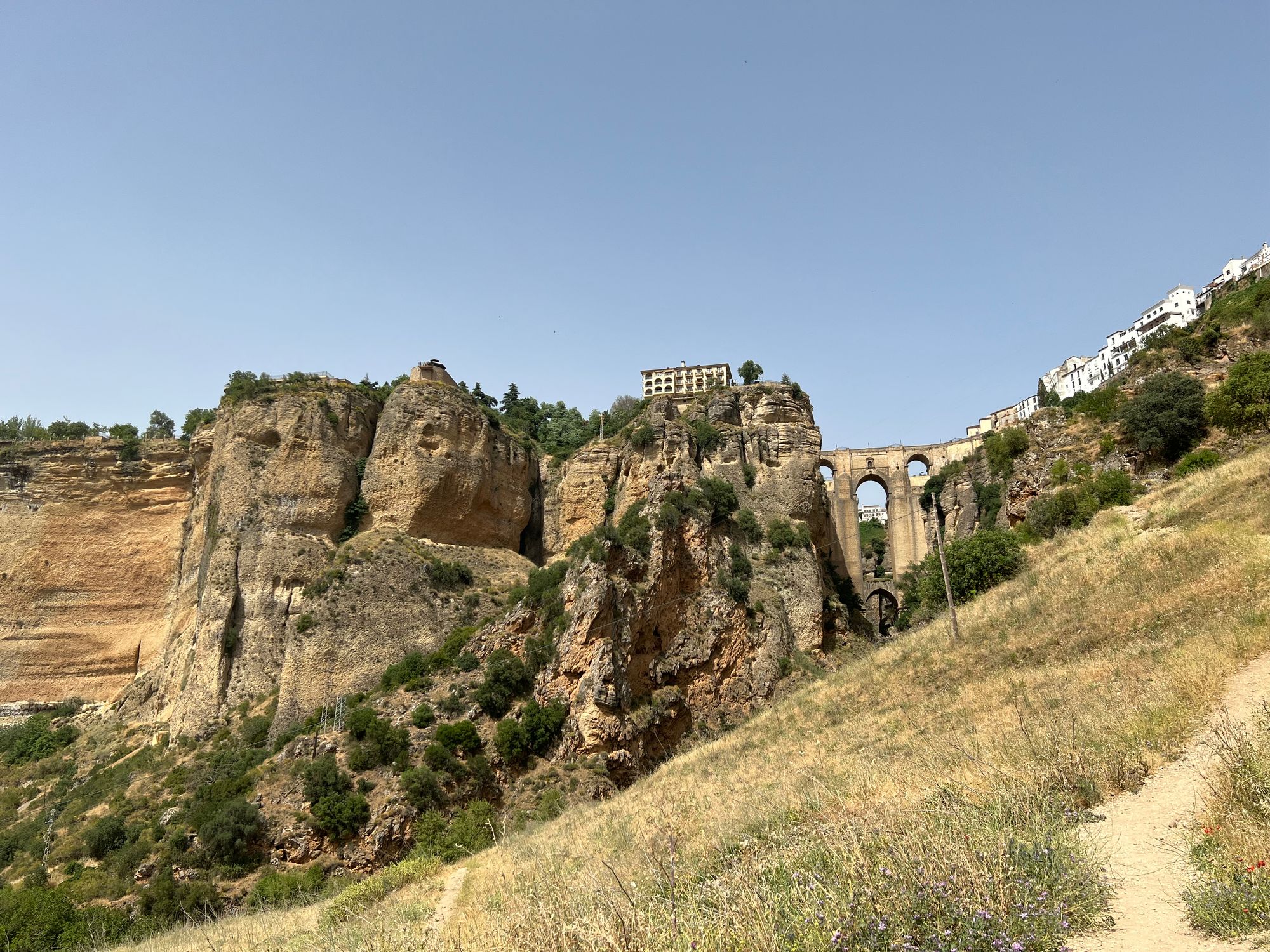 Since we had Grammie along for this trip, Katharine and I snuck out for quite a few dinners. Here's some meat from a little place in the neighborhood we were in.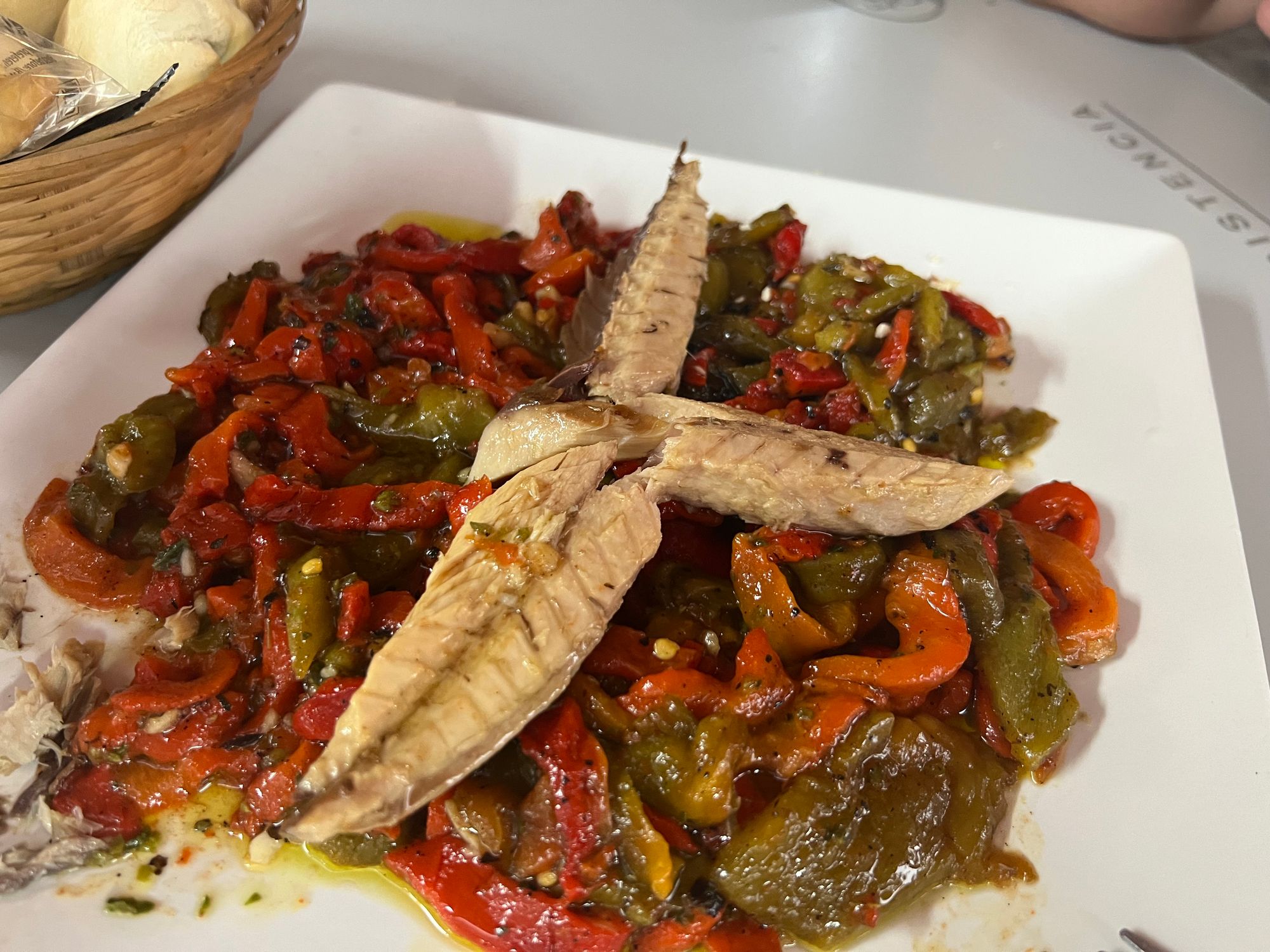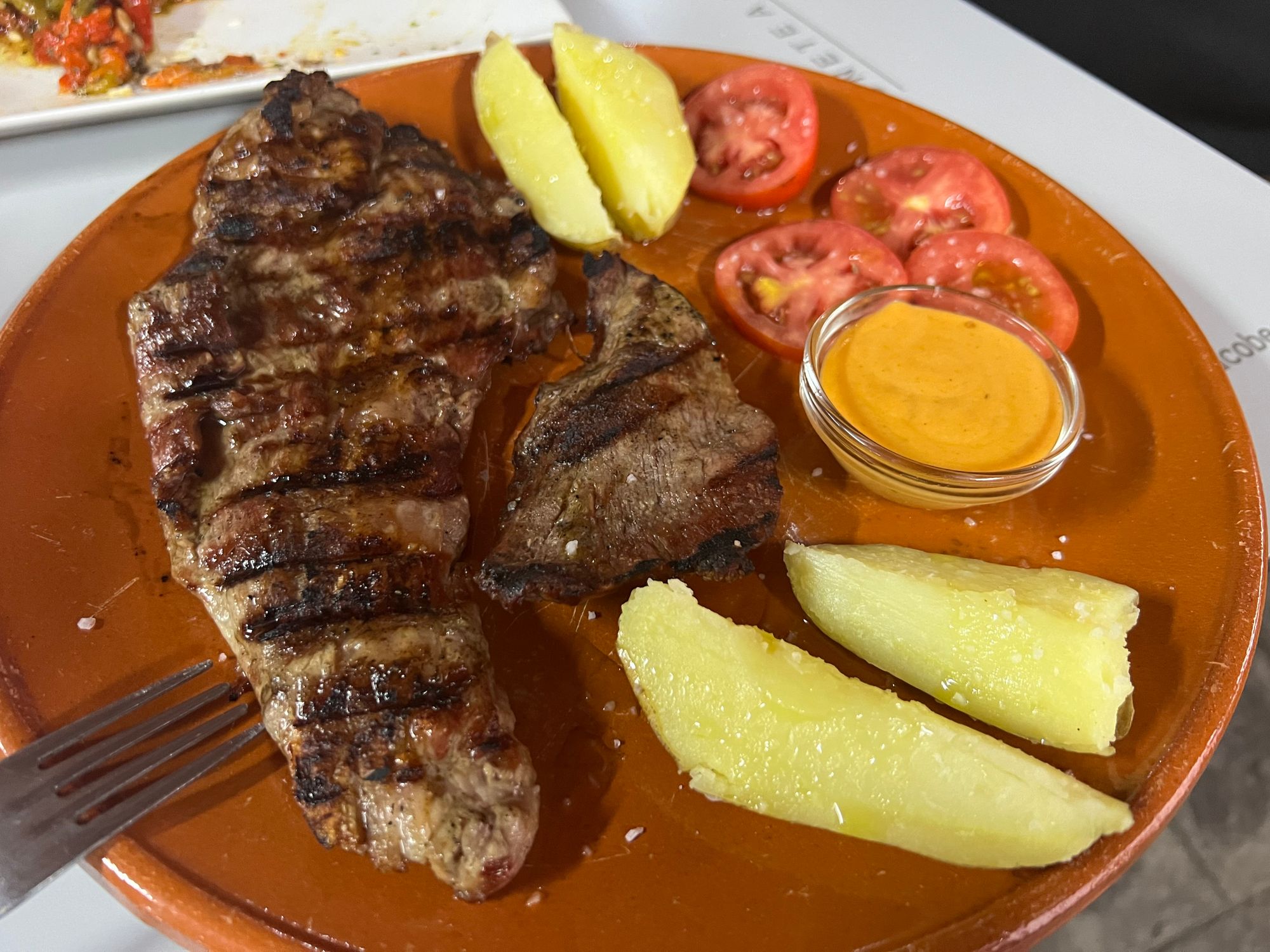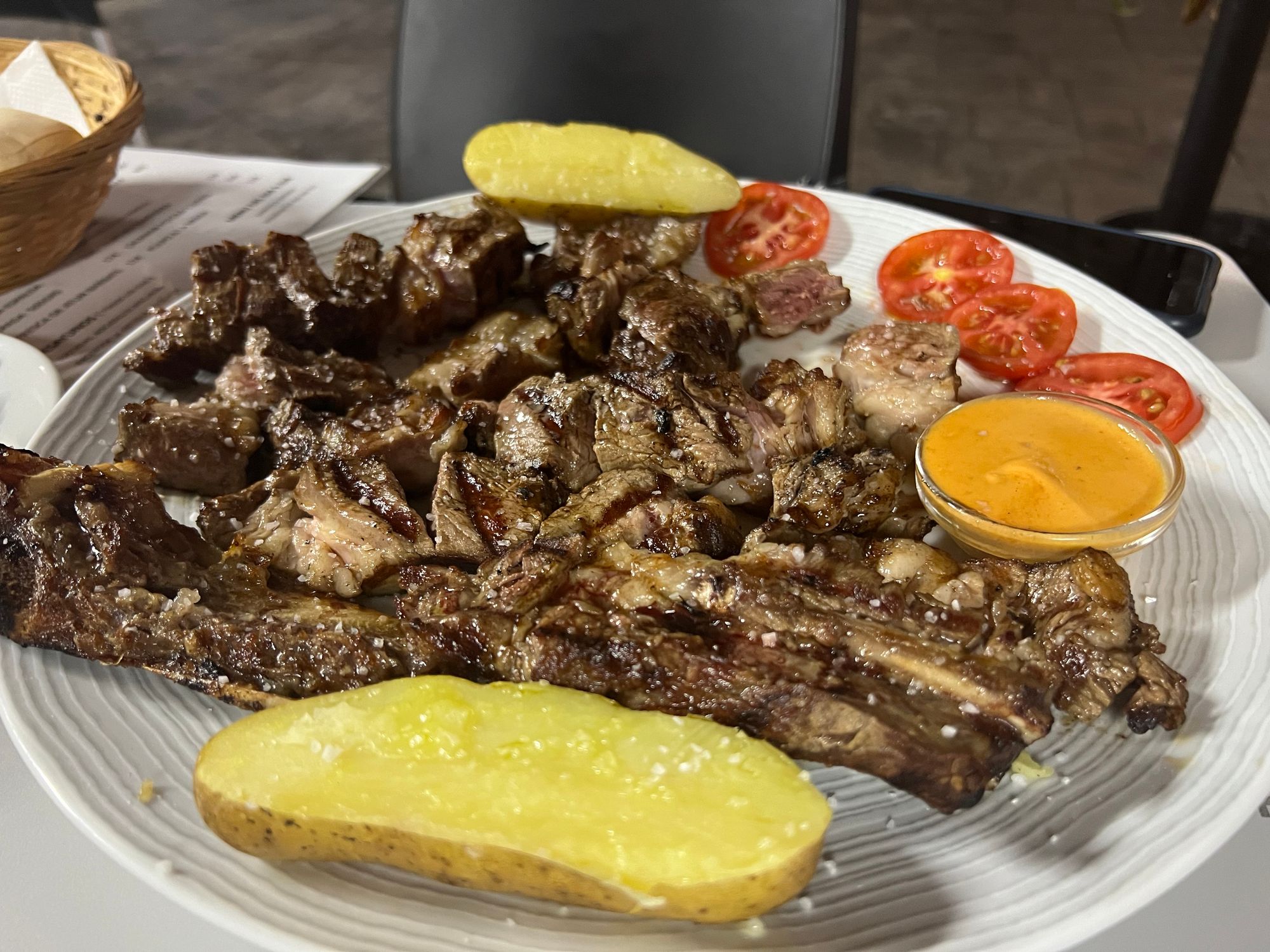 Wednesday, June 15: Beach in Cadiz
It's Wesley's 13 birthday today! Happy Birthday, Wesley. He asked for a beach day so we're heading over to Cadiz.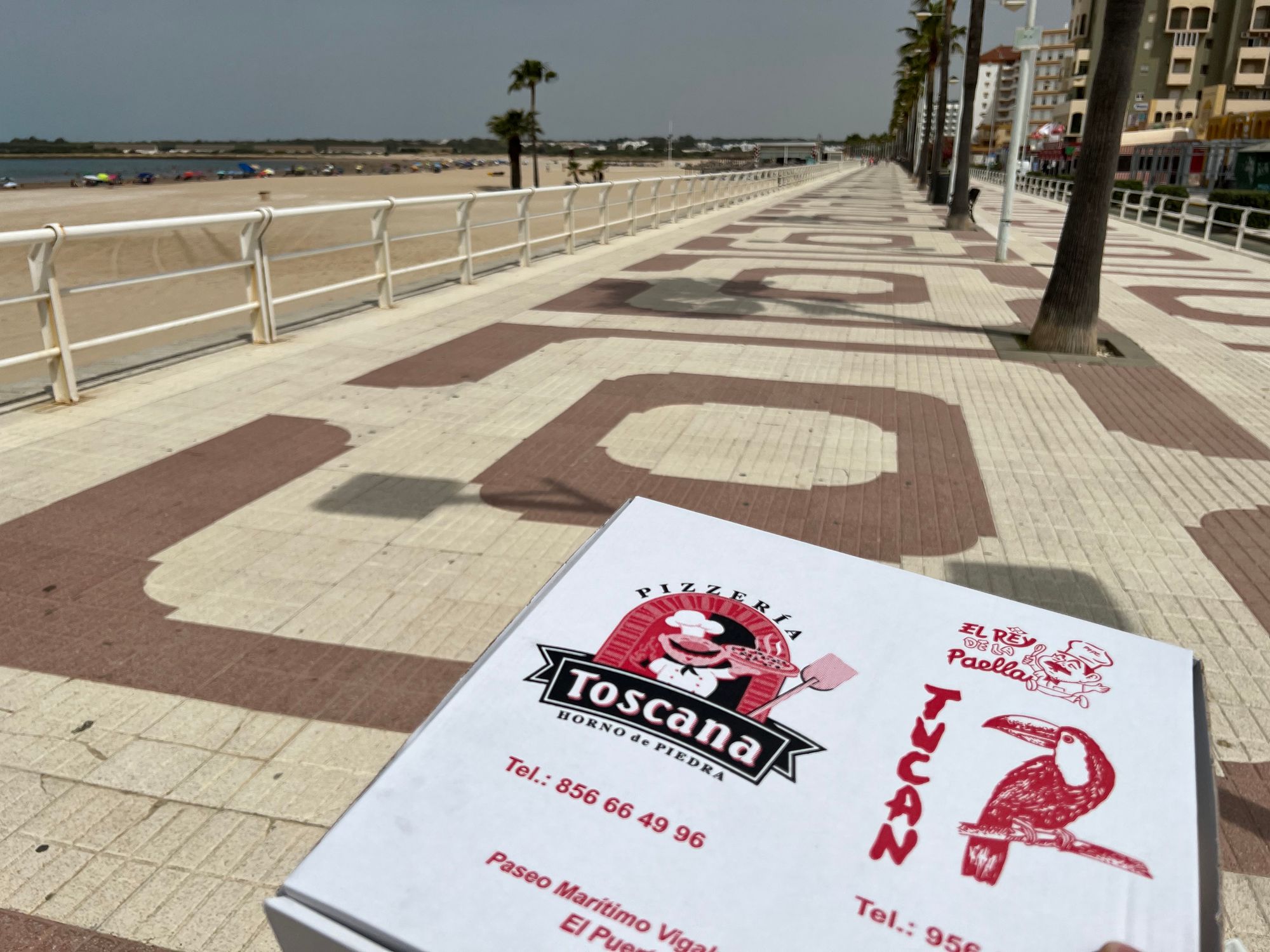 We found a great little bakery last night and snagged a birthday cake for the oldest. They even wrote his name on it for us!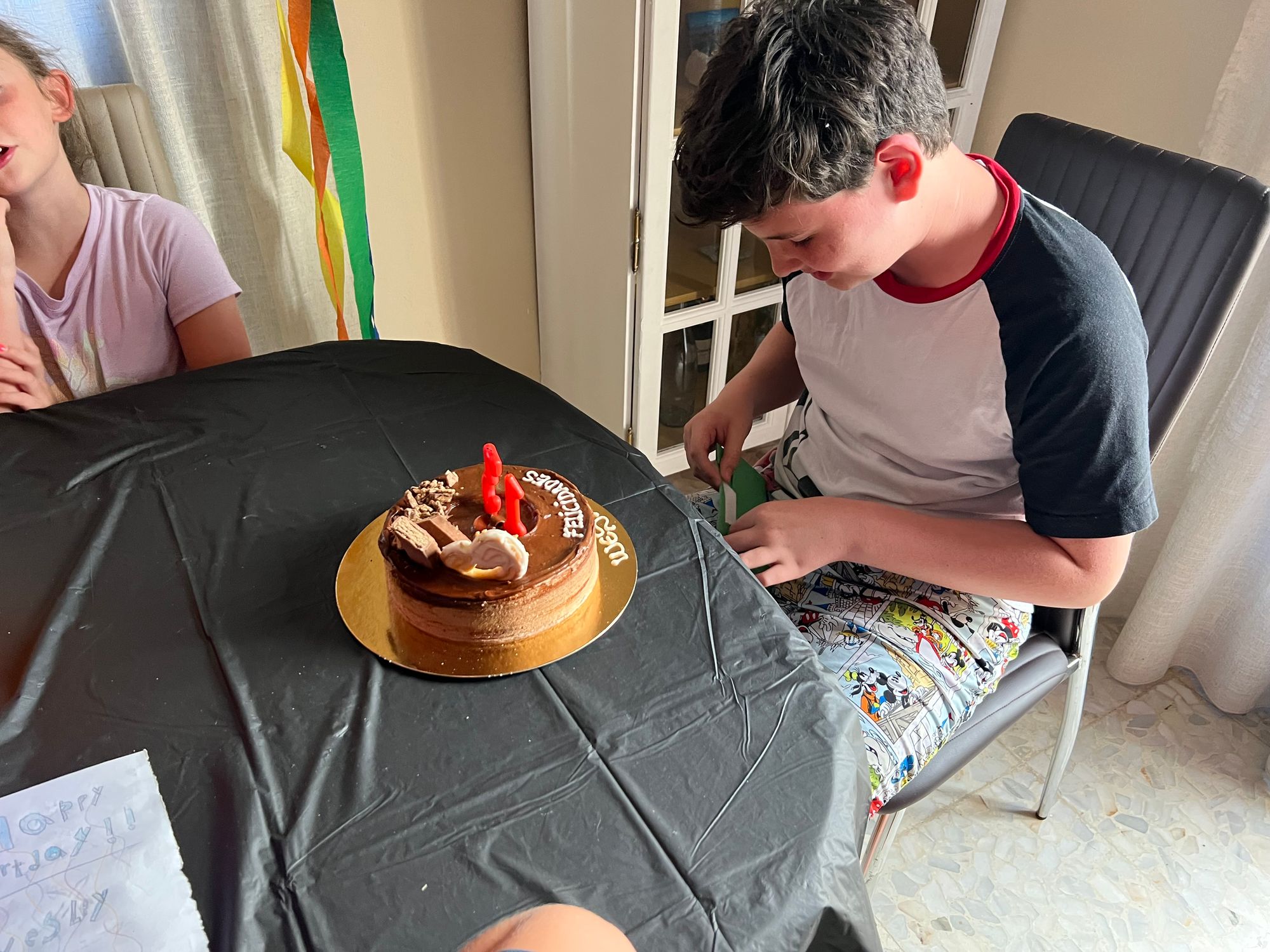 Thursday, June 16: Seville
We booked a tour through a site called Withlocals. If you're traveling, give it a shot. You meet with a local and they take you around the city giving you all kinds of cool history you wouldn't normally get! Our guide was Alma and she was great. She gave the youngest two a fun task to keep them busy the whole time.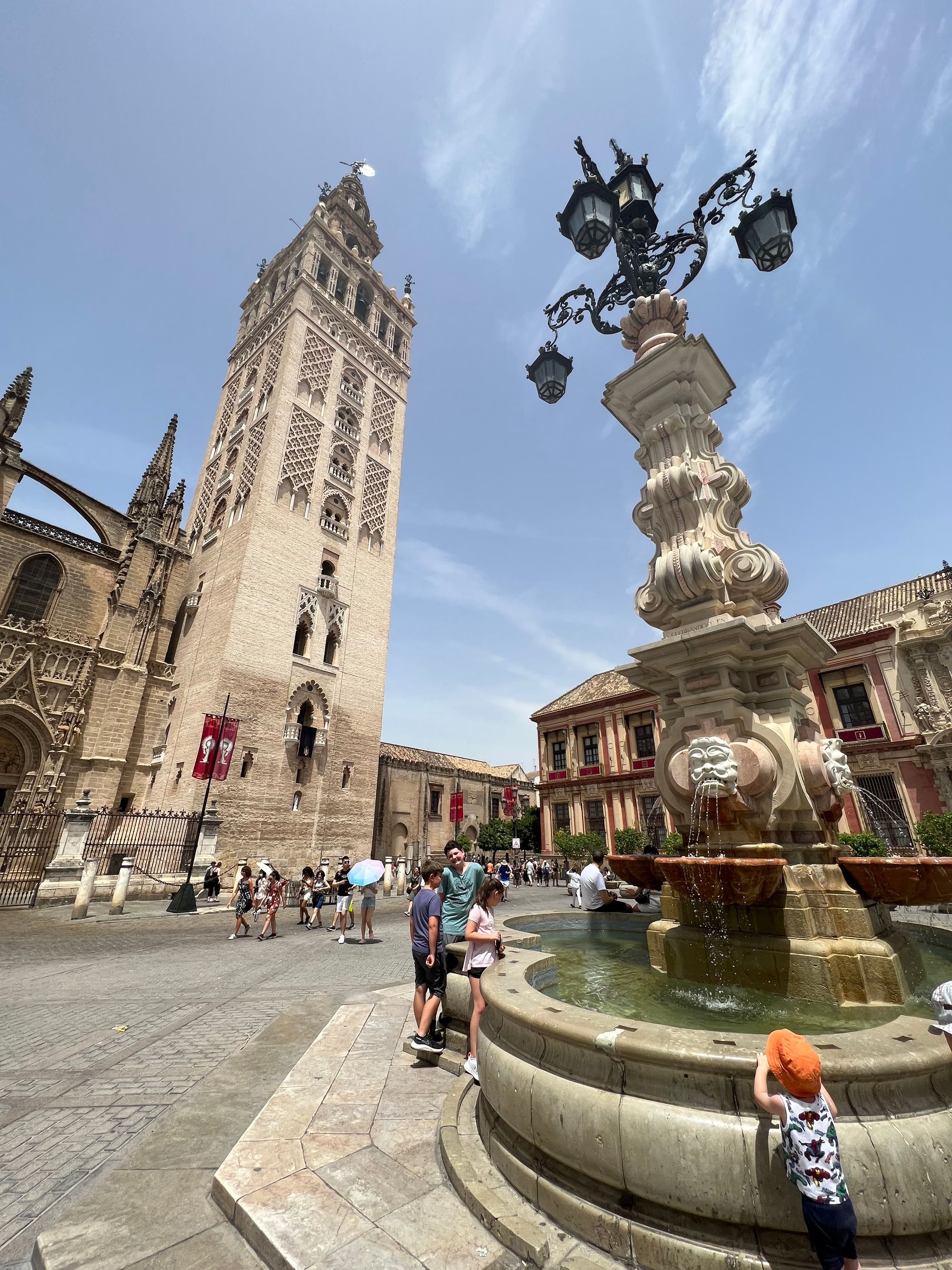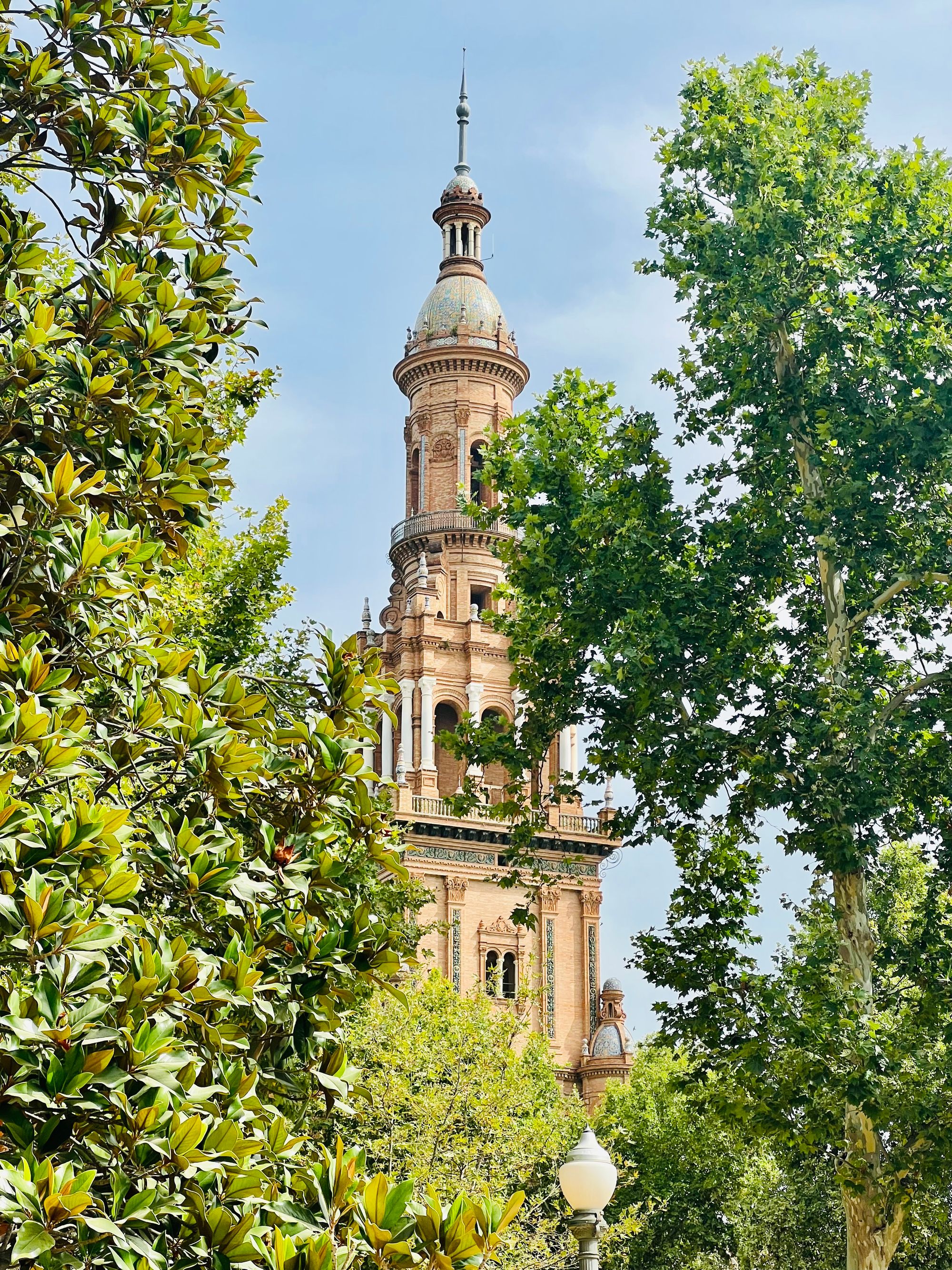 Ady, Grammie, and I drove up the road to another little town (Brenes) for some ice cream.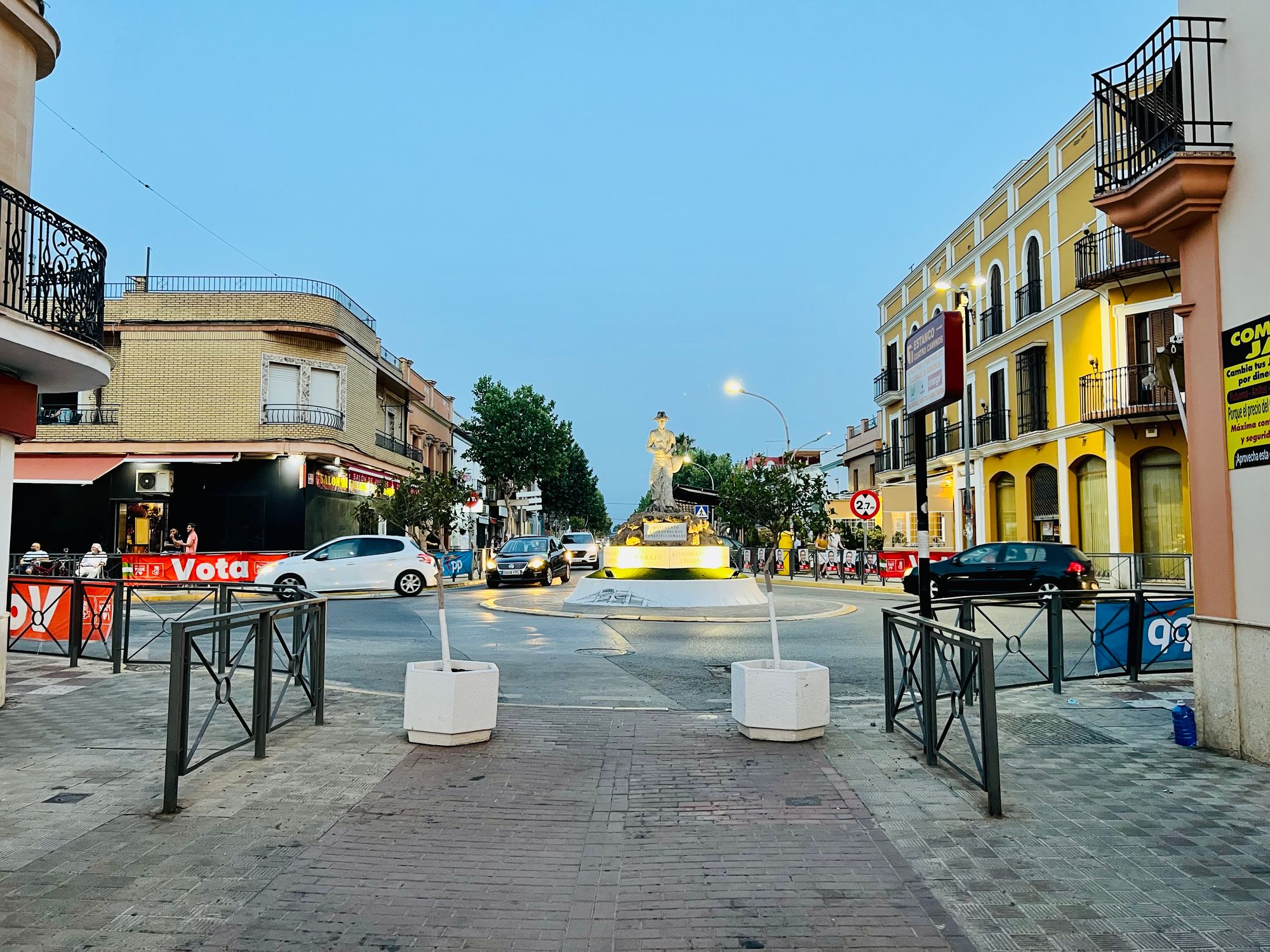 Friday, June 17: Costco!
Grammie is a quilting enthusiast so we found a few fabric shops for her to snag some souvenirs. I also found out Costco was near this one so we popped in to explore and fill up the car. It's always cheaper at Costco!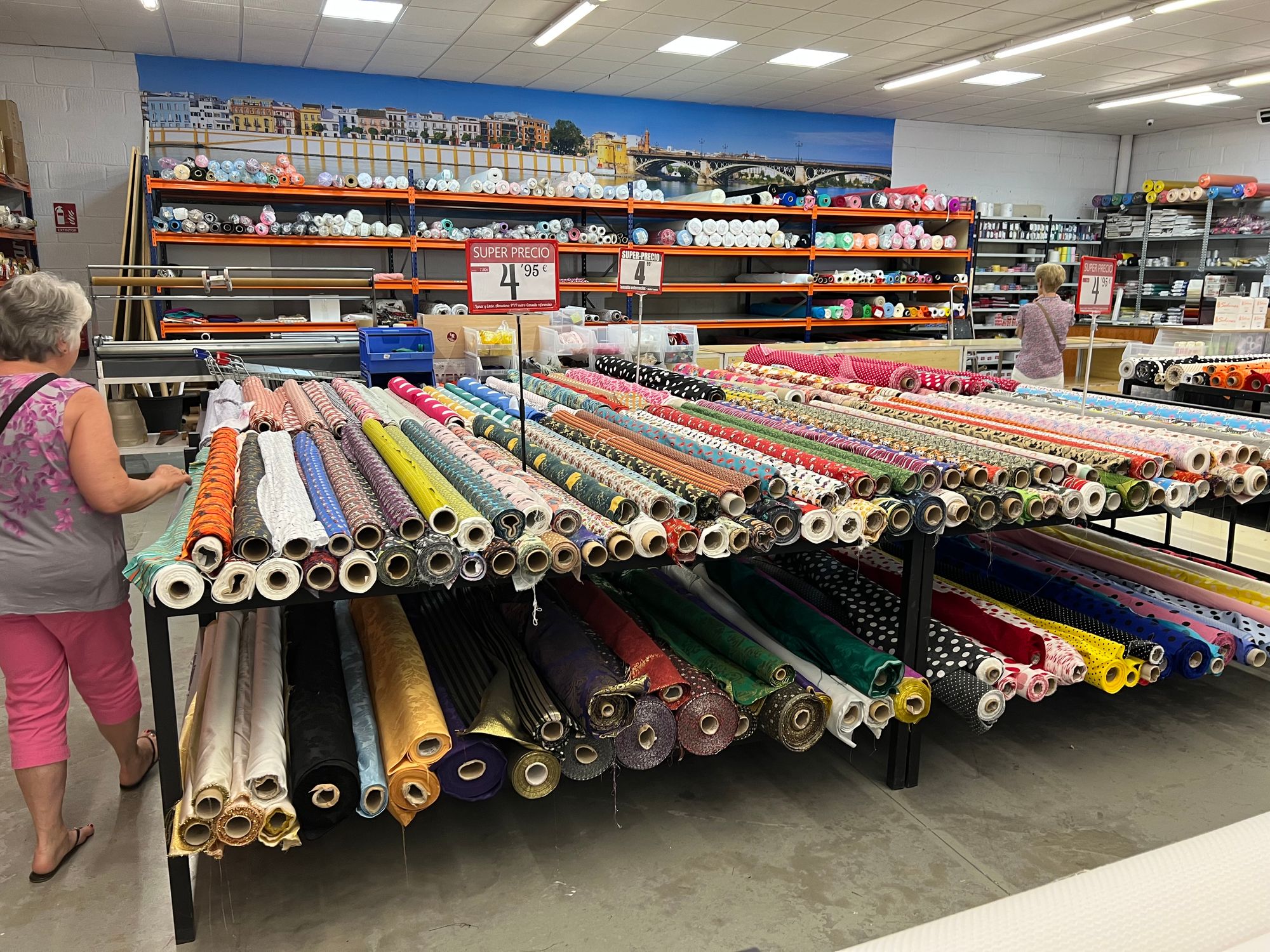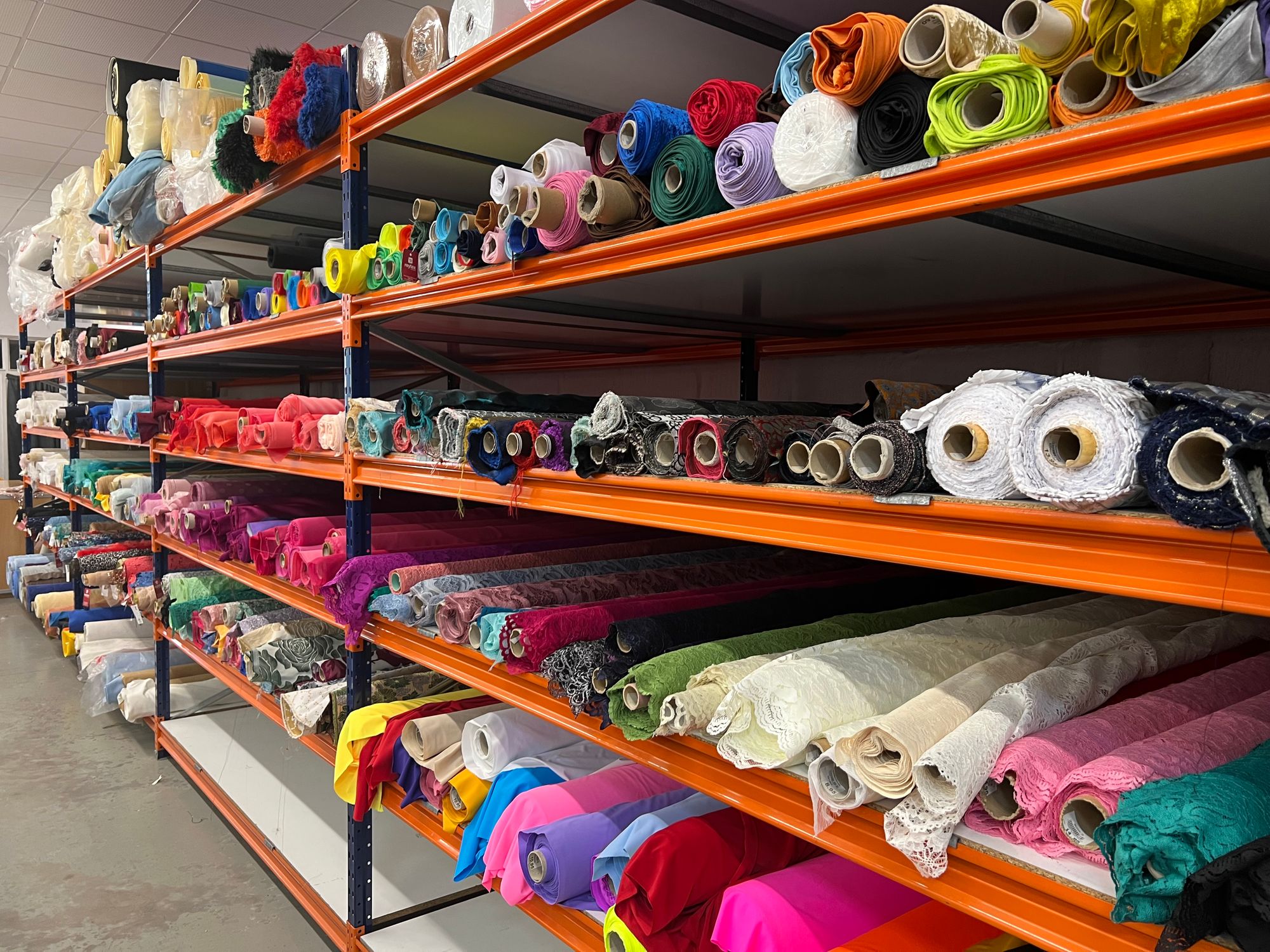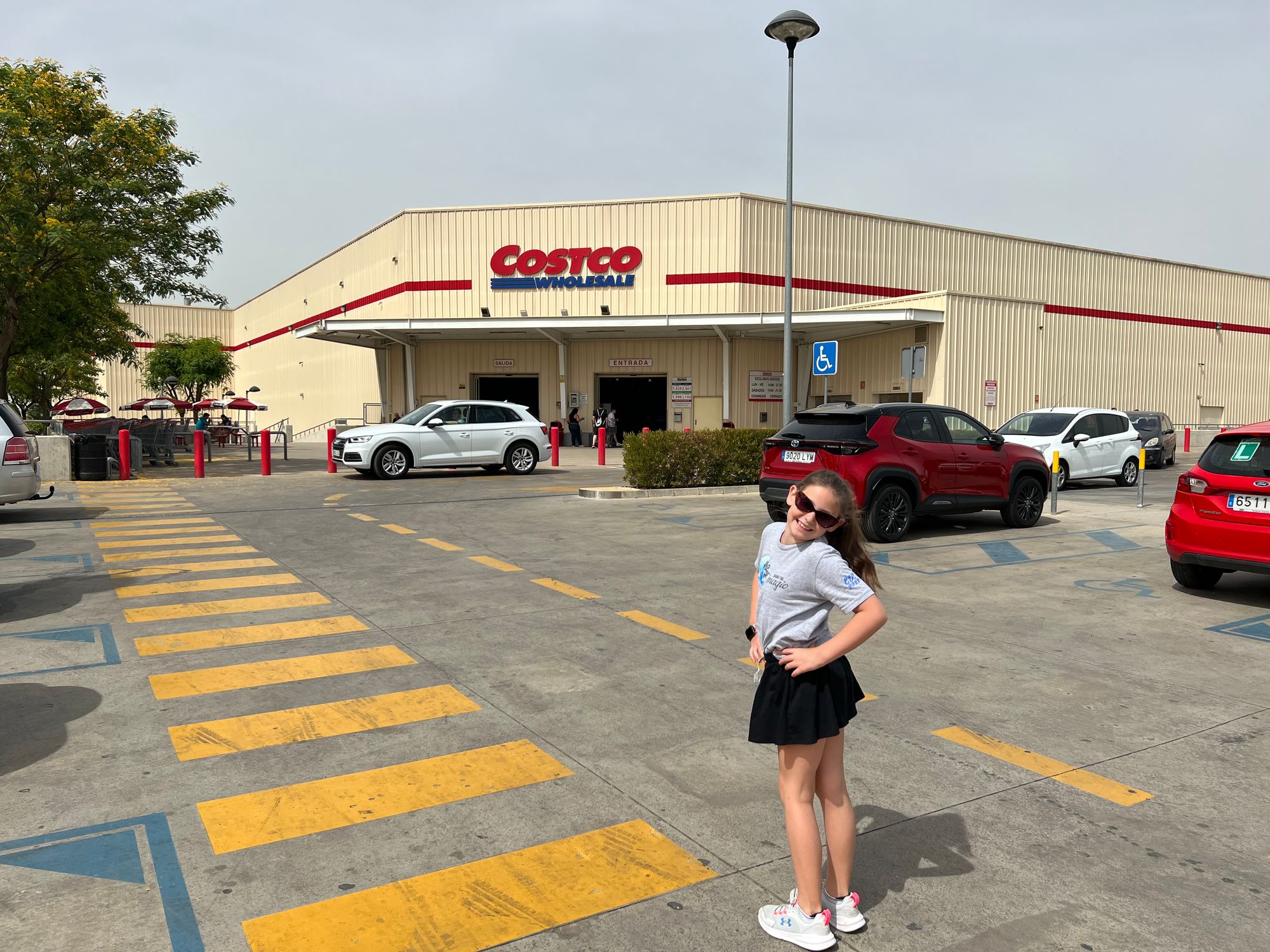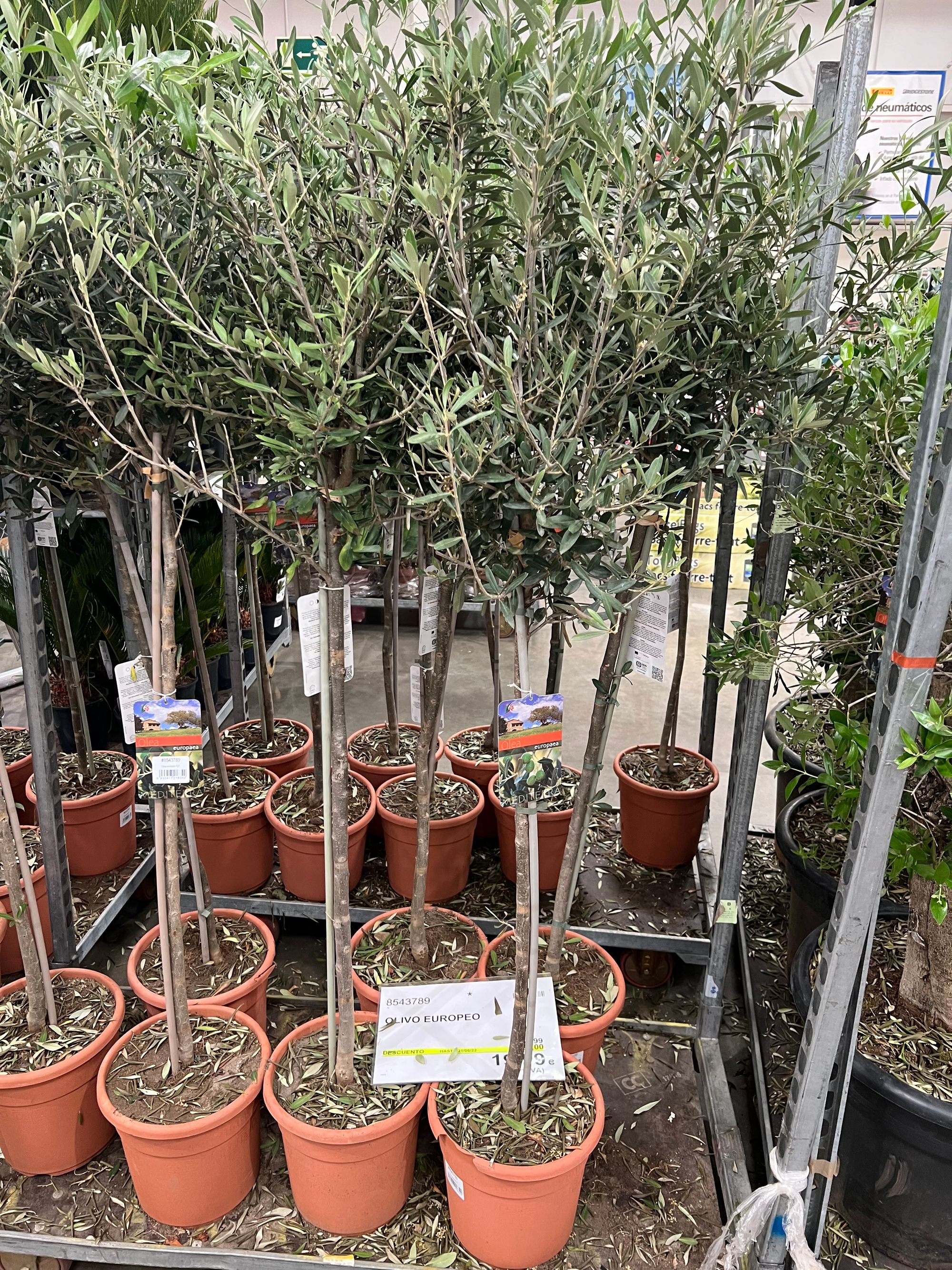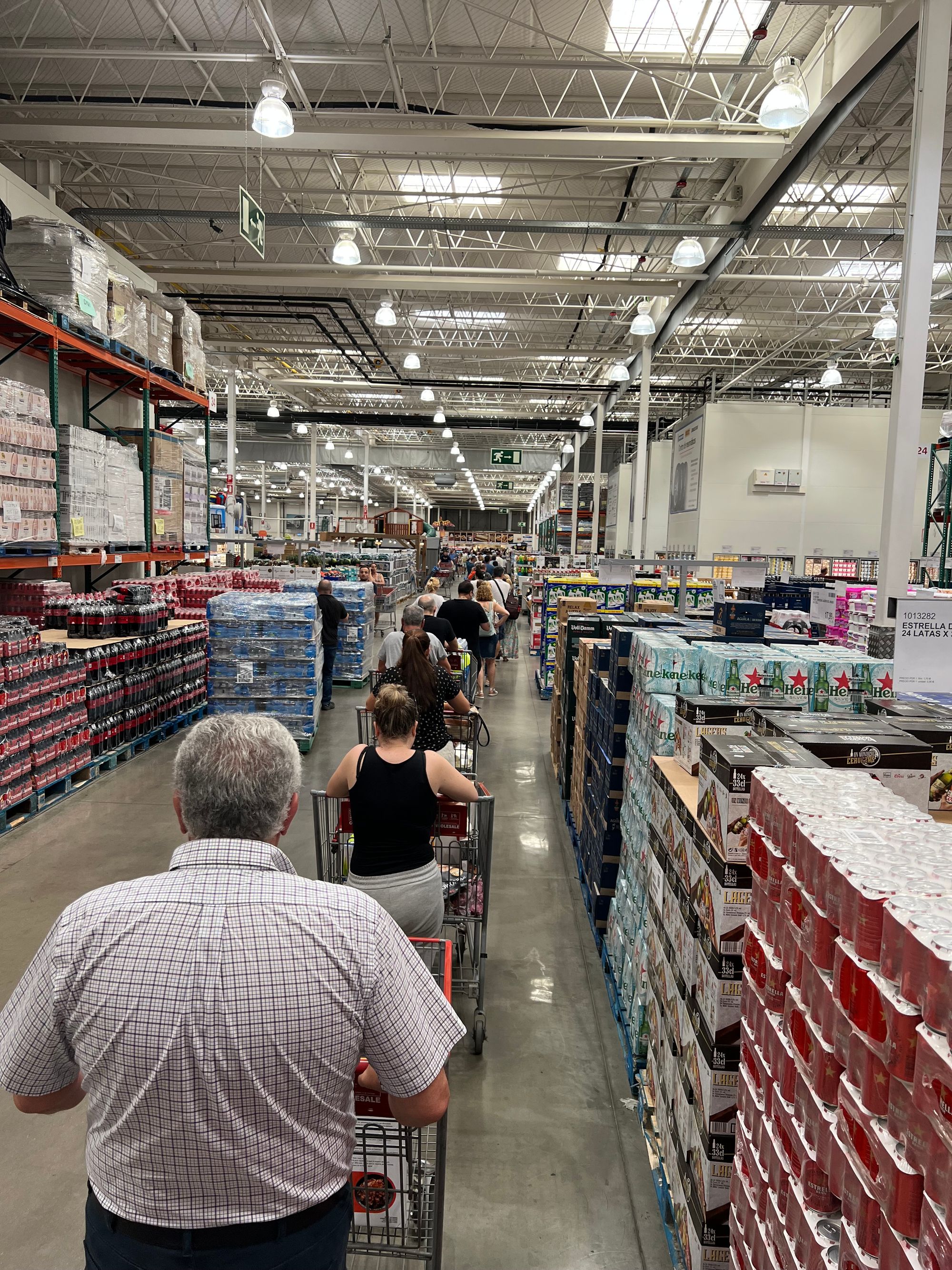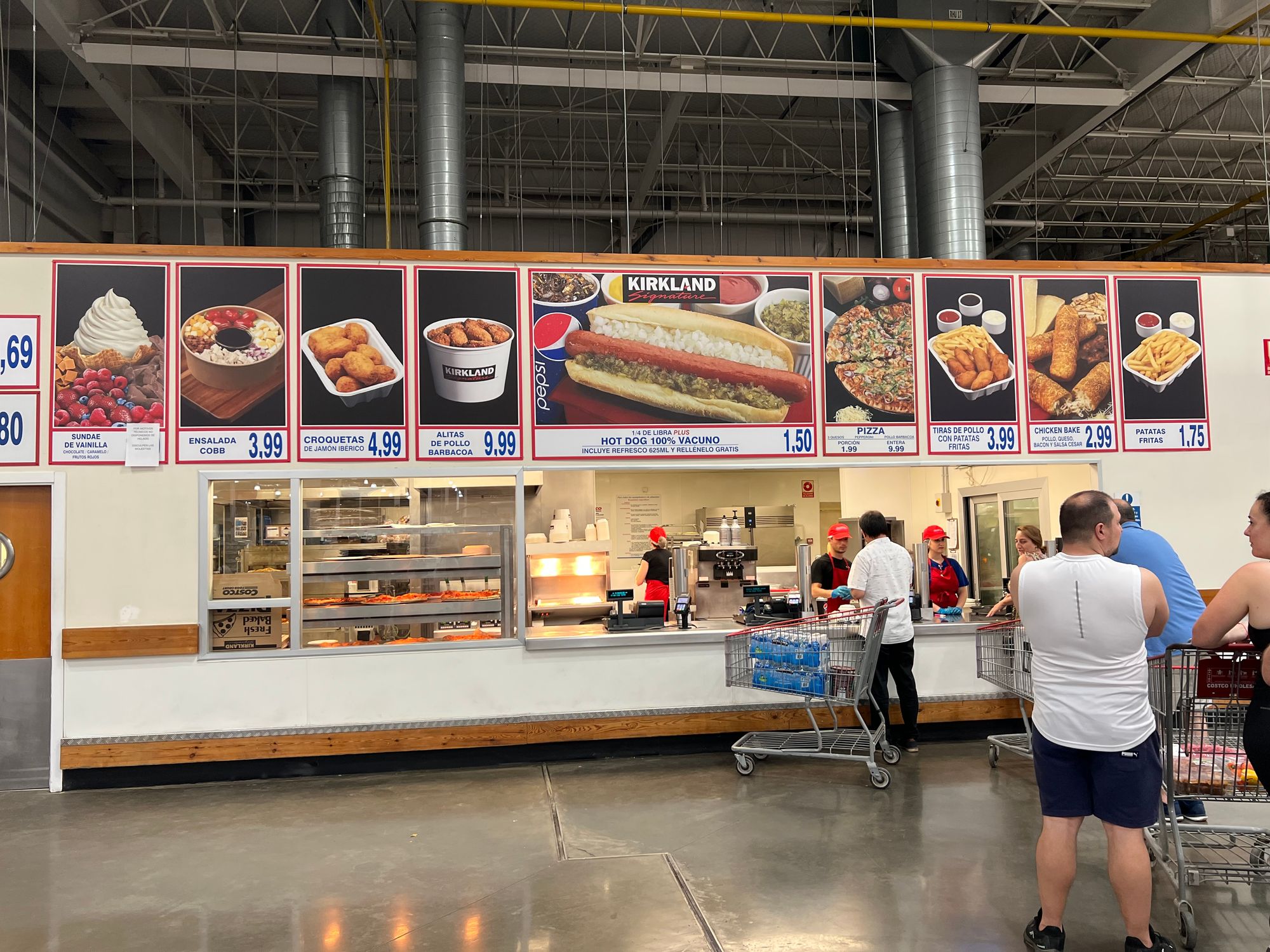 I took another walk.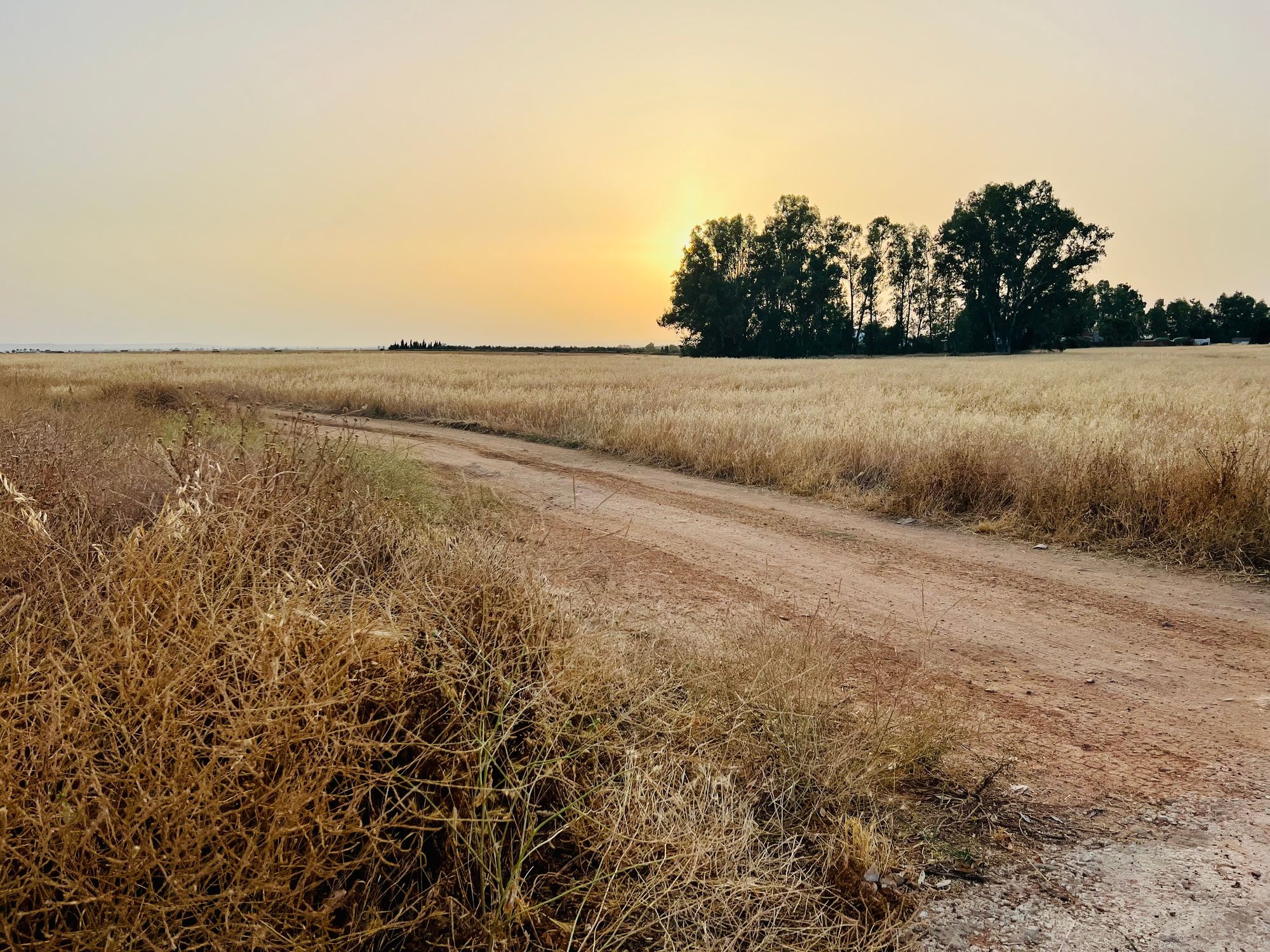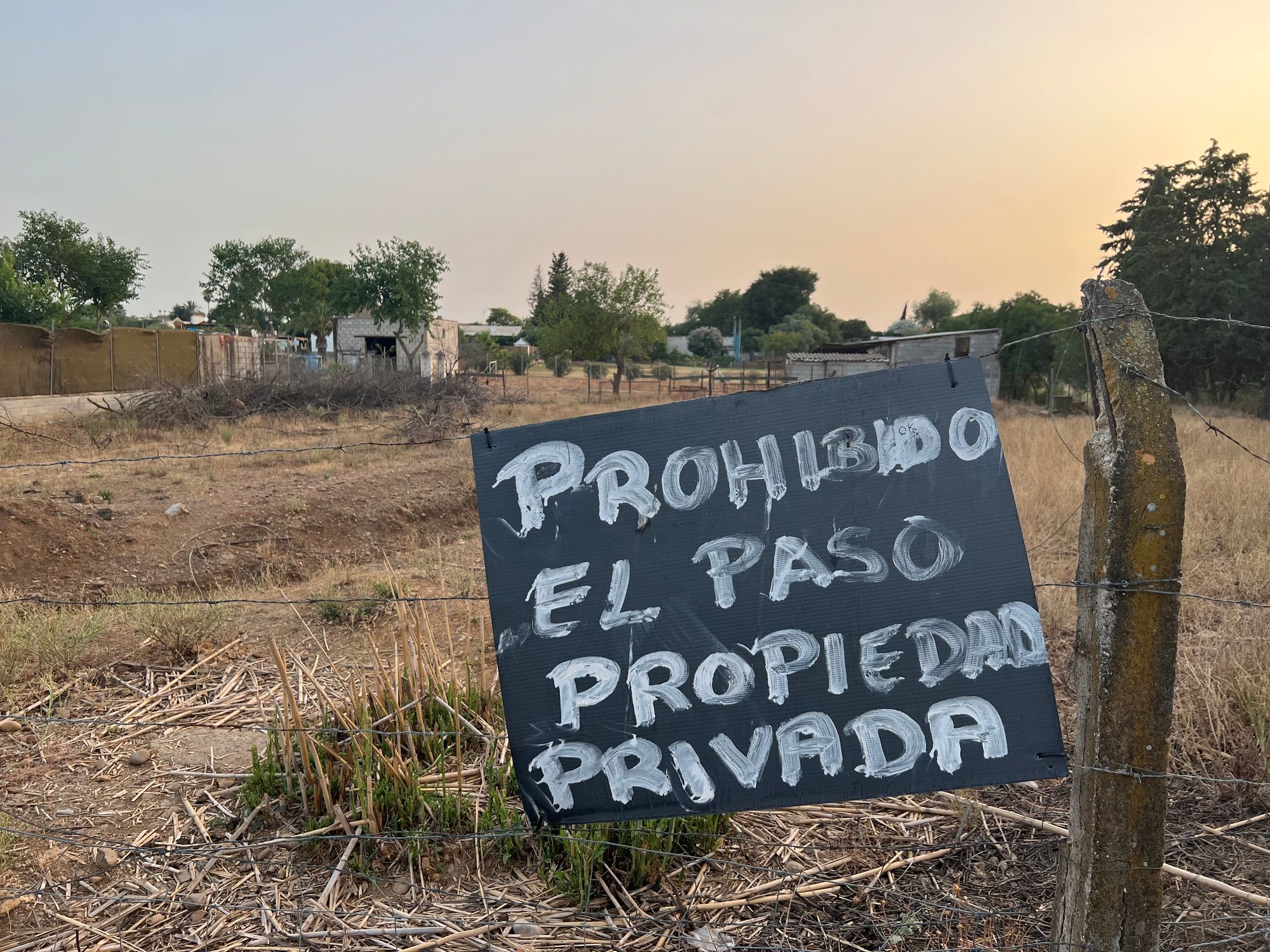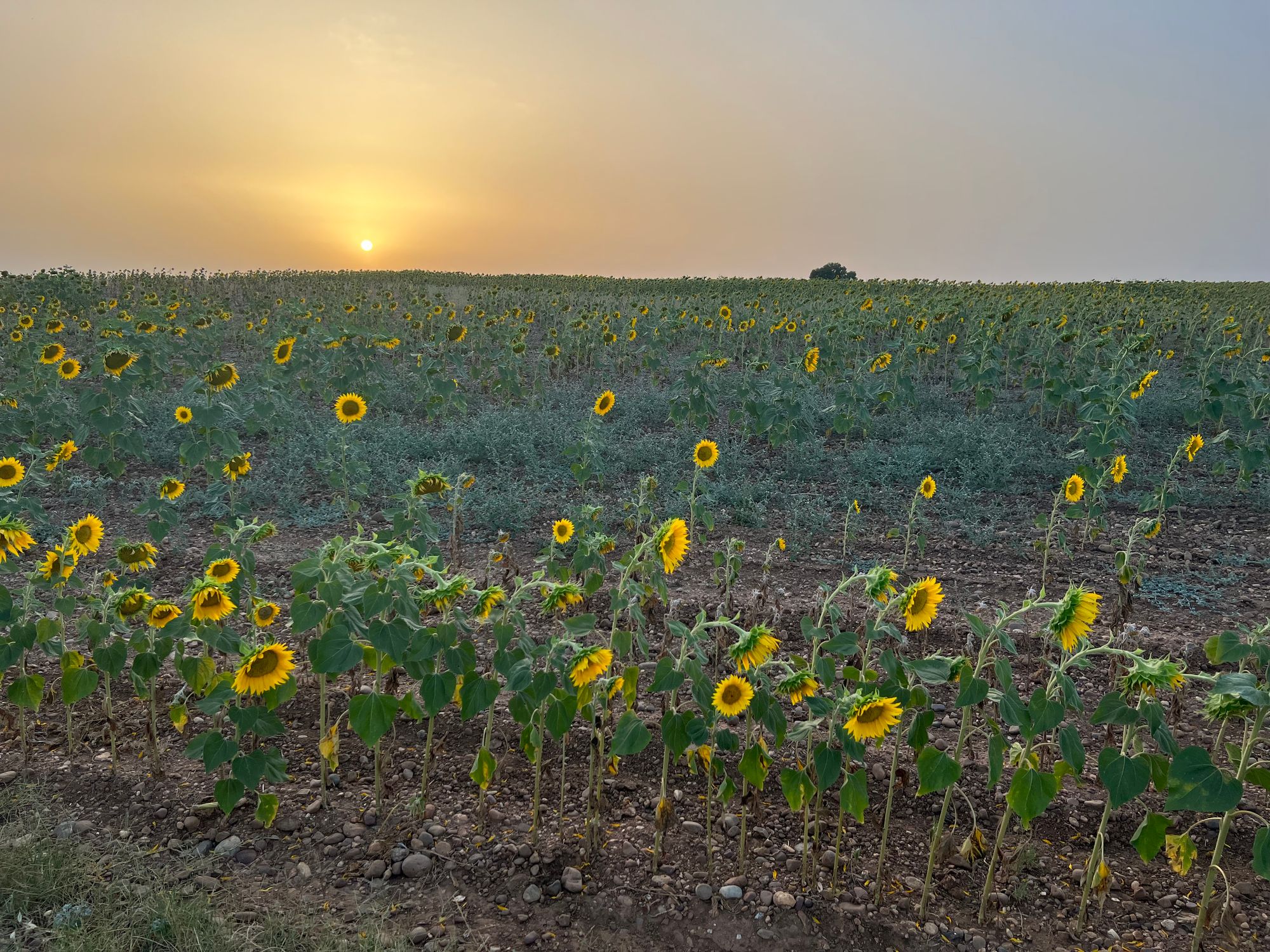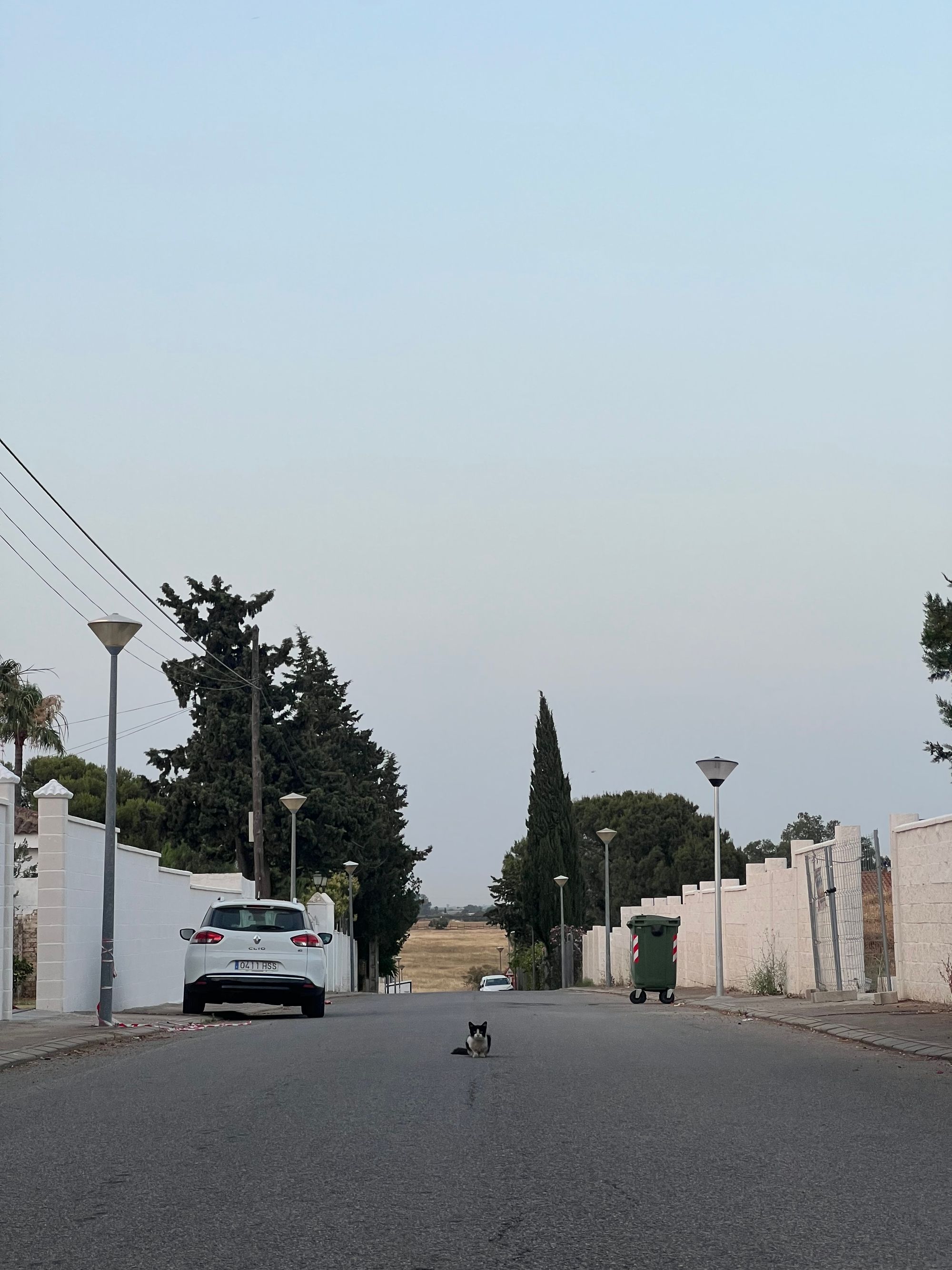 That's it for our stay in Spain. Tomorrow we'll drive back to Portugal with a stop in Huelva along the way.