Week 11: England and Scotland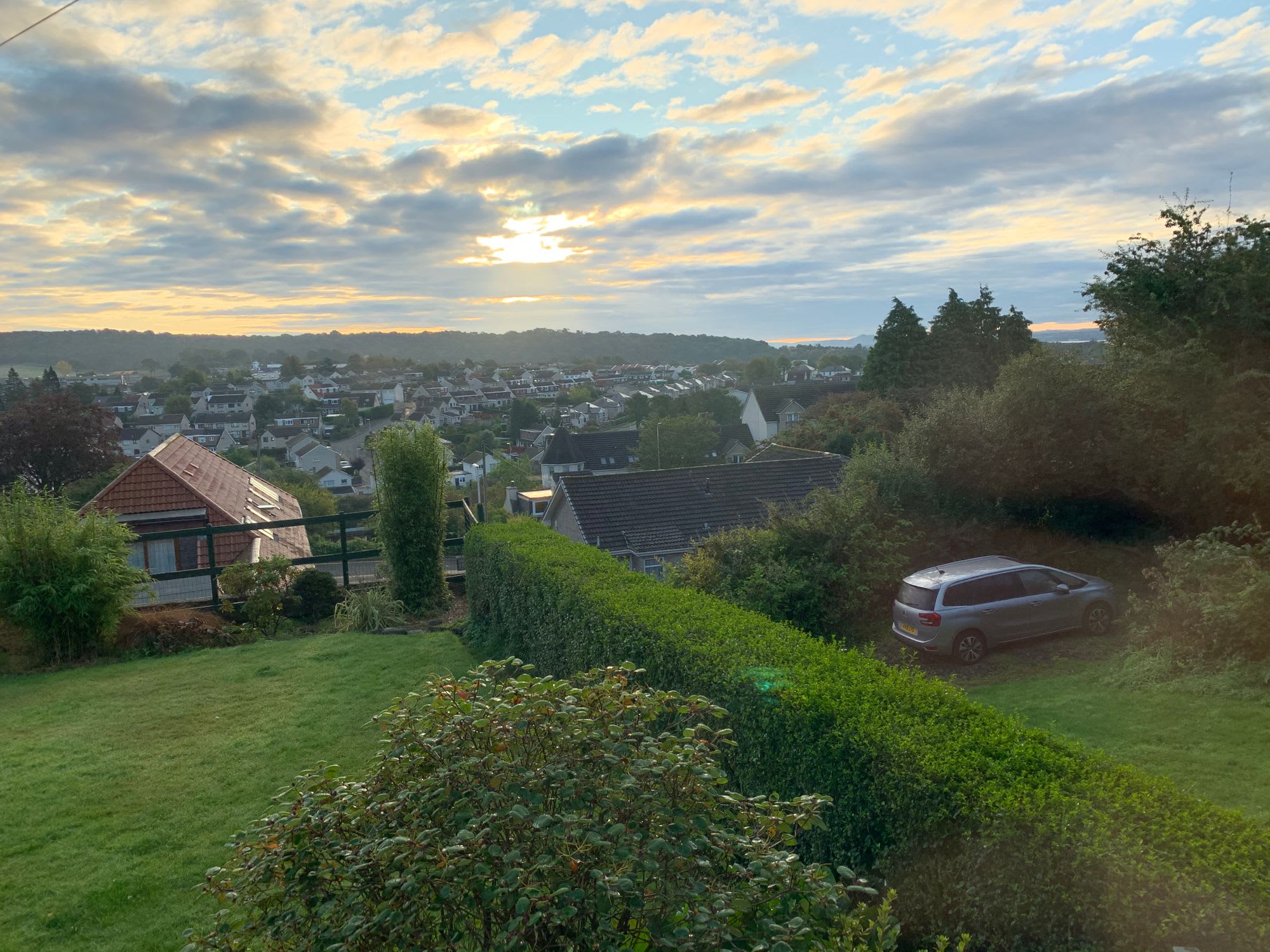 Countryside, medieval castles, and engineering marvels.
Sunday
We left our hotel in Leicester after a tasty English breakfast and a swim in the pool. We've got about 325 miles to cover today to get to our home for the week just north of Edinburgh.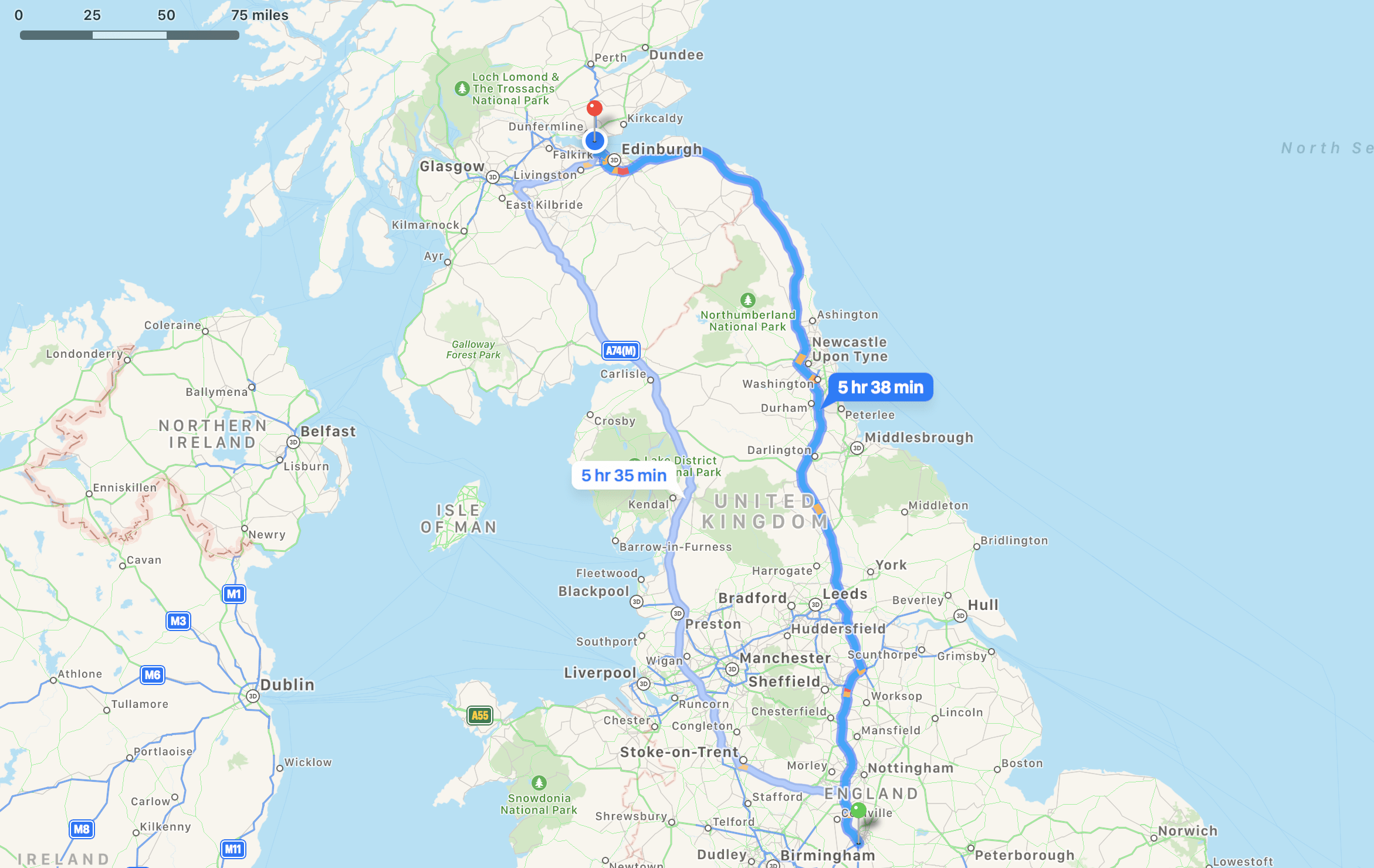 We were planning to make a stop at Alnwick Castle. When we were getting close it was too close to closing time. We saw a sign for the Northumberland Coastal Drive and decided to explore that instead. It was not disappointing at all. Amazing views of the North Sea and lots of hills and countryside all around. We stopped in a little town called Seahouses to take a look at the water. It was rough and cold. No way I'd want to be in there.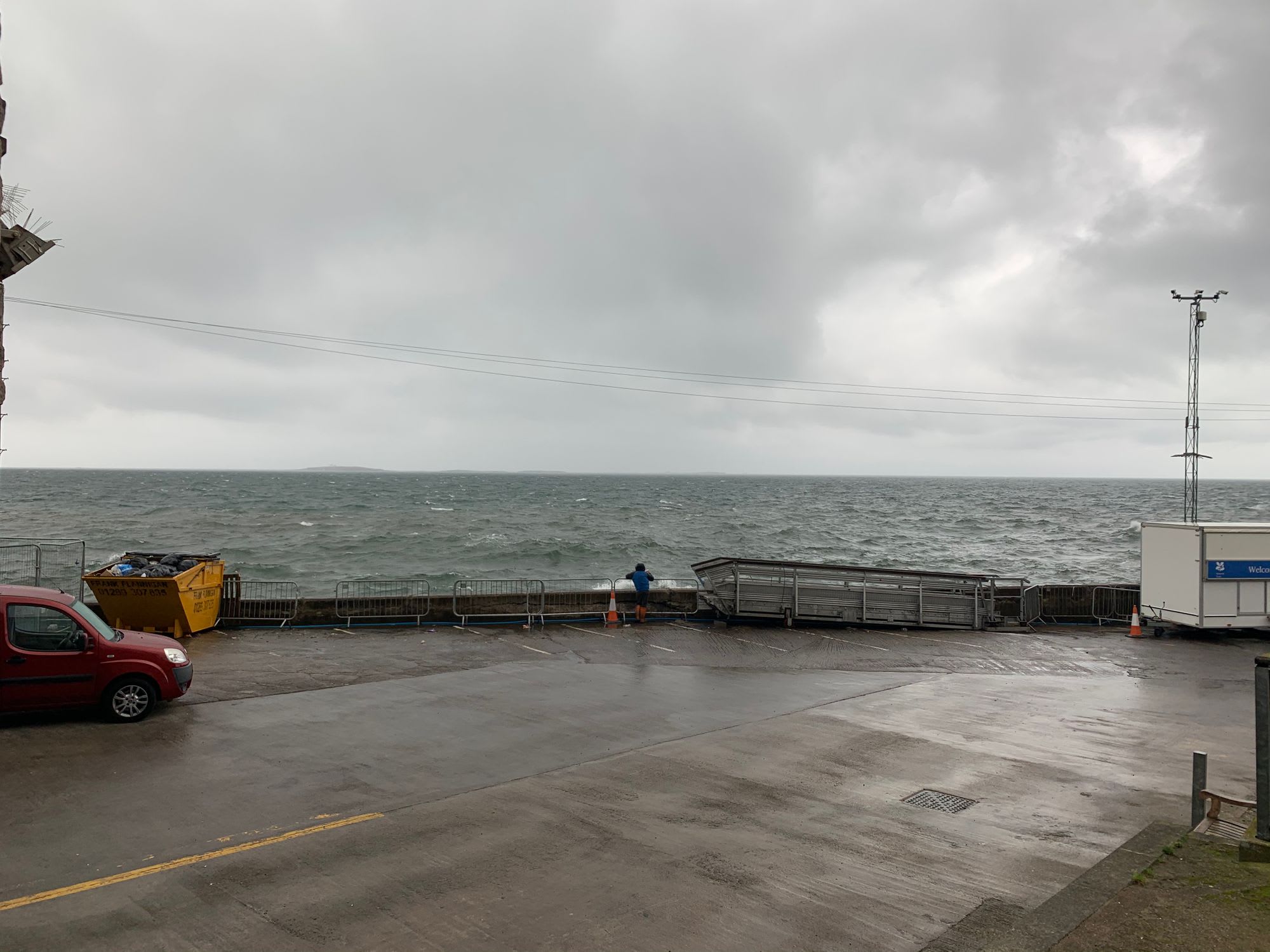 We crossed the border in to Scotland and had about an hour and a half to go. We made it to our home for the week in a small town called Inverkeithing.
Monday
We woke up to this view of Forth (and Edinburgh in the distance) from our living room.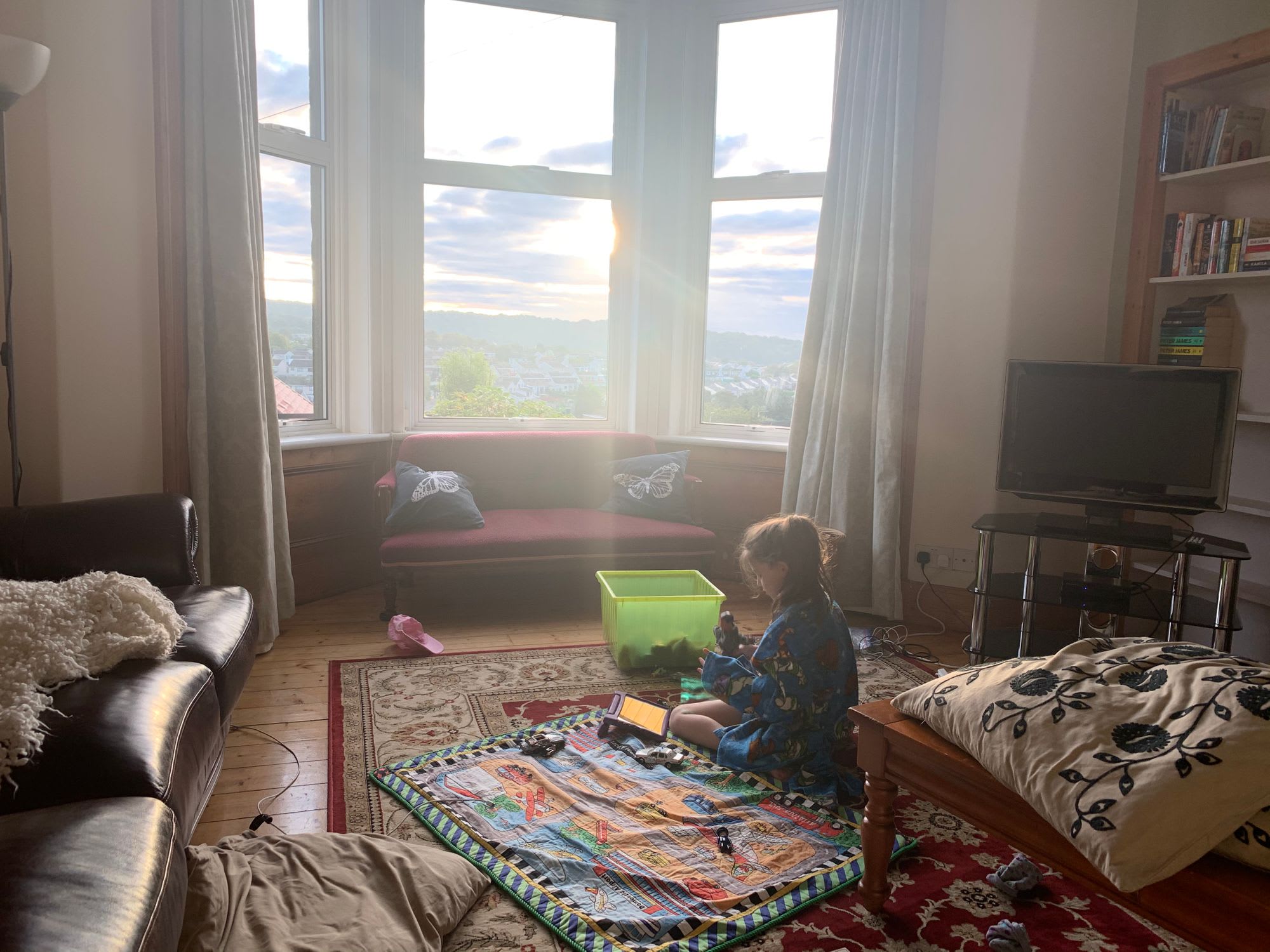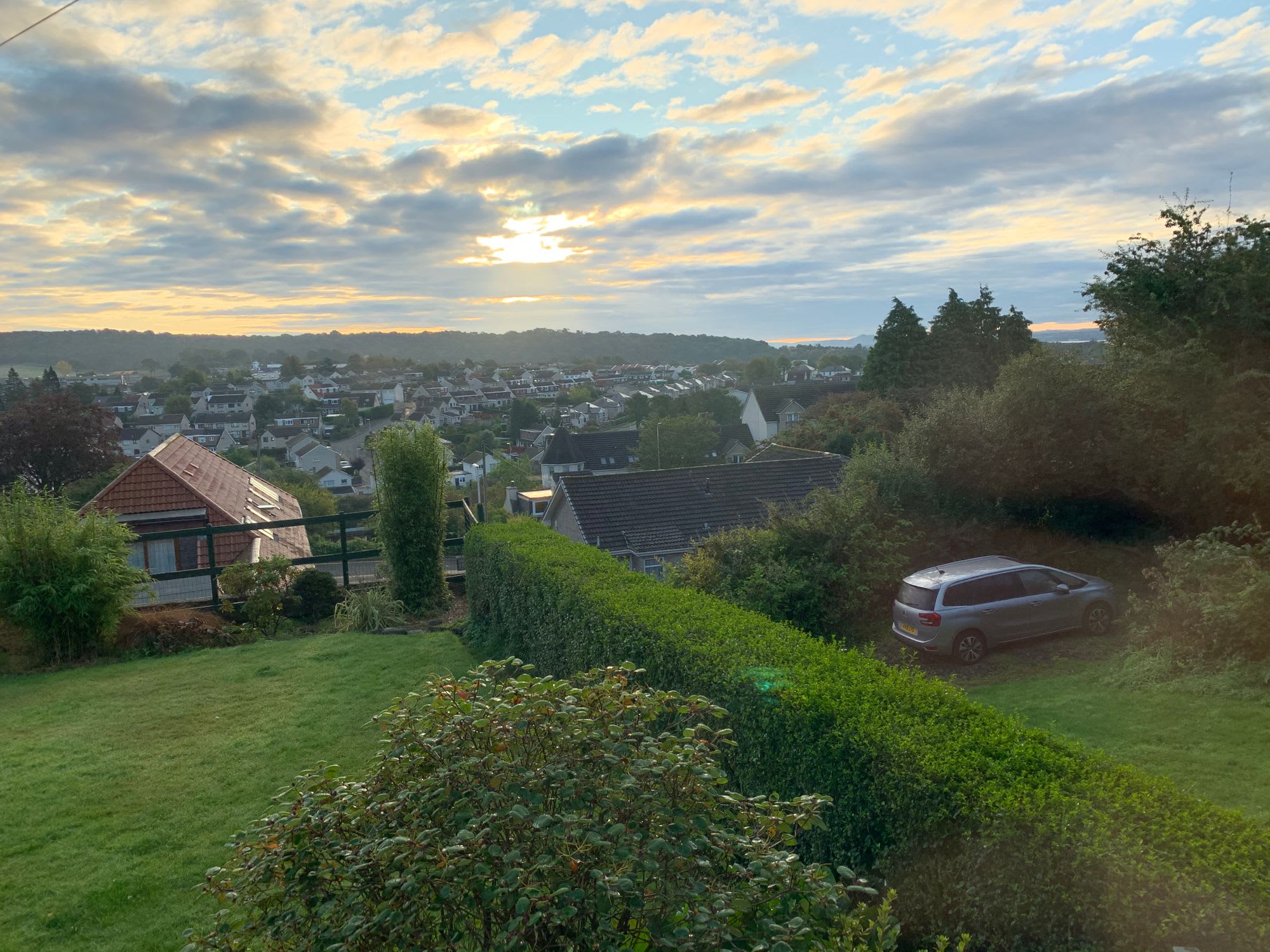 My Mom is coming to visit for a couple weeks. We have to go pick her up at the aiport this morning. Later in the day, we took a short trip to see the Falkirk Wheel.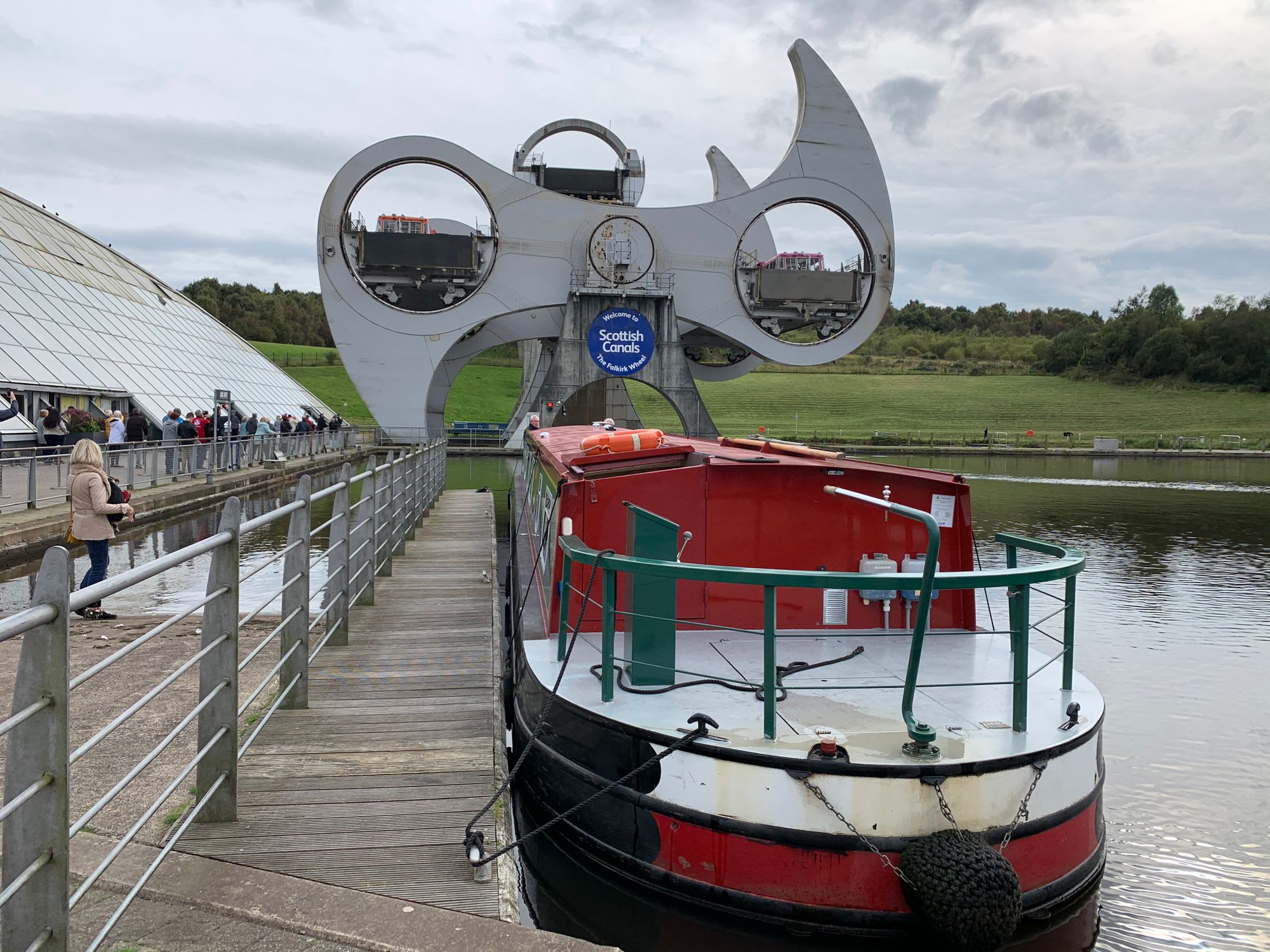 Tuesday
We took the train to Edinburgh. High Street and some food were the order of the day. We walked through many closes and visited Gladstone's Land. It's a 500 year old house and shop owned by a merchant. We lucked out with another amazing sunset too.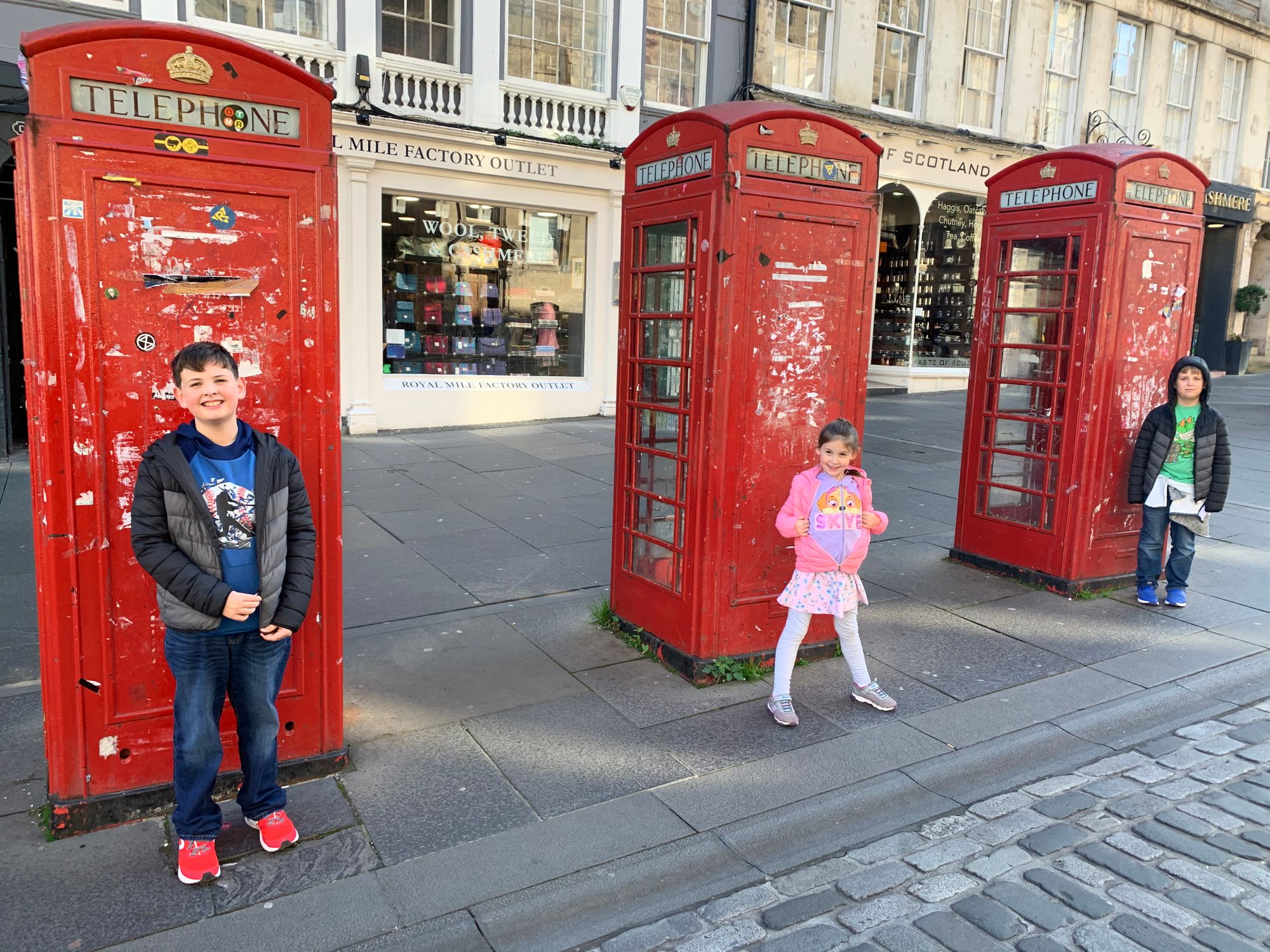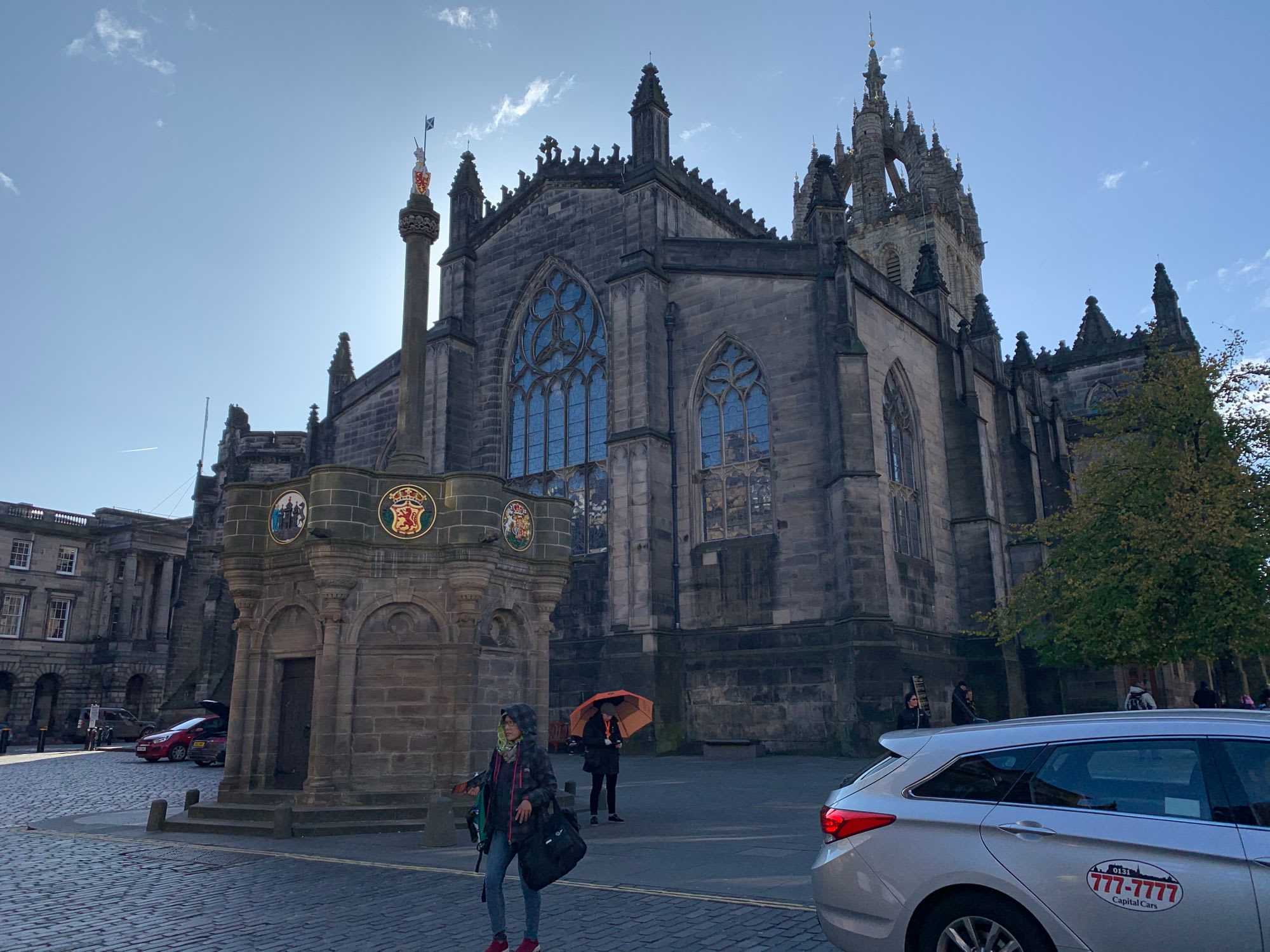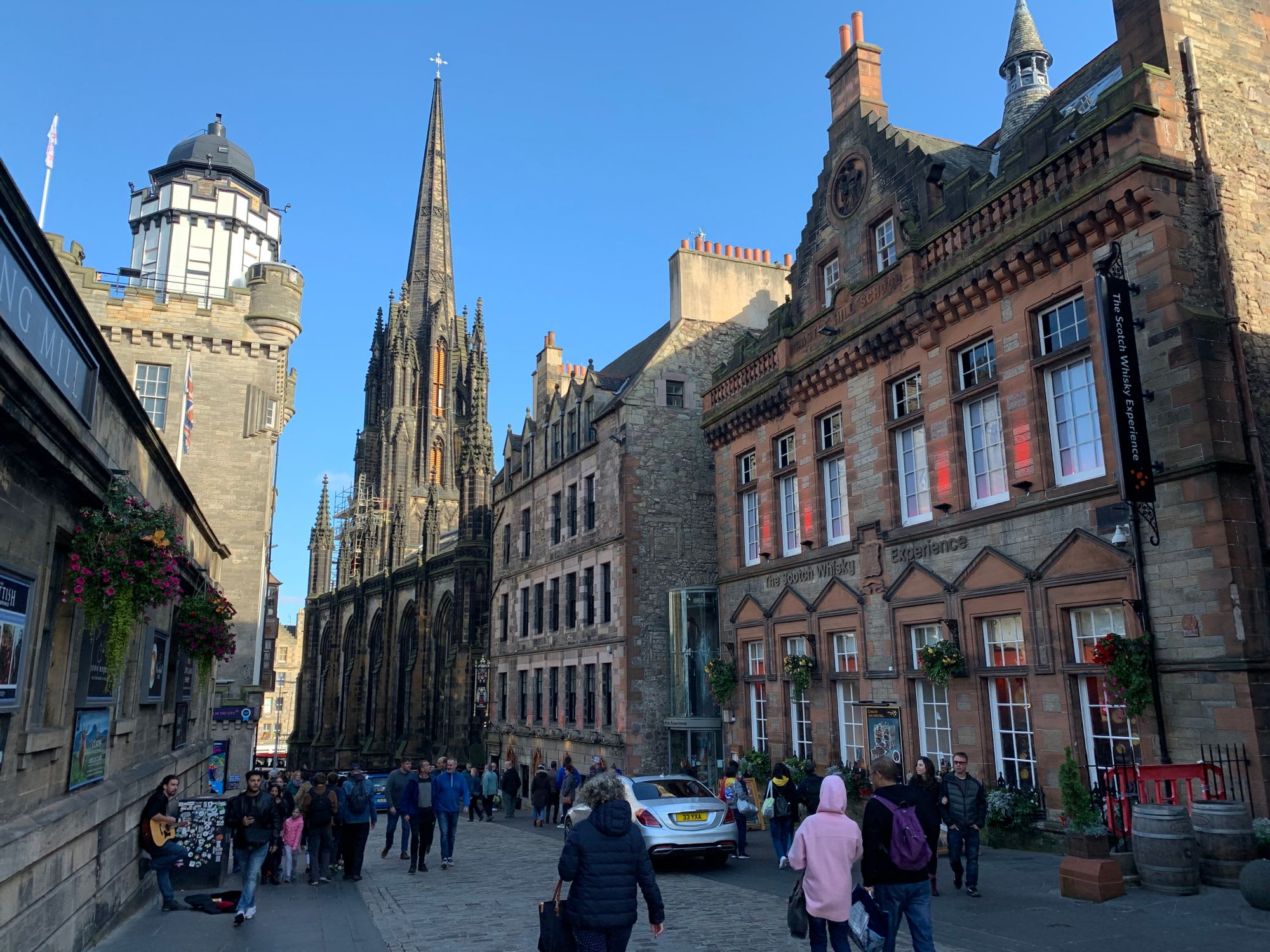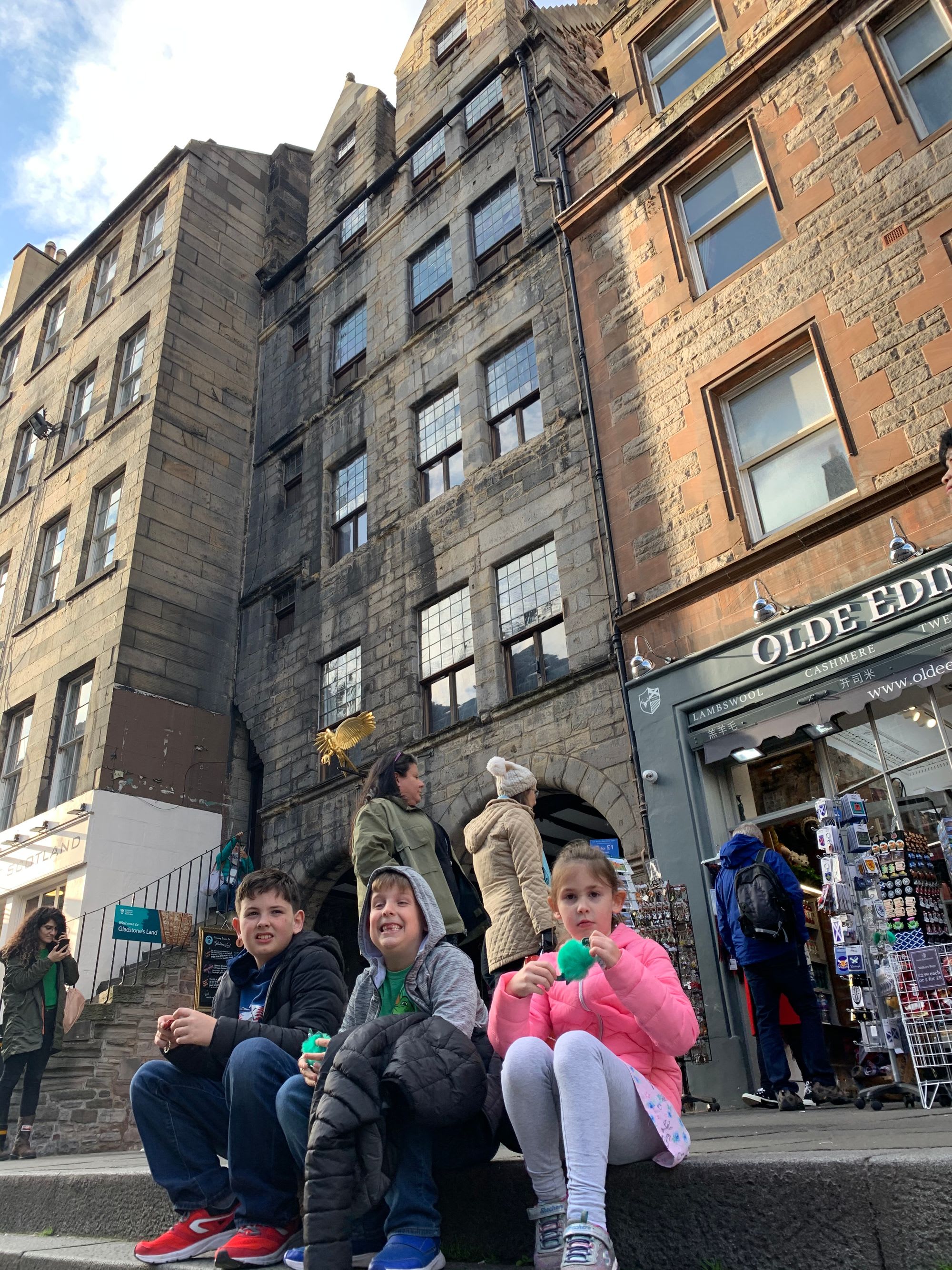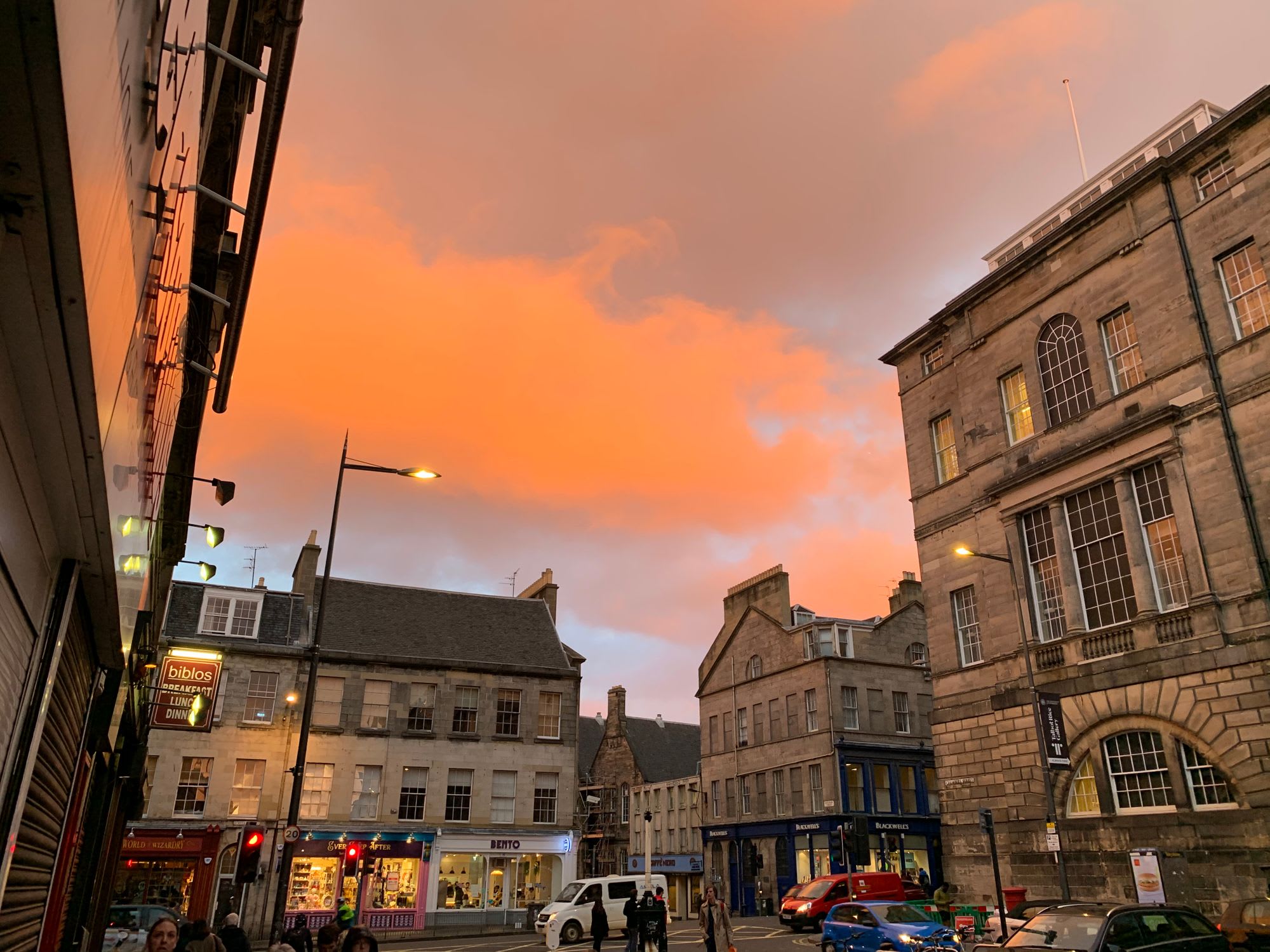 Wednesday
School and work. Staying close to home today.
Thursday
Back to Edinburgh to see the Castle.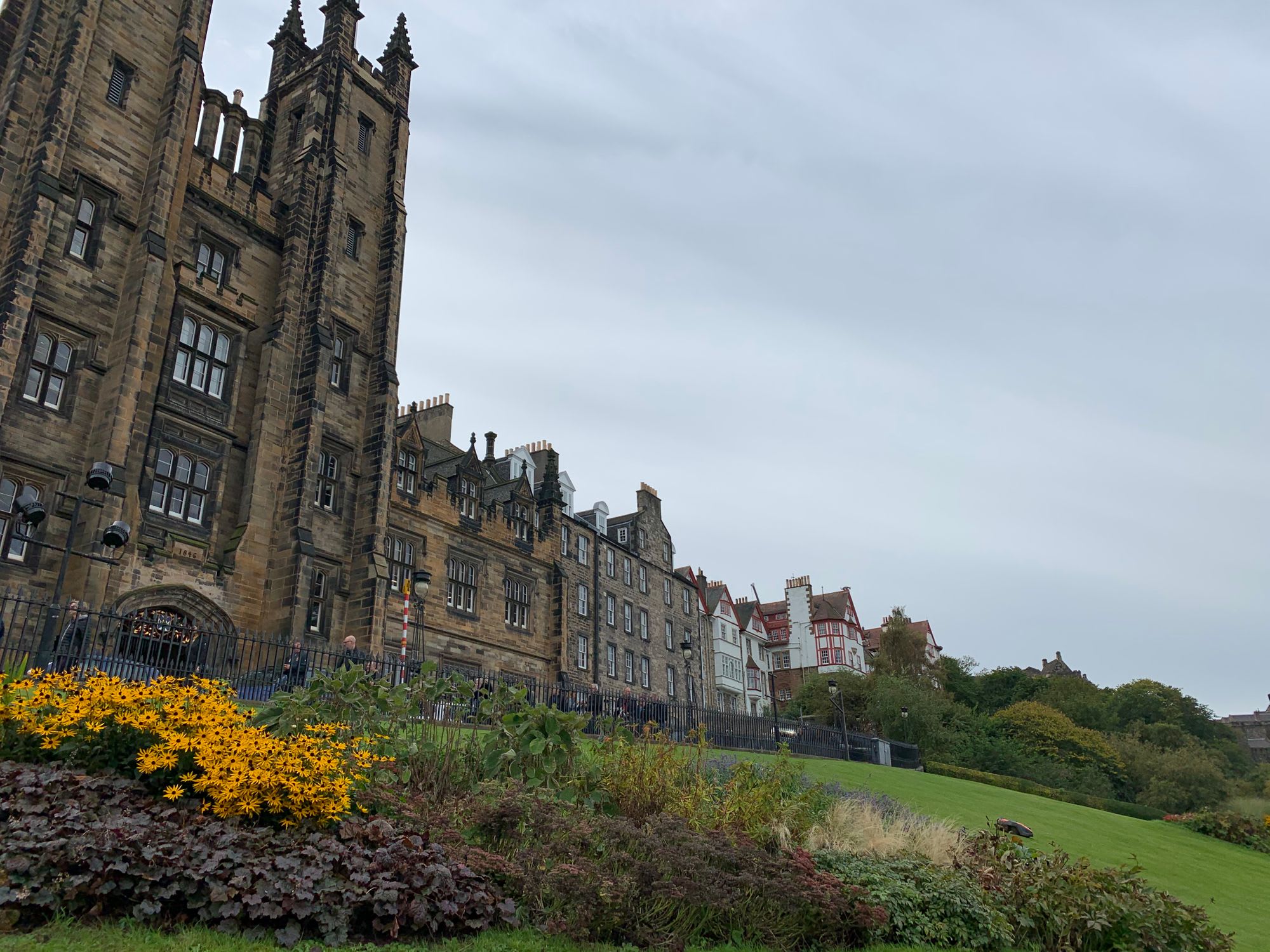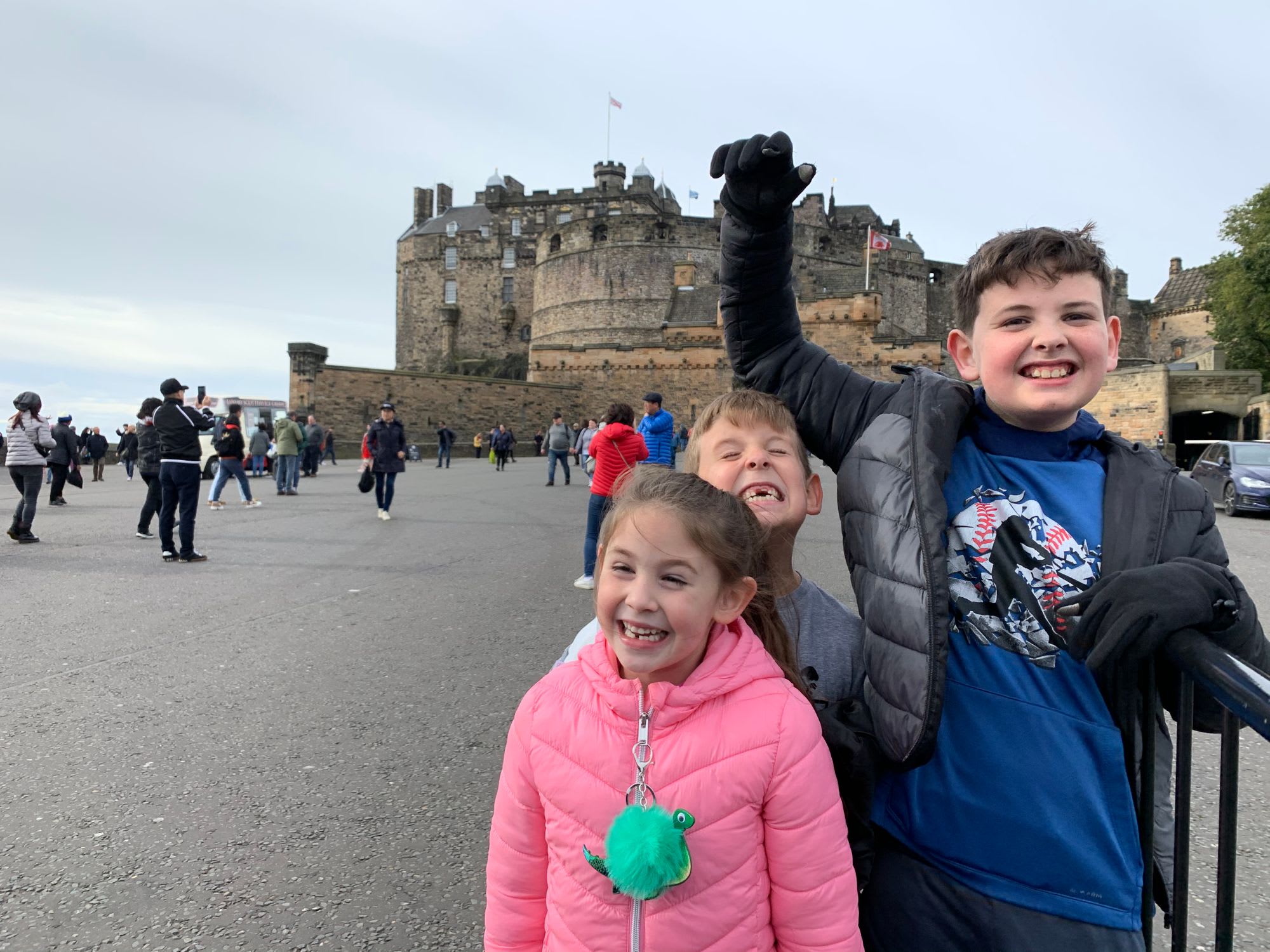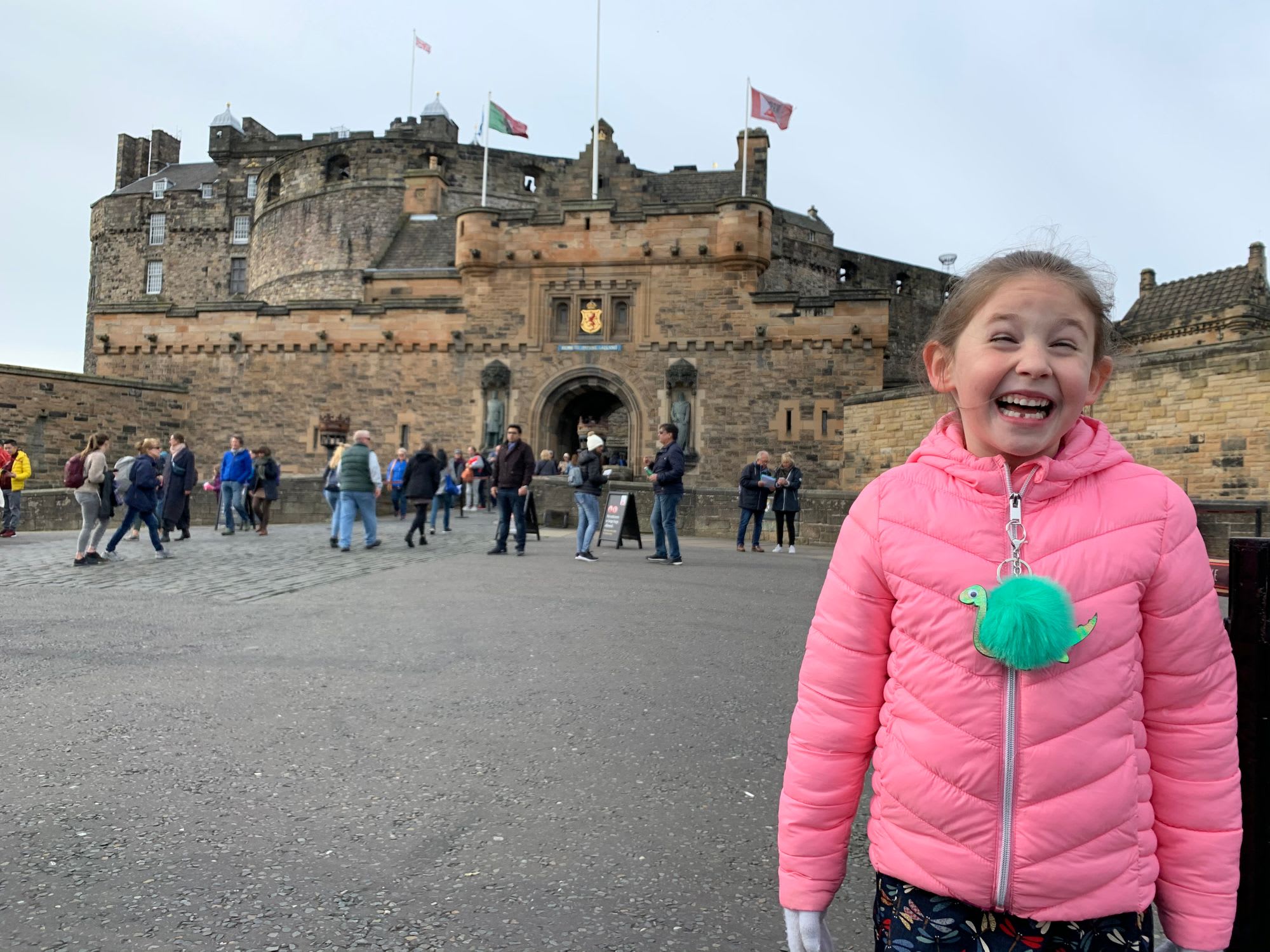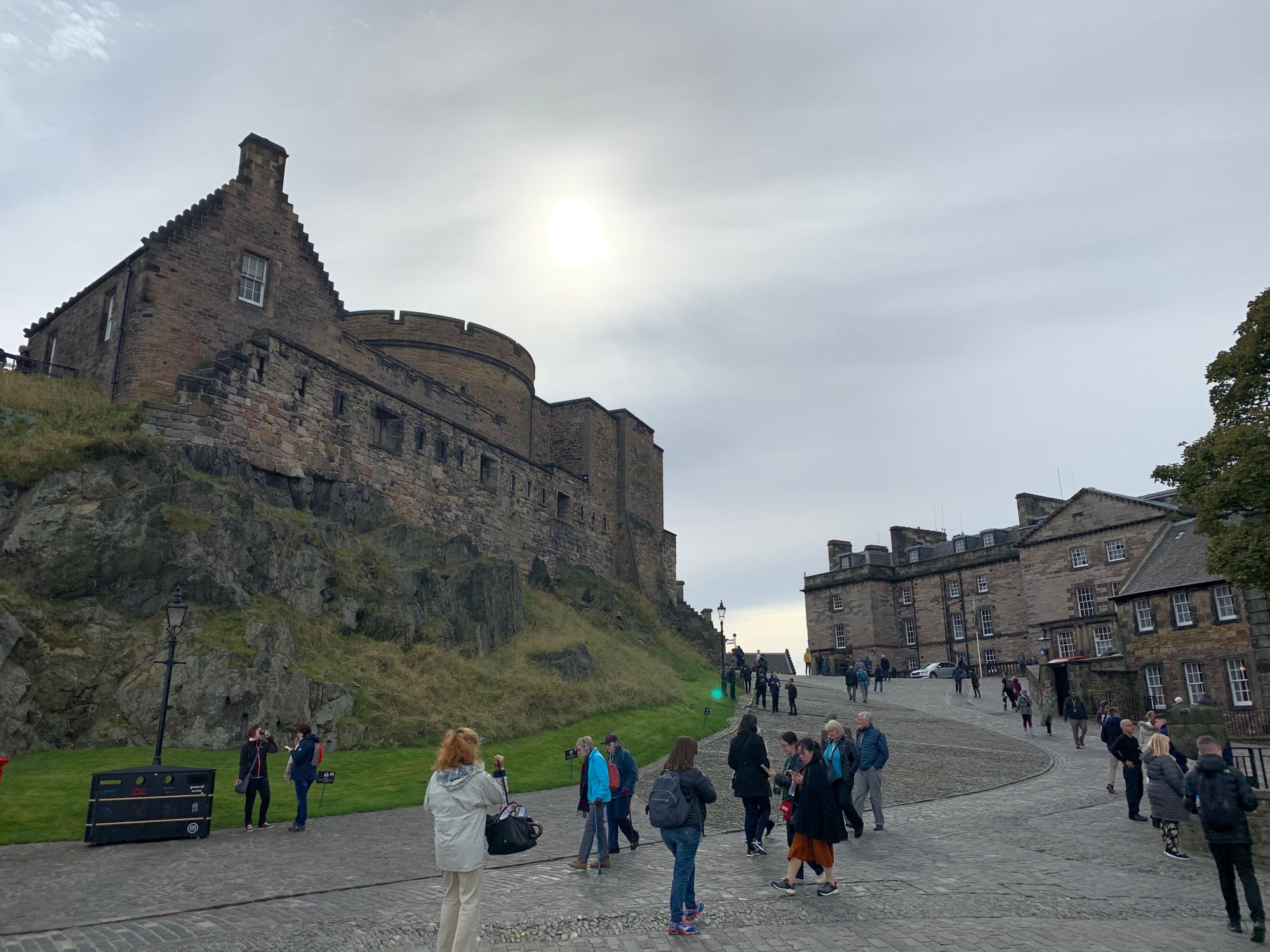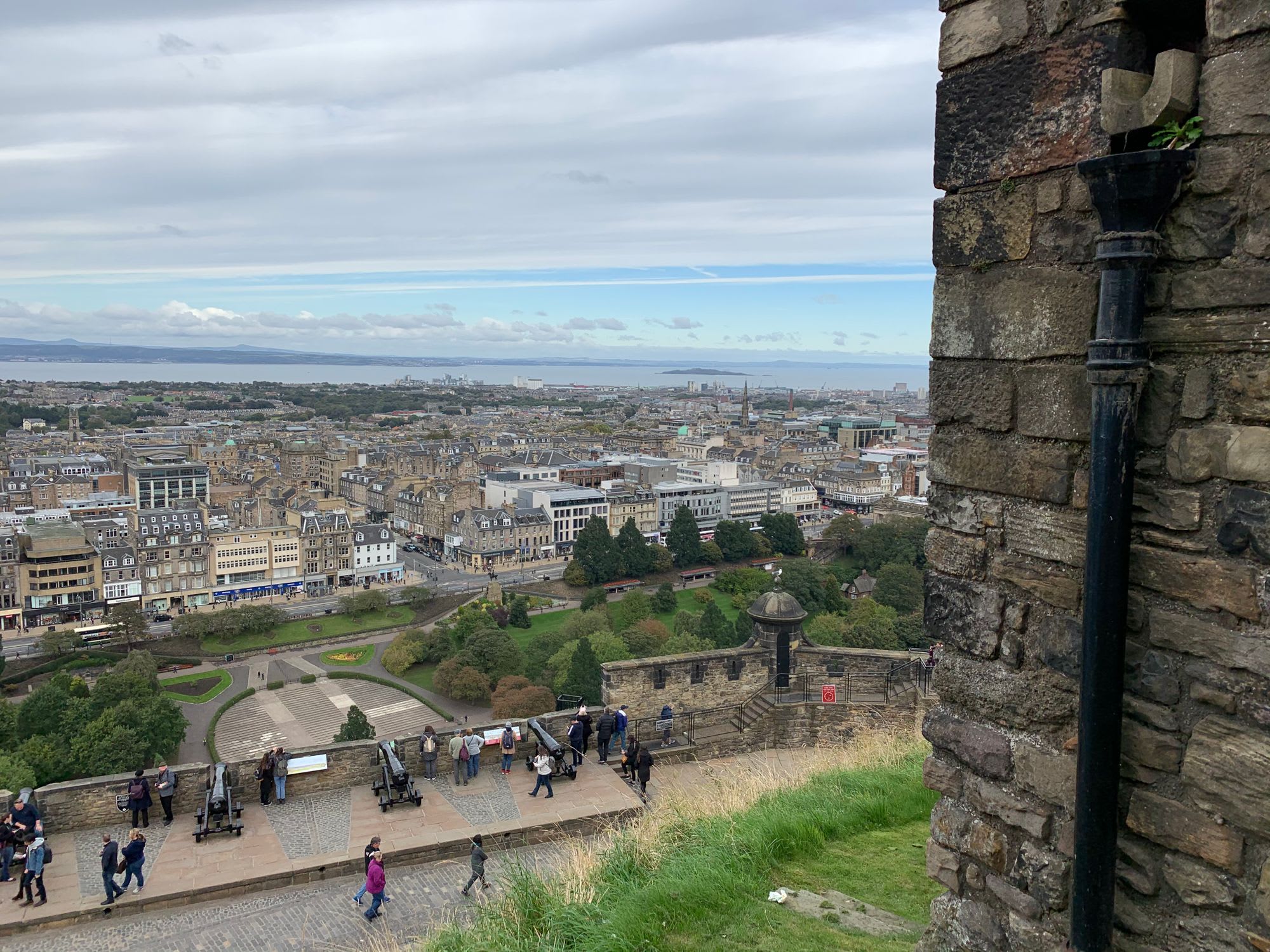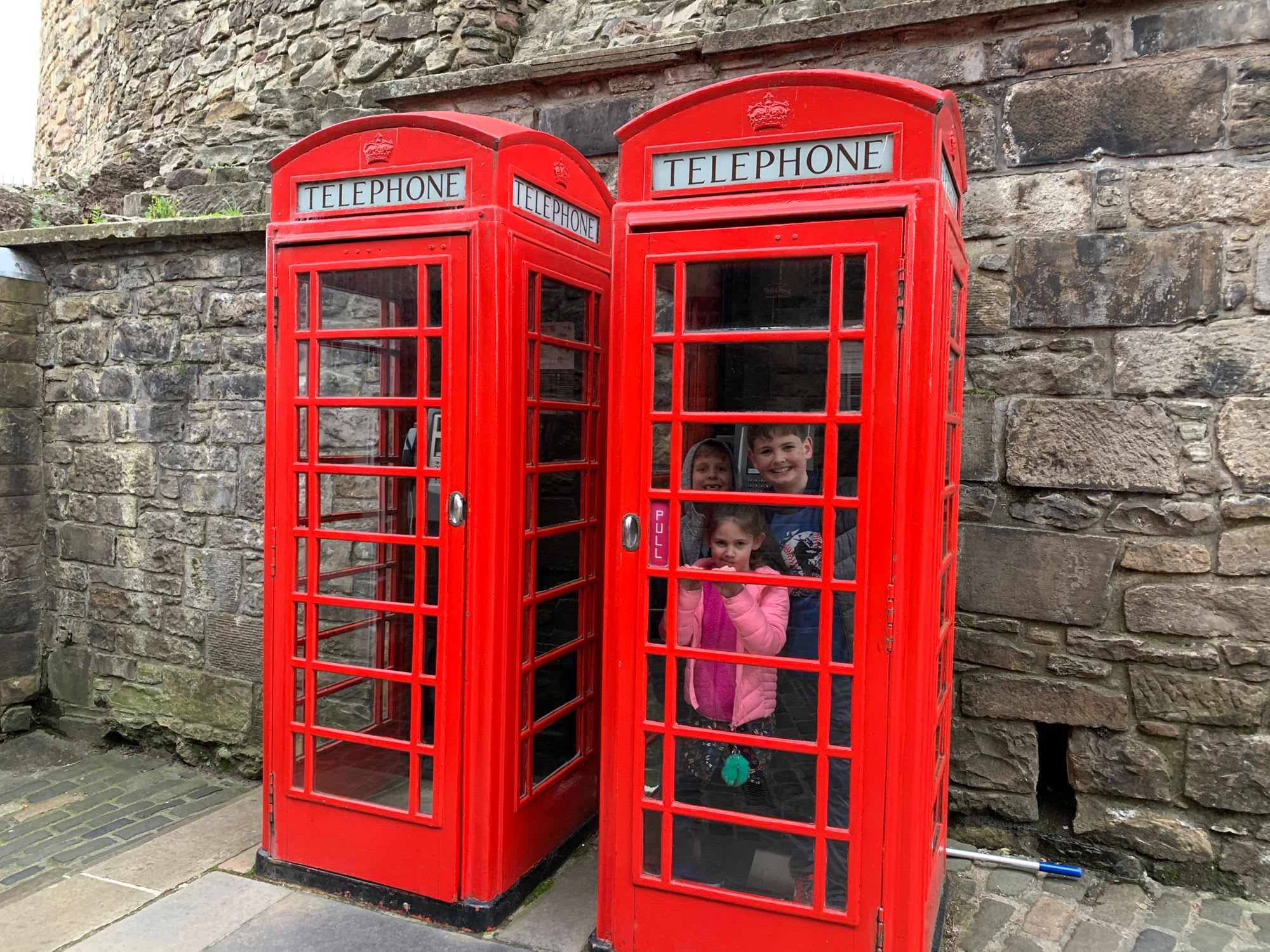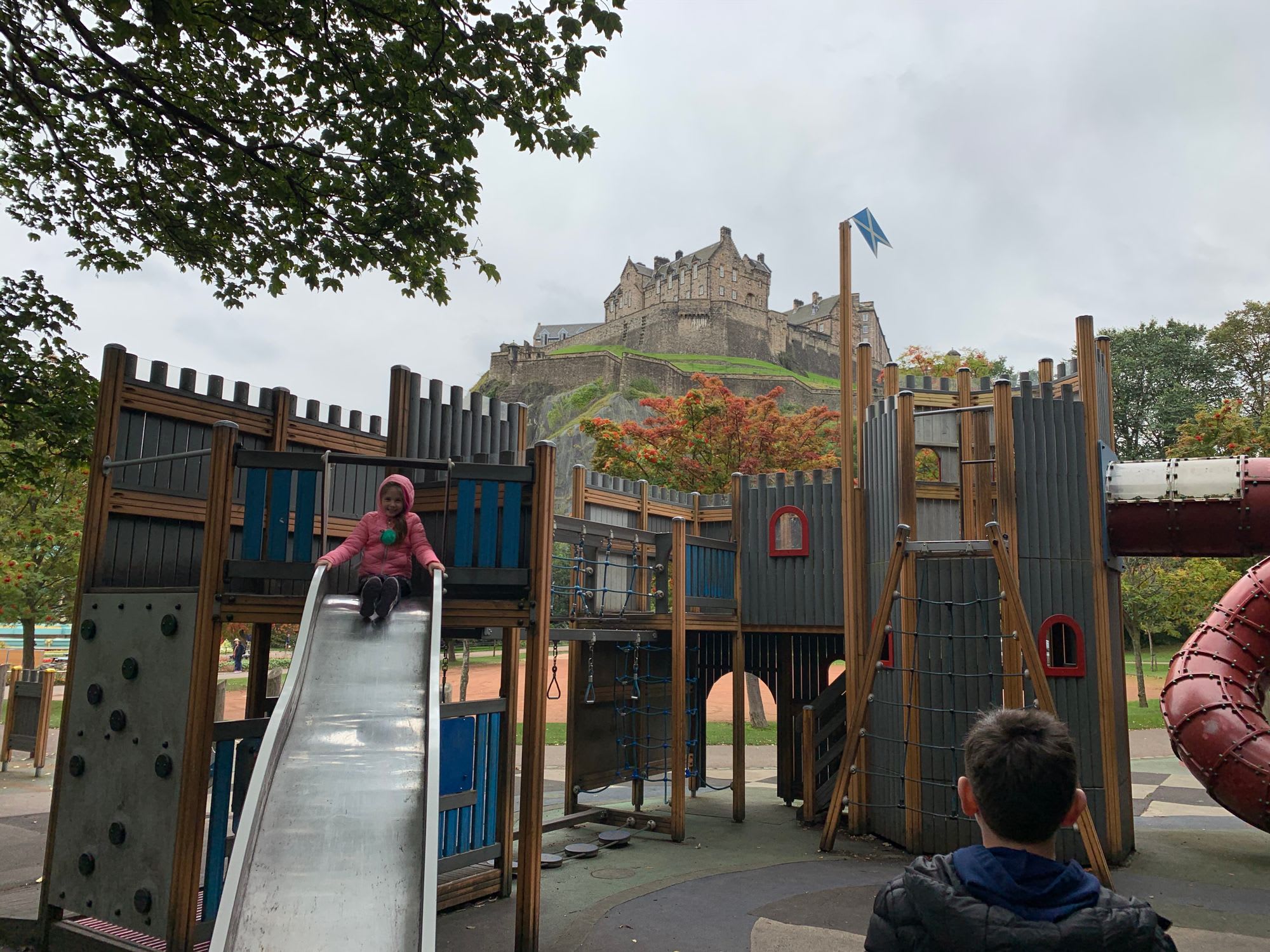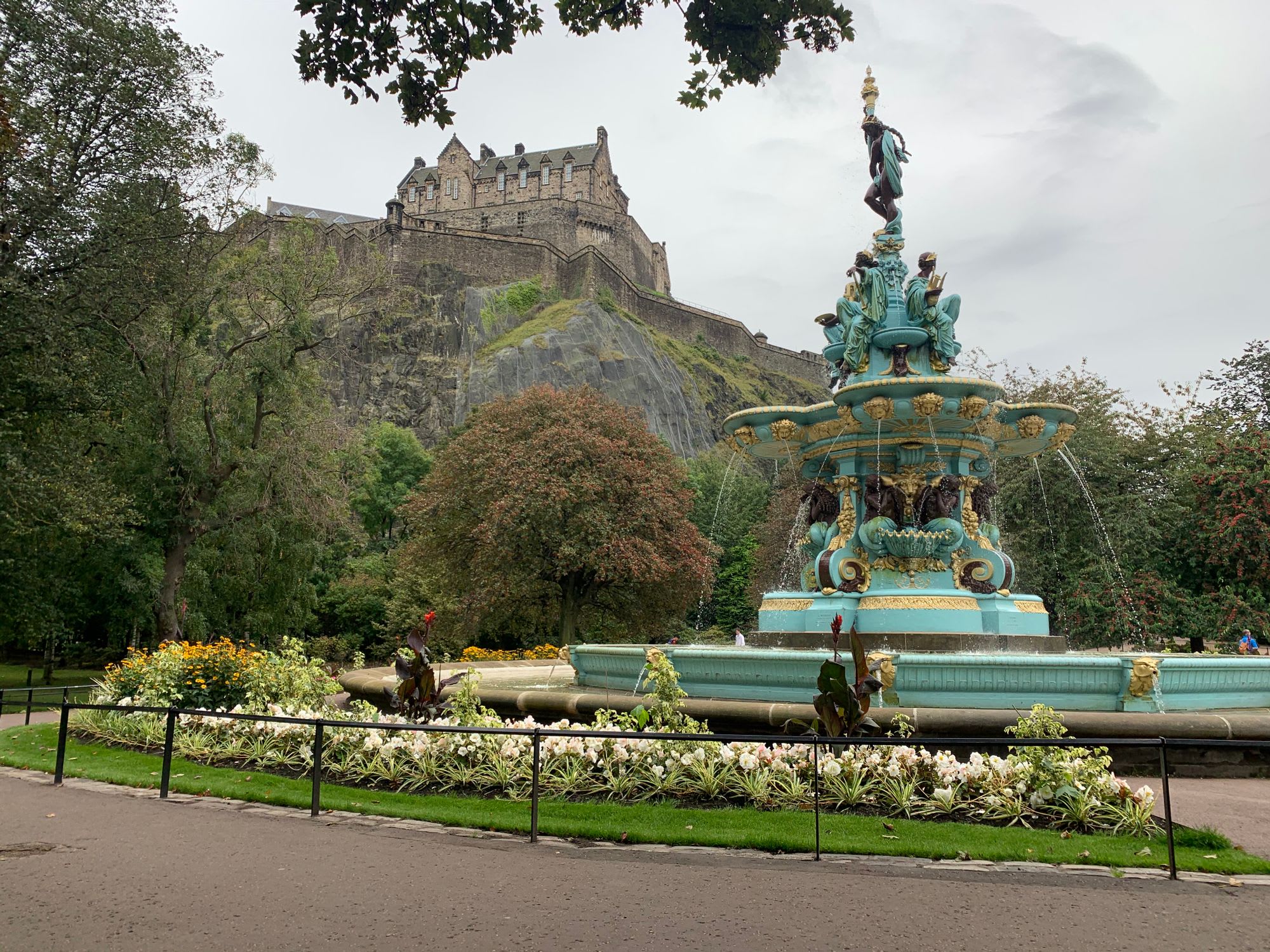 Friday
School and work again.
Saturday
We're driving up to St. Andrews today to see the ruins of the Cathedral and Castle.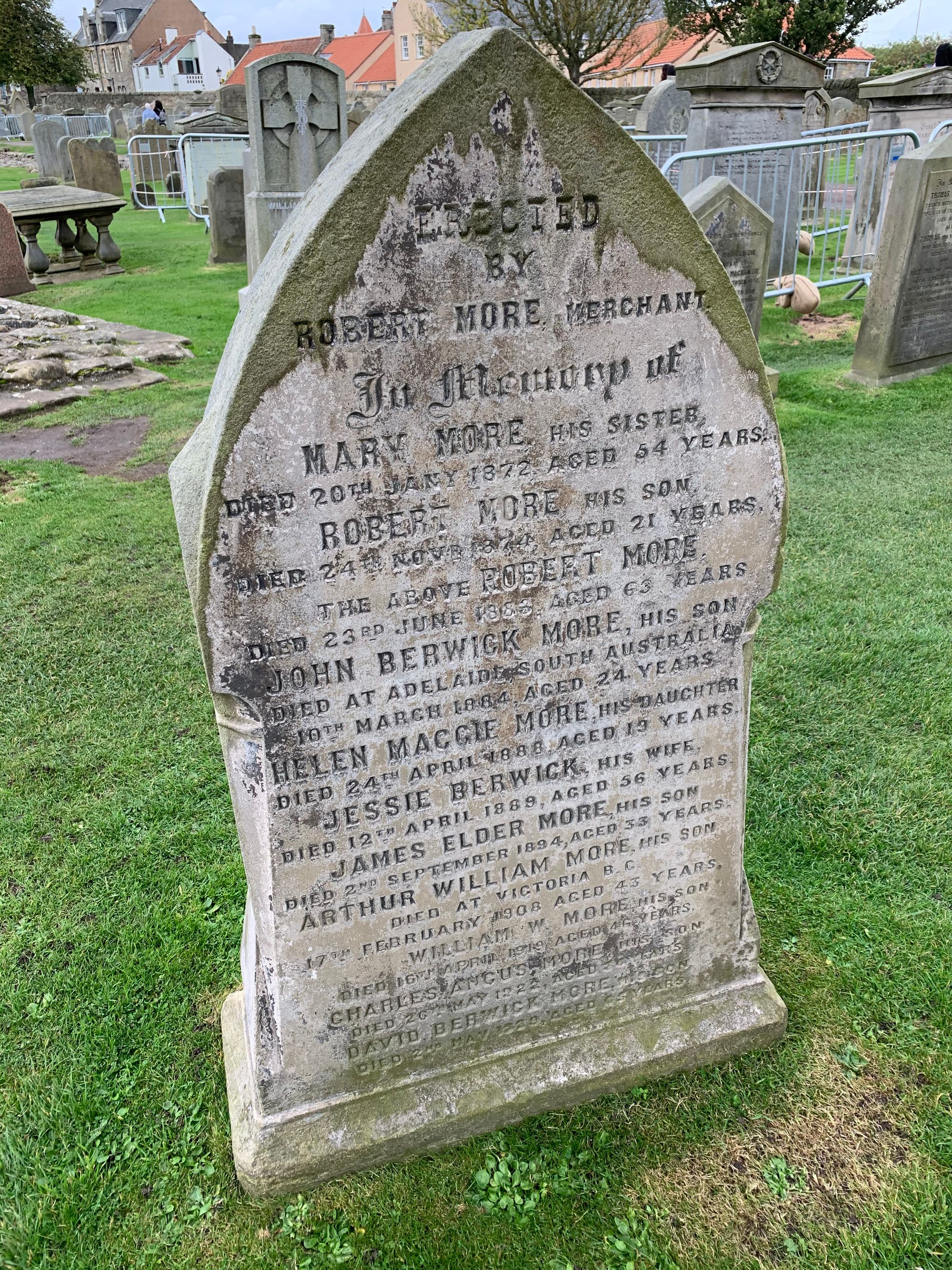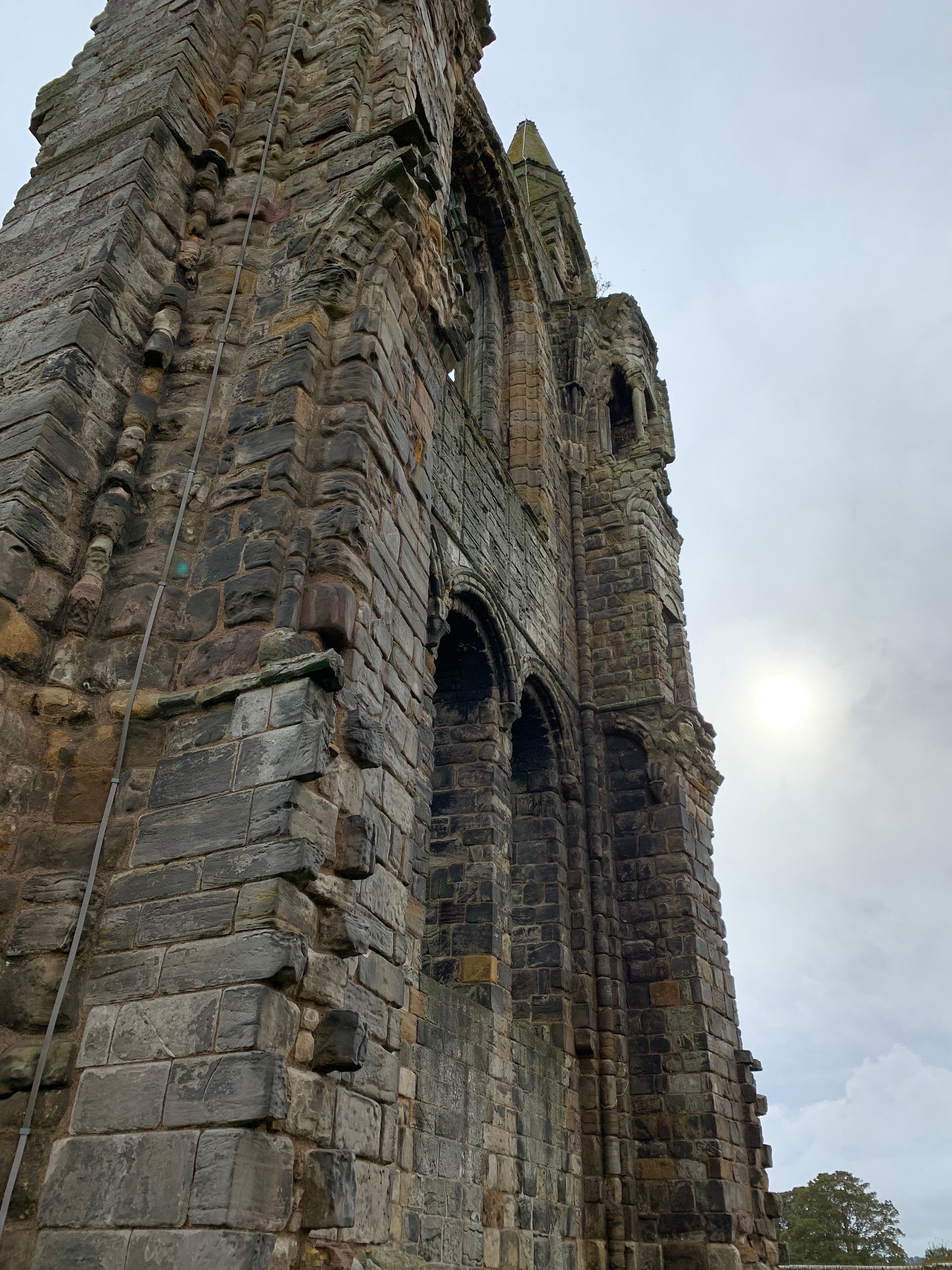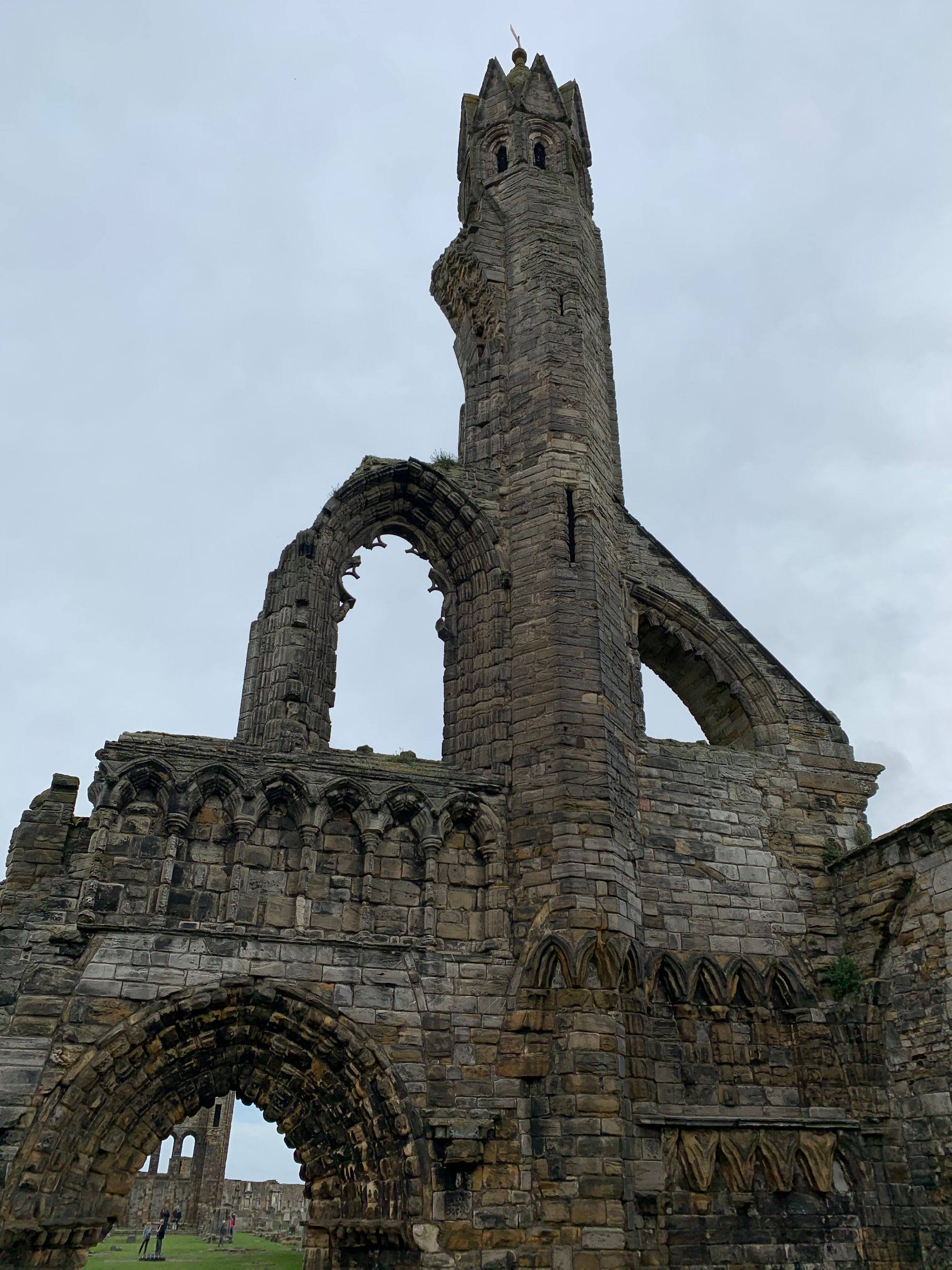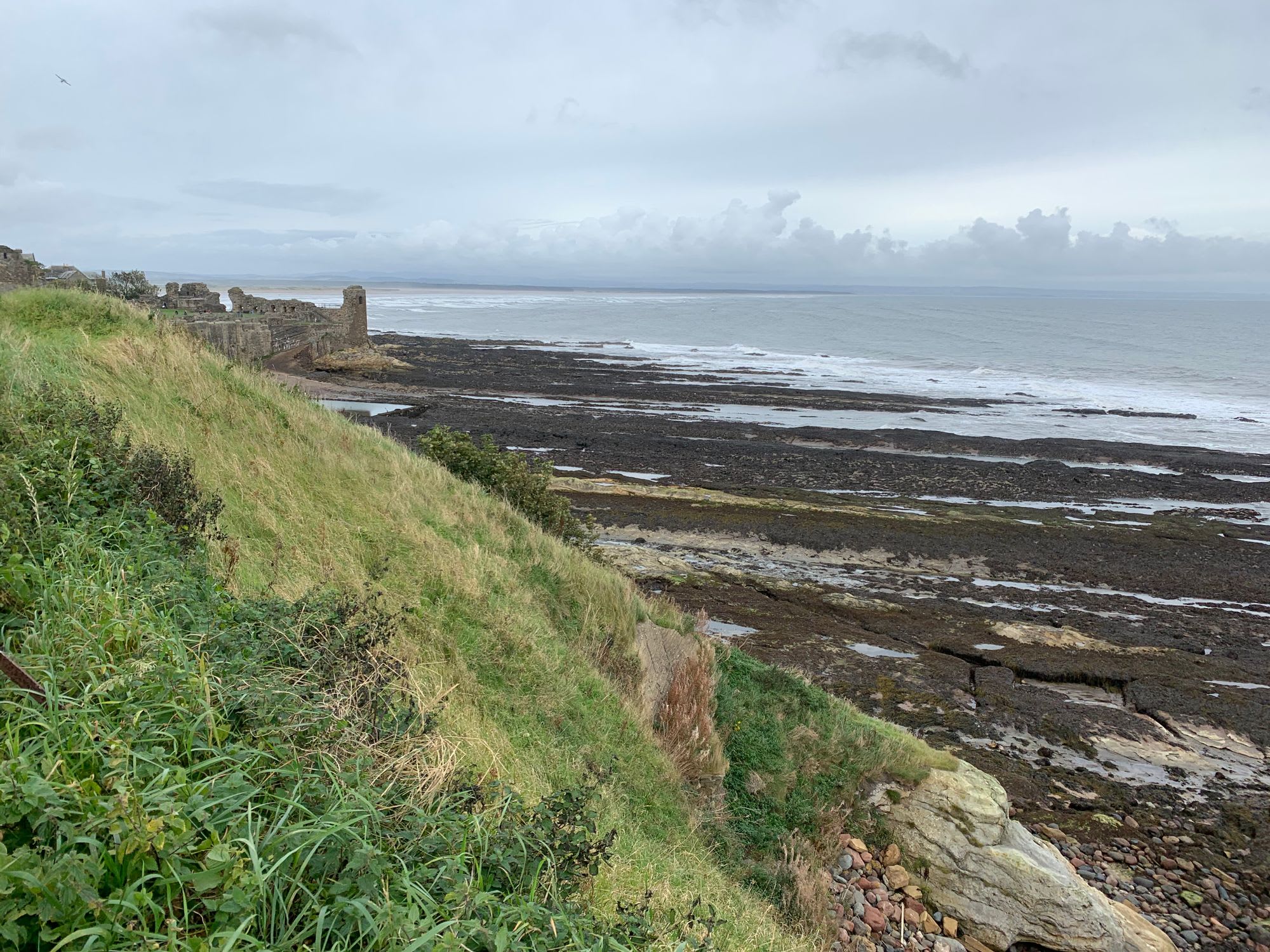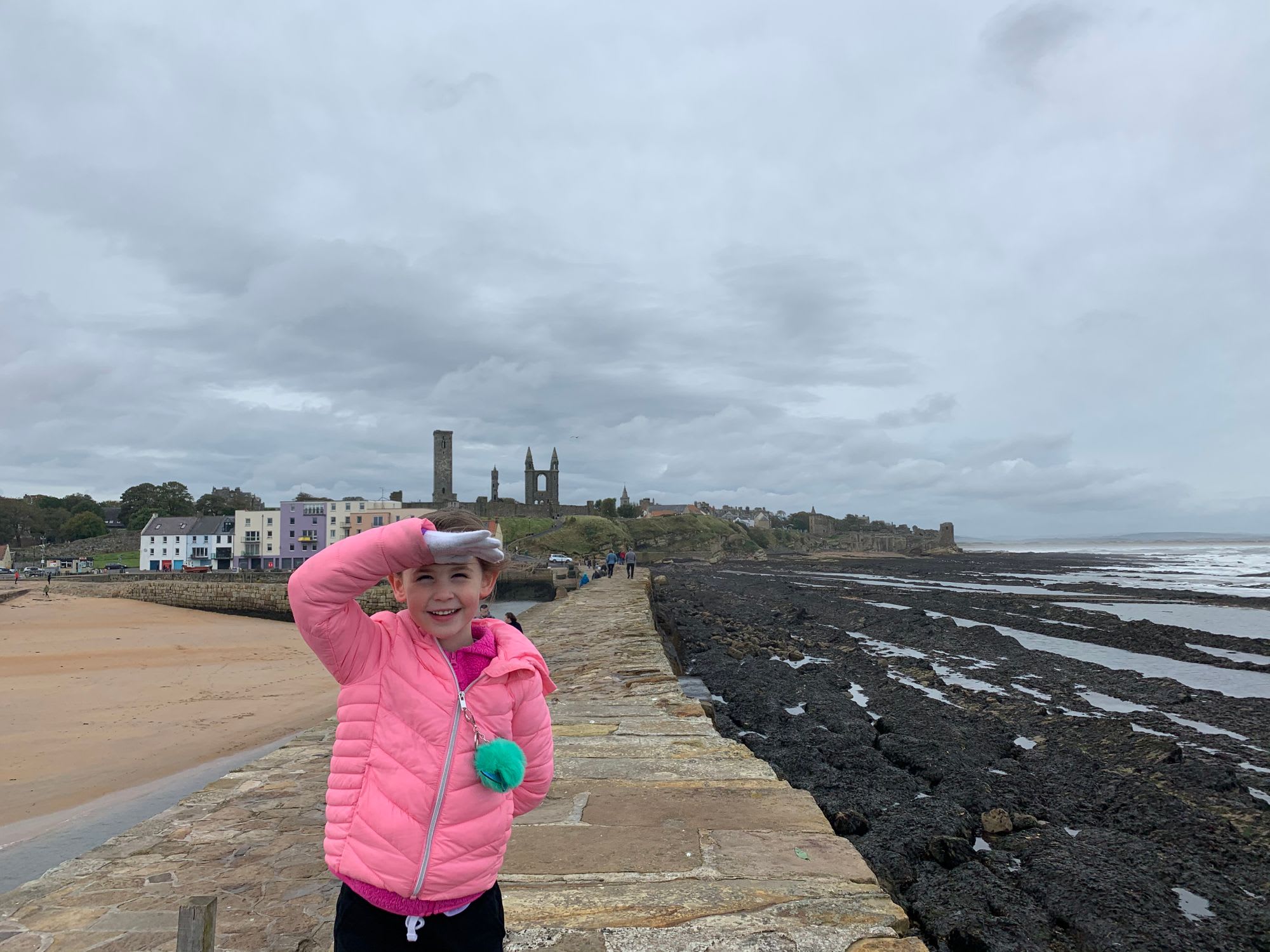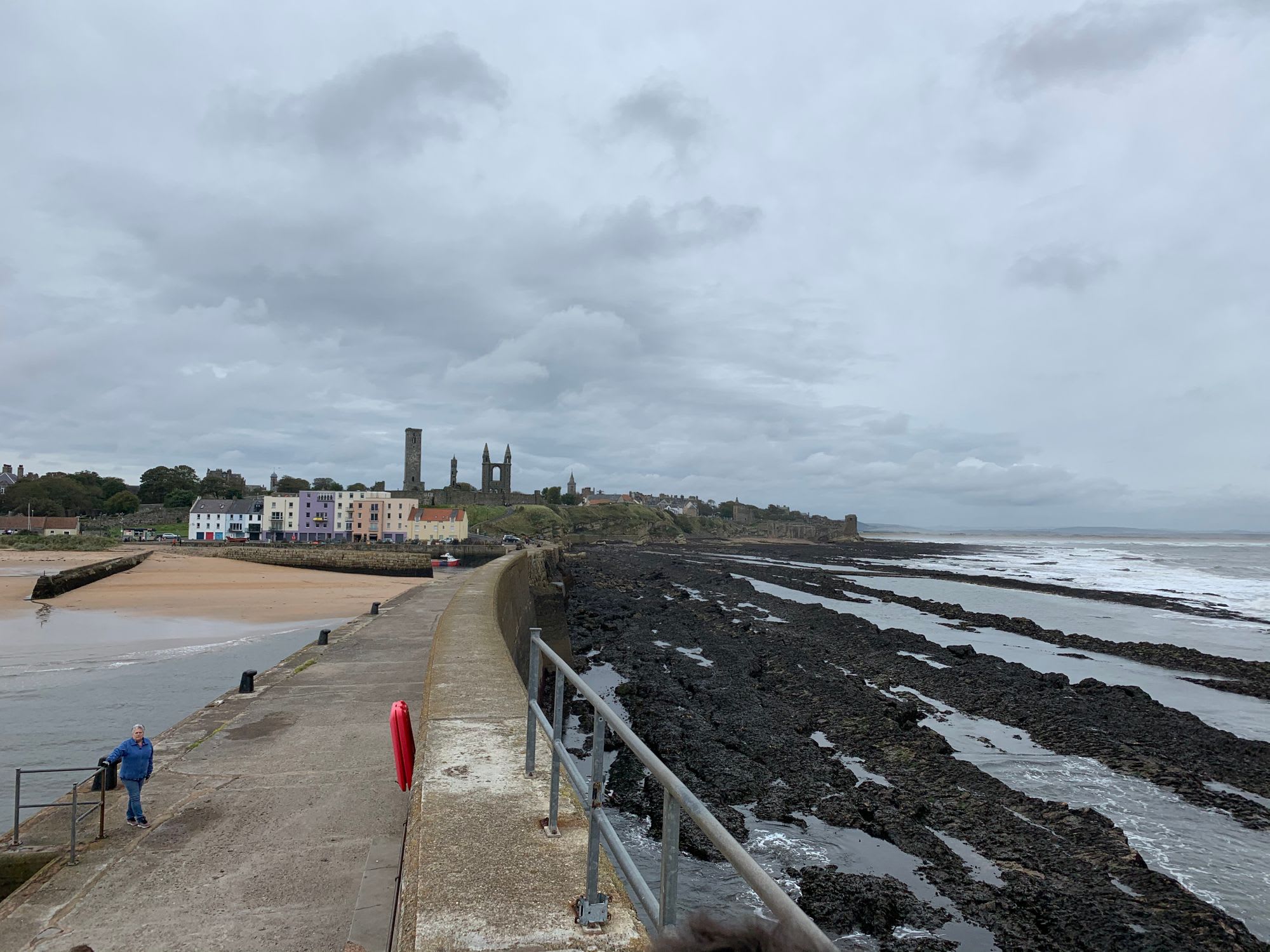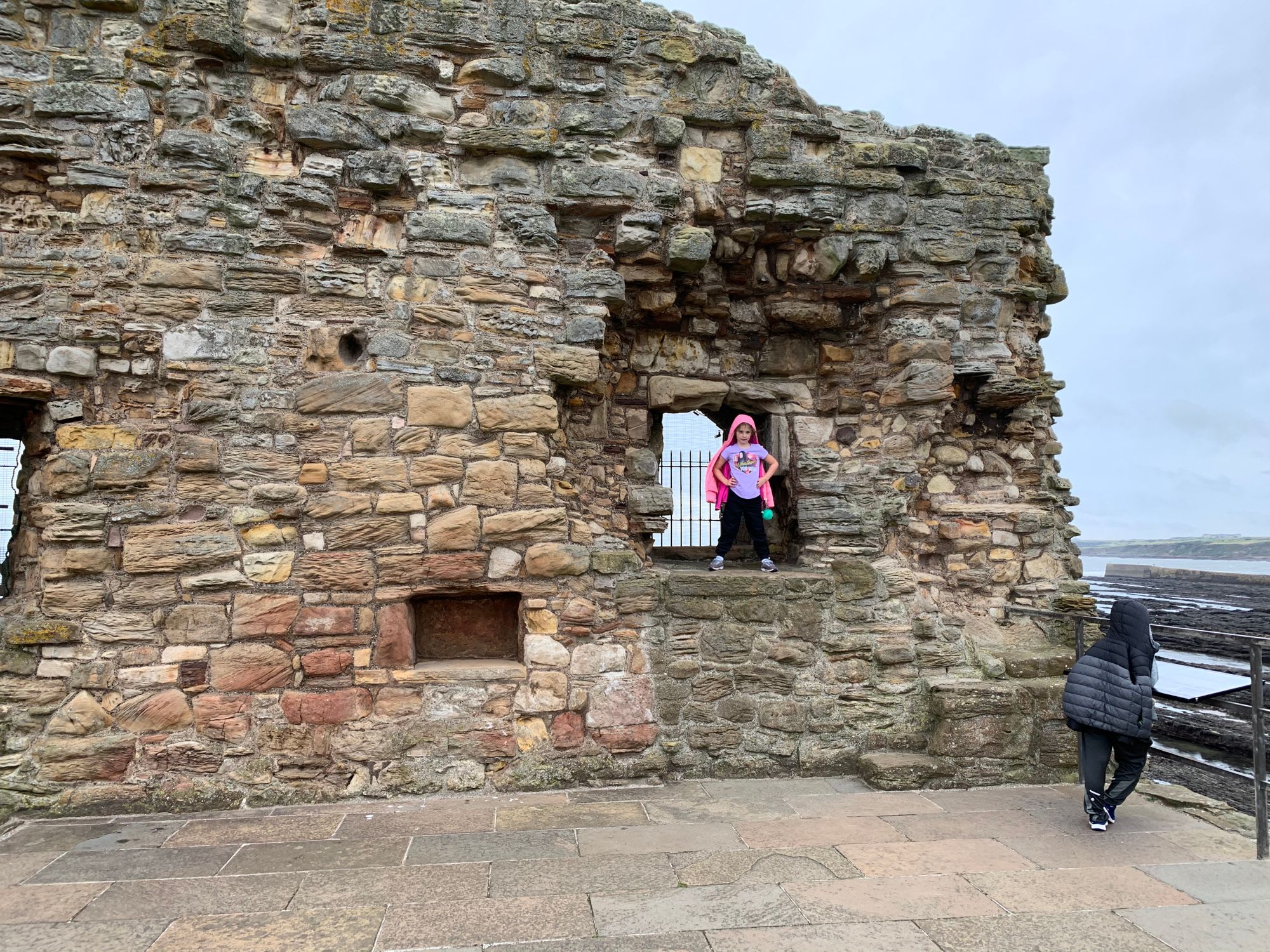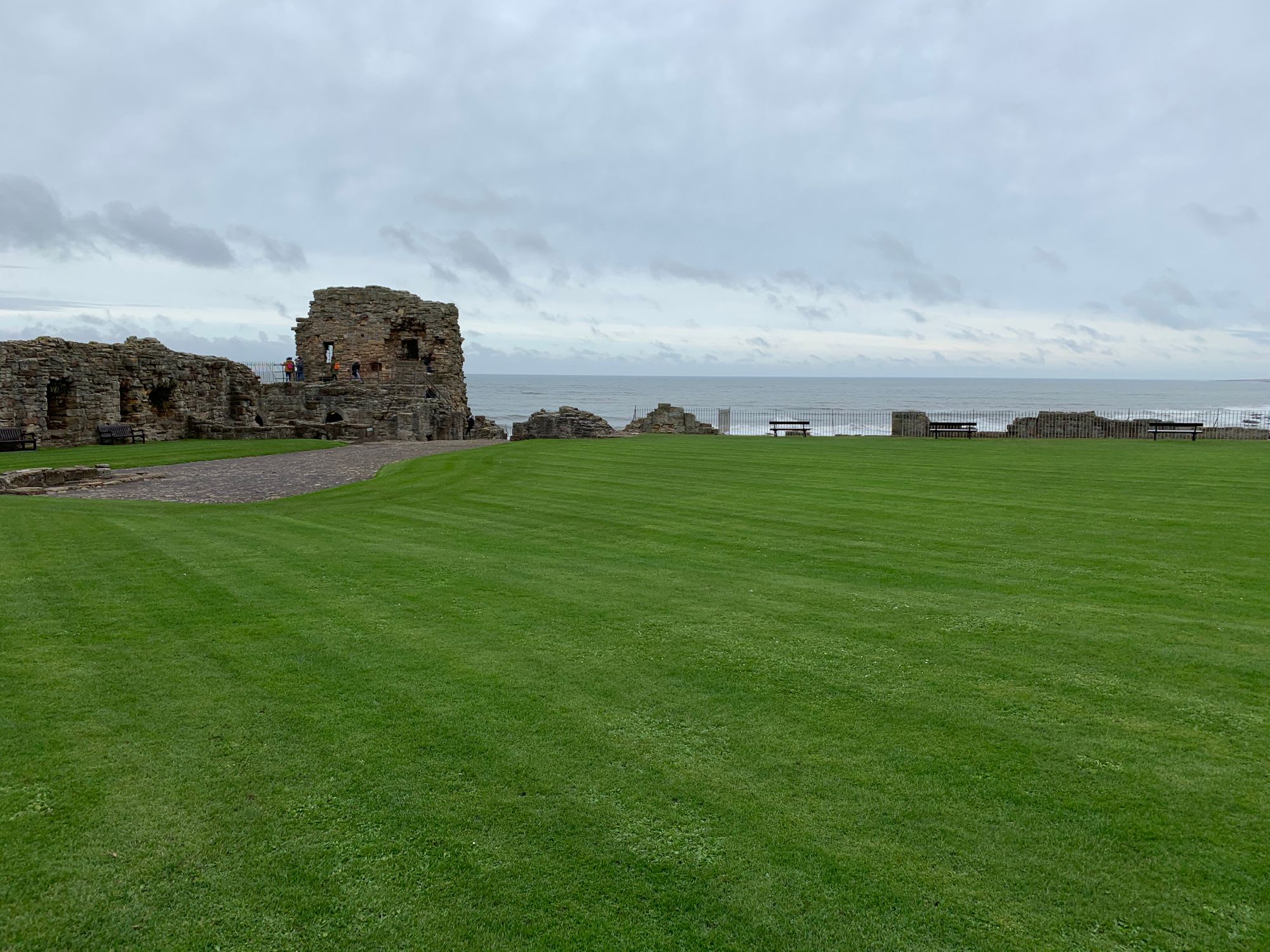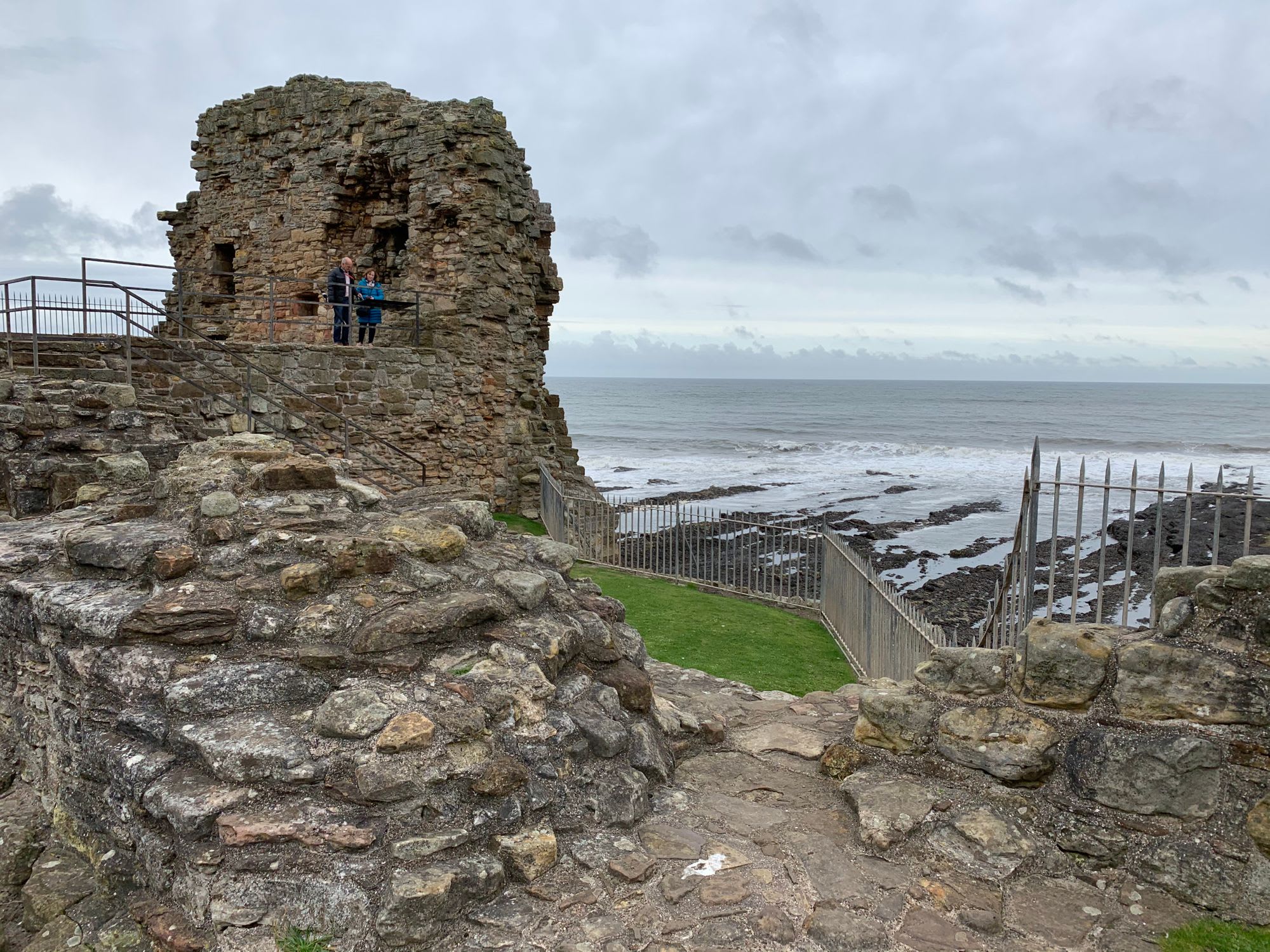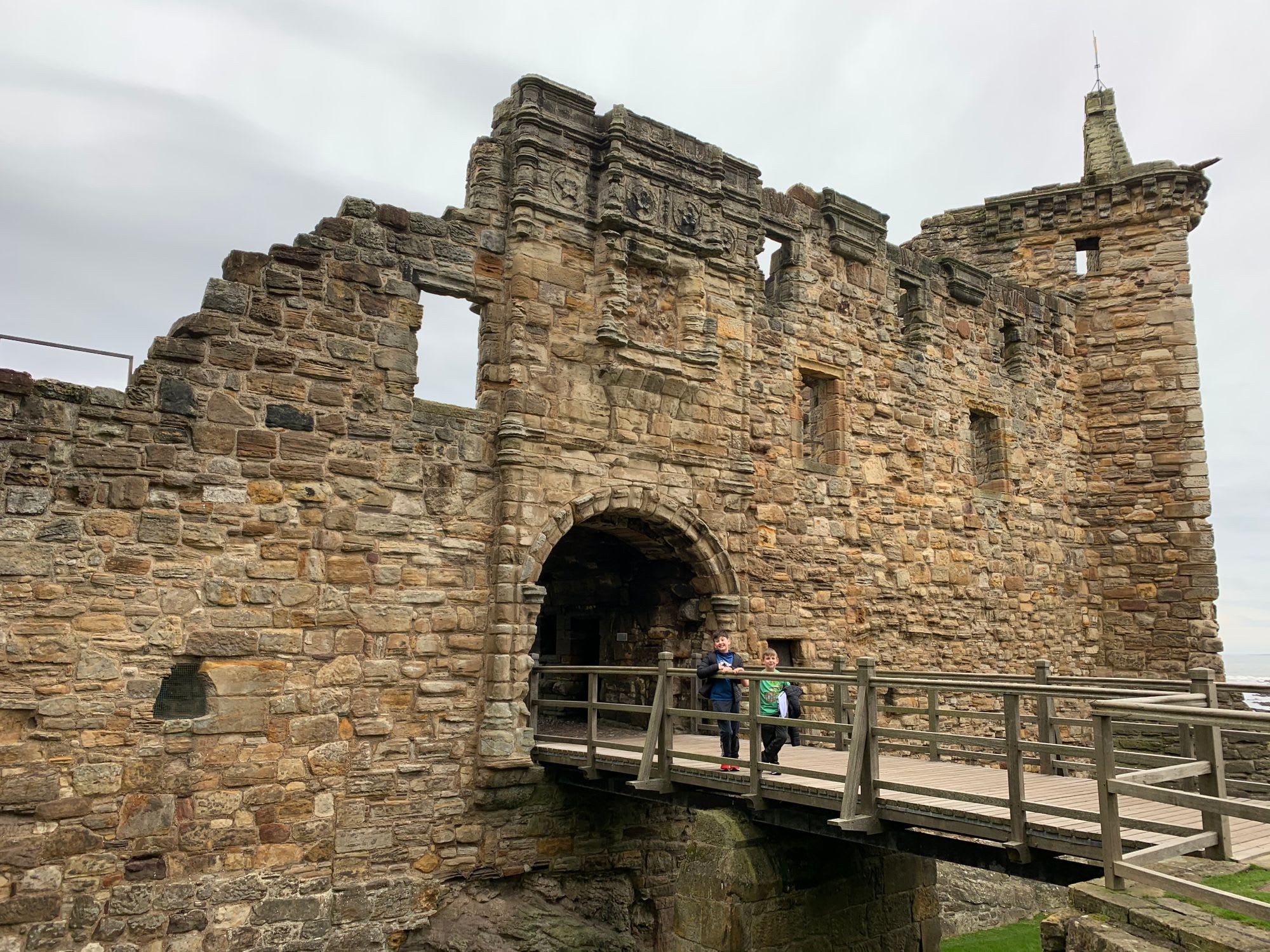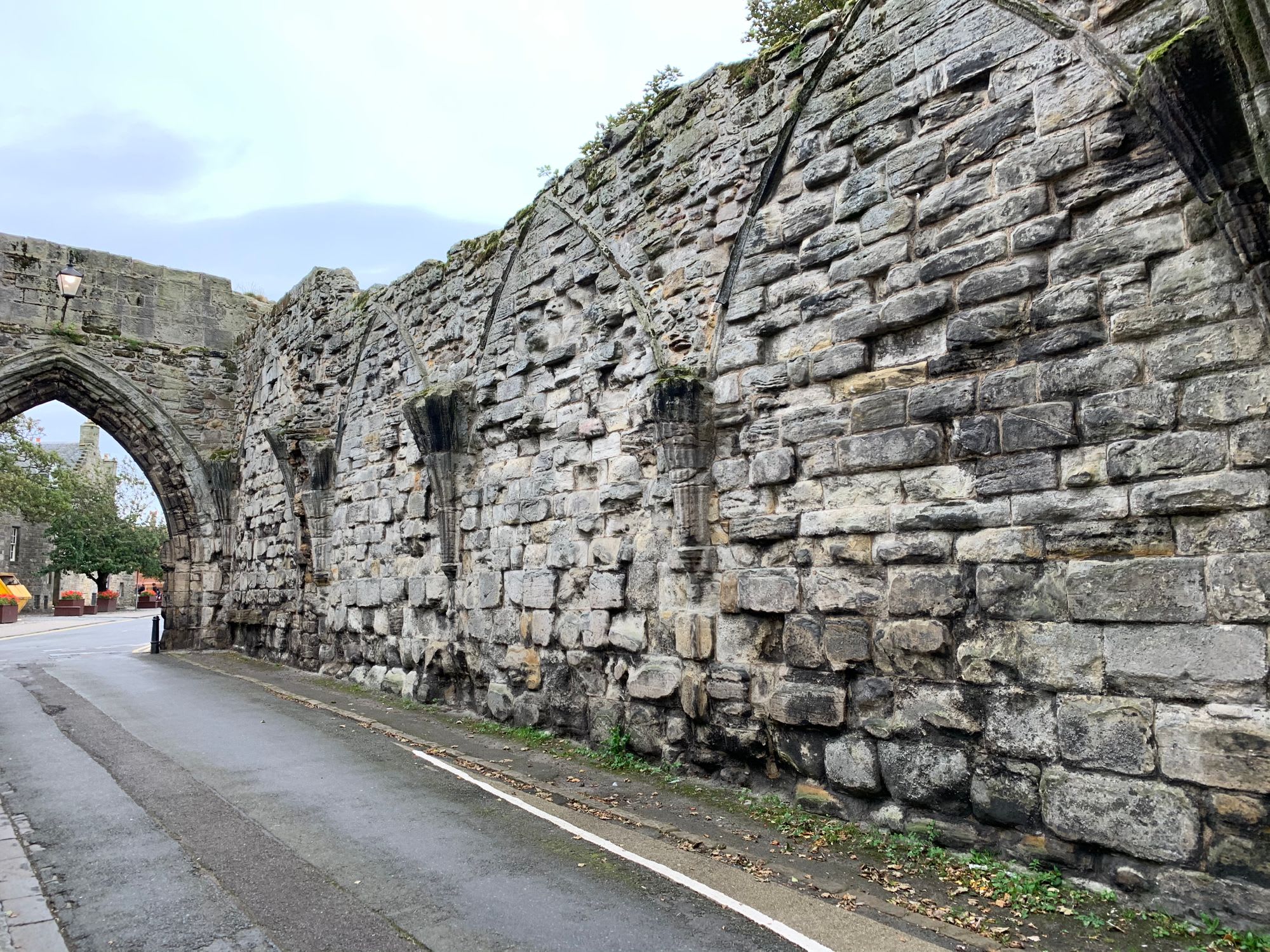 On the way back we stopped at Anstruther Fish Bar. It was rated best fish and chips in the UK. They were pretty good.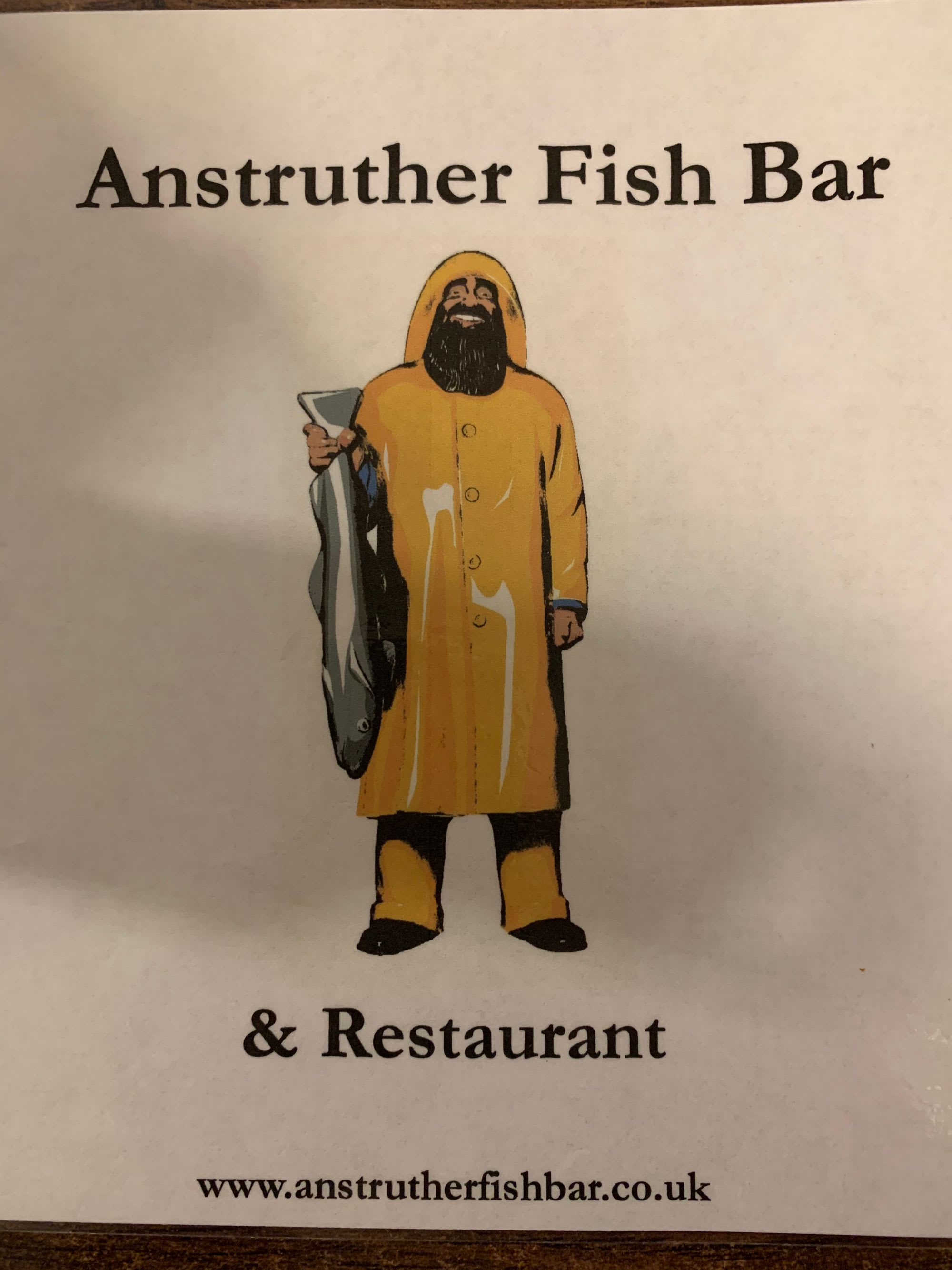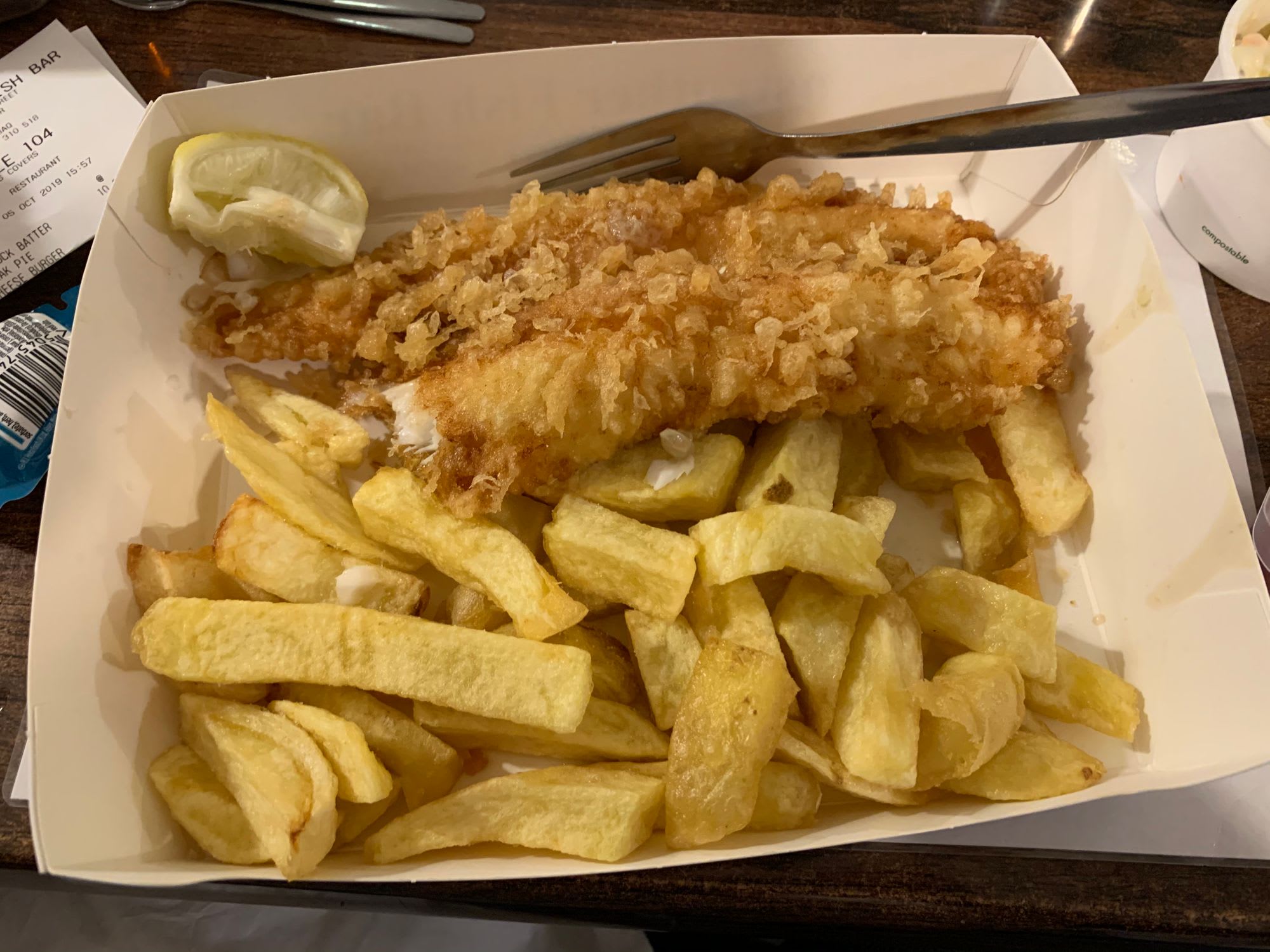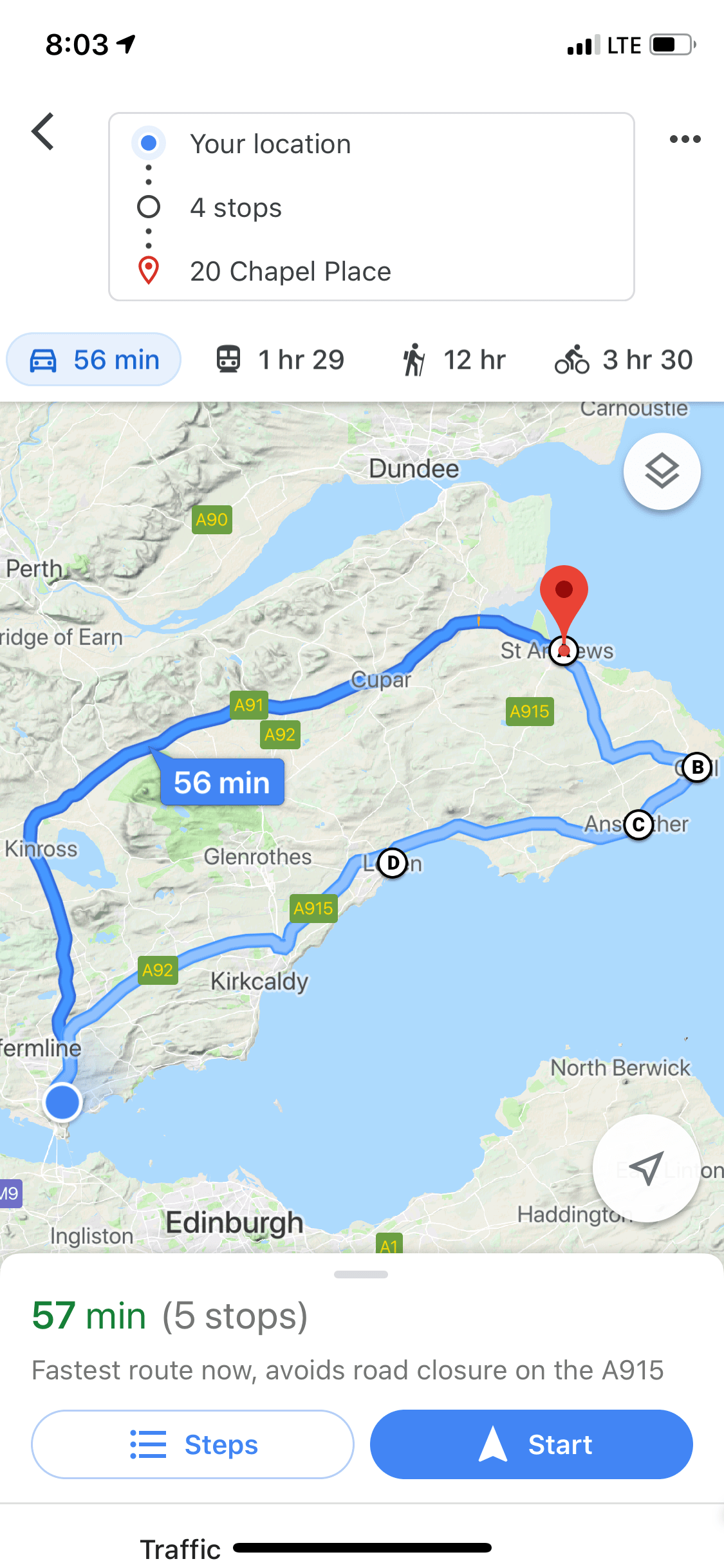 Edinburgh (and Scotland) were a big win. I thoroughly enjoyed the country and everyone we met. Definitely worth a visit.