Week 12: England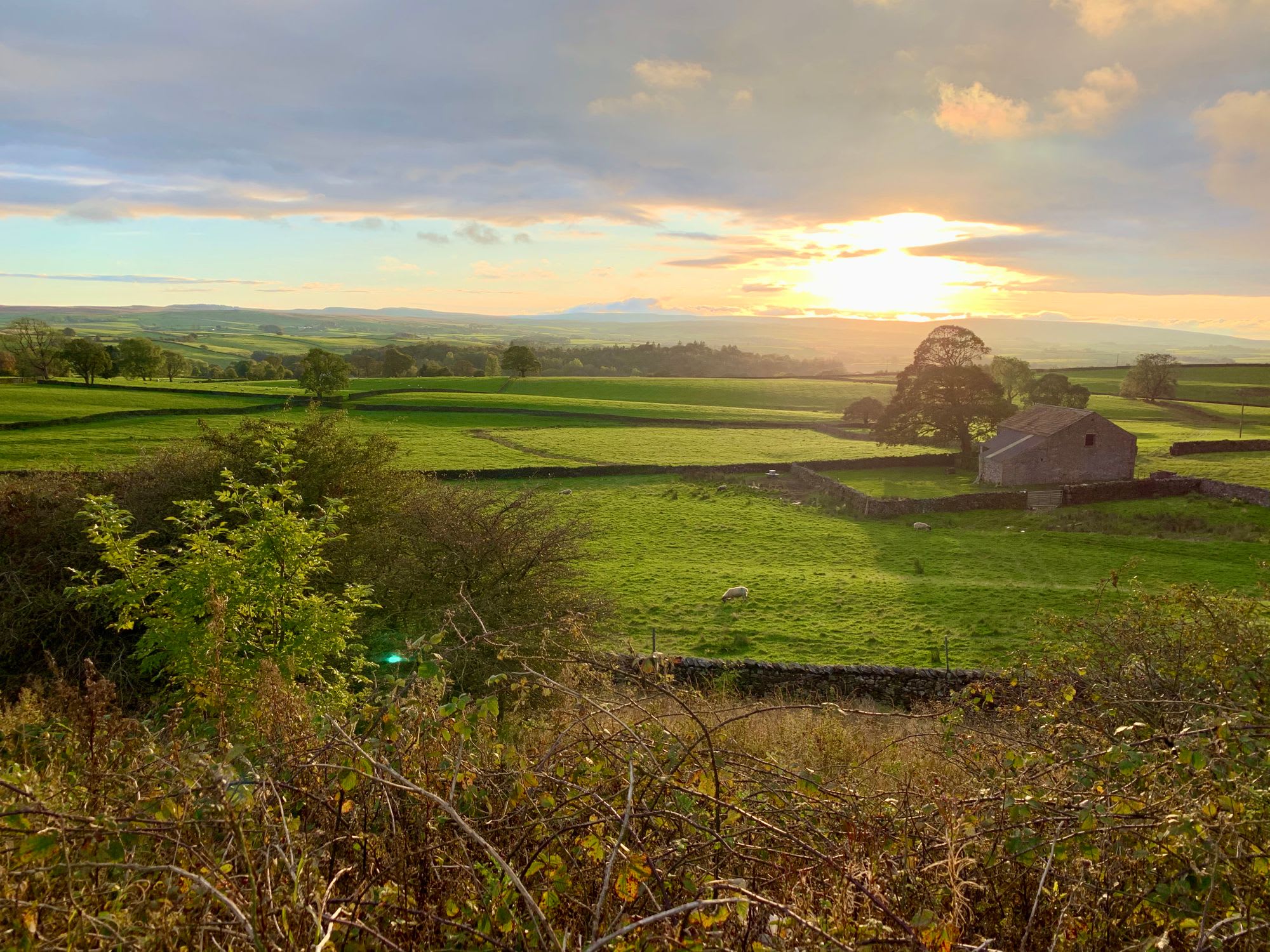 We're packing up and leaving Scotland behind on Sunday morning. We're off to England for the rest of this leg of the trip.
Sunday
We loaded the car for what seems like the hundreth time. We hit the road towards Queesnbury. We're crashing there for a few nights to break up the trip South.
We stopped in a small Scottish town on the border called Gretna Green. Apparently that's where all the kids run off to get married young. I needed shoes so we were there to check out the outlets.
Just a few miles away from there, we stopped in Carlisle to see the town and Carlisle Castle. I enjoyed this one for two reasons. First, it was quiet. There were maybe ten people inside. Second, it was more of a defensive castle. Built for work.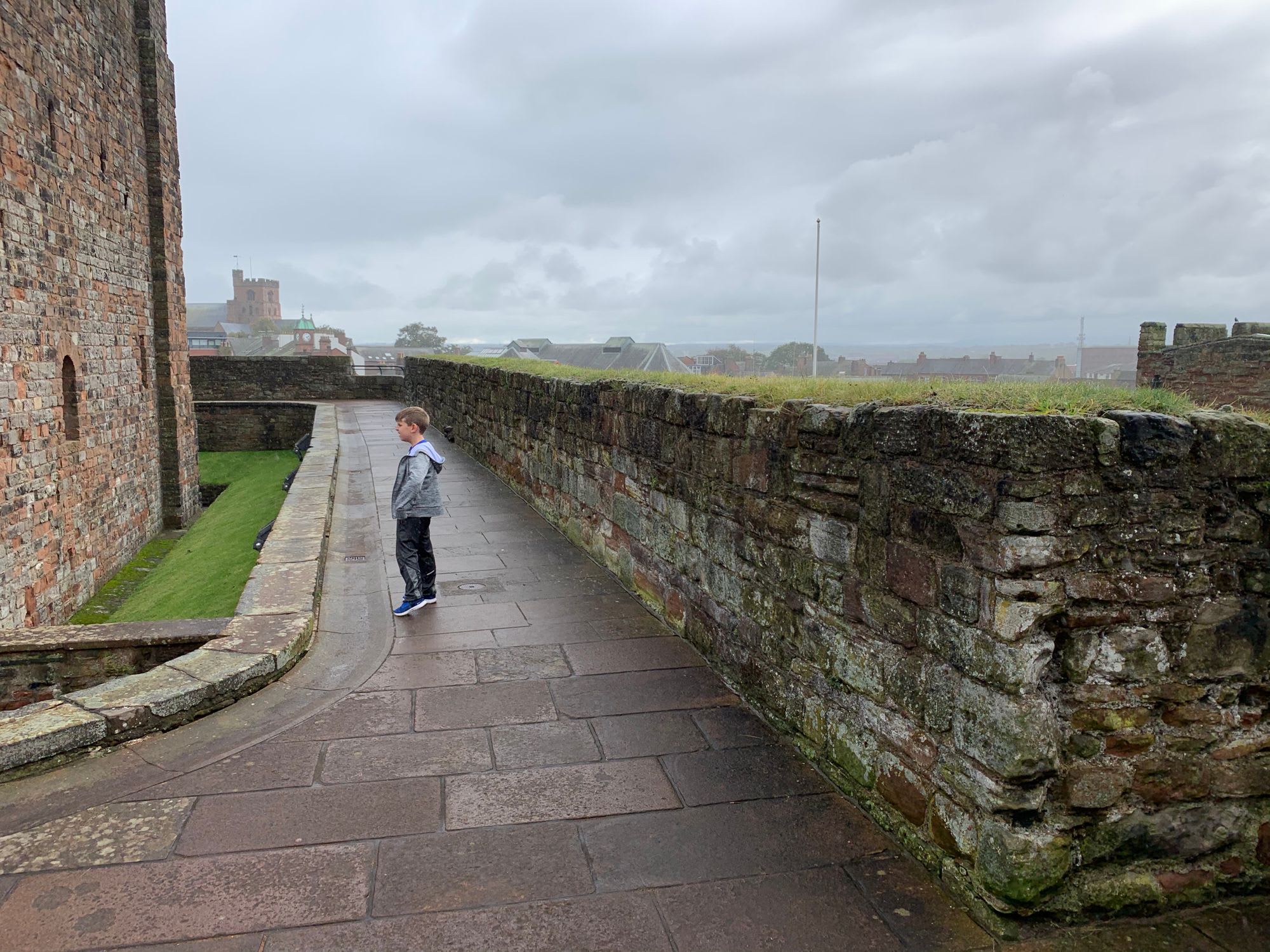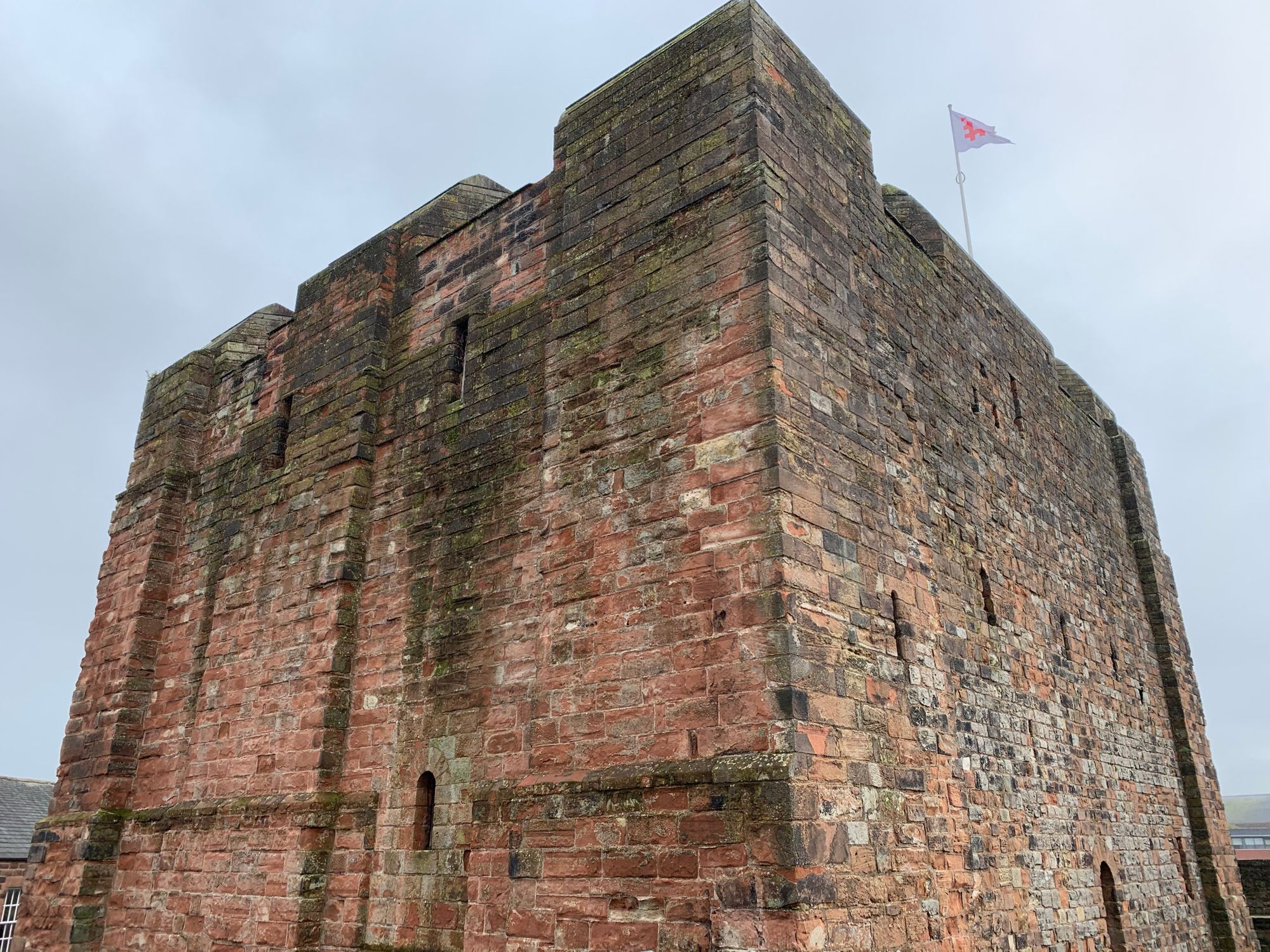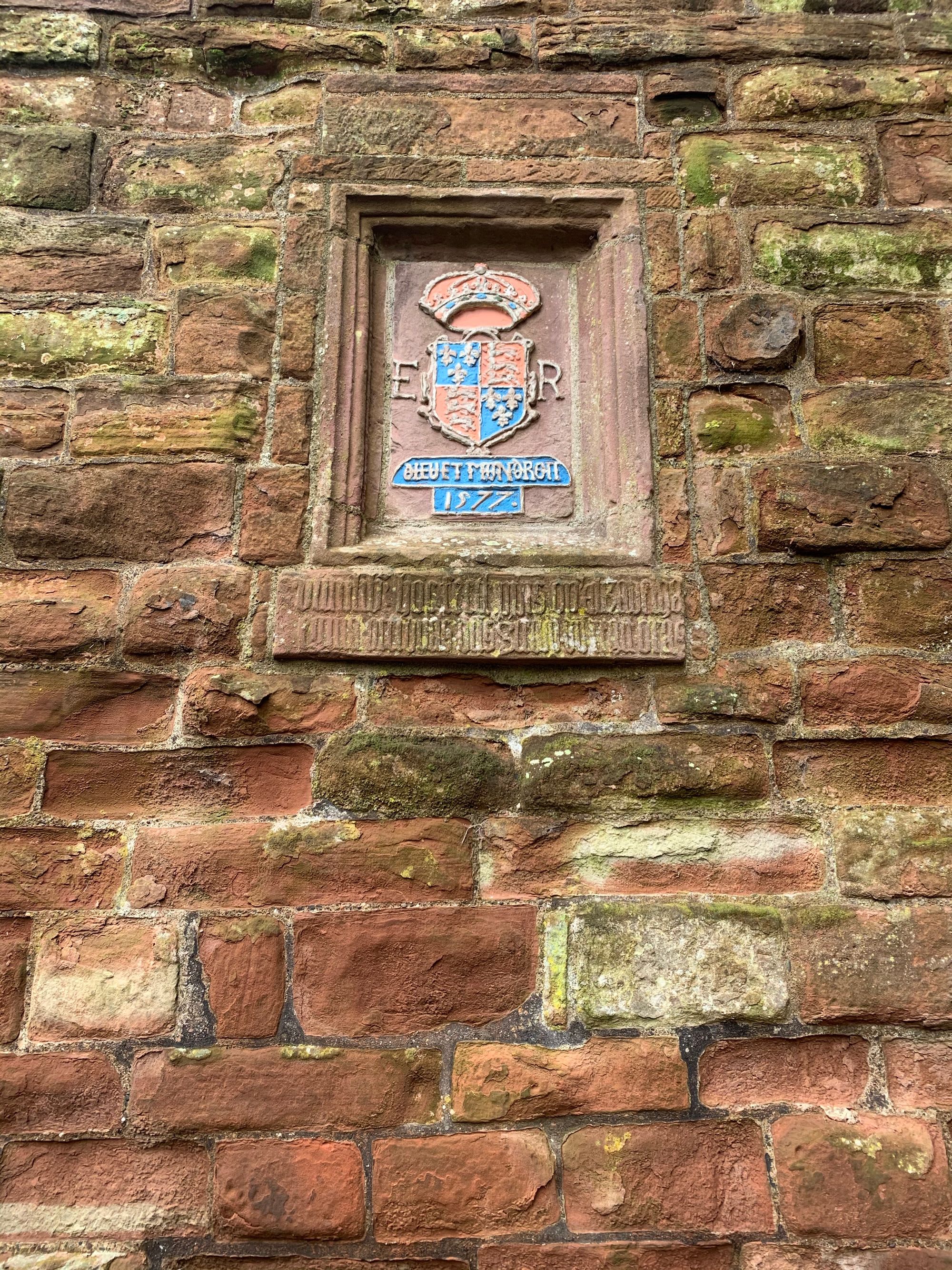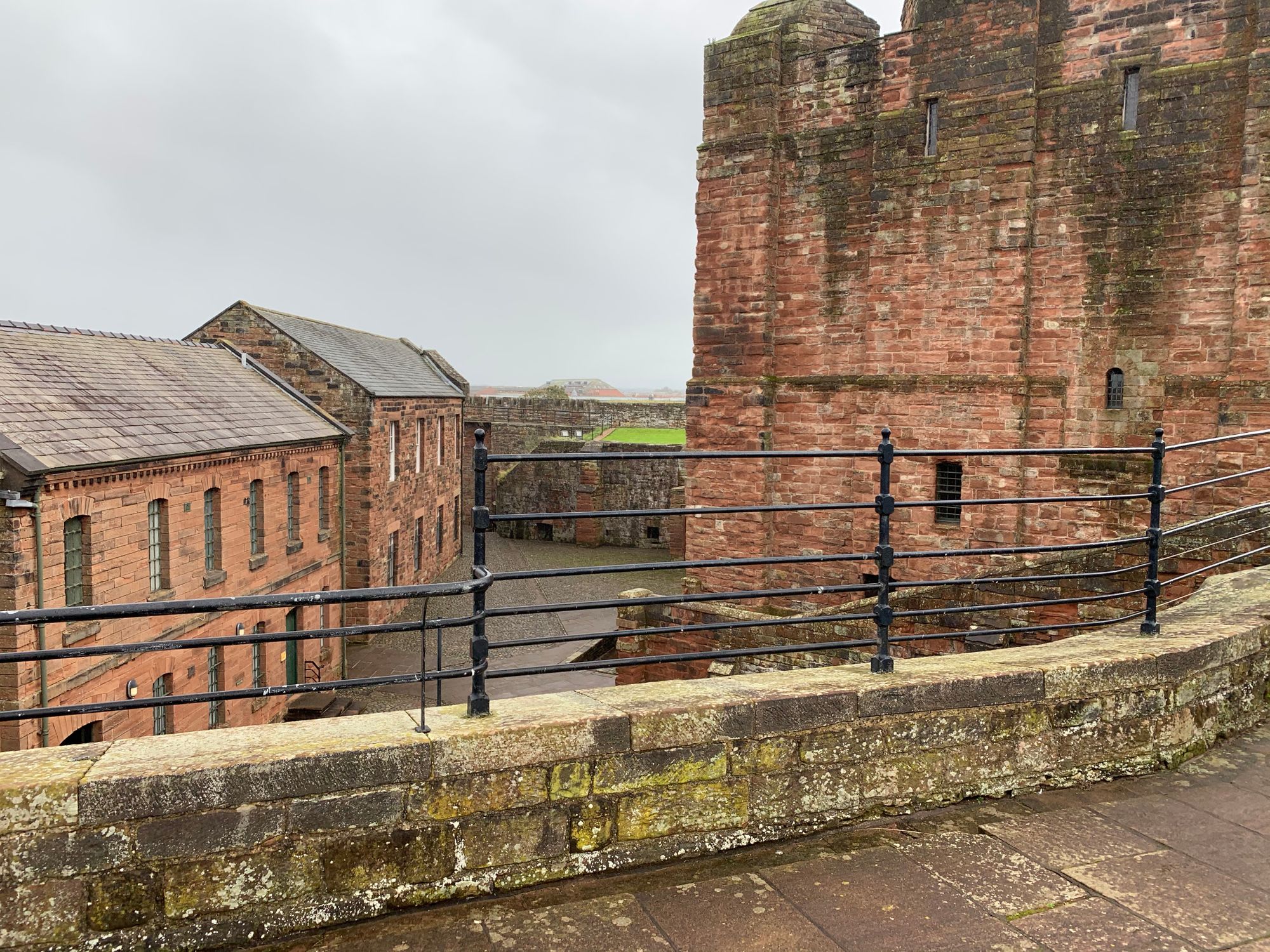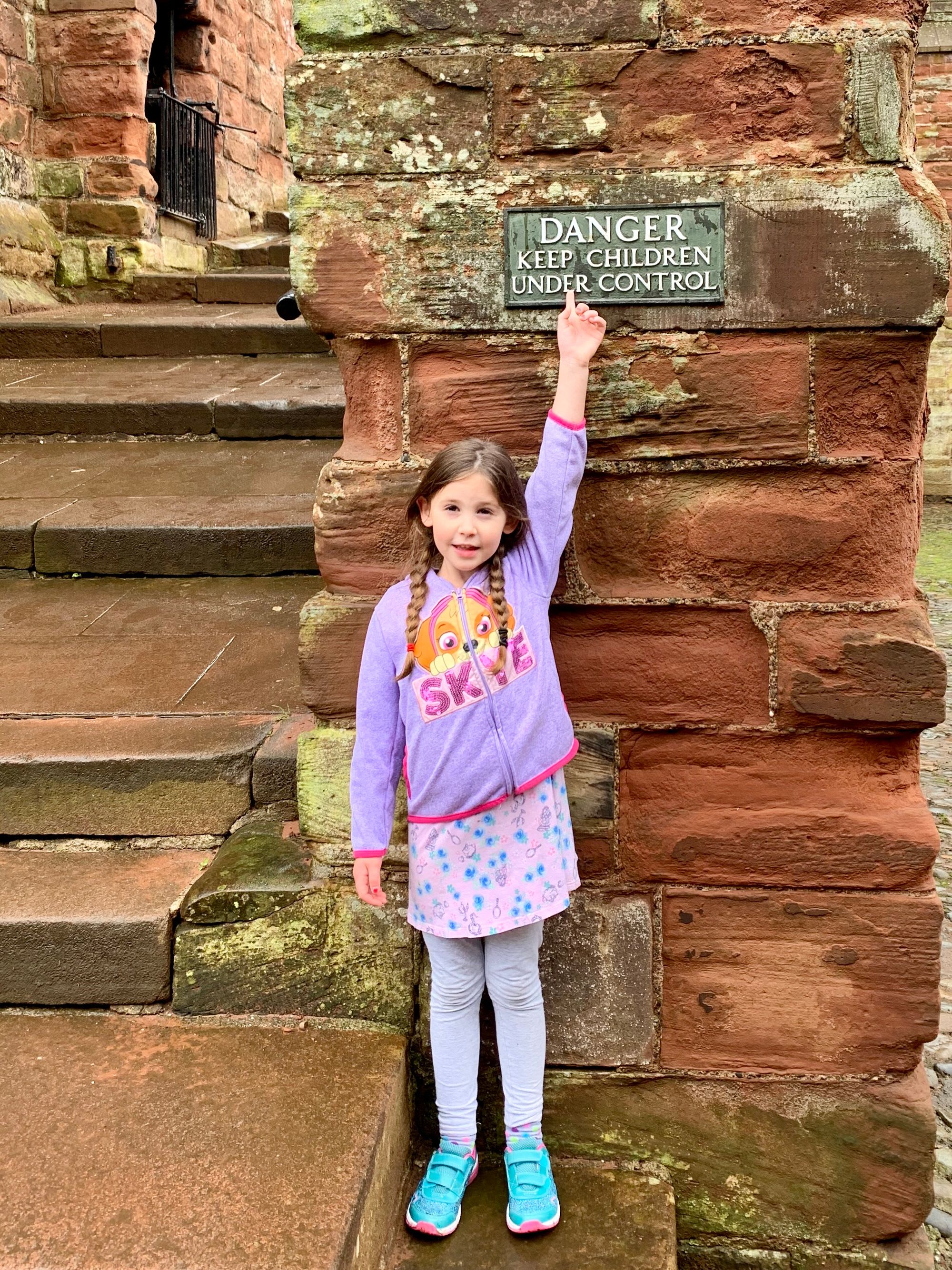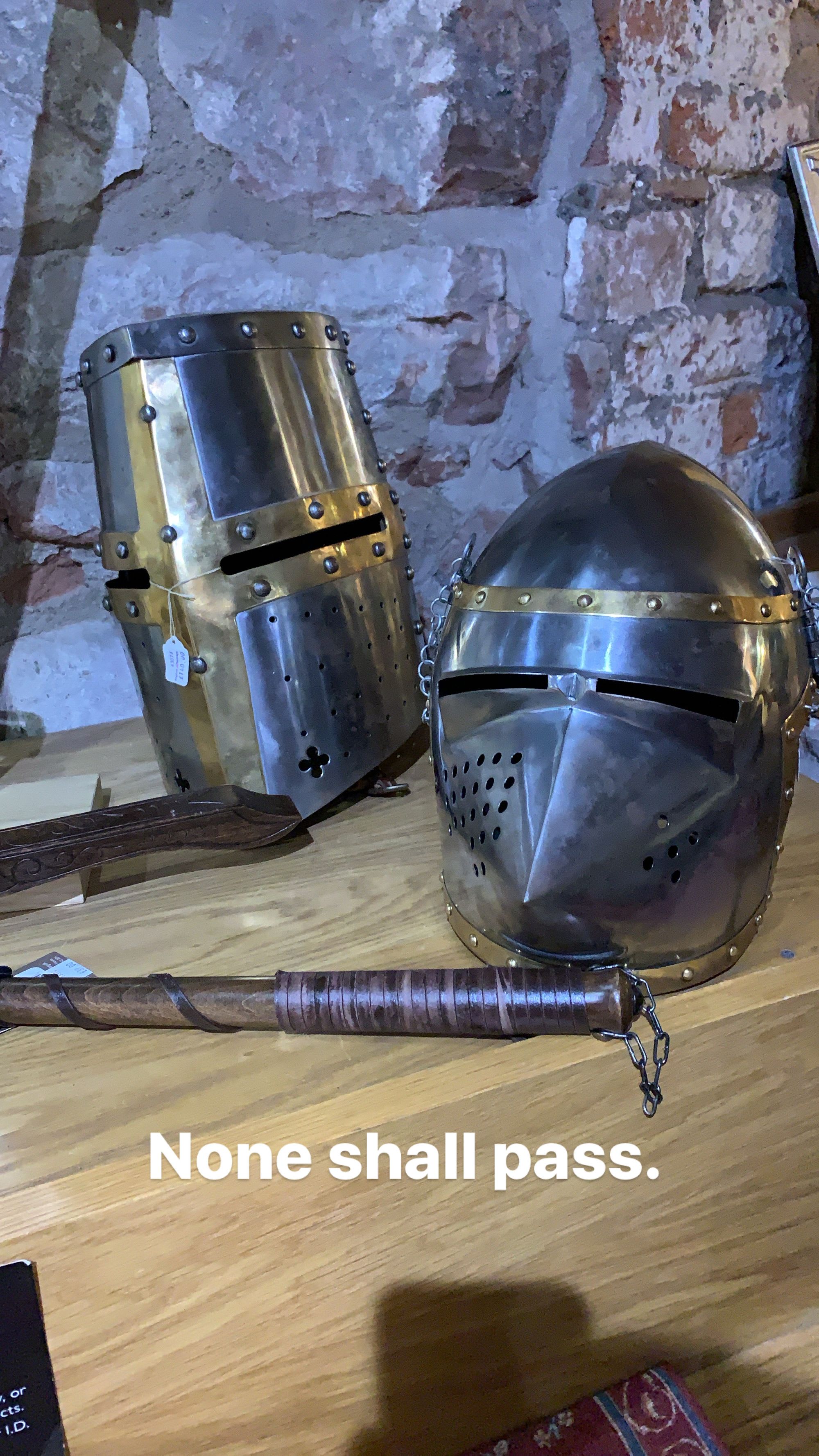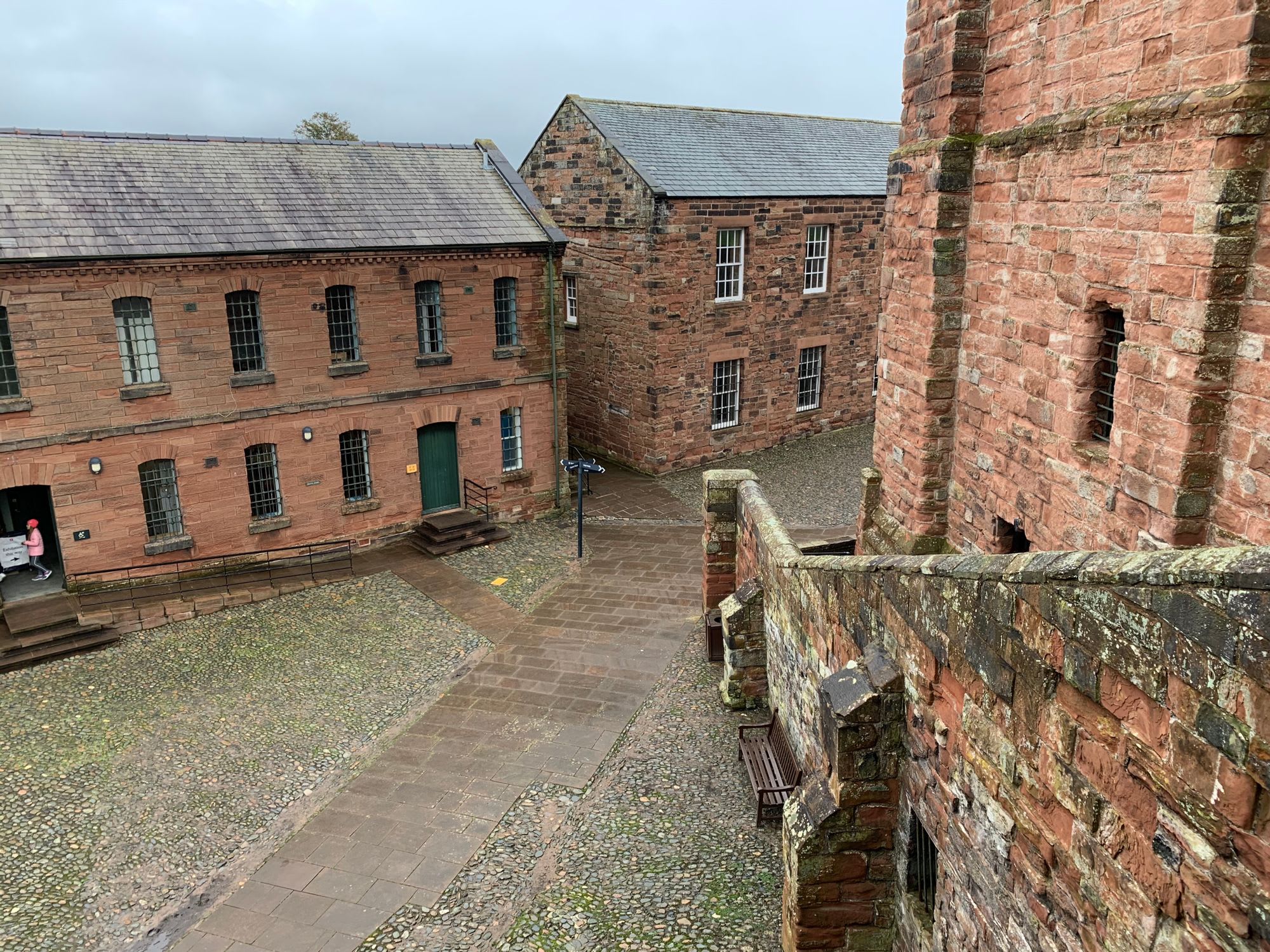 We'd been driving in heavy rain all day during a Yellow Warning. That's the UK's way of identifying heavy rain. It's different from the normal rain.
Just before we entered the Yorkshires the skies cleared. Boy am I glad they did. We stopped along the highway to snap these pictures with my phone. Amazing.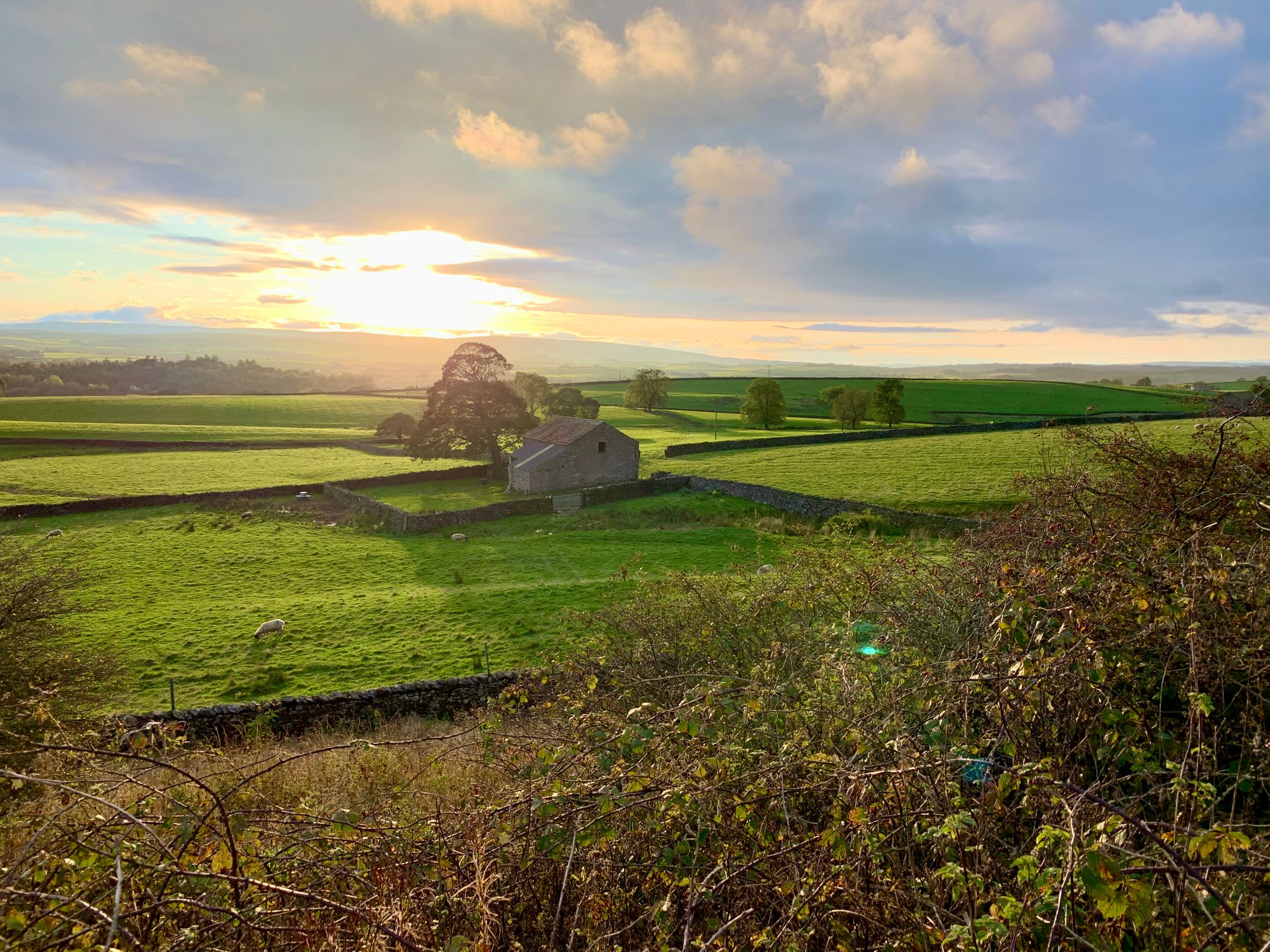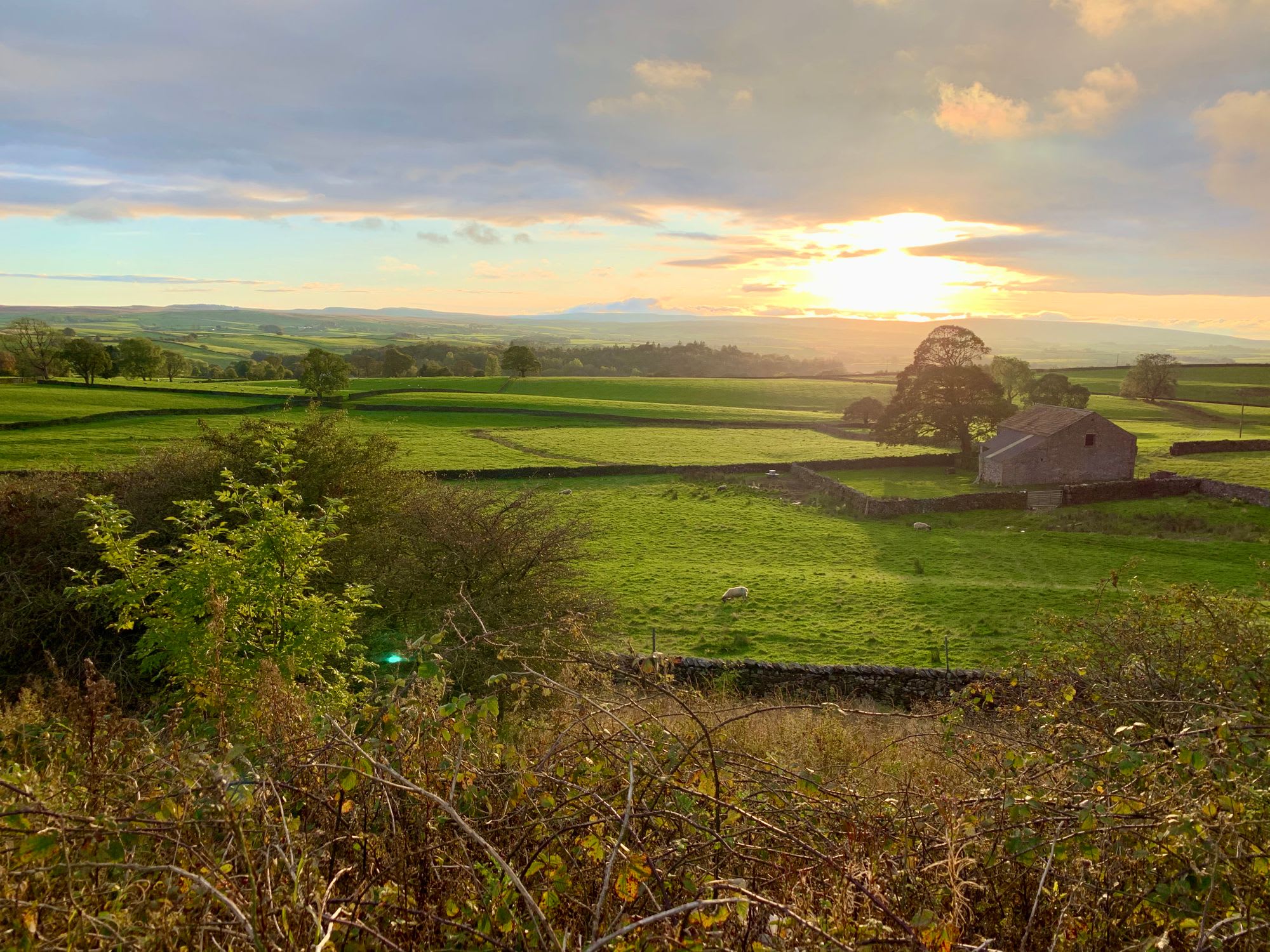 Our Airbnb in Queensbury was a bit off the beaten path. It did have this view and blazing fast fiber internet though.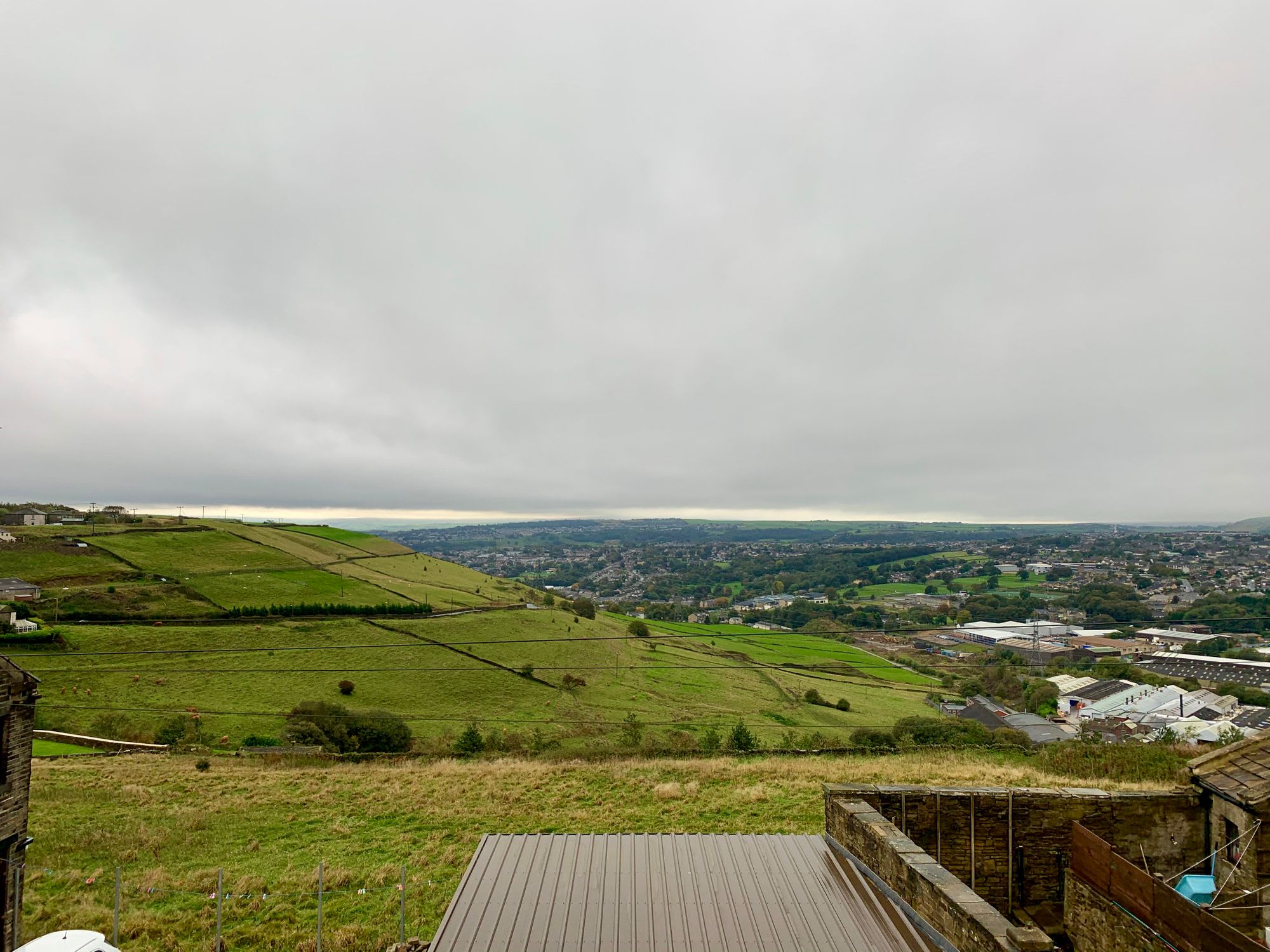 Monday
A grocery run, school, and work.
Tuesday
Beatlemania! We drove over to Liverpool to see Penny Lane and all things Beatles.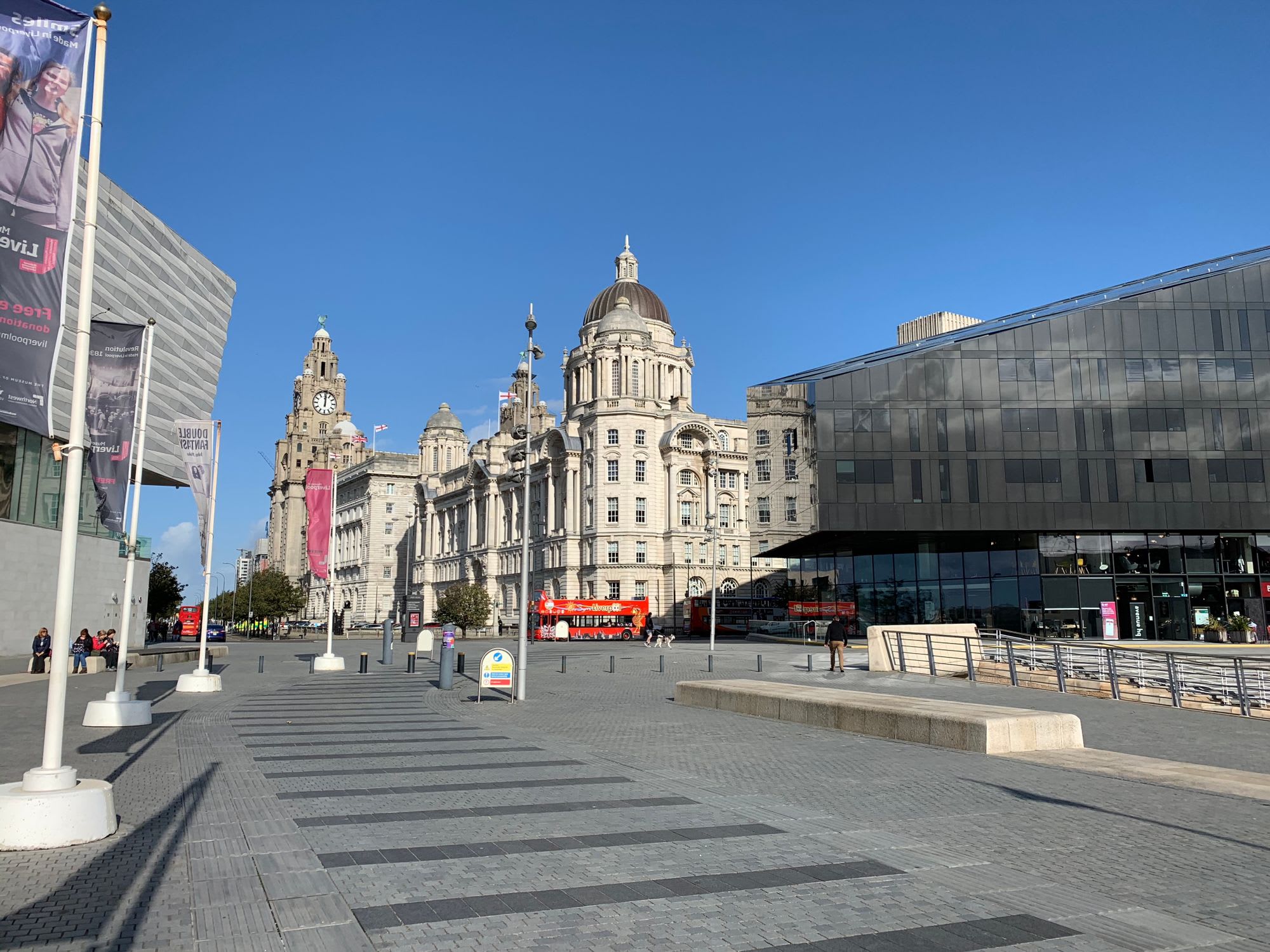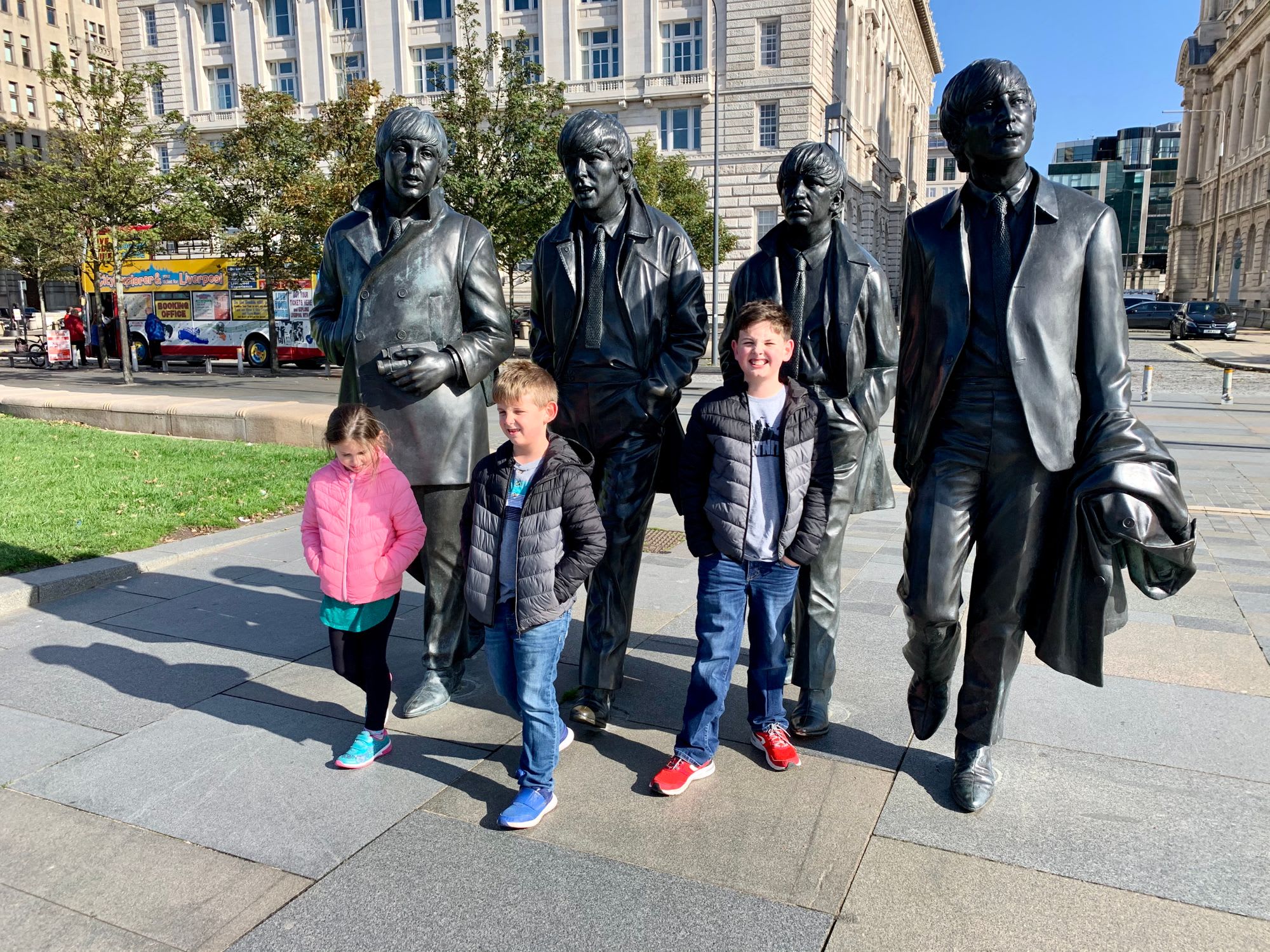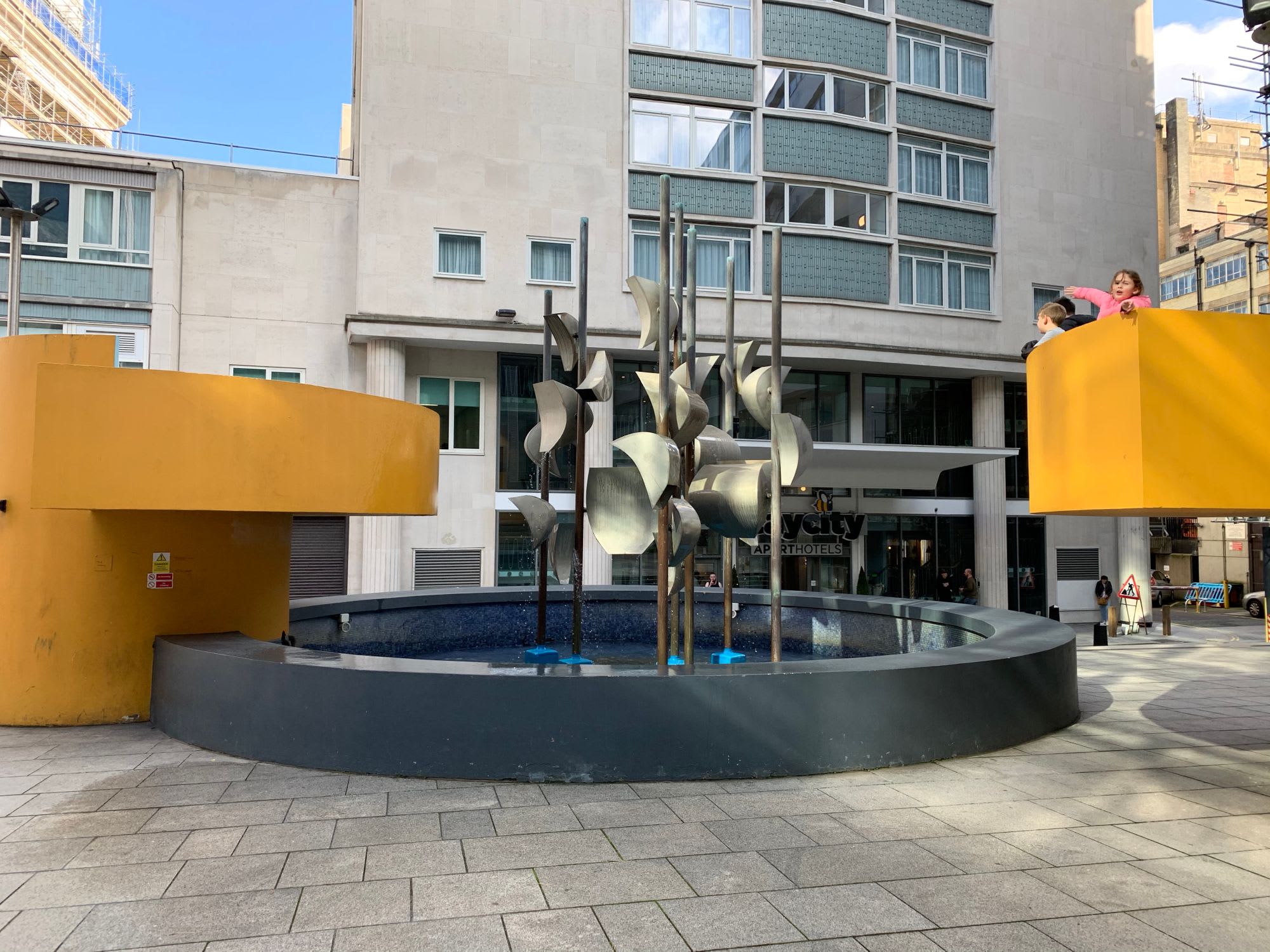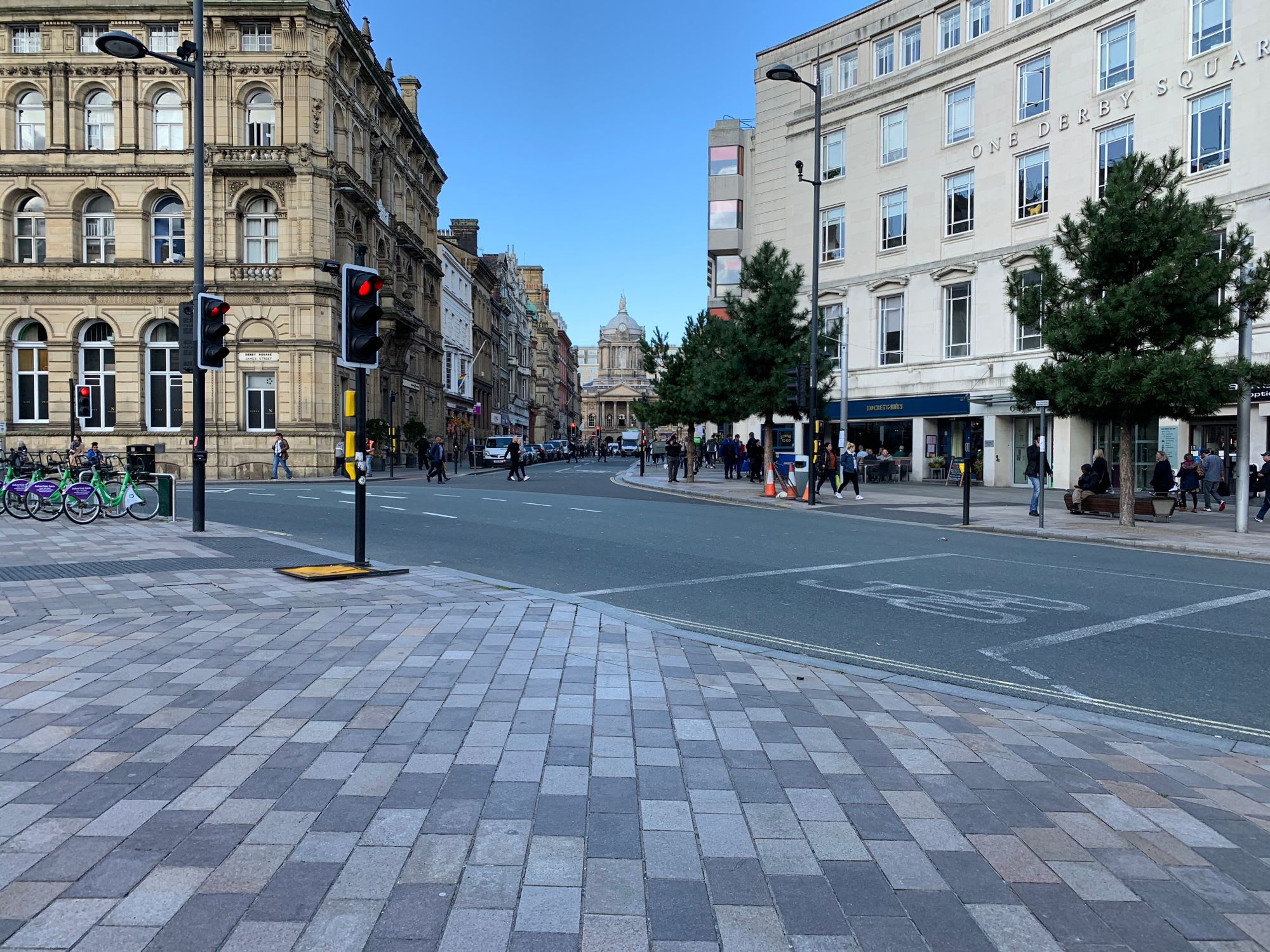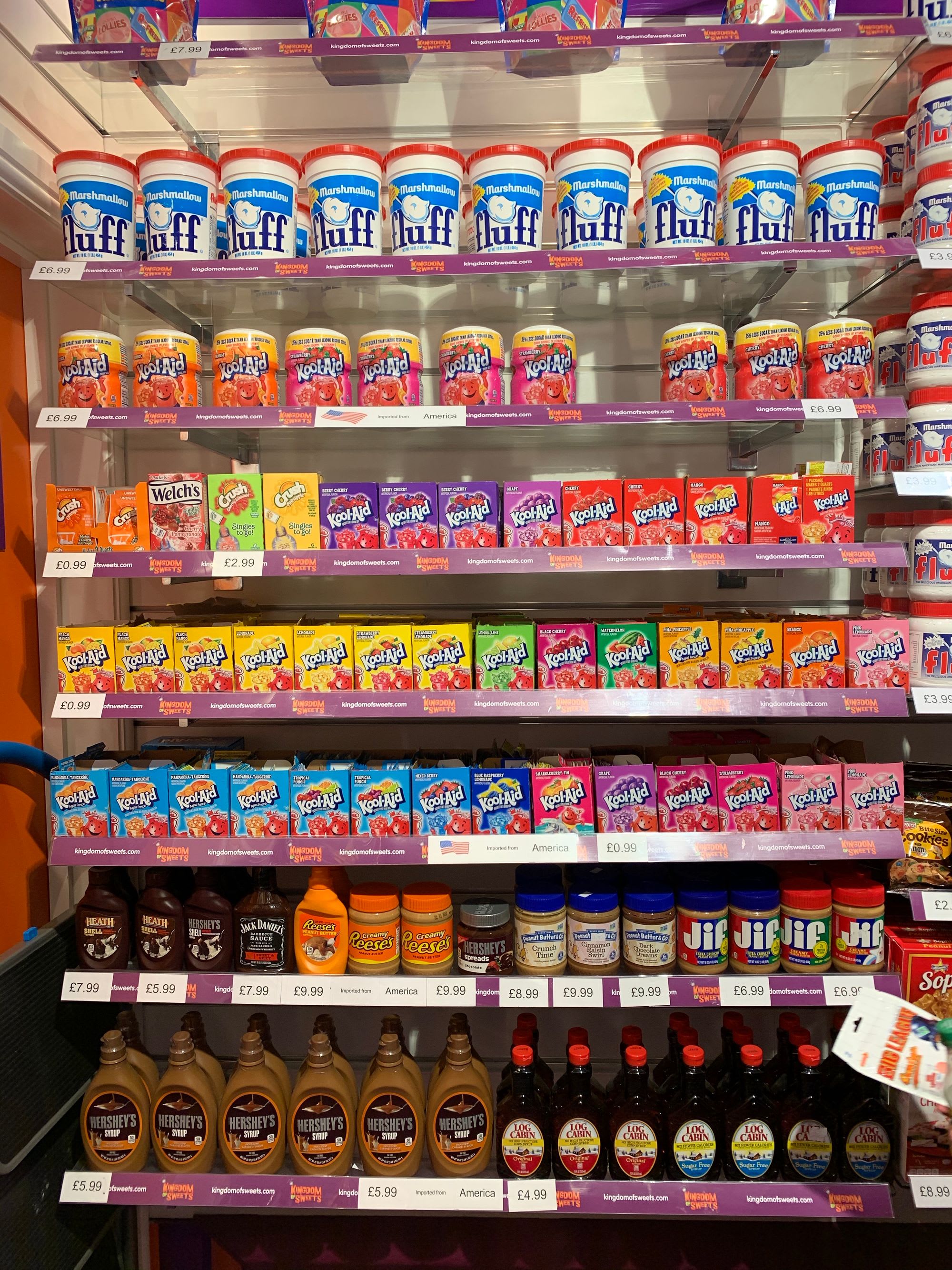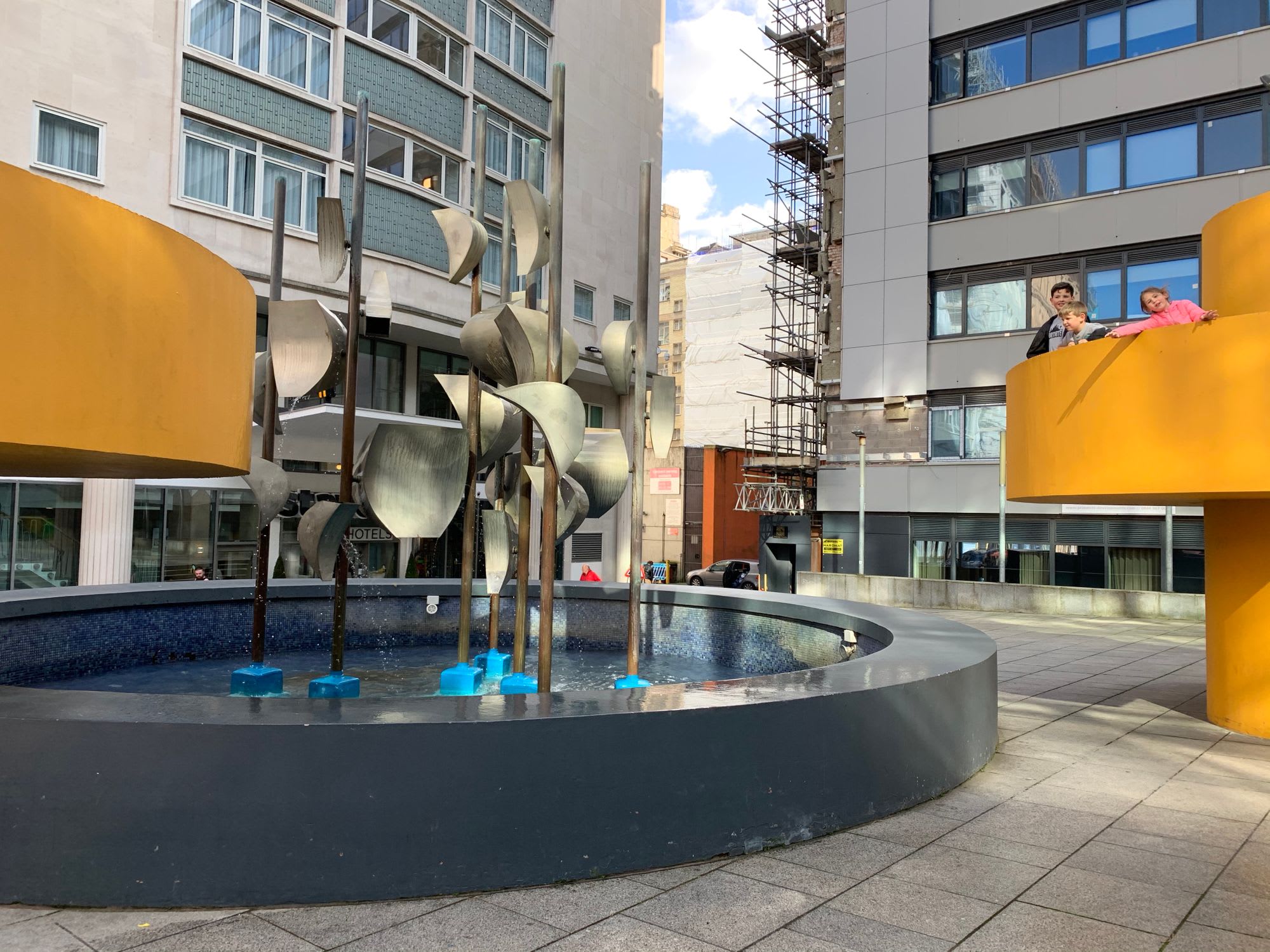 On the way back we stopped in Manchester to see John Rylands Library.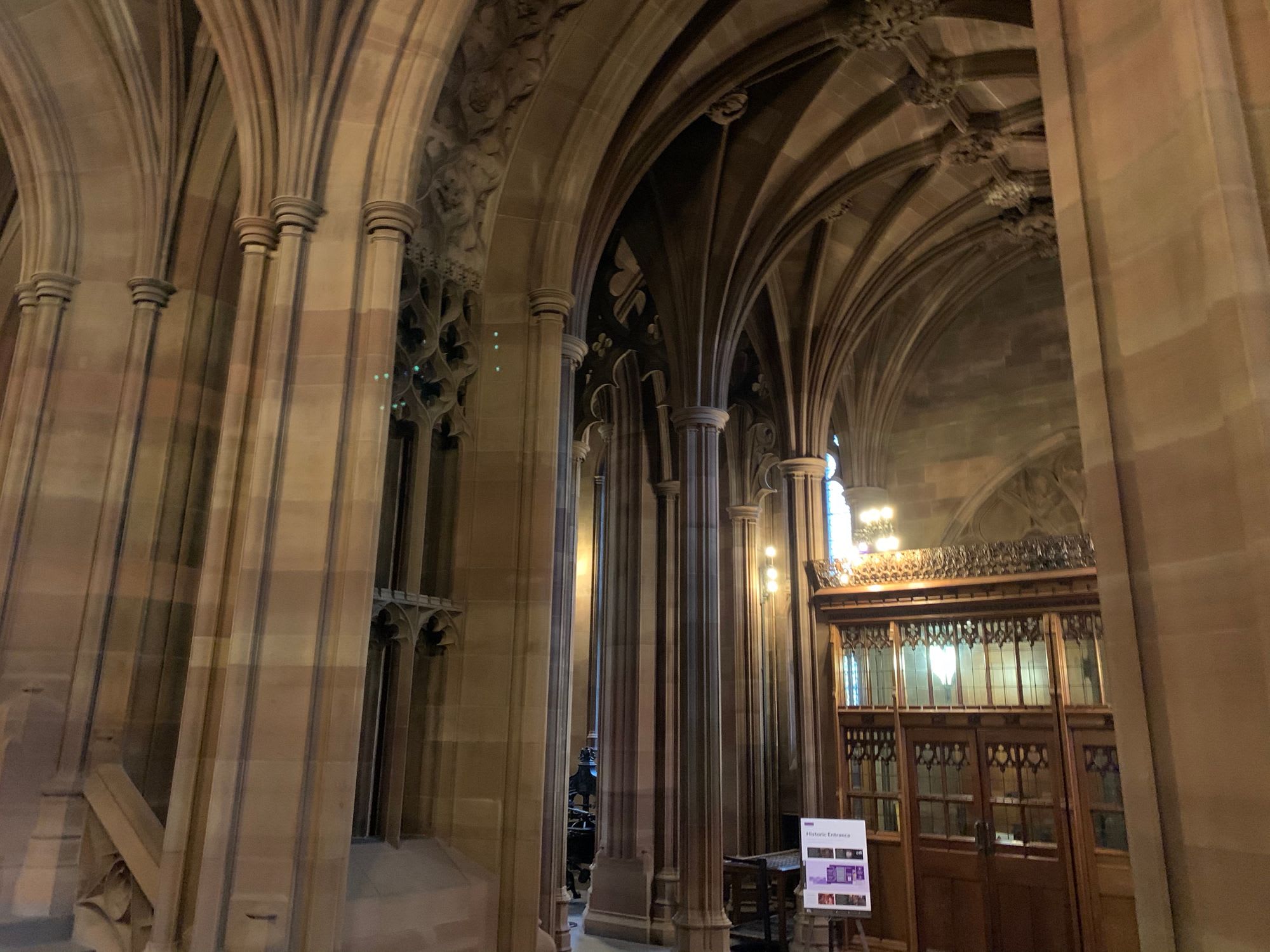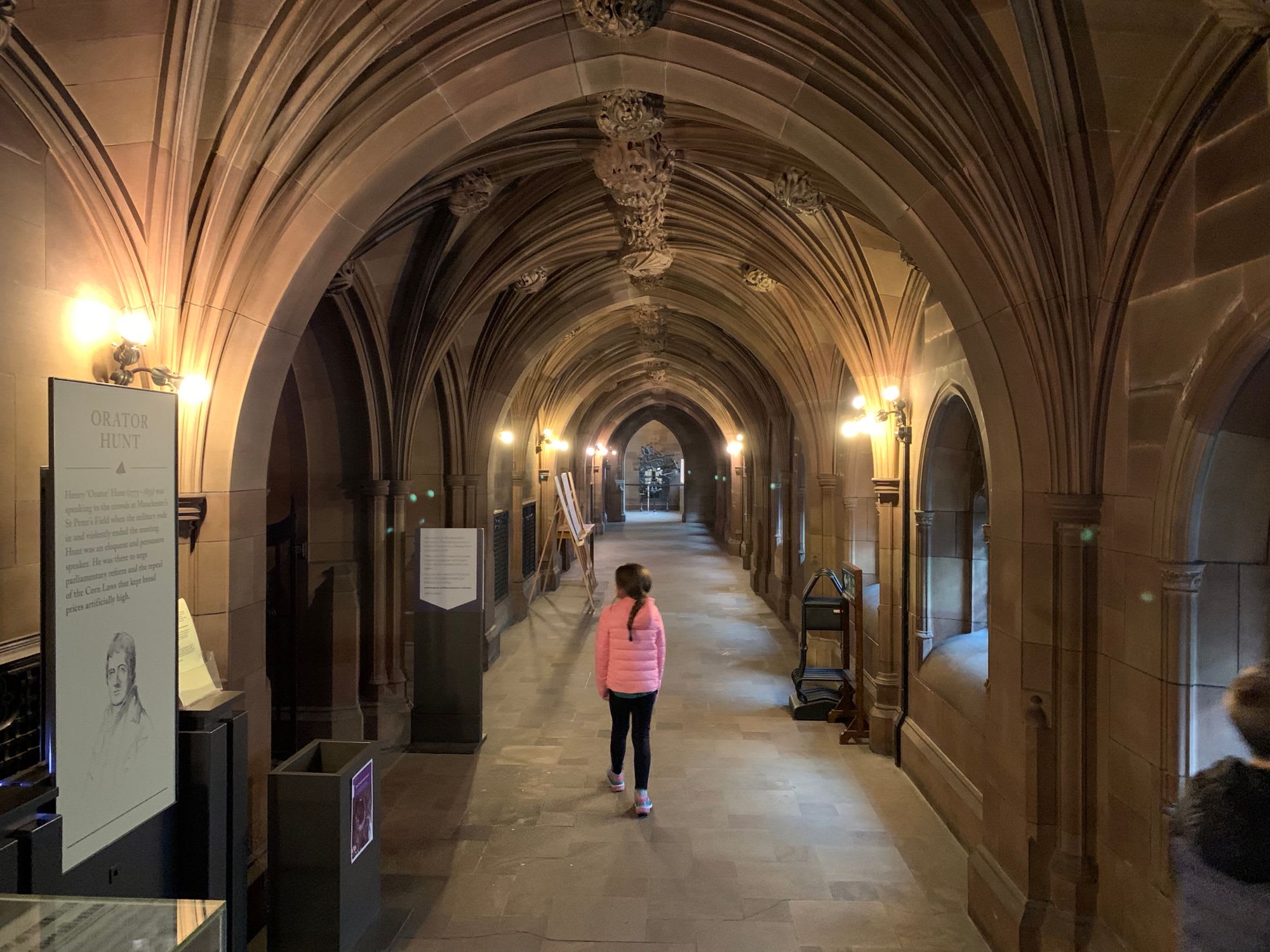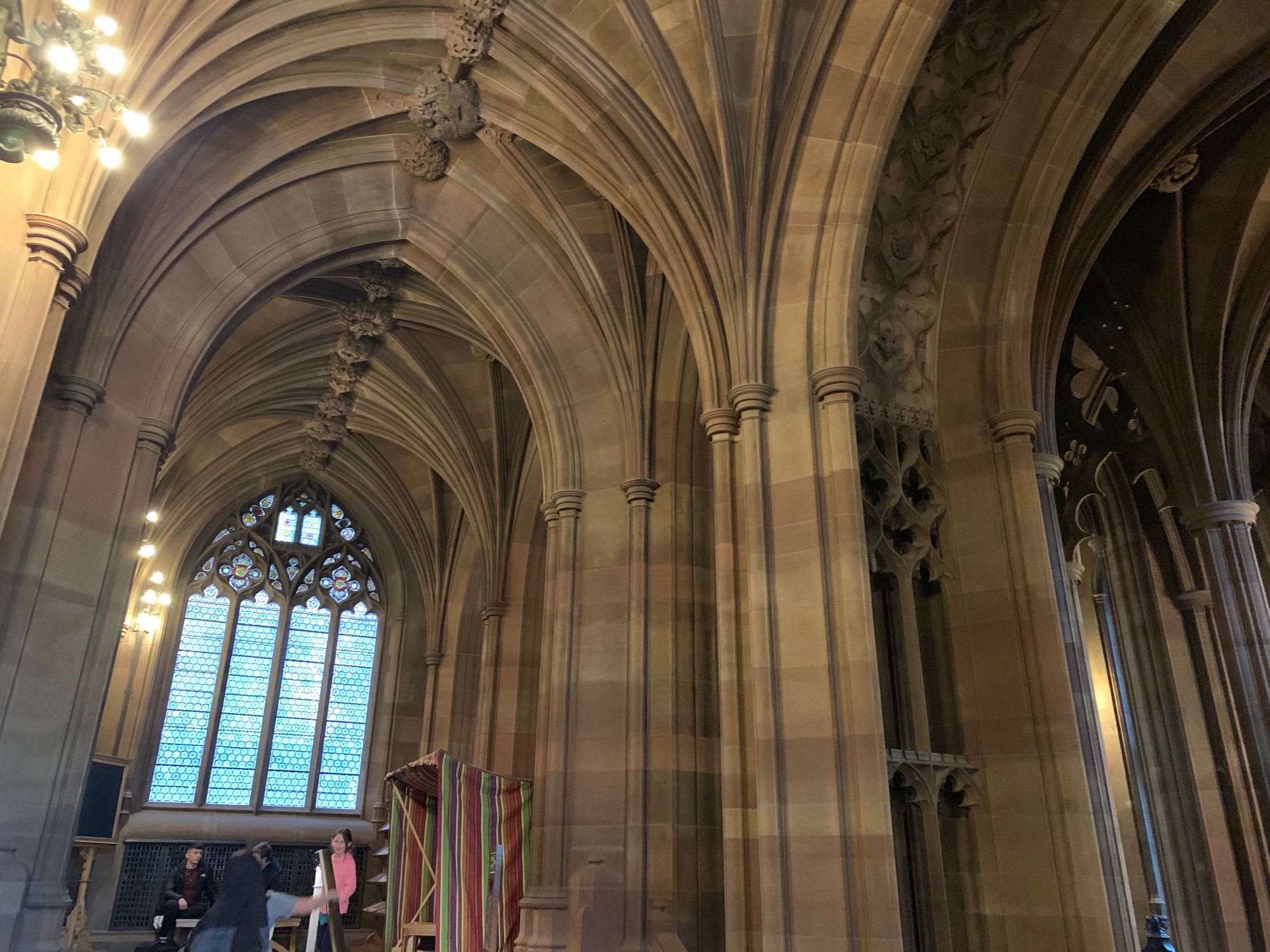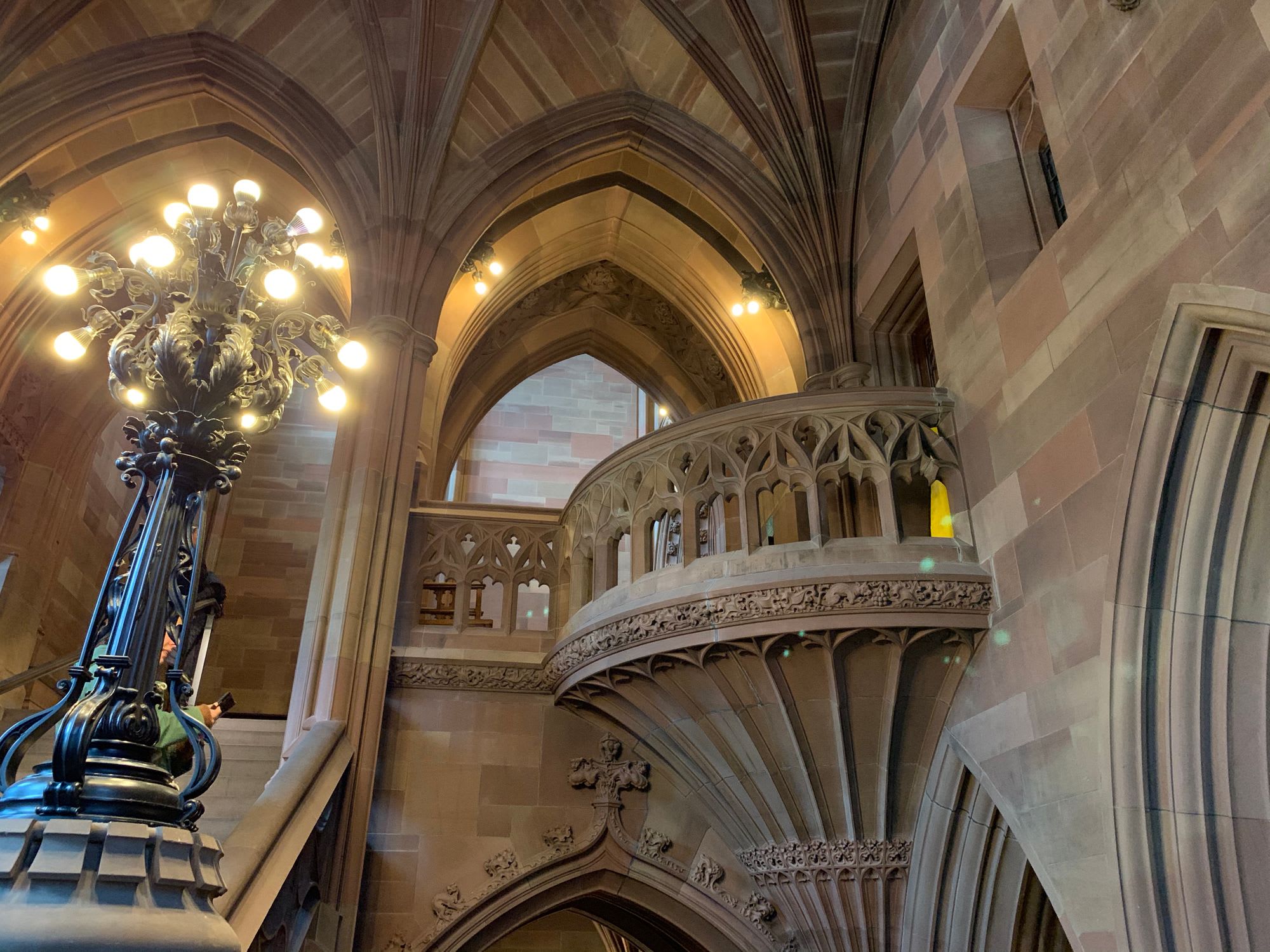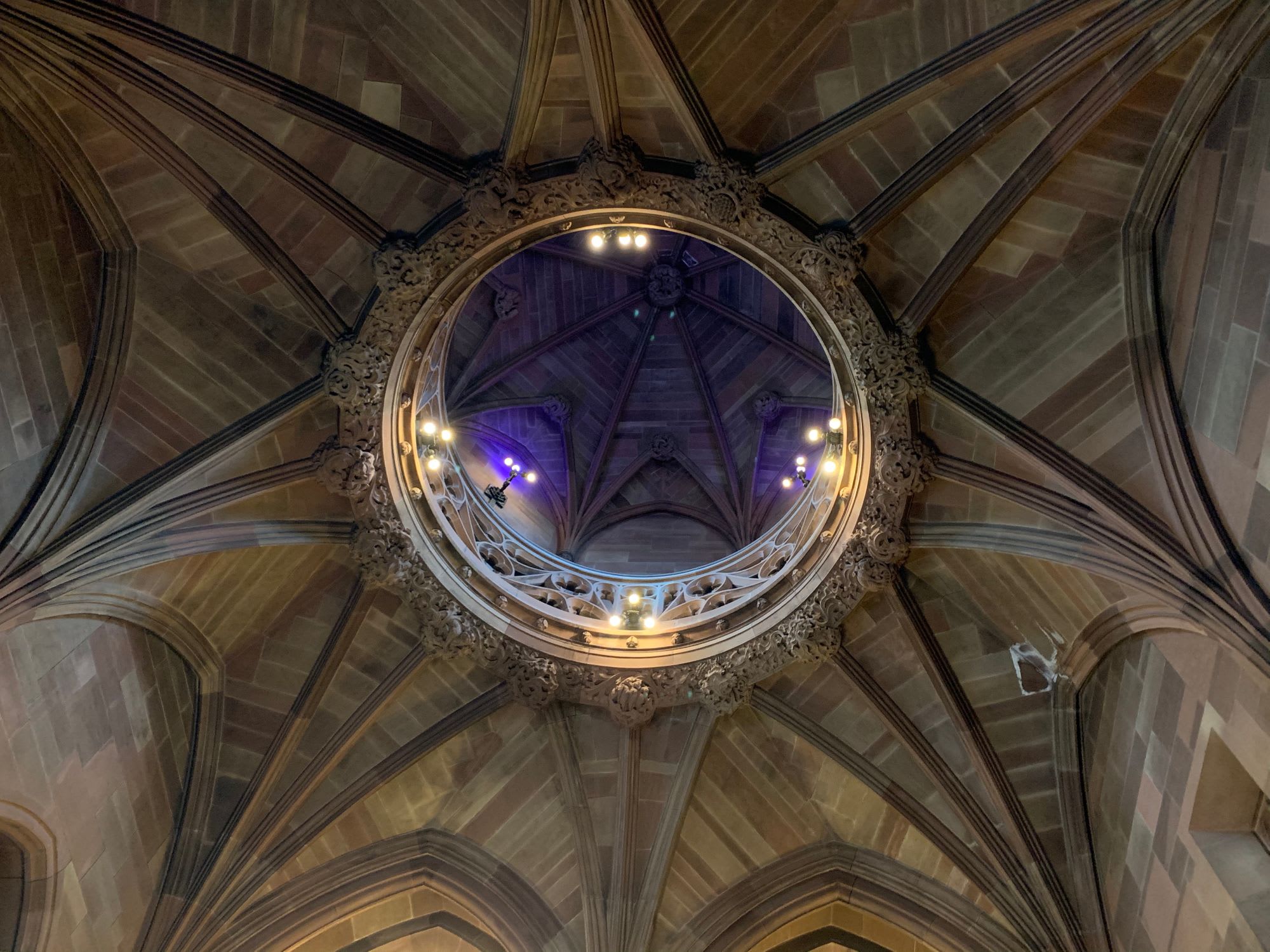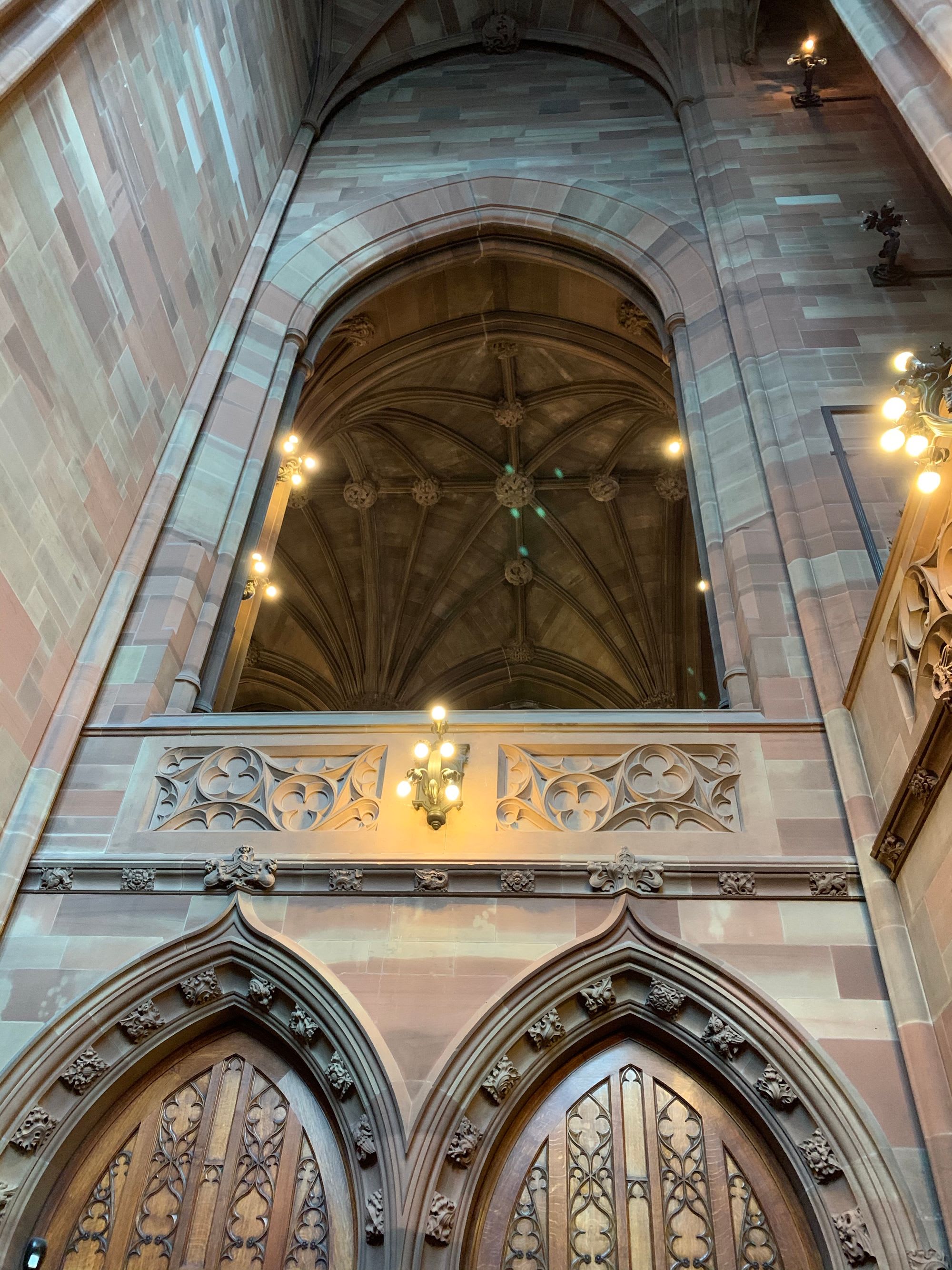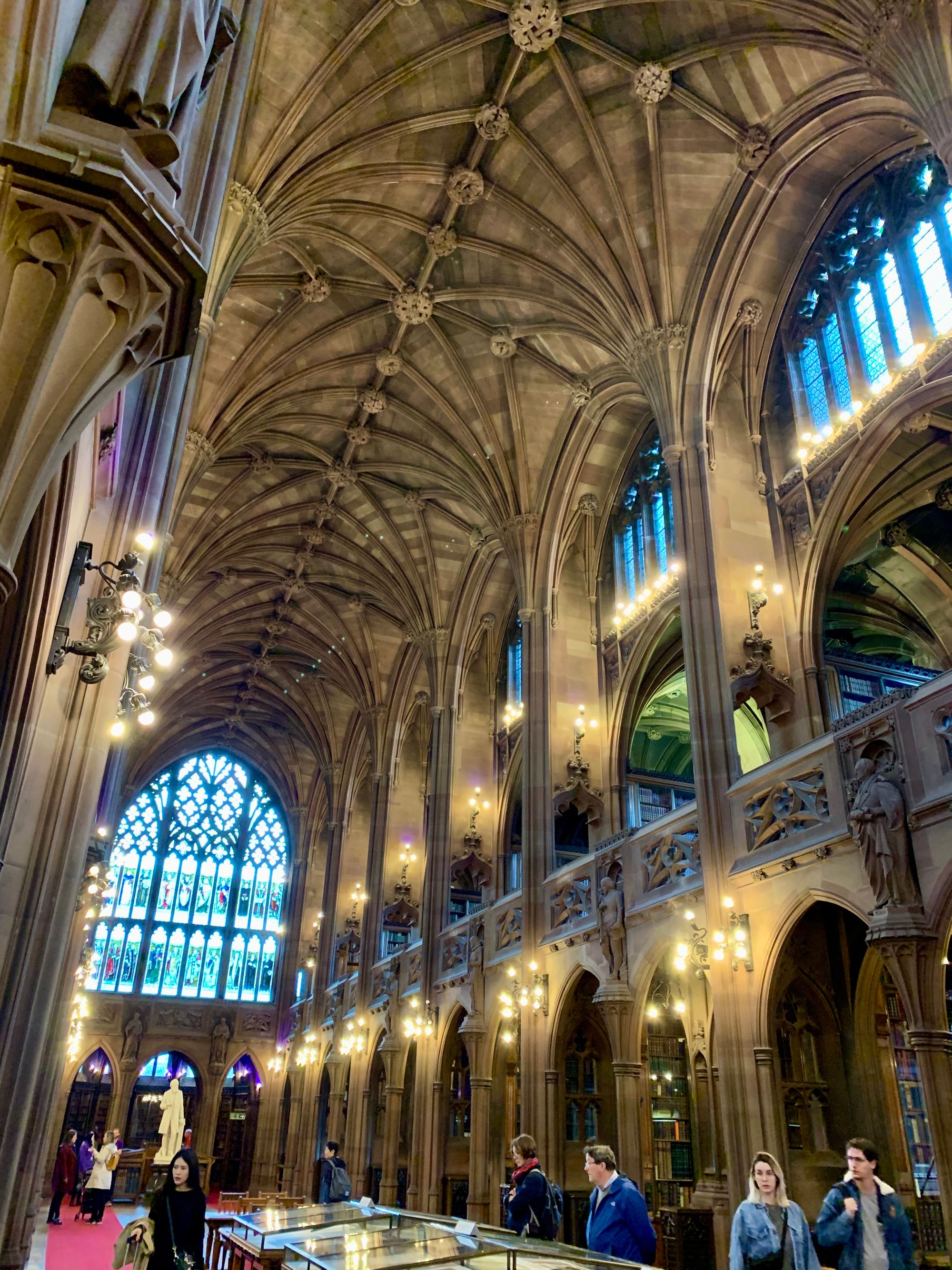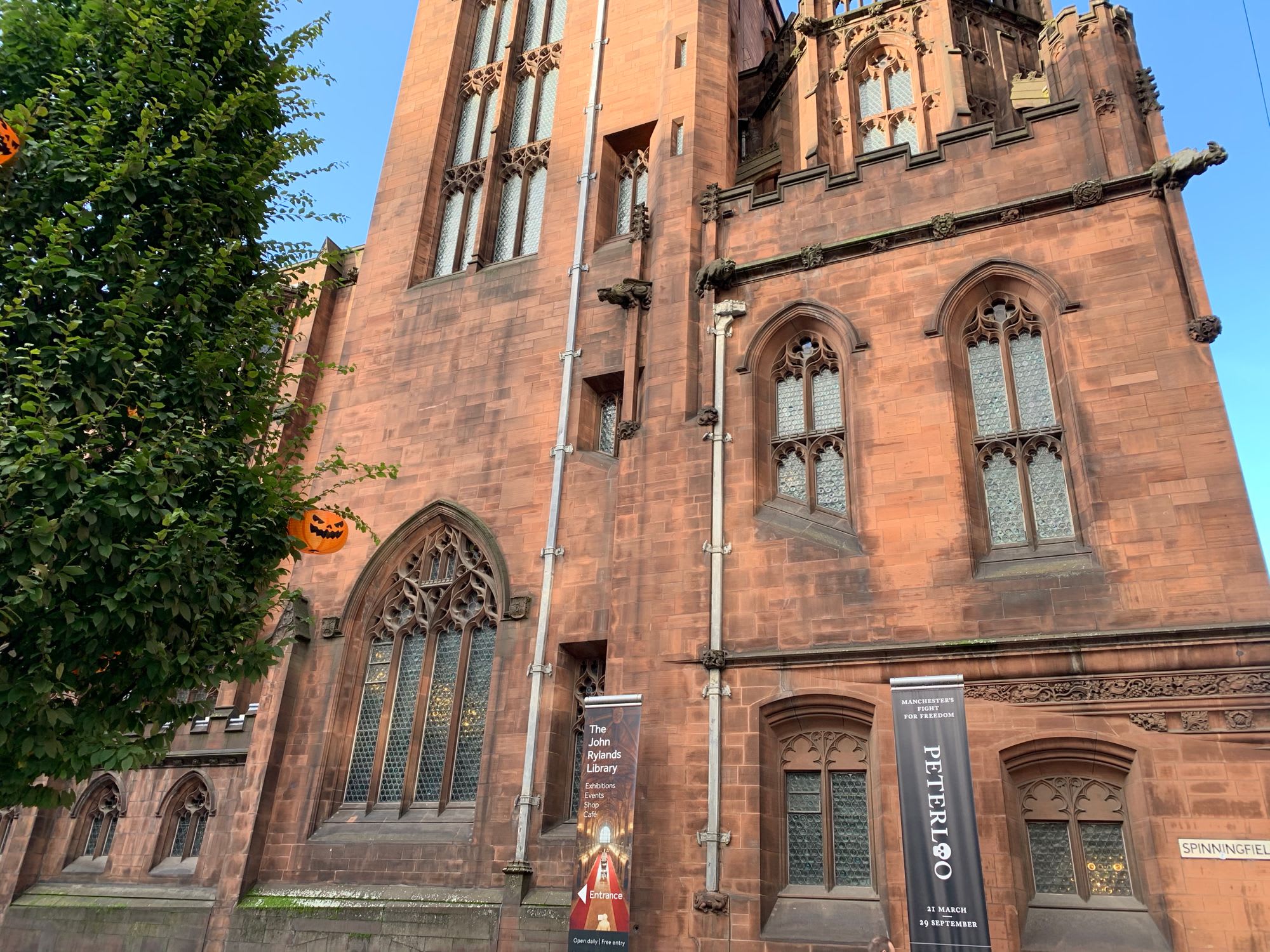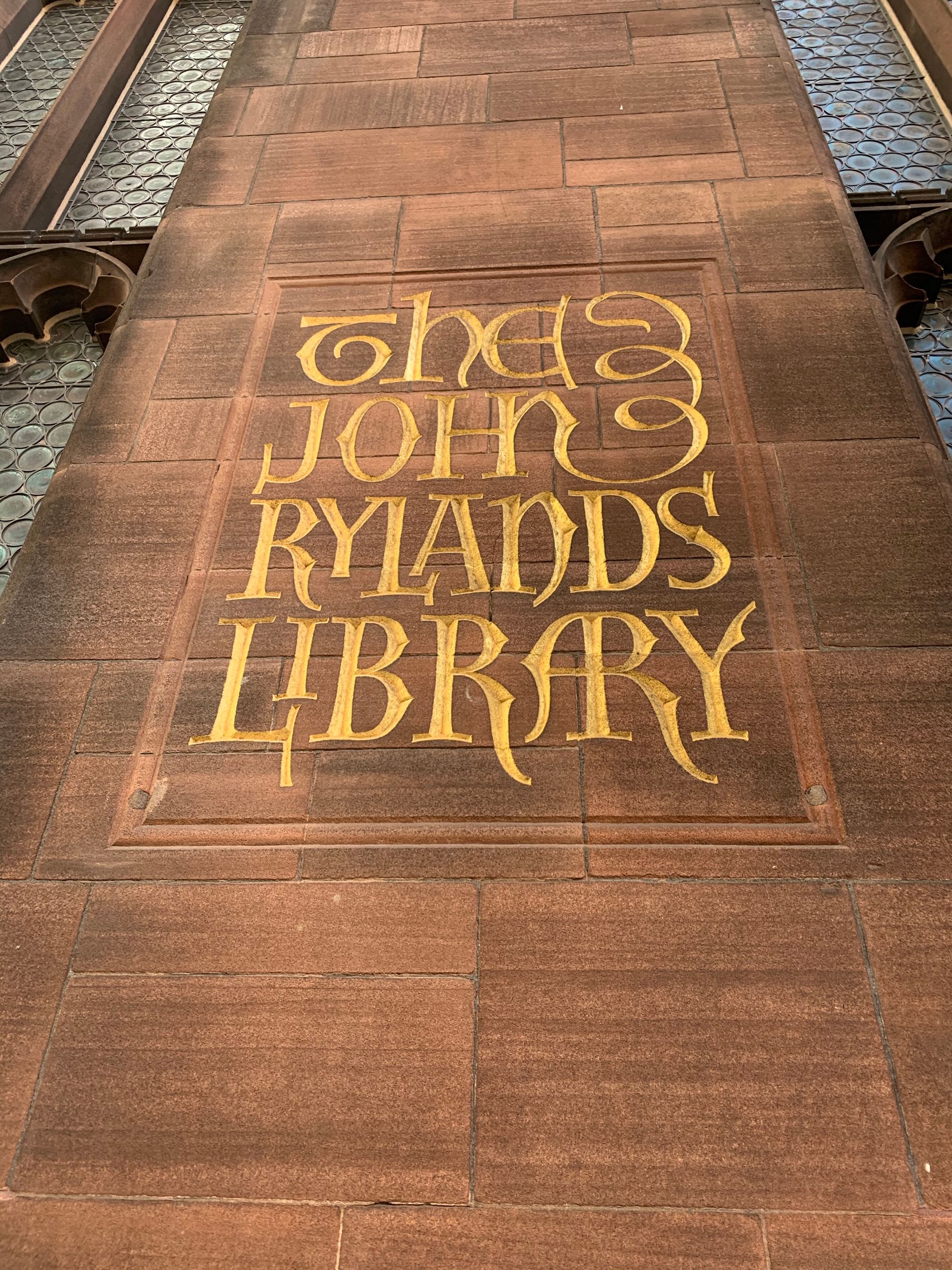 Wednesday
Heading South to Henley-on-Thames. If we had known what we were in for we would have stayed there longer. Henley is a lovely little town with lots of pubs, parks, and transit.
First a stop in Oxford to see the colleges and the town.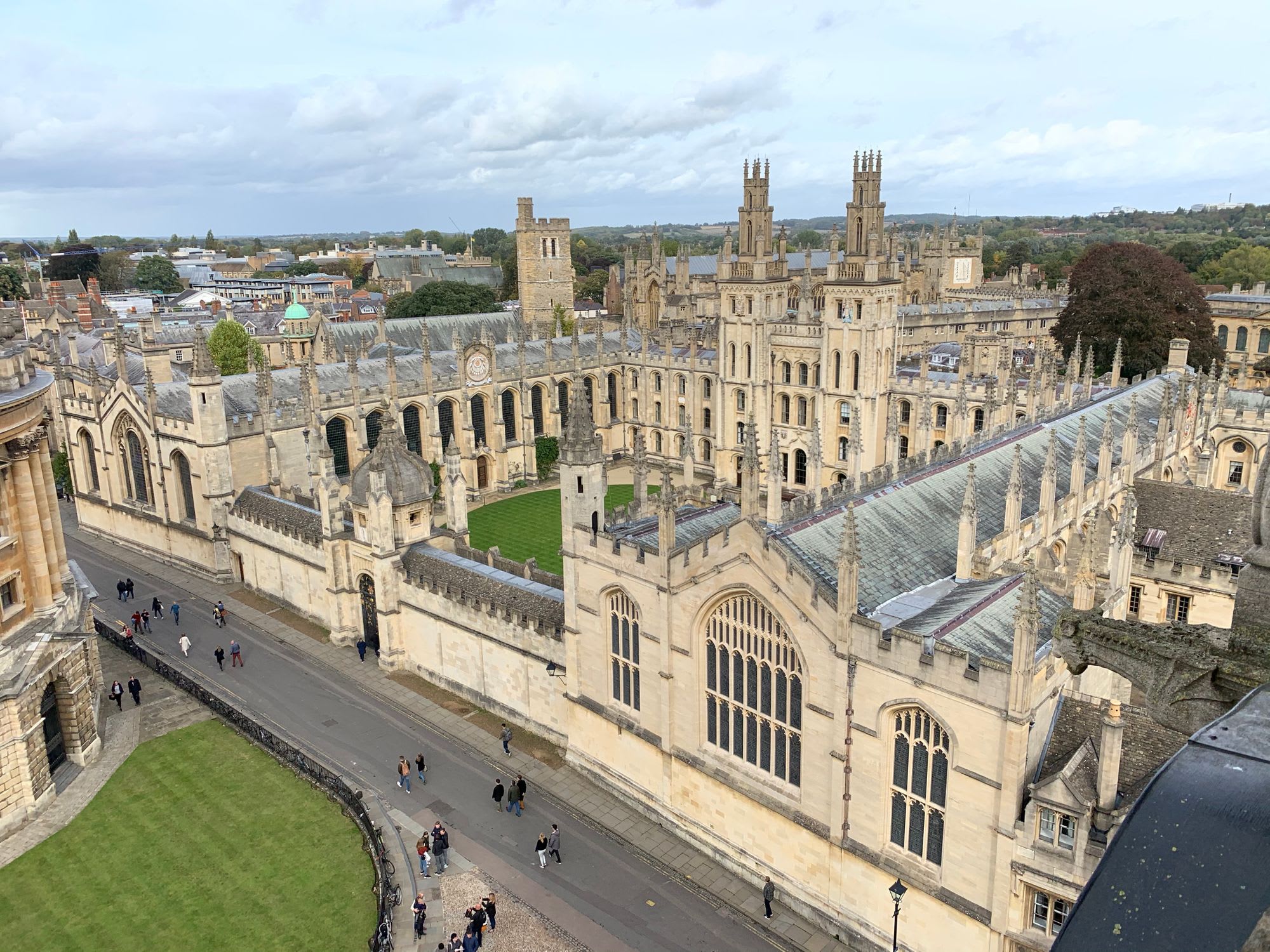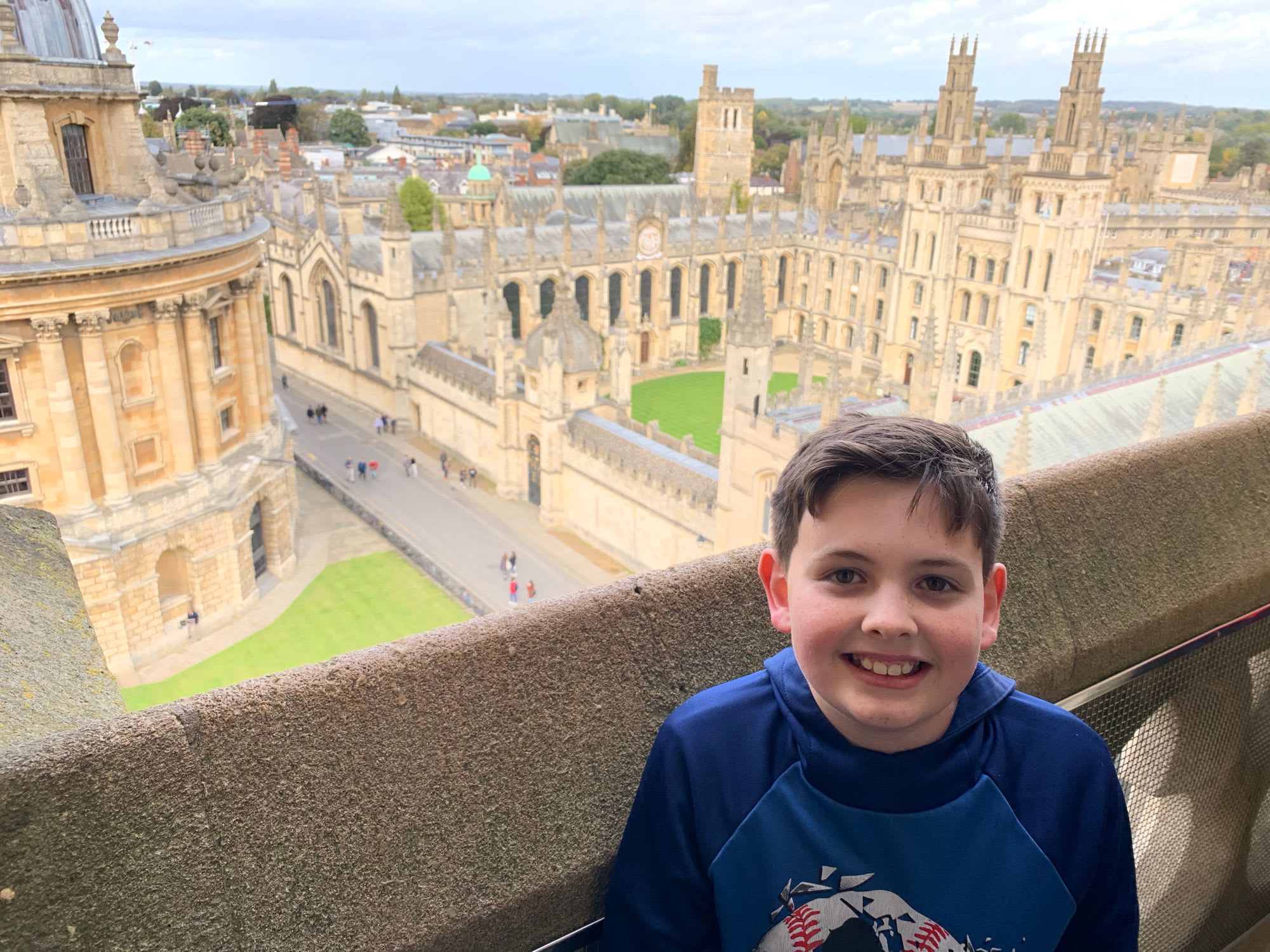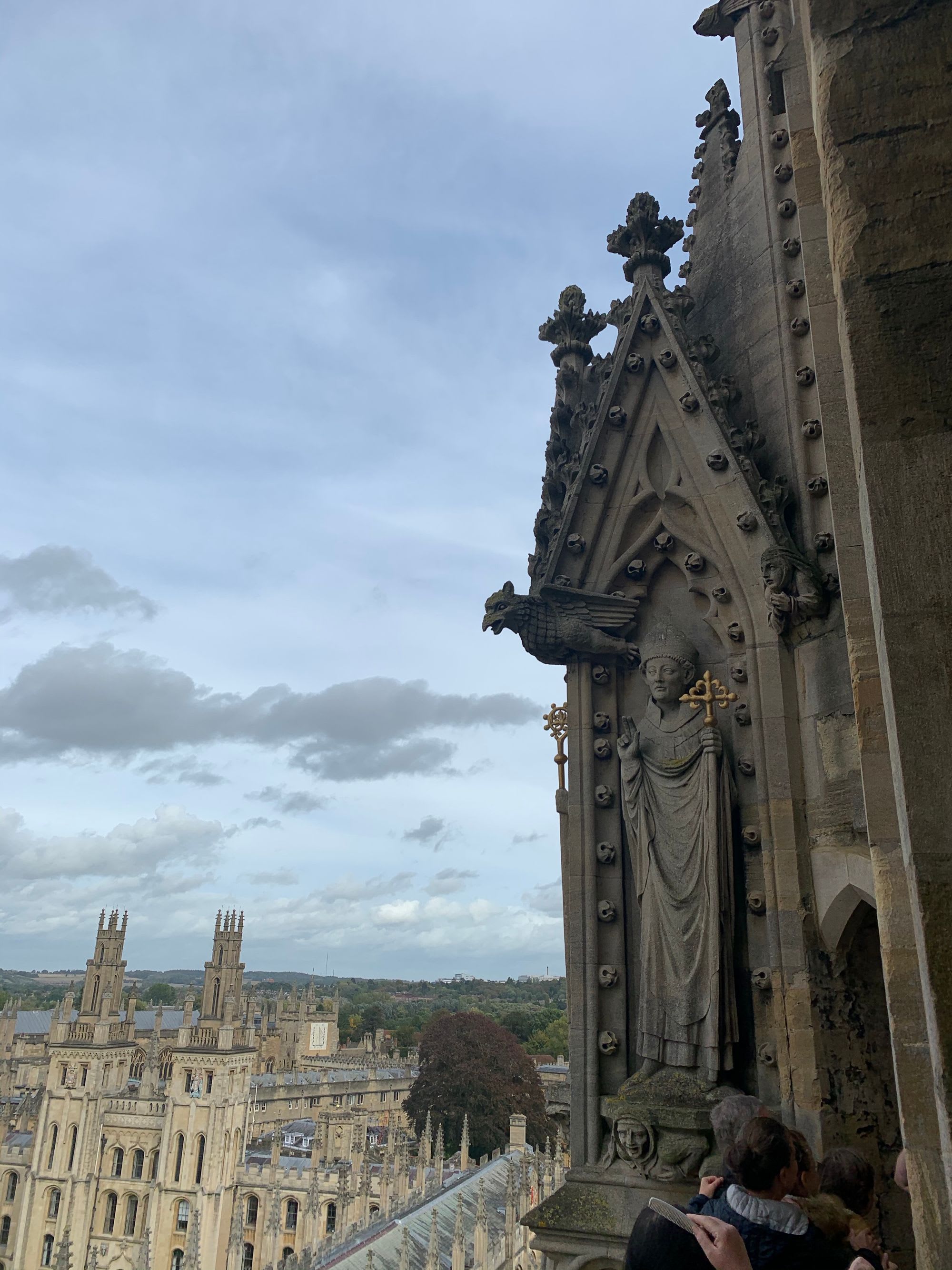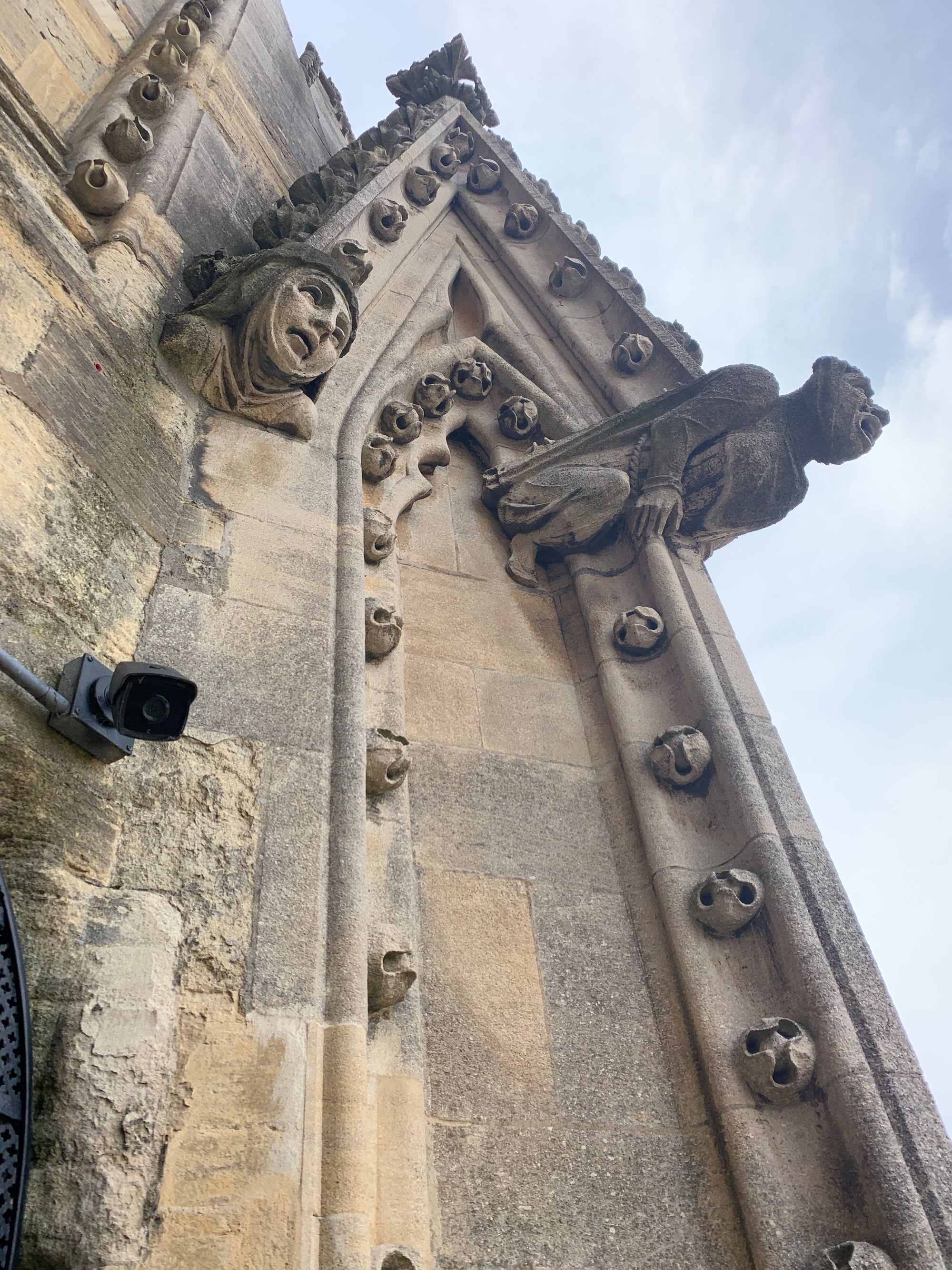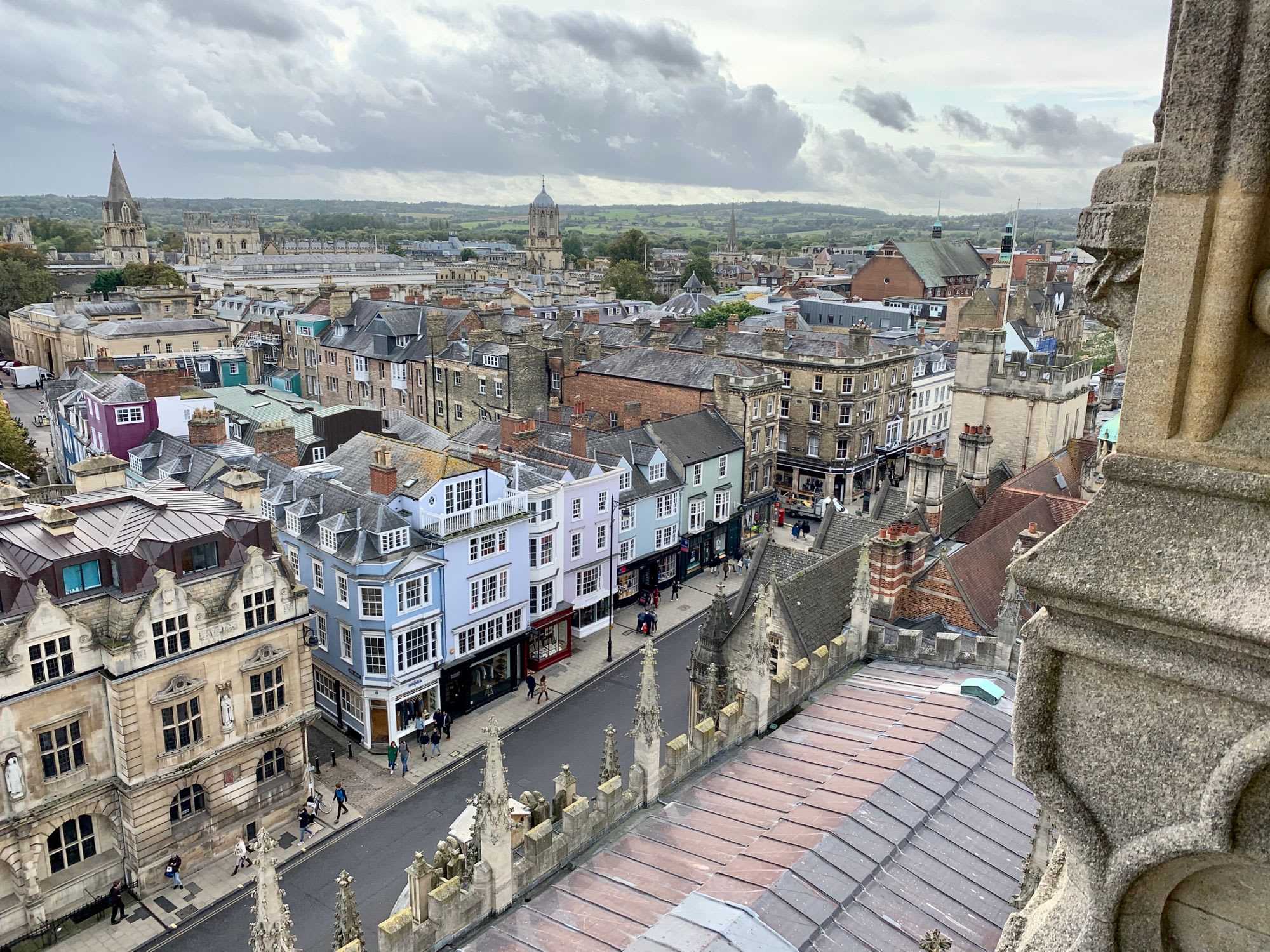 Thursday
I took a little walk around Henley to explore. There's a dam and lock and a walking path where the tow path used to be.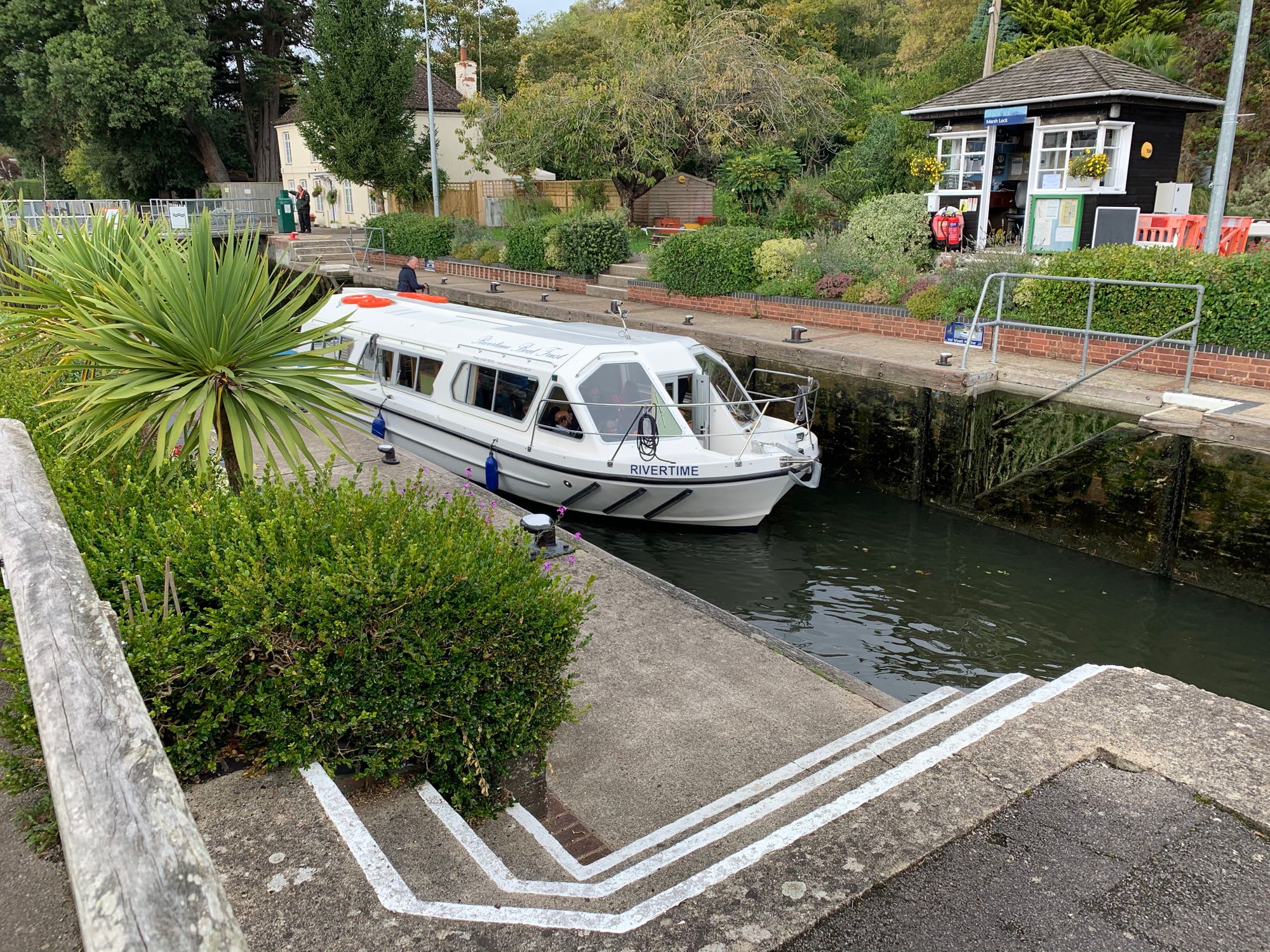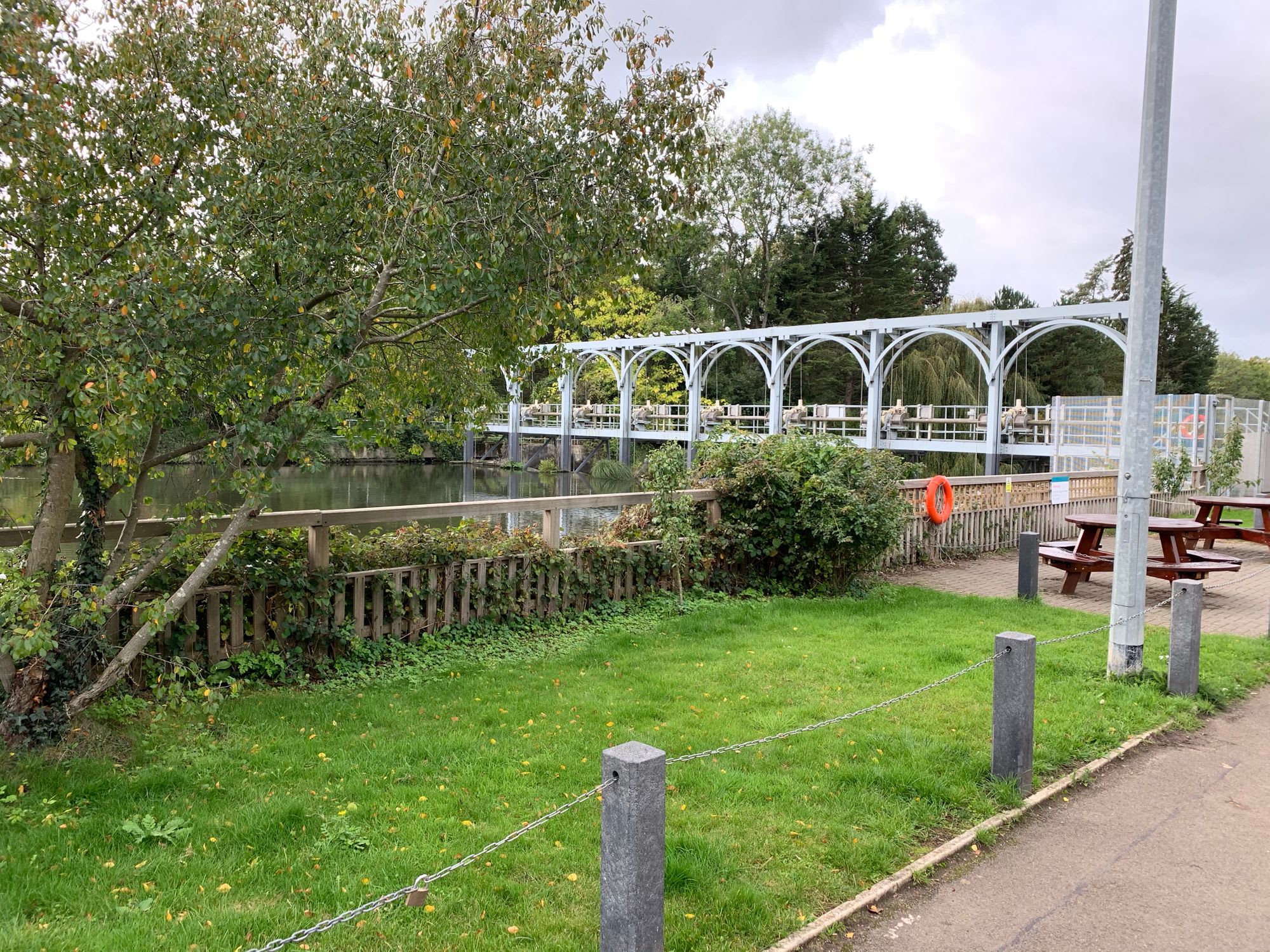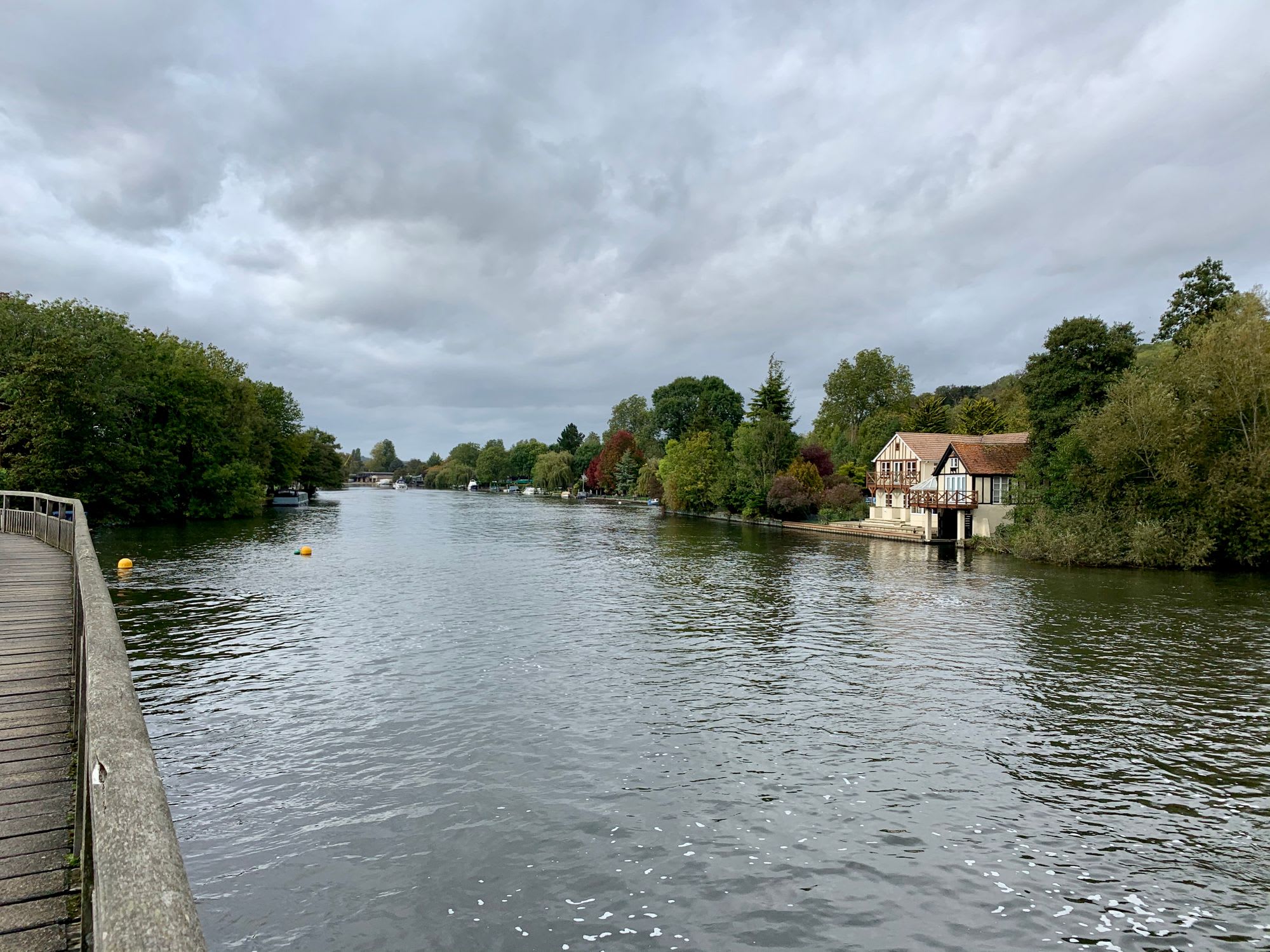 Friday
School and work. We had dinner at a local pub.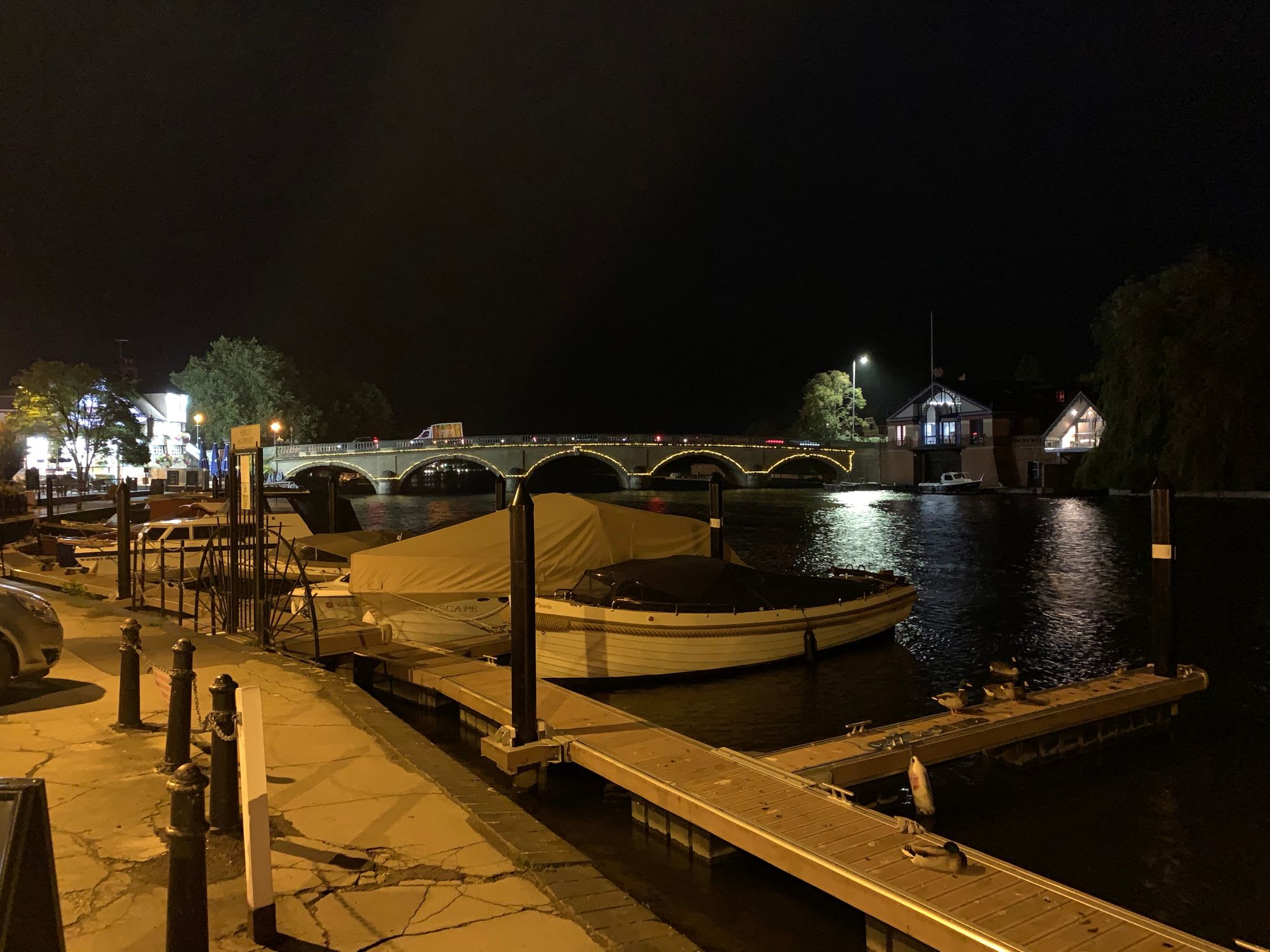 Katharine, Ady, and I also went to explore England's wild Costcos.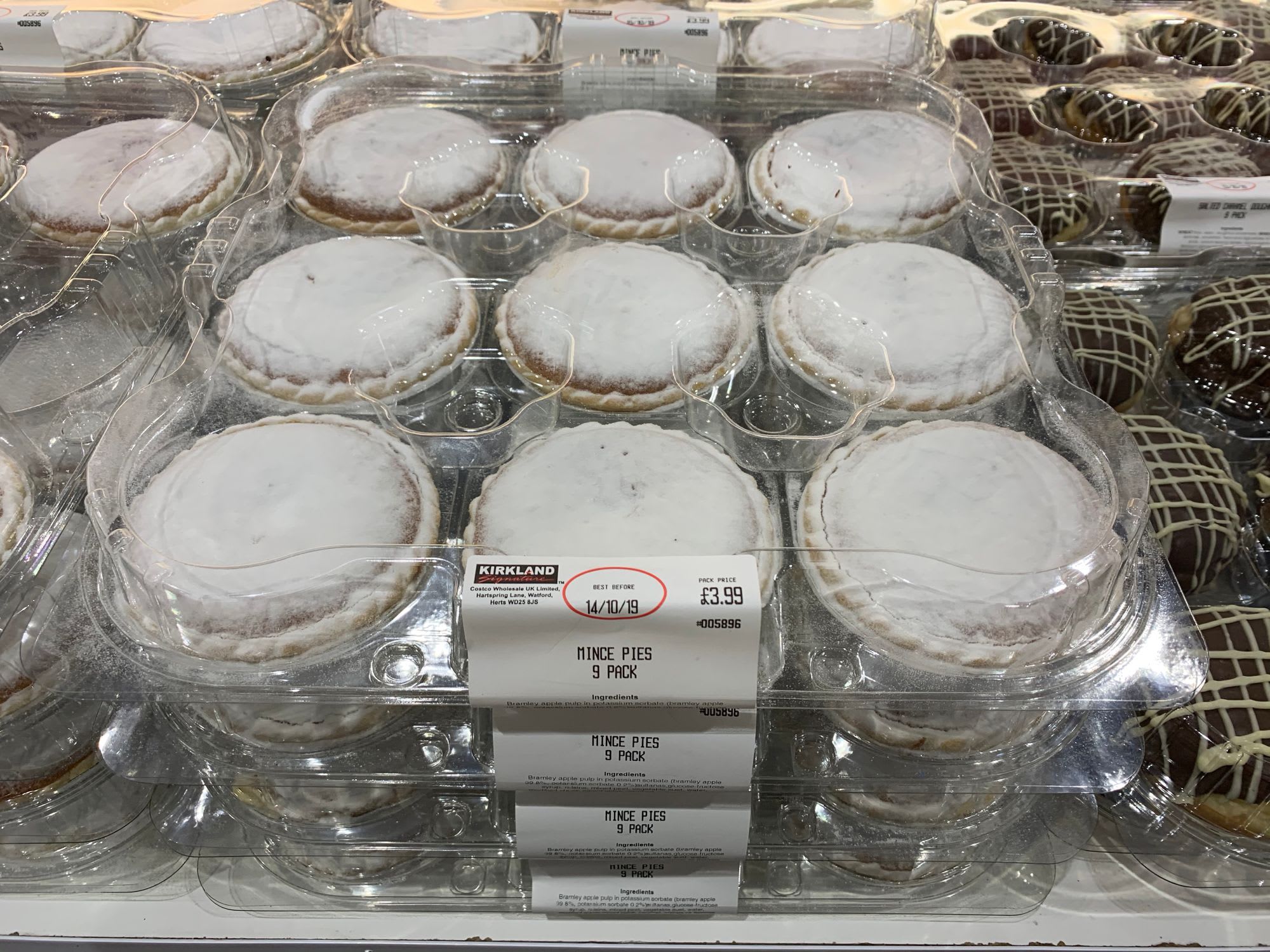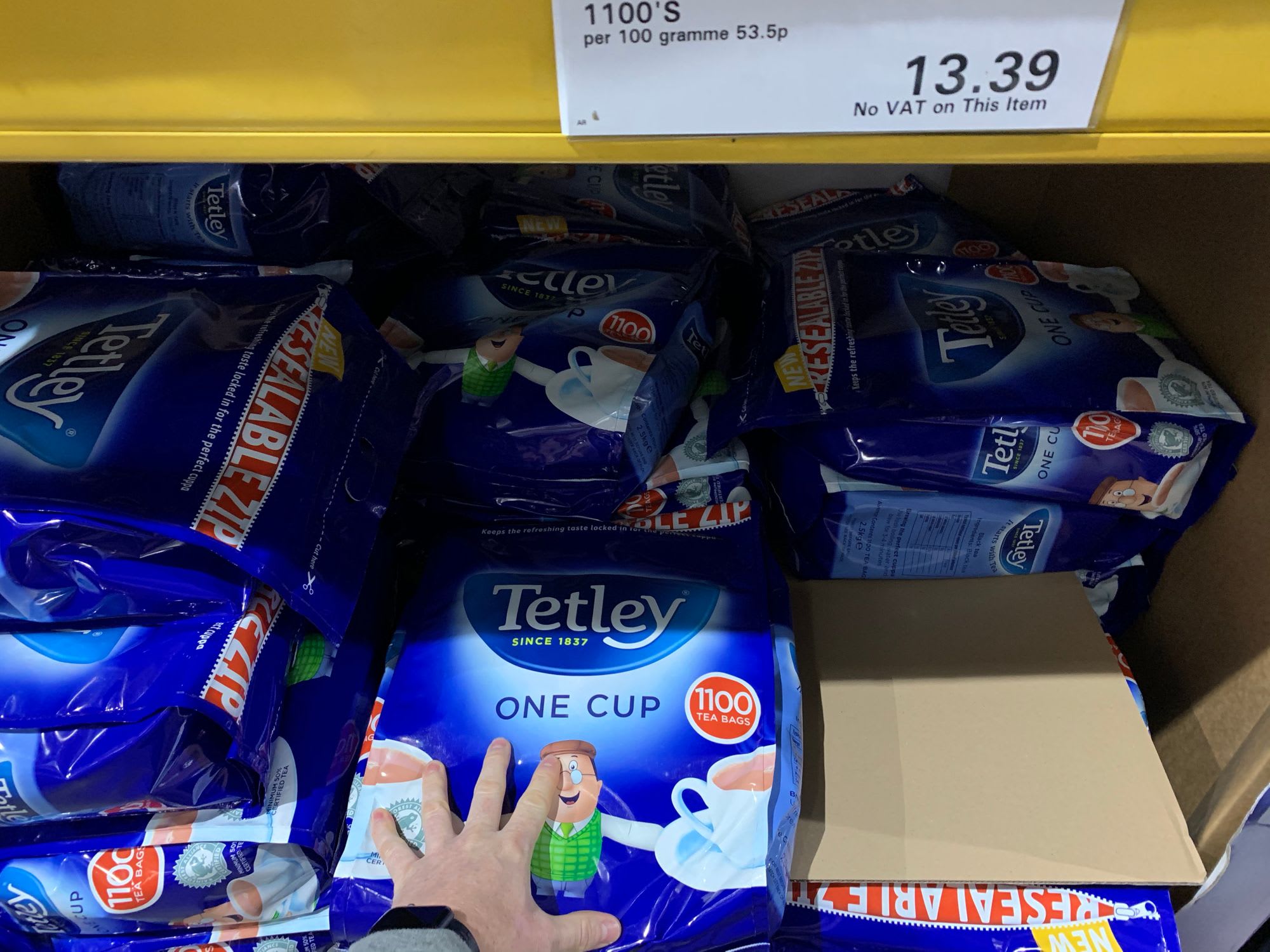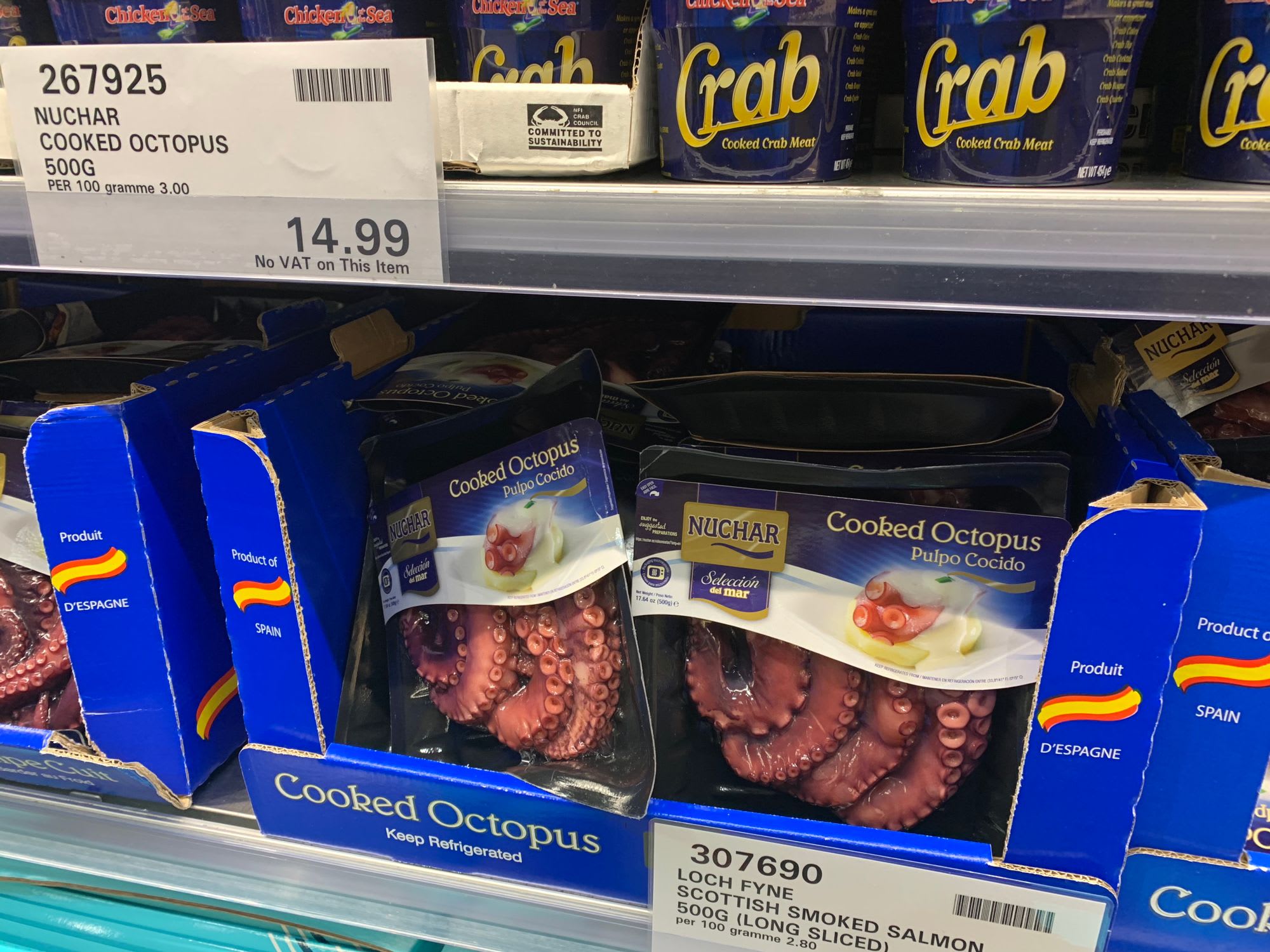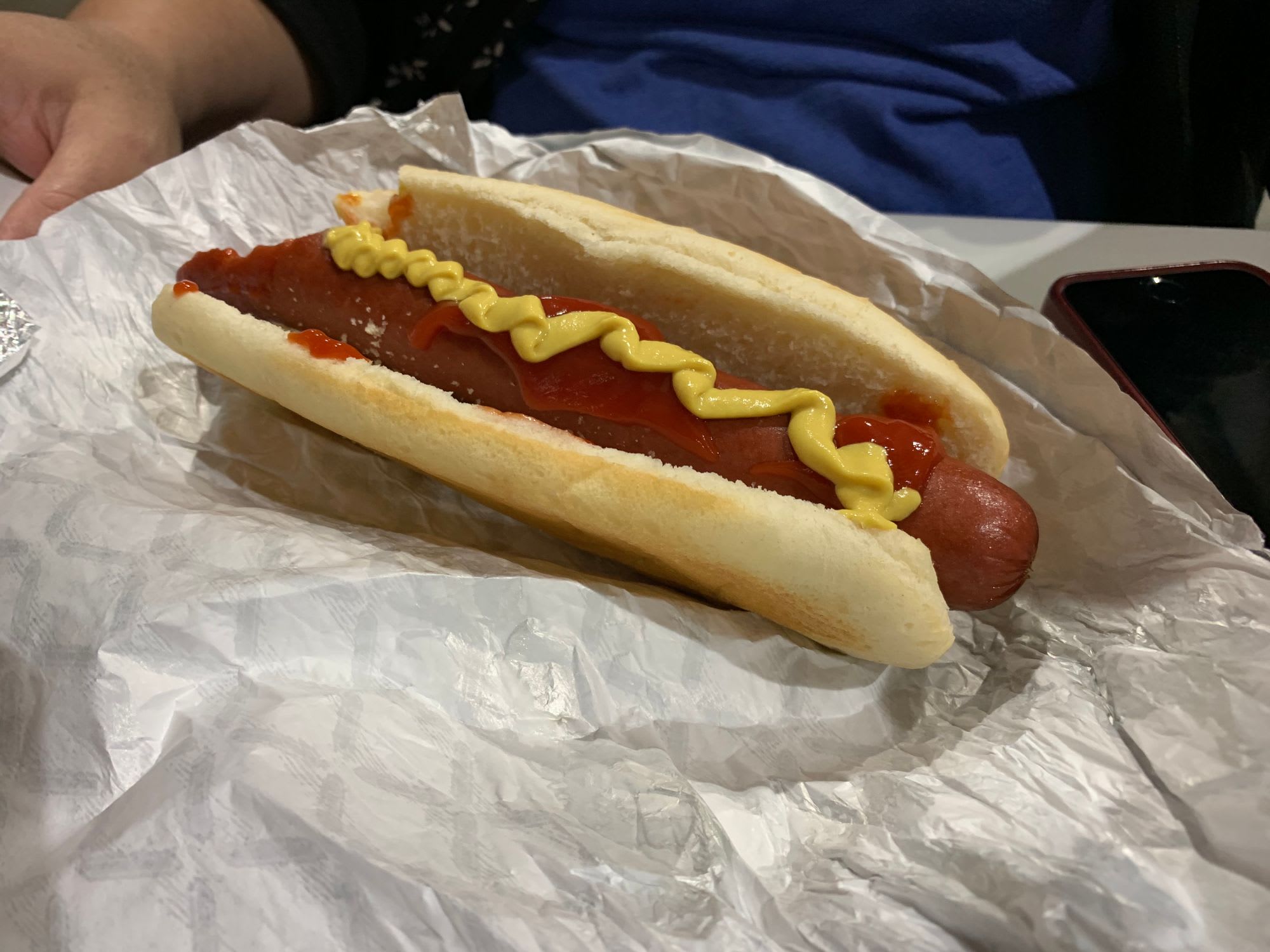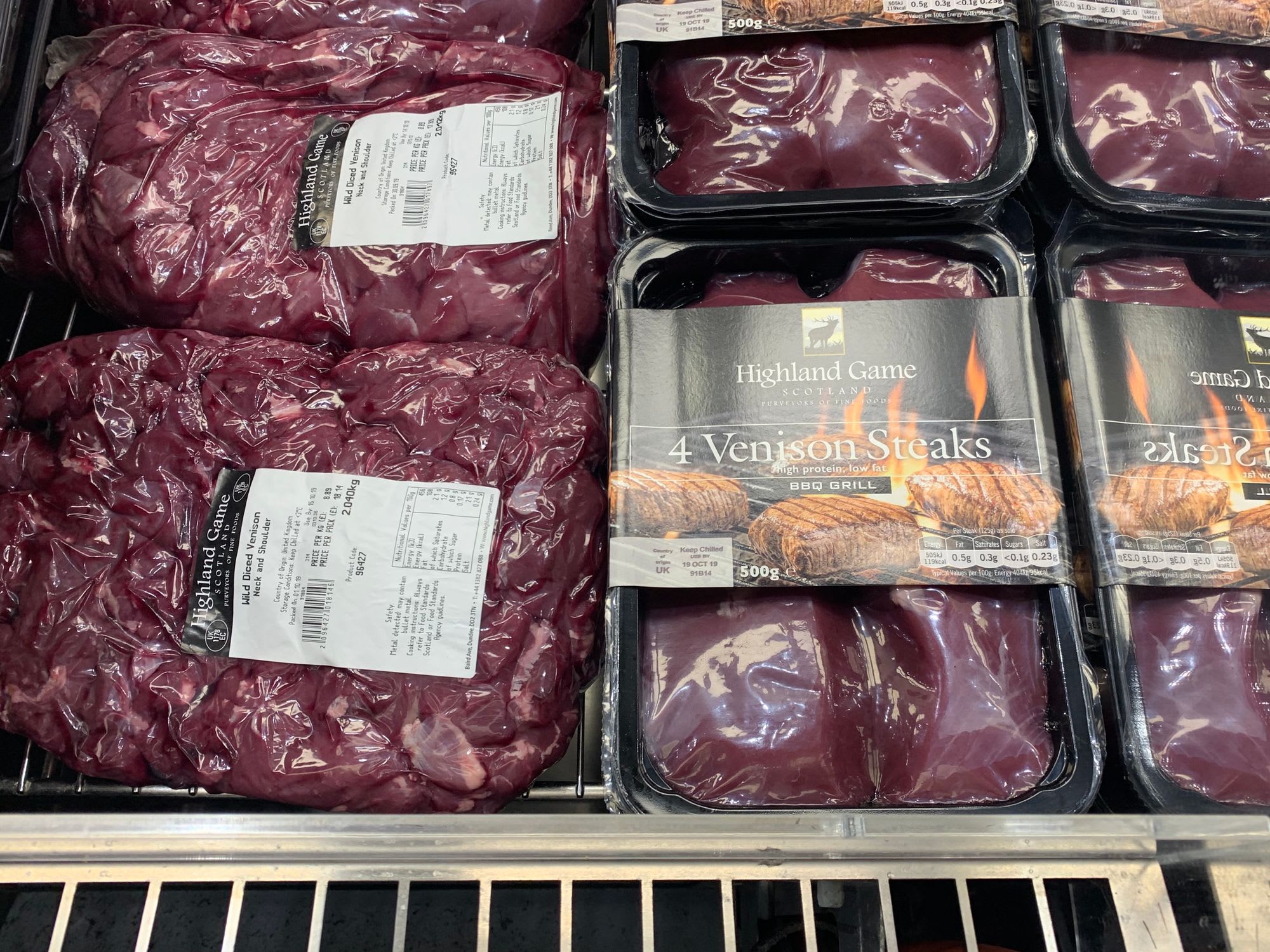 Saturday
We're taking the train in to London. Time to show Grammie the big city. We arrived at Paddington and had to take some pictures with bear himself.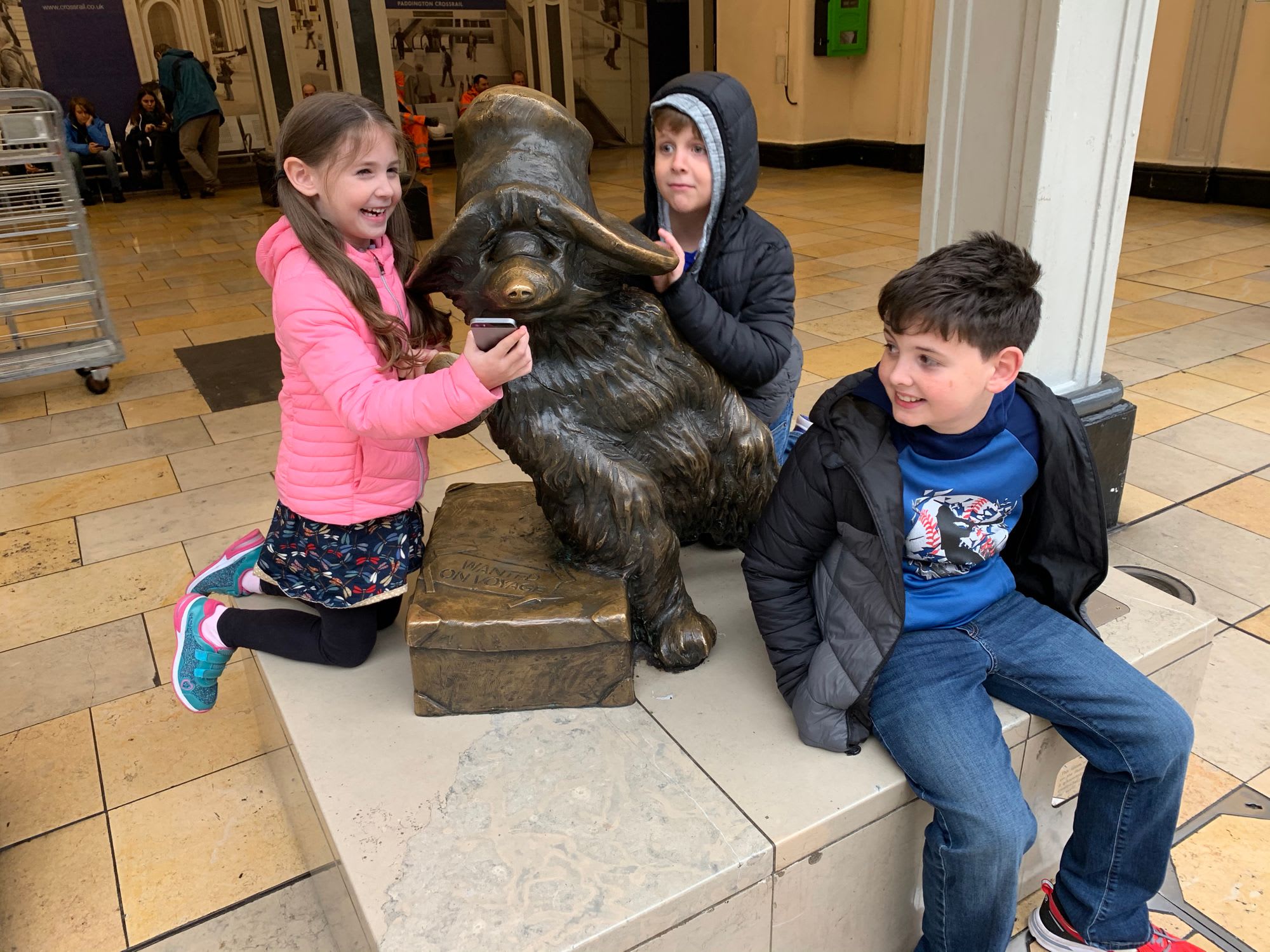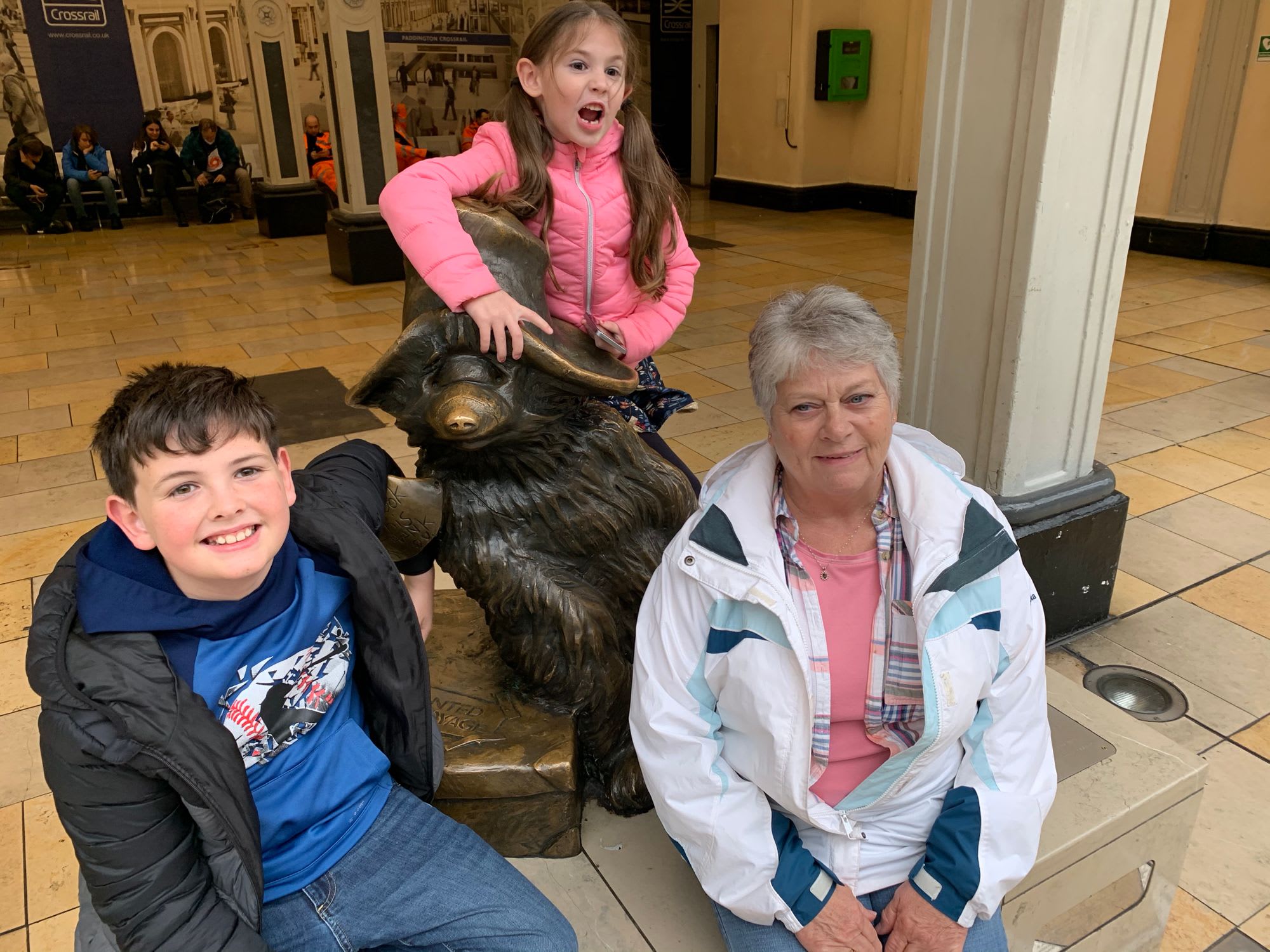 We stopped to check out the toys at Hamley's. There were five floors of them. It was a nice break from the rain too.
We walked through Picadilly Circus to St. James Park. We'd hoped to go through the Horse Guard but recent protests had shut the gates.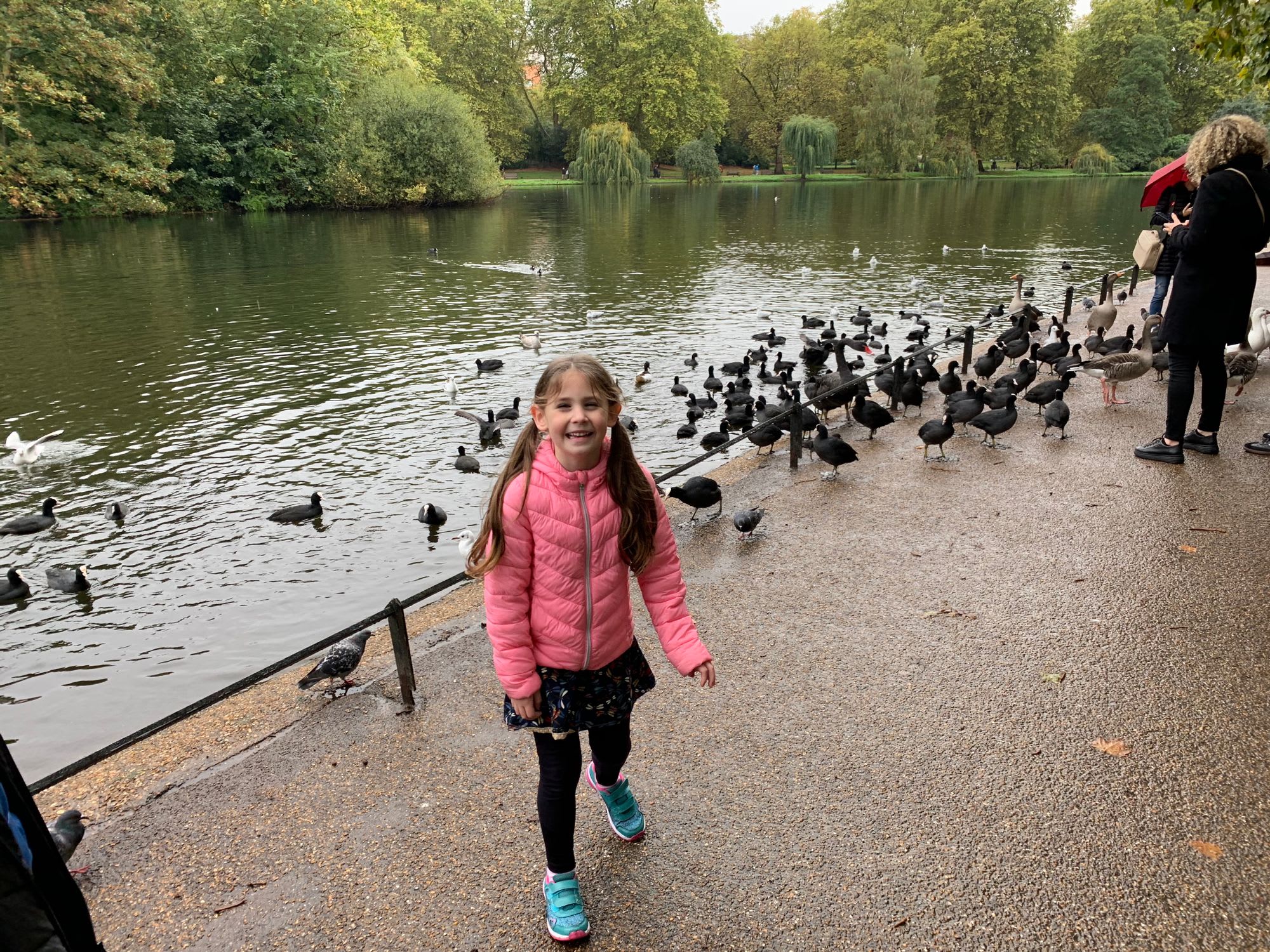 We headed toward Buckingham Palace in hopes of hearing the guards yell at someone but no luck today.
We strolled up Whitehall in the pouring rain. Past Trafalgar Square and in to Covent Garden. We watched the street performer juggle knives on a ladder for a while.
Then we went down the 193 steps to the tube. Back to Henley for this tired and soggy crew.