Week 5: Germany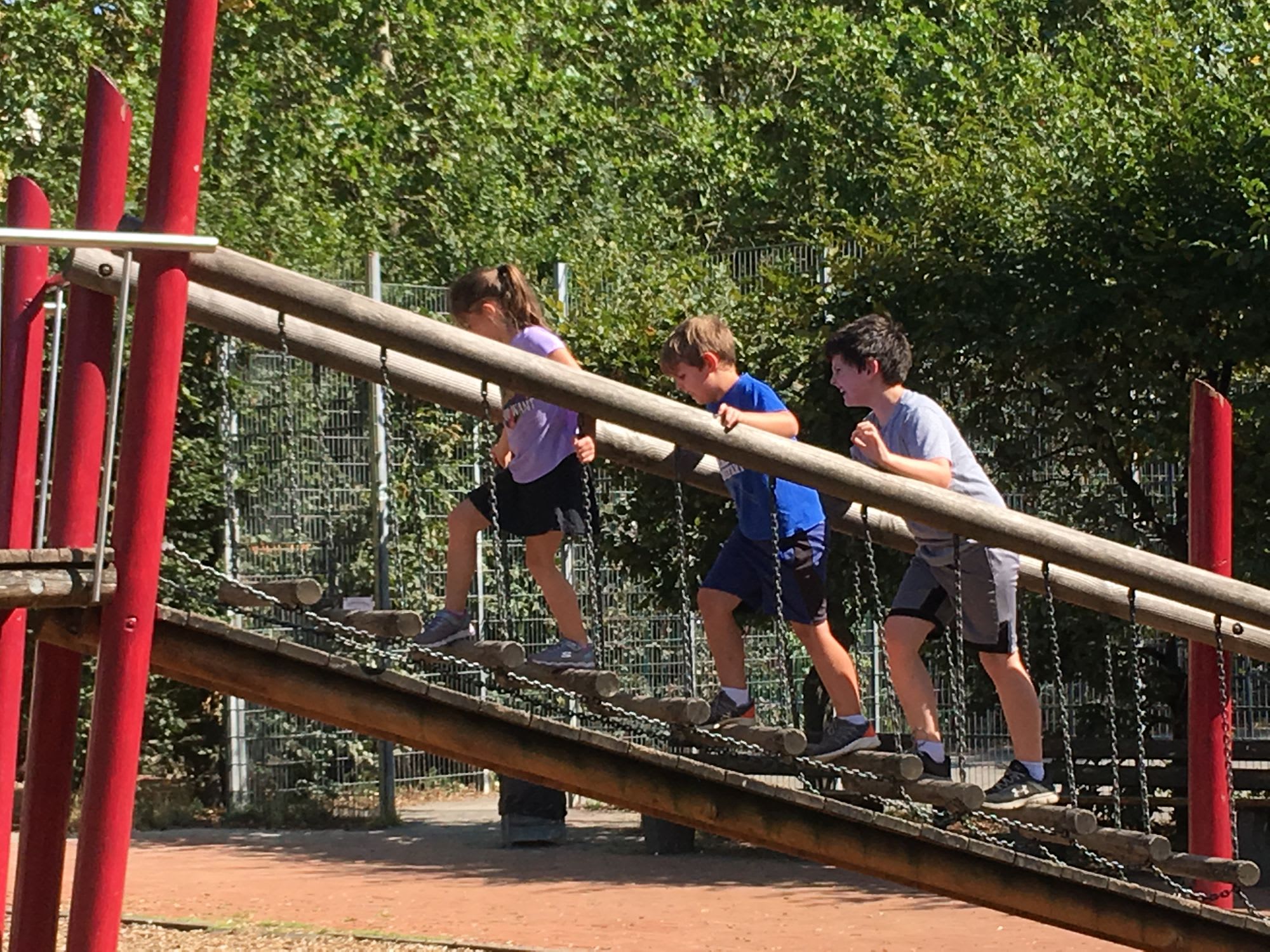 We're still in Hannover. We've got one more week here after this. I had a business meeting in Toronto on Thursday and Friday so Katharine and the kids were solo in Hannover most of the week.
On Friday we're picking up a car. We'll have the car for the rest of our time in Europe. I expect we'll be moving around a bit more then. The cost was about the same as buying five plane or train tickets every time we want to go somewhere. It will also be nice to have a "home base" even if it's on wheels. Dragging our bags and backpacks through airports and train stations on travel days isn't much fun either.
Sunday
Sundays in Germany are both nice and super frustrating to a foreigner. Everything is closed. You'll see some gas stations and Döner shops open but all the grocery store are closed. I knew this ahead of time so we stocked up on Saturday night.
Ady loves mac and cheese. Her favorite is the Velveeta Shells and Cheese. This was the closest we've found. She still didn't like it but Katharine and I did.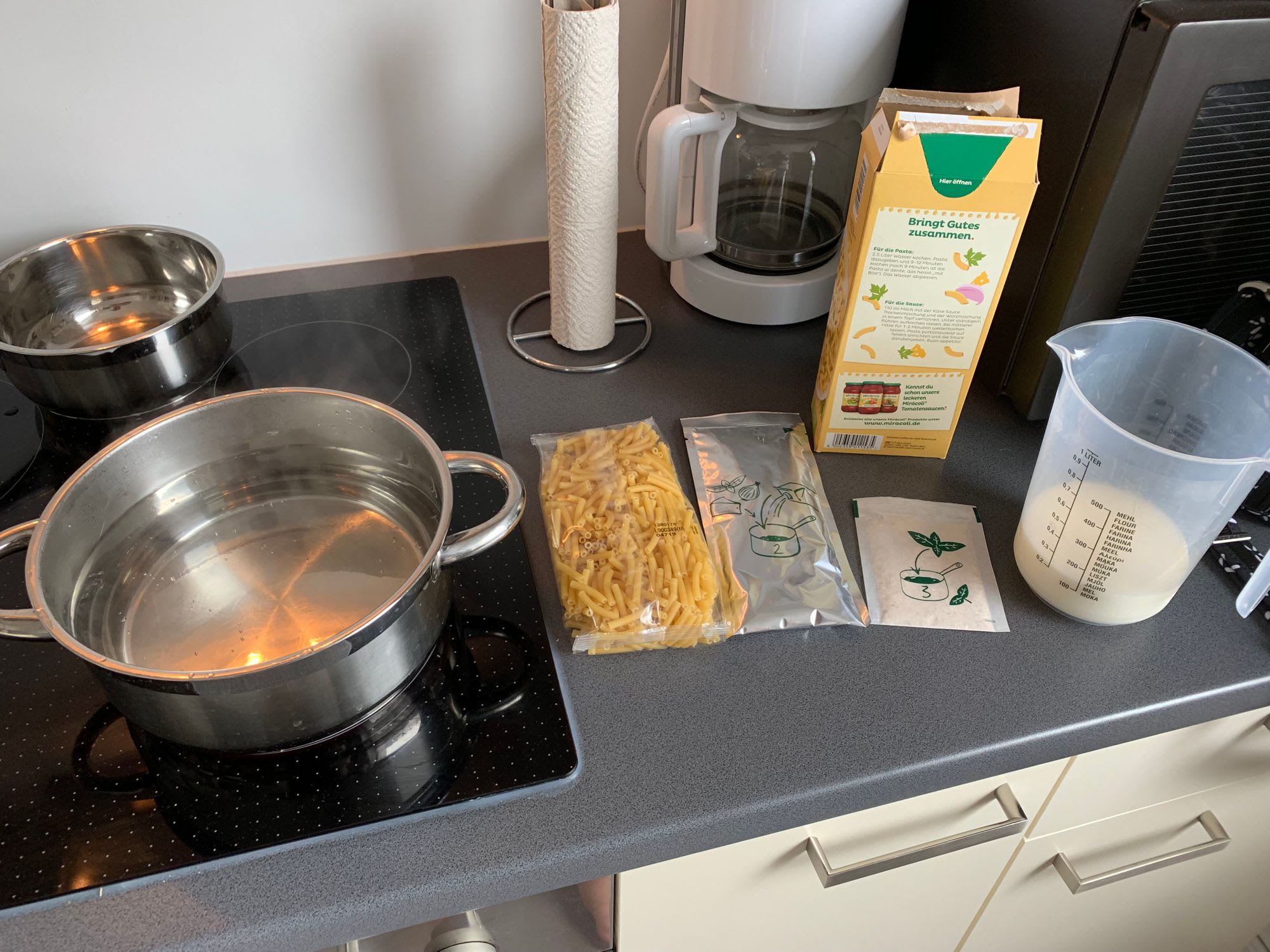 We chilled out around the house on Sunday. It was a nice chance to unplug and relax a bit.
Monday
We took a long walk across town to the grocery area. It was about 1 mile. We found three bigger stores there: Edeka, Rewe, and Lidl. In Germany, Edeka is known as the expensive grocer. They have cafes in the store, wide aisles, lots of selection, and brands everyone knows. Aldi and Lidl are the more budget friendly shops.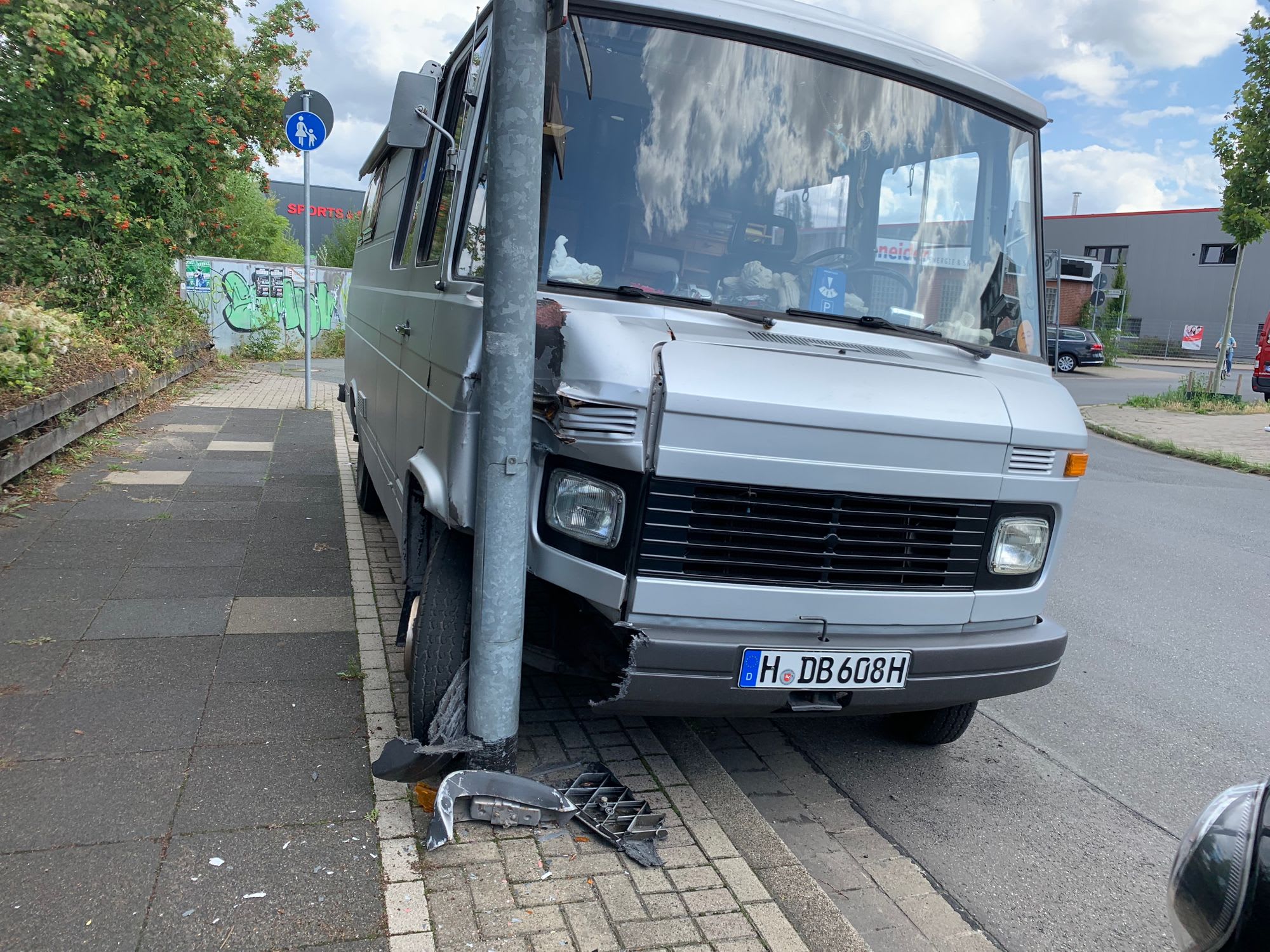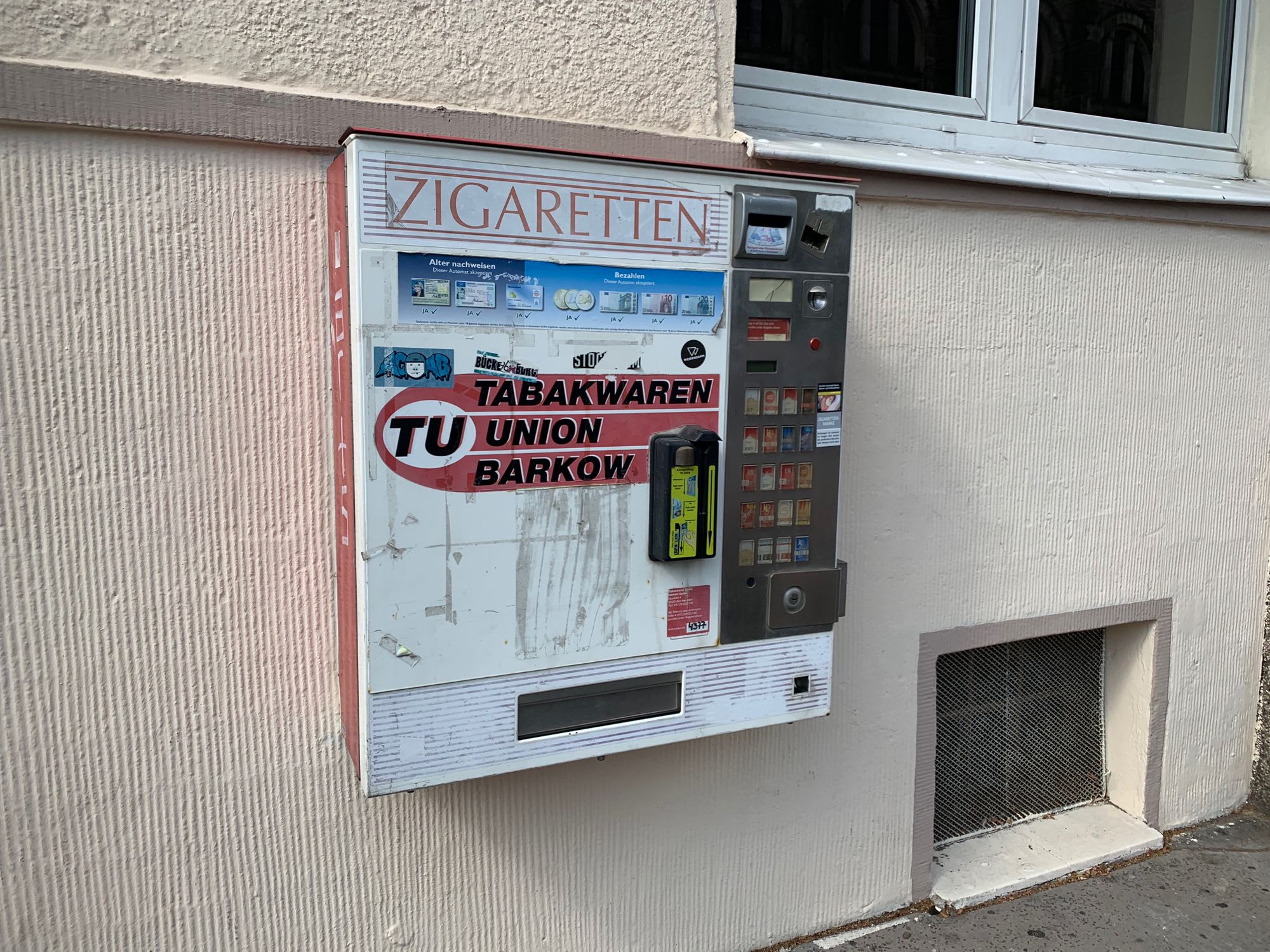 After that, we walked back over to the Maschsee to finally take a ride on the pedal boats that look like Volkswagen Bugs. Oliver has been asking since he saw them.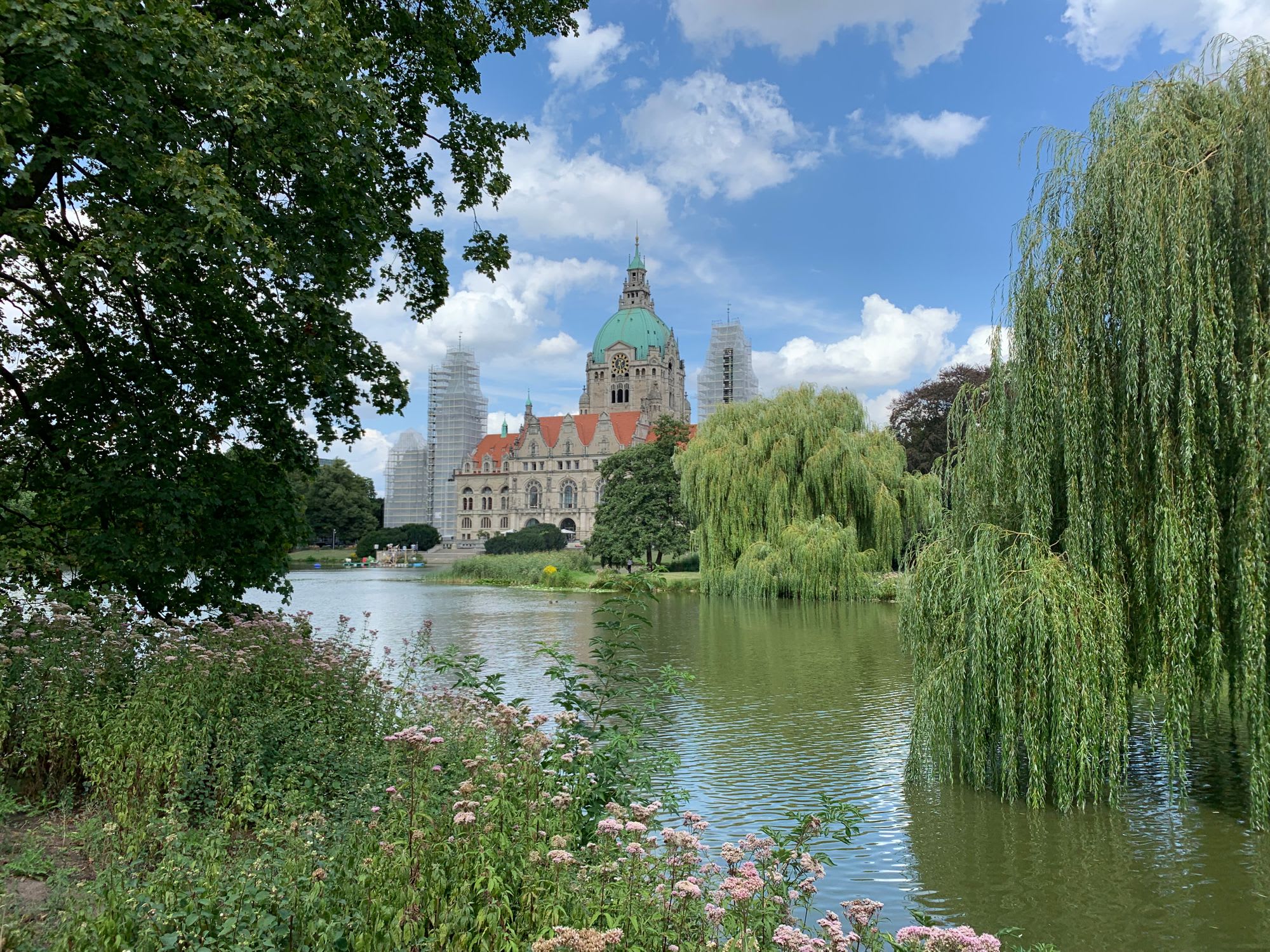 Here's more info on that statue from the Third Reich. The swastika was removed in 1945 but the art remains.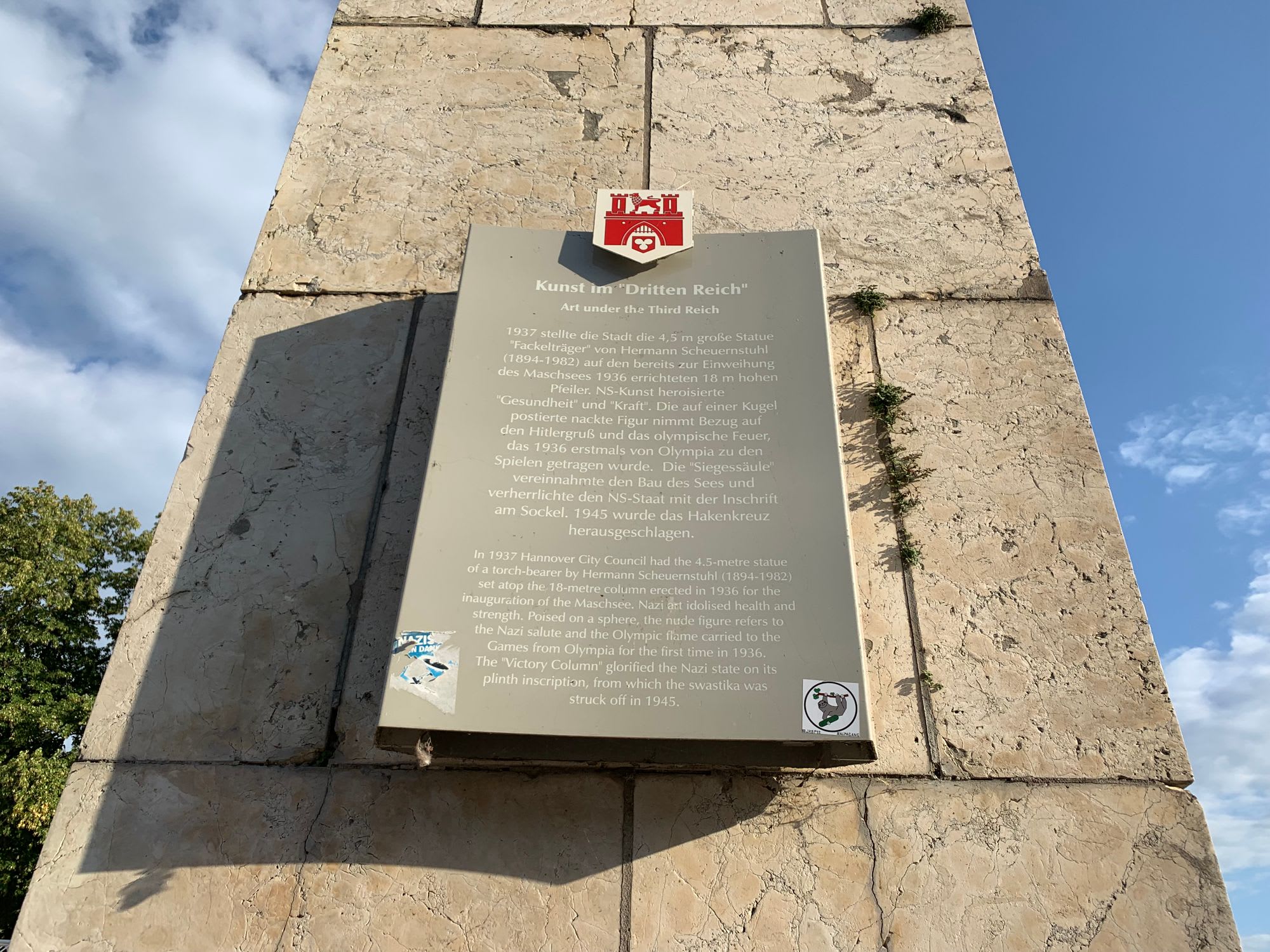 We are also enjoying the vivid signage here in Germany. This one, for example, indicates that your dog should not poop here. It is complete with droppings!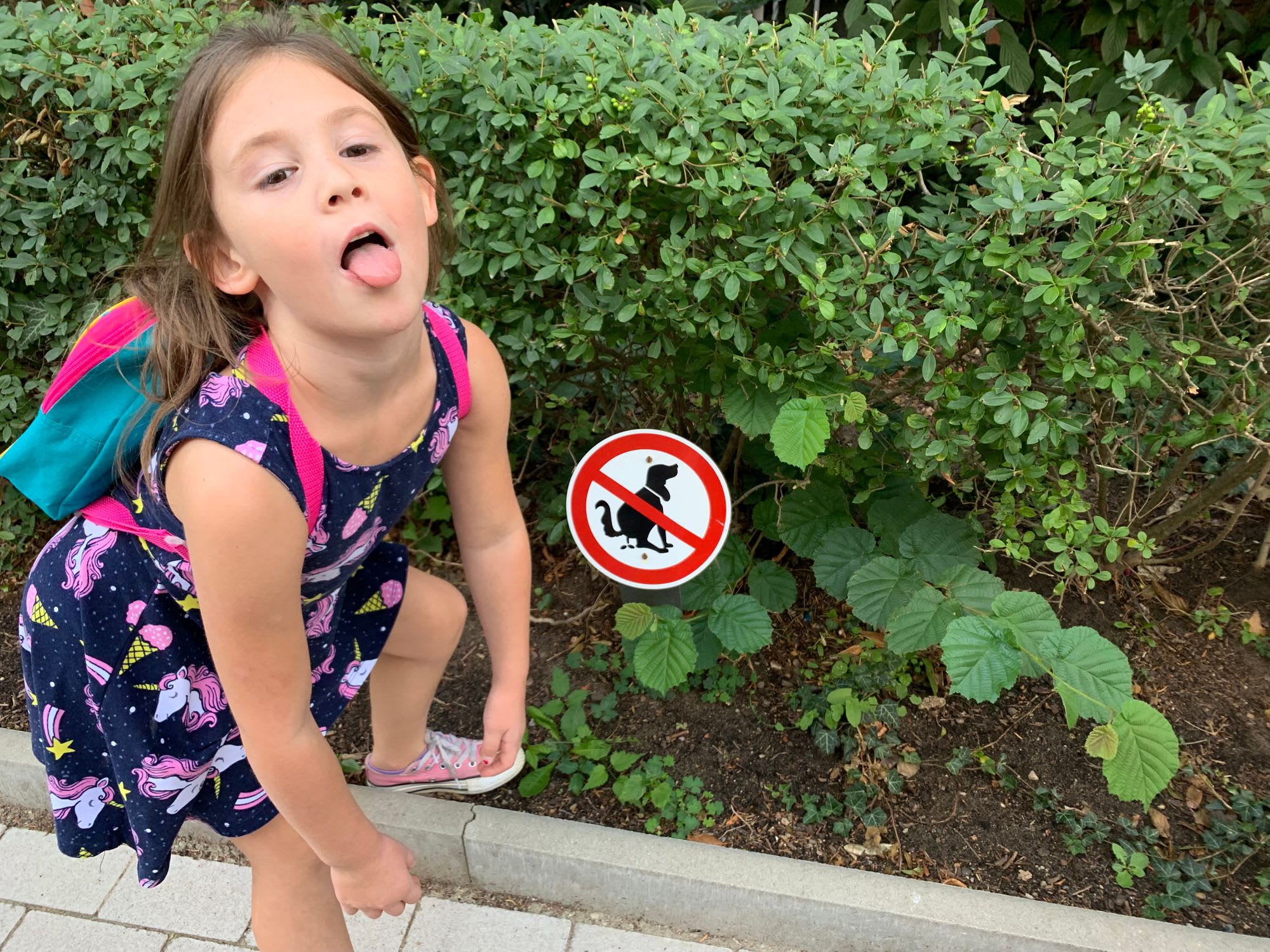 Tuesday
This is where we split up. I got up early (like 3:30am early) and took the train to the airport. Today was a long day for me. Heading to Toronto for a meeting with some old friends and current clients.
One nice thing about leaving the train station to go to the aiport at 4:11 am is the lack of people.
I was on to Amsterdam and then Toronto. I had a luxiurous breakfast at Schiphol Airport.
Katharine and the kids stayed close to home on Tuesday. A trip to the bakery, some school work, and eating lots of the peanut butter we found at Edeka.
Wednesday
Katharine and the kids continued the exploration with a trip to KFC. Wesley lost another tooth – that's three on this trip so far.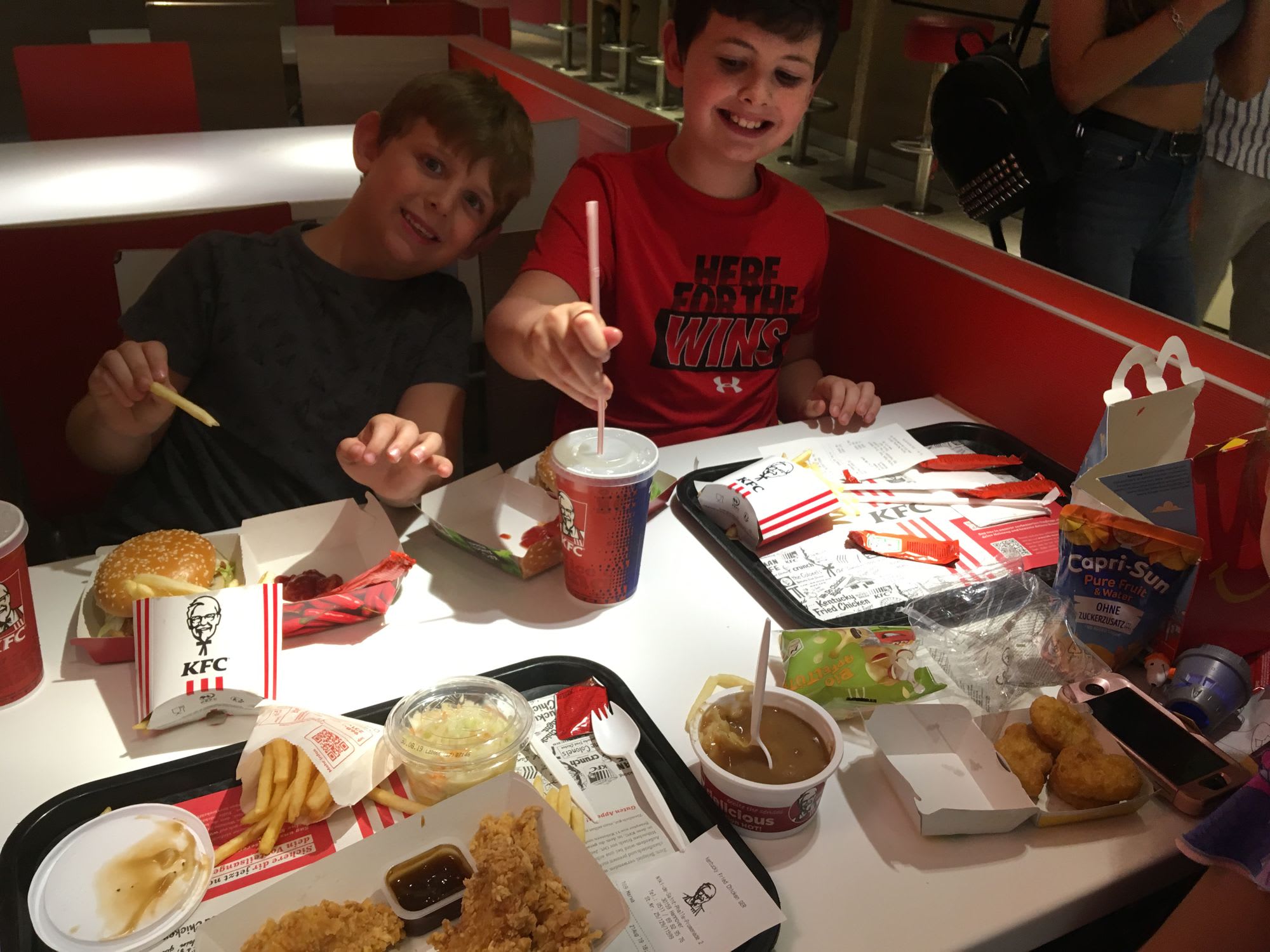 I had a down day in Toronto, so I caught up on some work.
Thursday
Katharine and the kids headed back to the playground. An attempt at a cooked dinner didn't work out so well, so a quick trip to grab some dinner instead.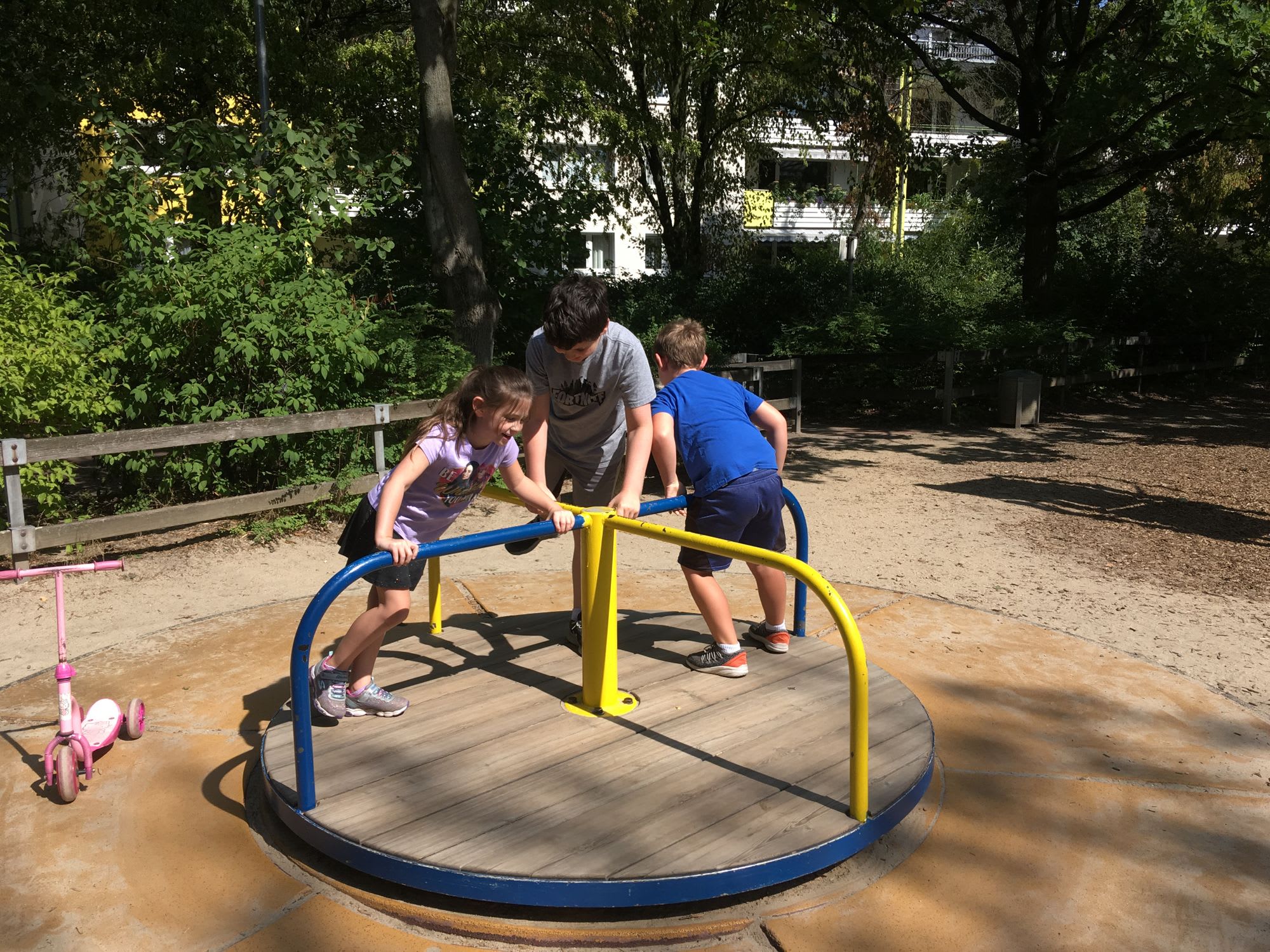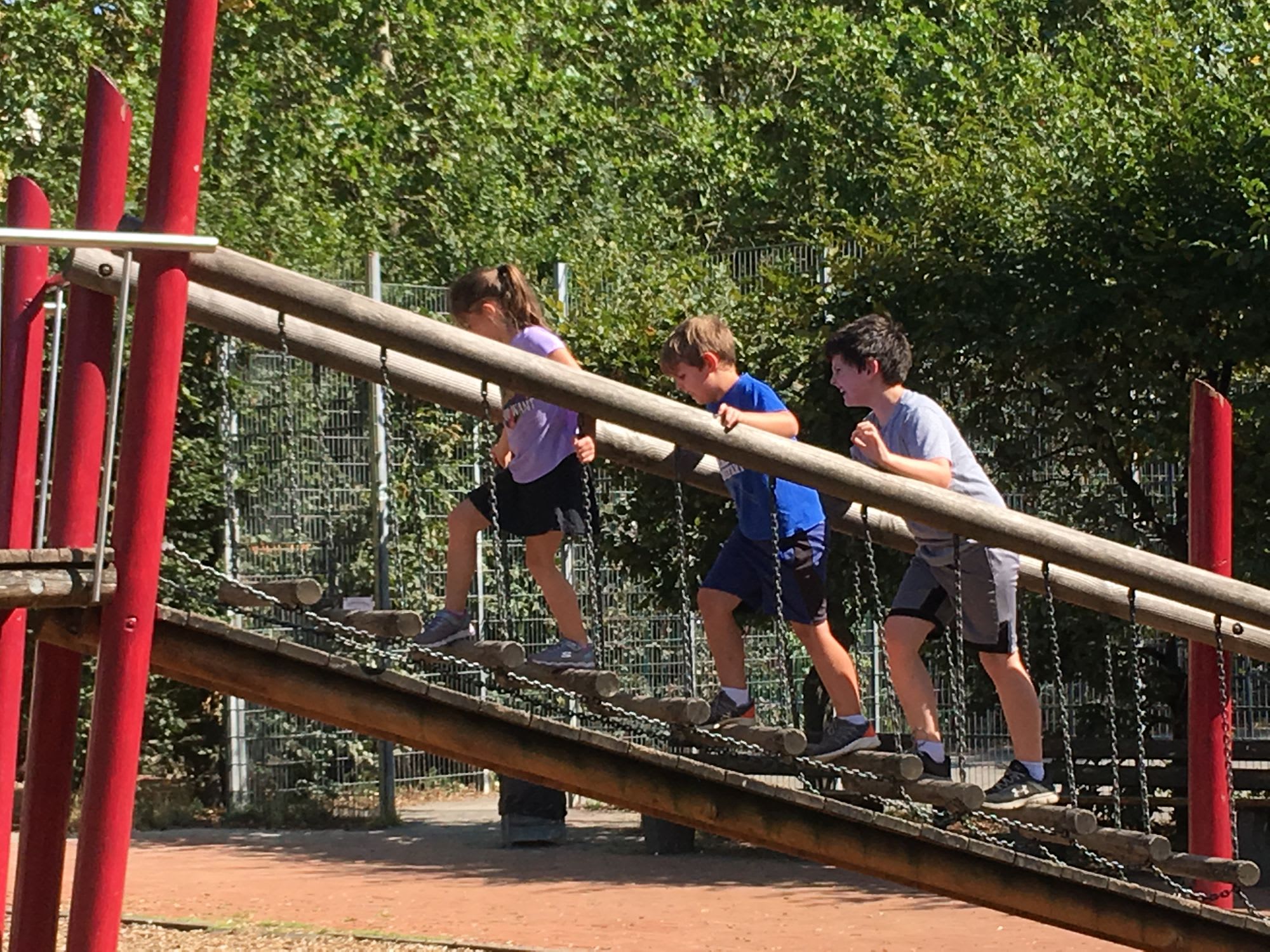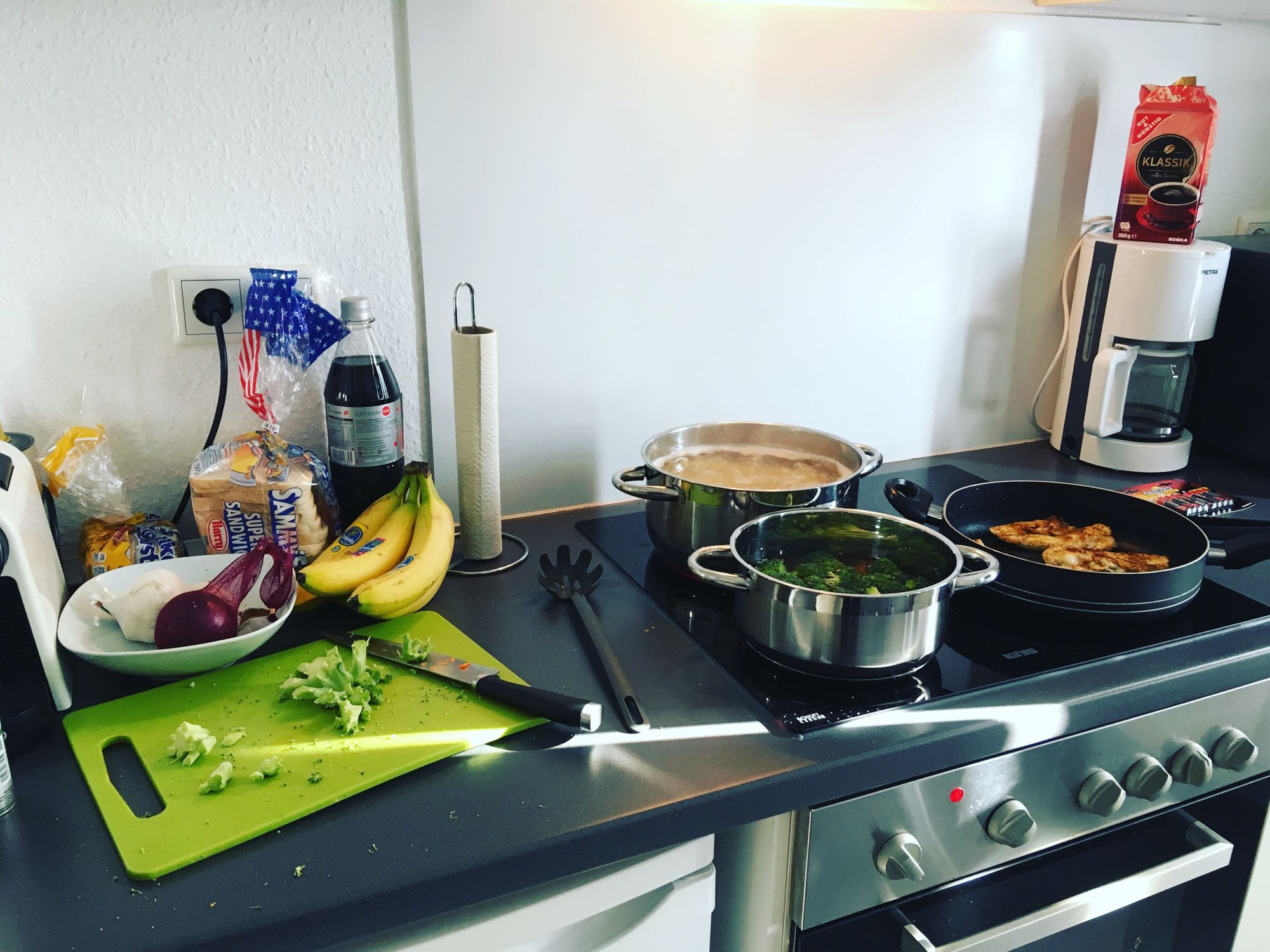 I was in a meeting all day in sunny Toronto. We went to the Canadian National Exhibition at the fairgrounds Thursday night. It's like a giant state fair in the US. Lots of fried things, street food, beer, and games.
Friday
A trip to the Museum. The rest of the family visited the Lower Saxony State Museum. Lots of interesting exhibits and new insights gained for everyone.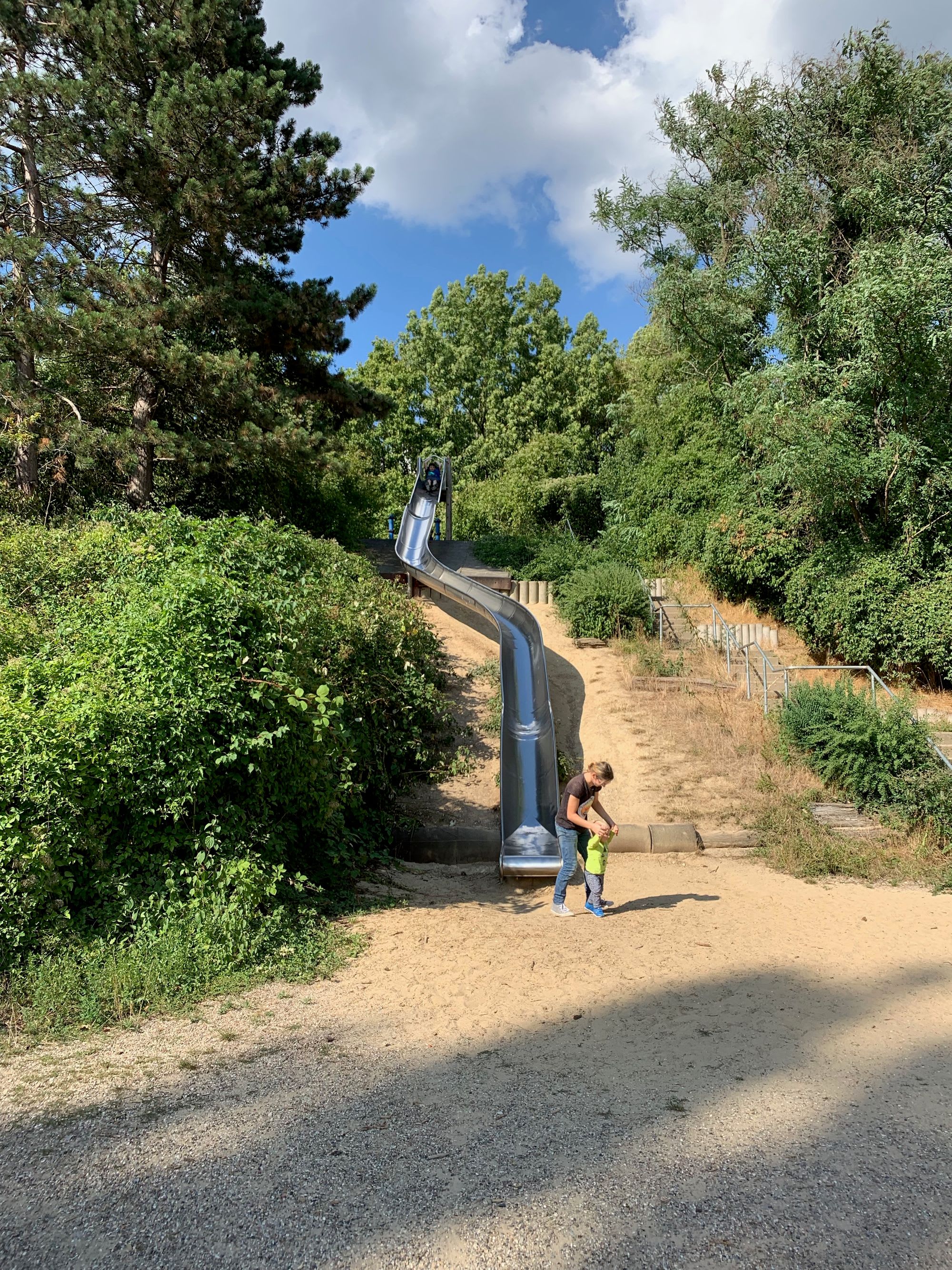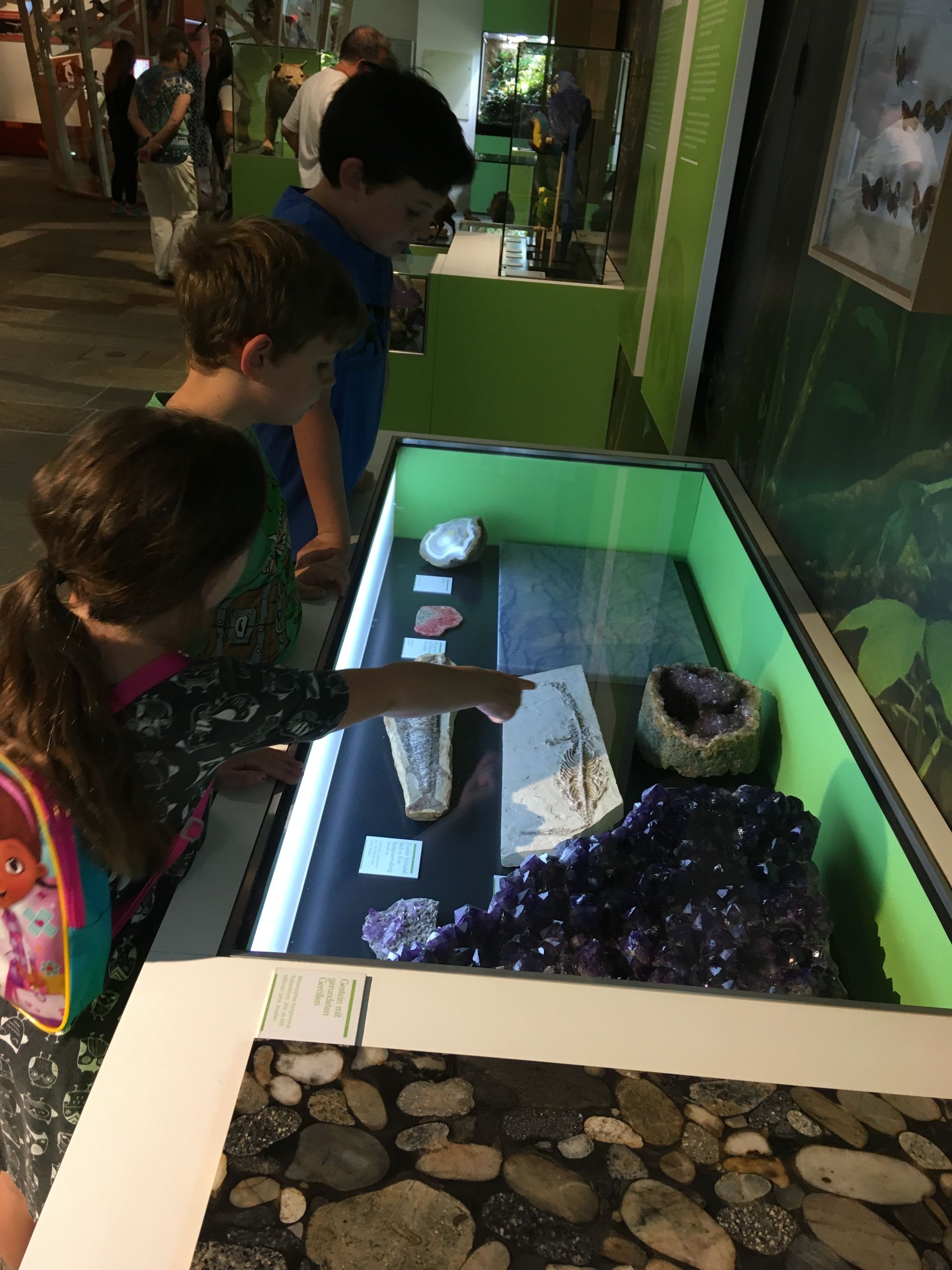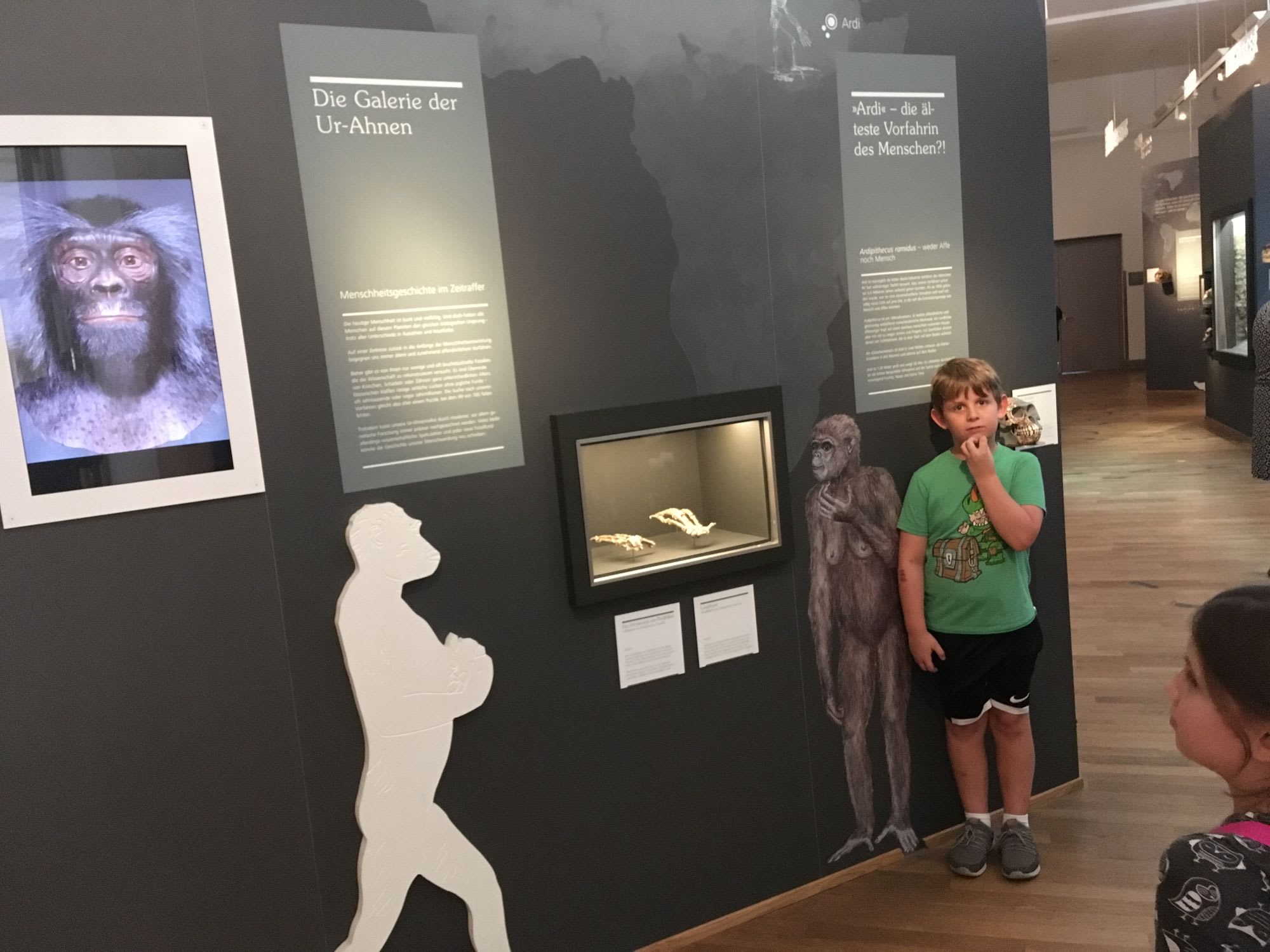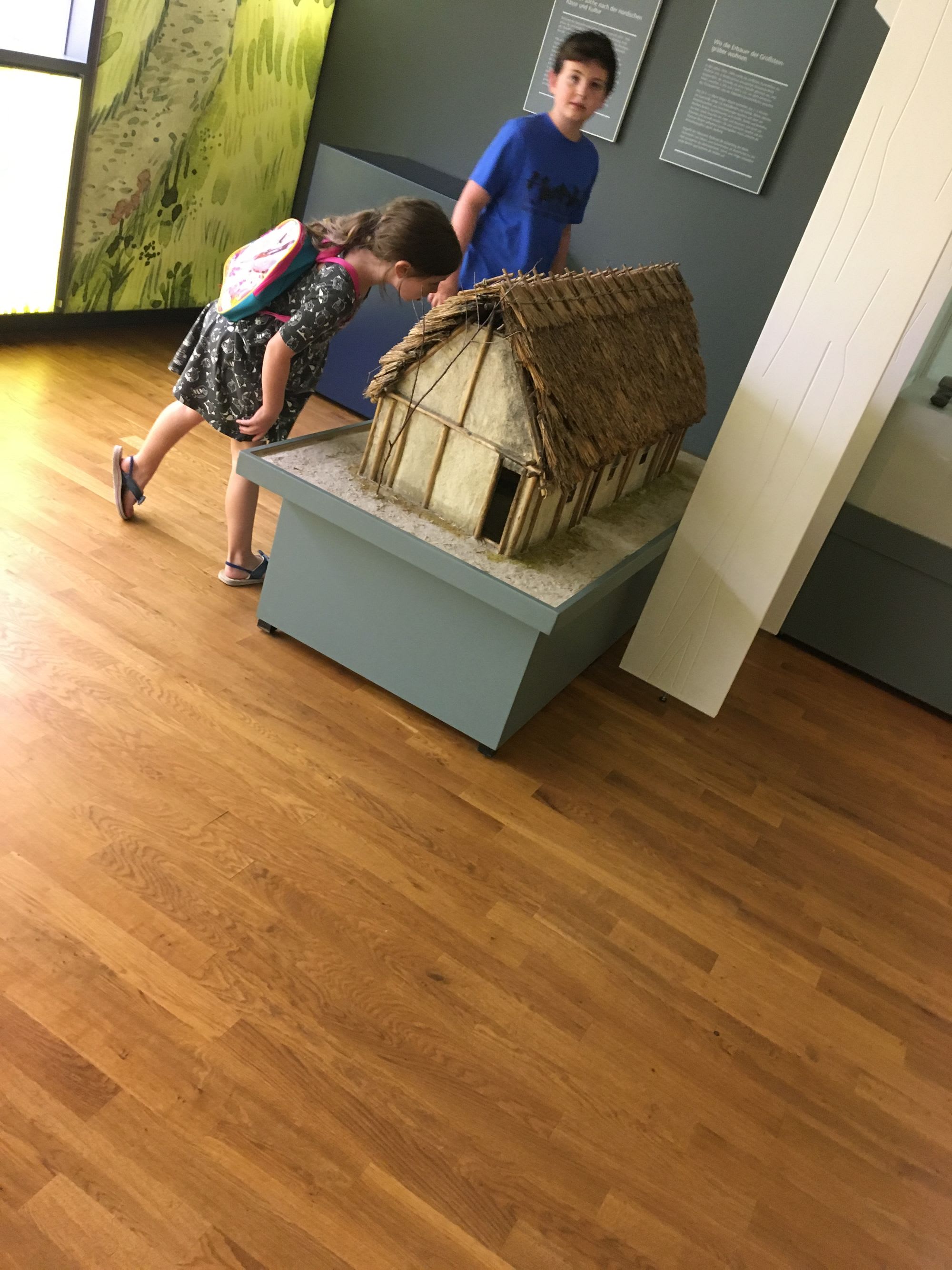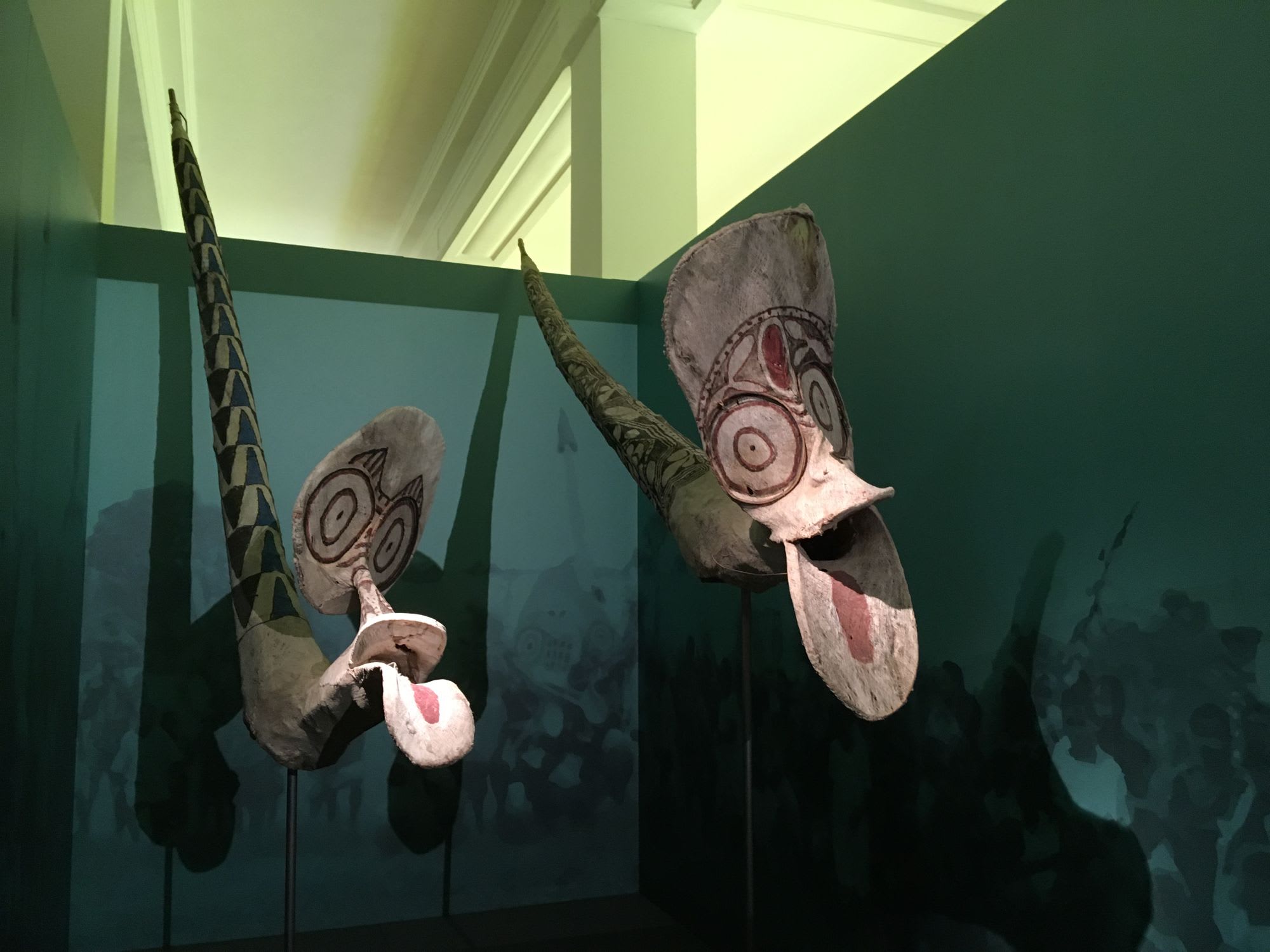 Another day of meetings for me. We ended the day with pizza and beer on the rooftop. That was a nice touch. For the first time, I got to fly out of Billy Bishop Airport right on the lake in Downtown Toronto. It's super tiny. I showed up for an international flight that took off at 7:15pm at 6:45pm. I thought I missed it. Nope. I walked through security and waited another 15 minutes.
Saturday
I traveled all day long. A bit of a bummer but Turkish Airlines does food well! The service was fantastic also. After a stop at the new Istanbul Airport, I made it back to Hannover at about 9pm. Long week!
Katharine and the kids checked out the play area at another American favorite, Burger King. We're learning that it's sometimes easier to just let the kids have their favorites while they adjust to the new stuff. For what it's worth, Oliver enjoyed the Weinerschnitzel!