Week 7: Berlin, Tropical Islands, The Netherlands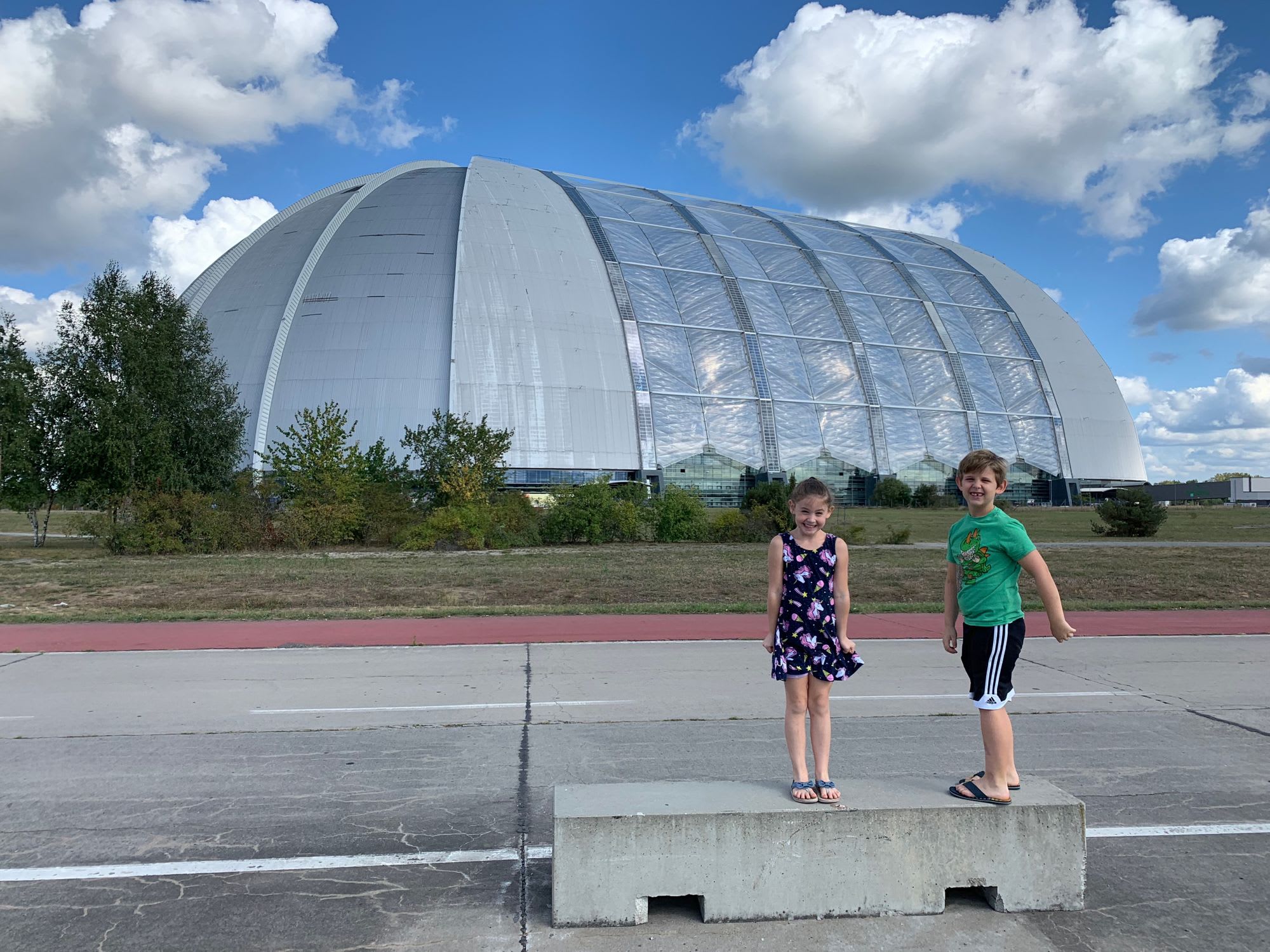 This week we added another country with a road trip across Germany to The Netherlands. We also visited the crazy German waterpark from Casey Neistat's video. We found a super cool amusement park for kids too.
Sunday
Irrlandia is an amusement park like I've never seen before. I found it on Google Maps looking for stuff to do nearby. They have crazy cool slides, bumper wheels, tube rides, water balloon fights, and a tasty snack bar complete with beer. If you're near Berlin with kids I highly recommend checking it out. They are cash only. For our family of 5 it was about €40 for the day. Food is extra and you can bring your own as well. Lots of places to play in the water during the heatwave too.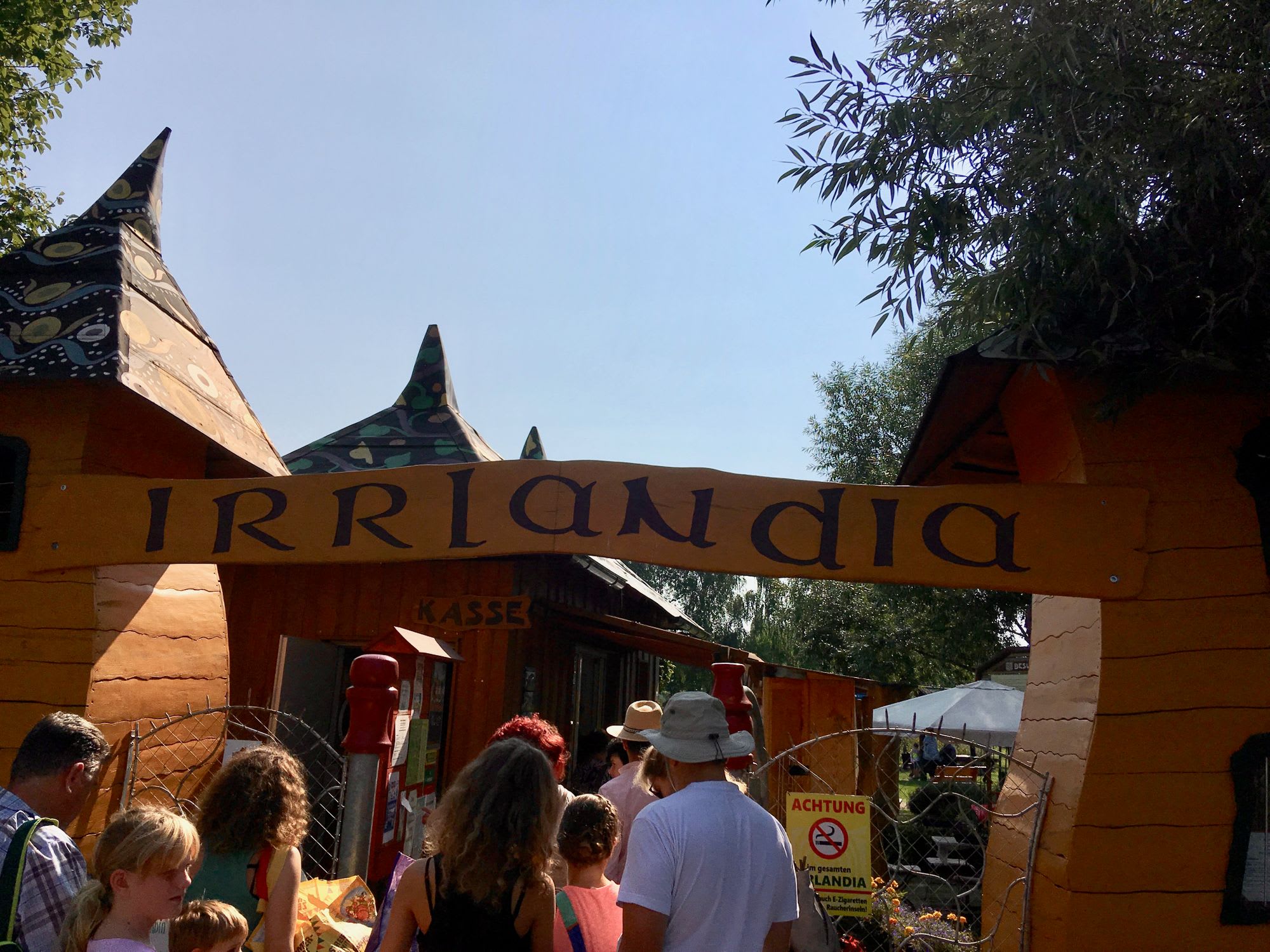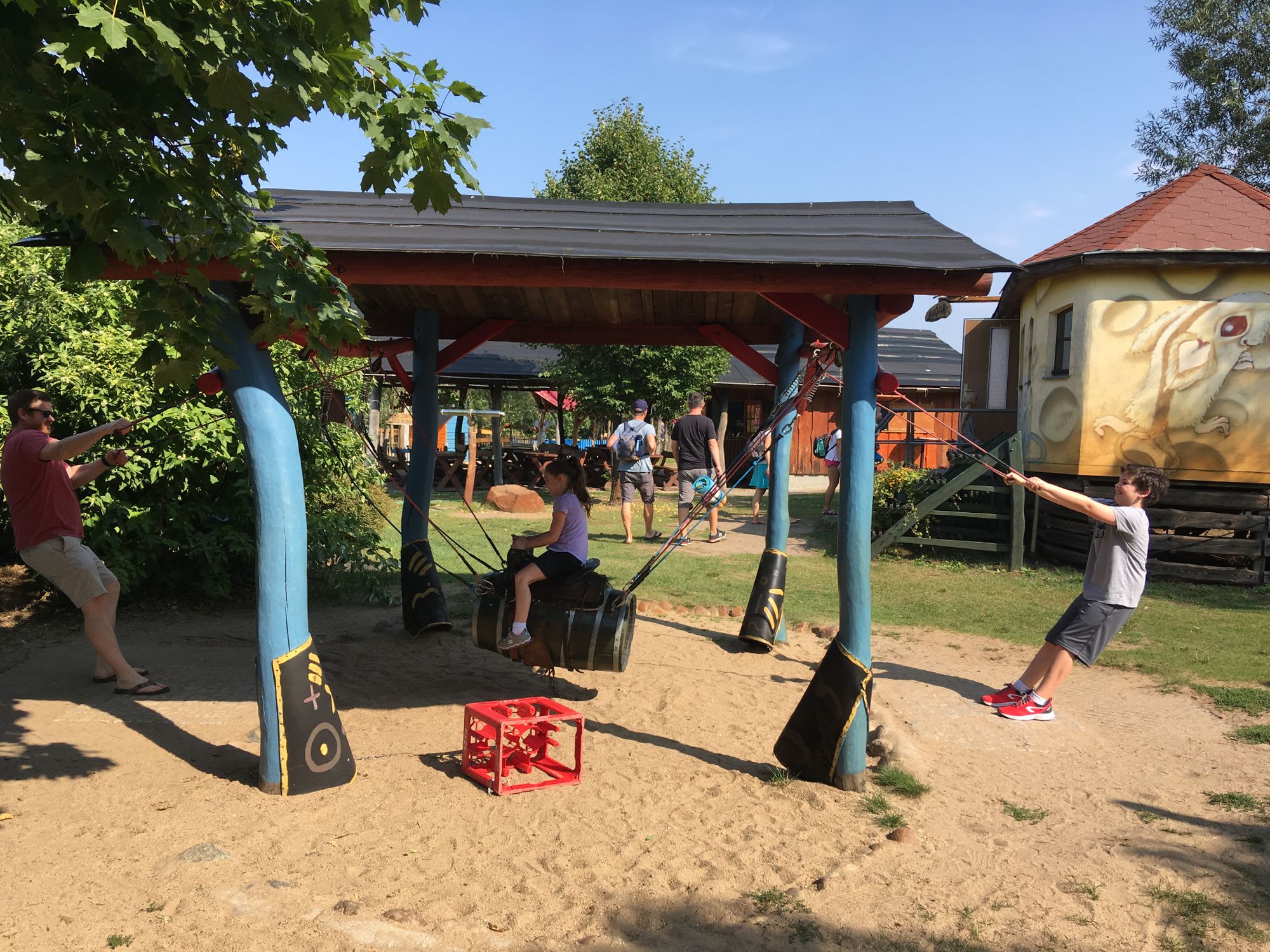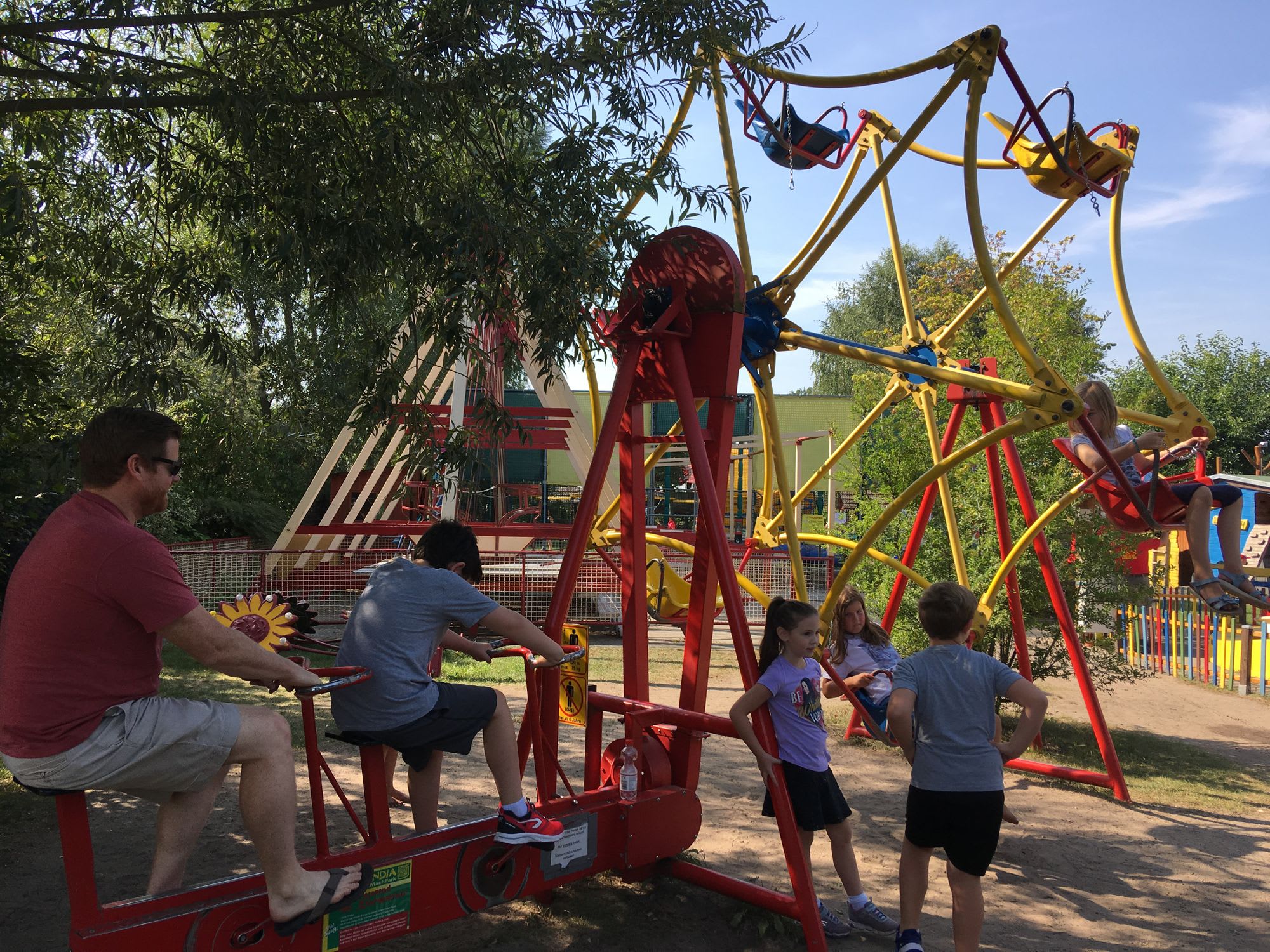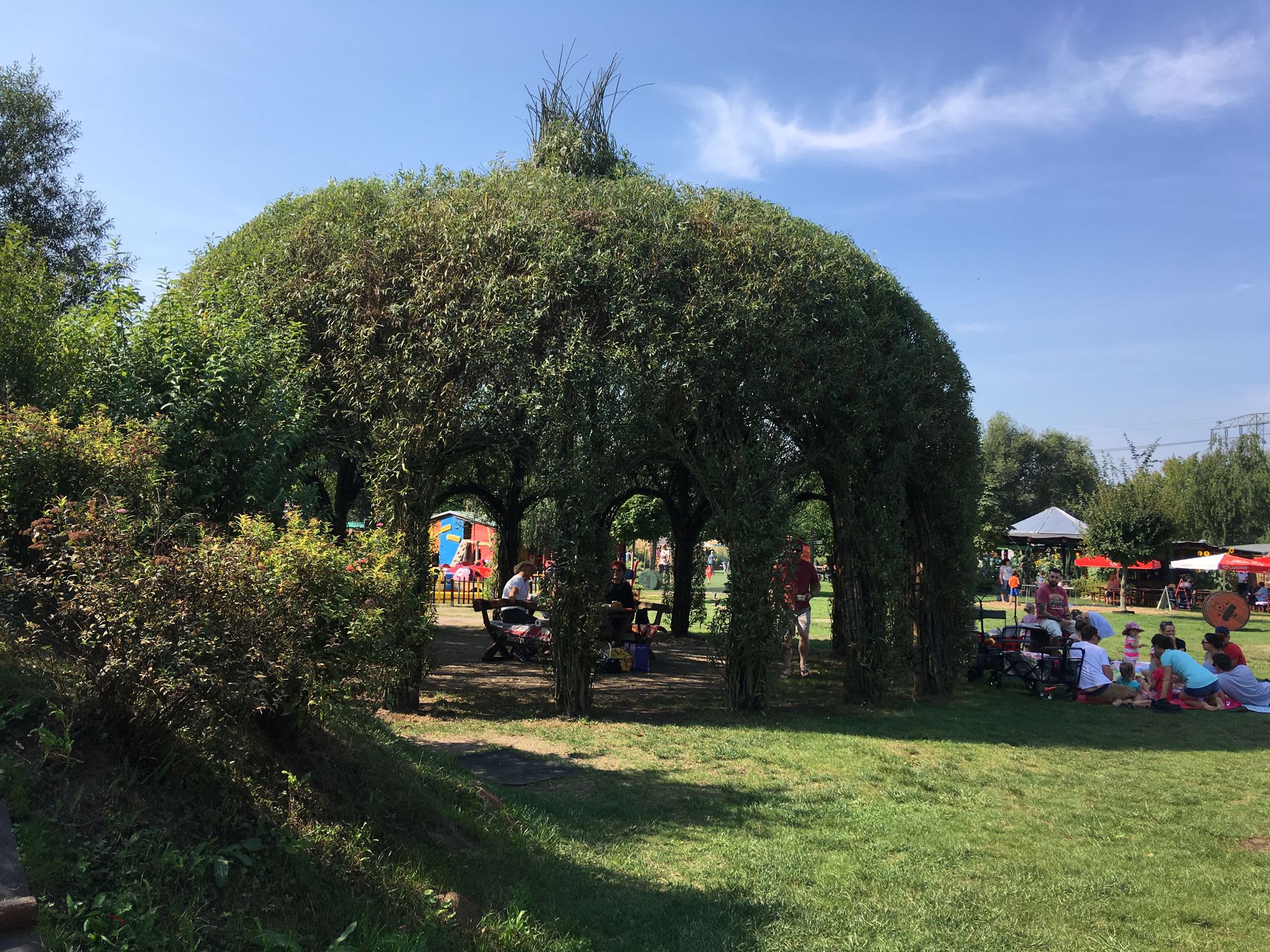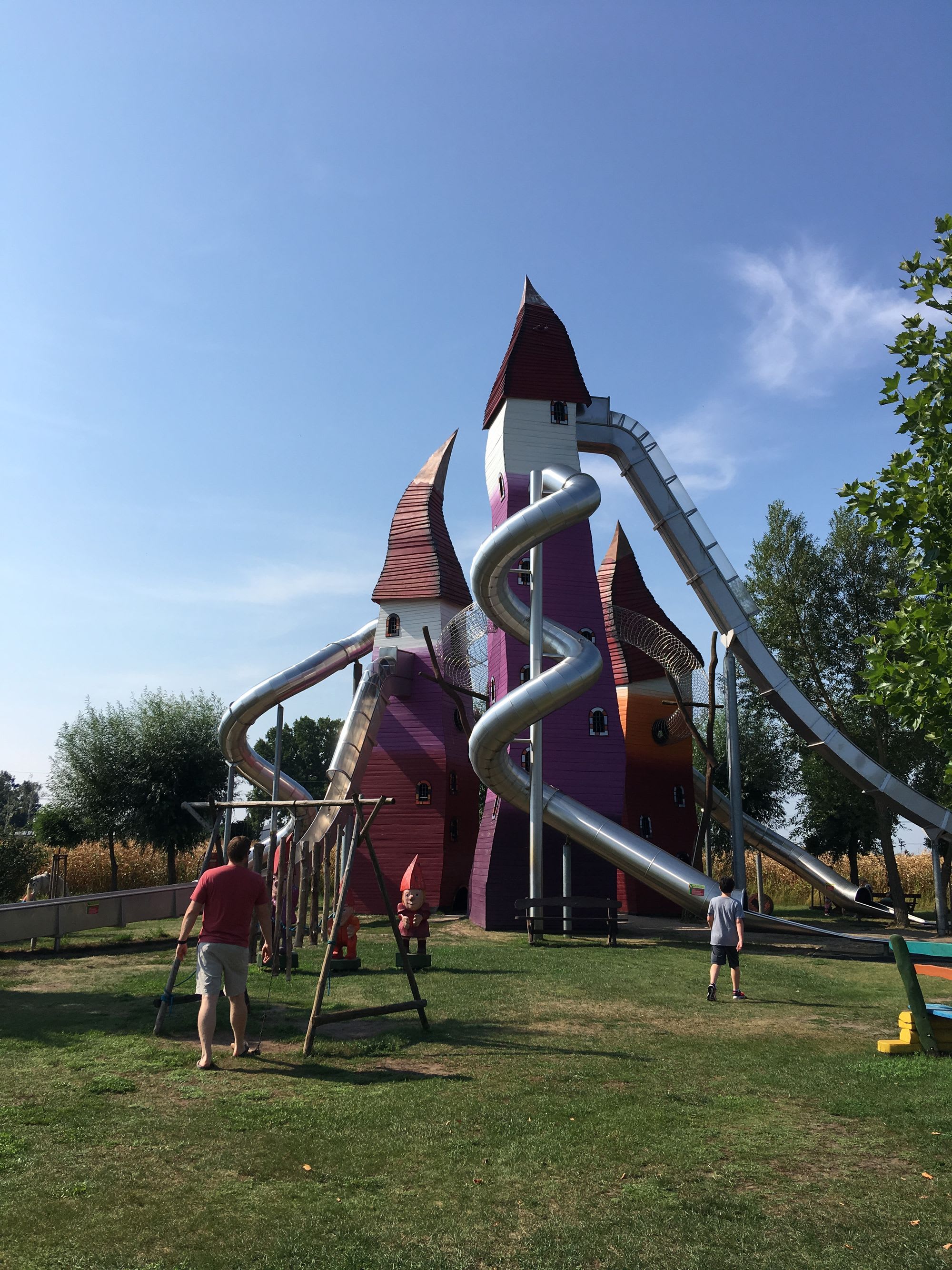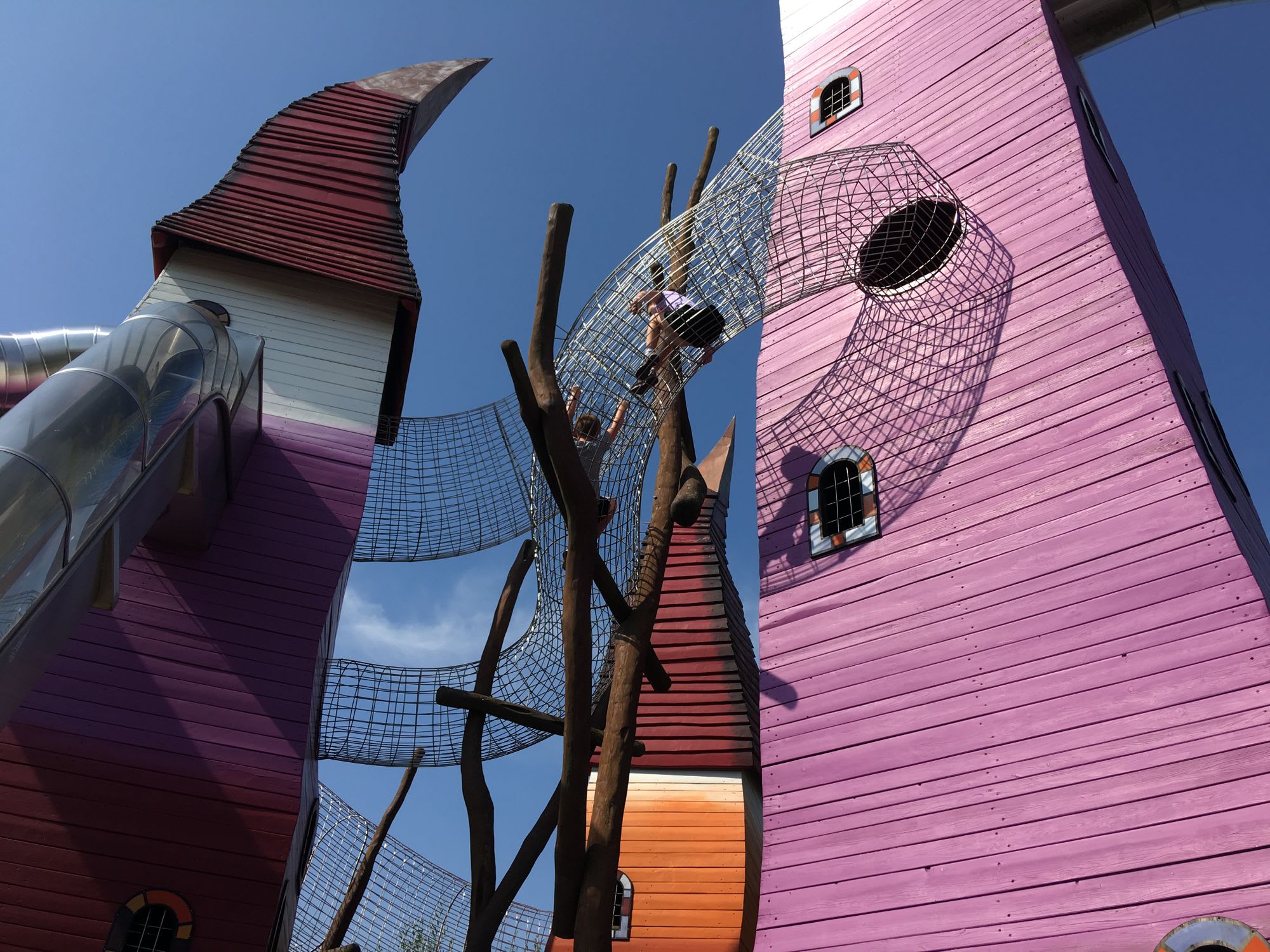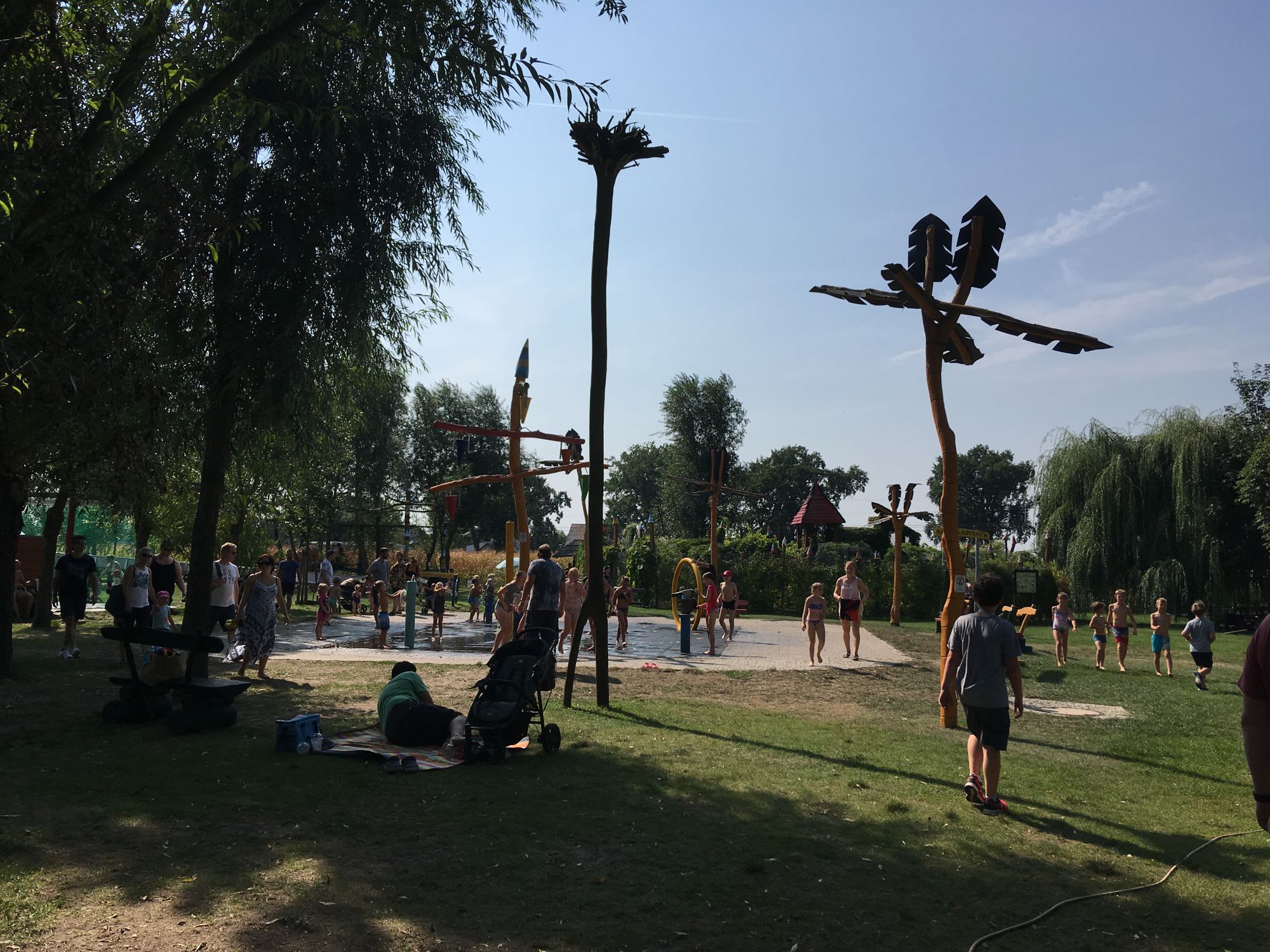 Monday
I've been wanting to check out Tropical Islands ever since I saw the Casey Neistat video. It's a waterpark inside a huge old Soviet aircraft hangar. It was totally worth the trip. The kids had a blast and the parents did too. There are about a dozen slides. A new outdoor park just opened with a whitewater rapids slide. It's made from concrete. The boys and I went down it probably 100 times.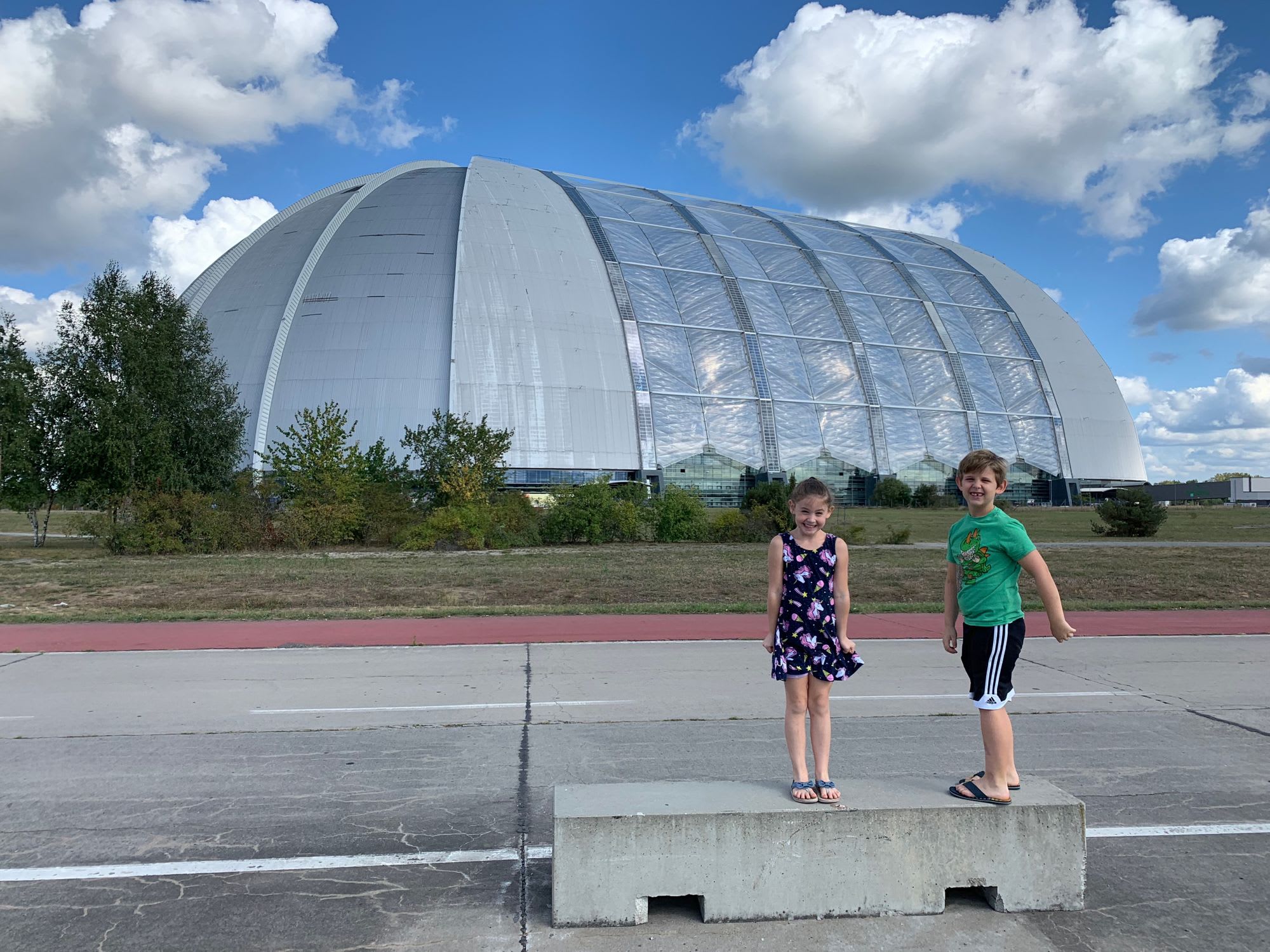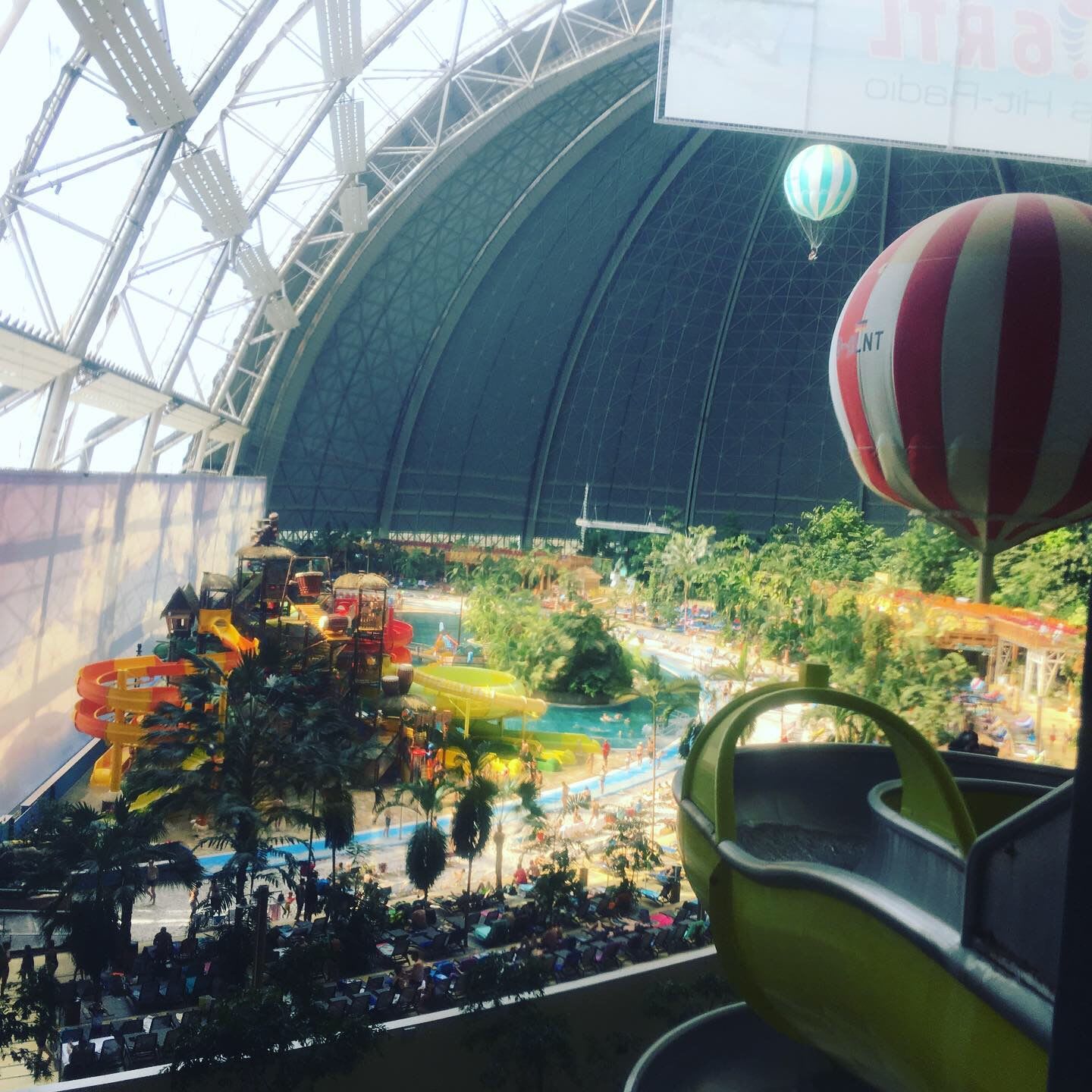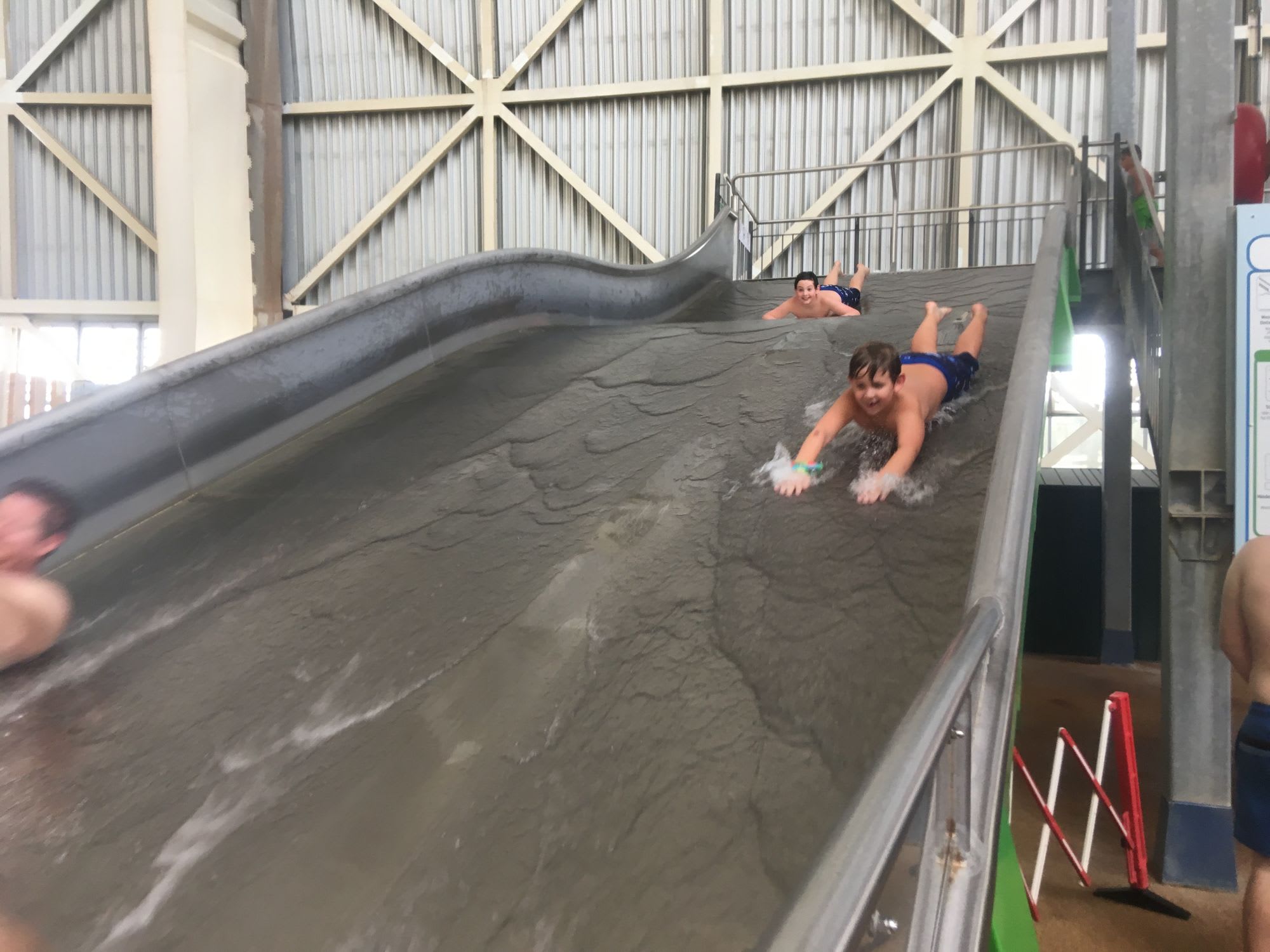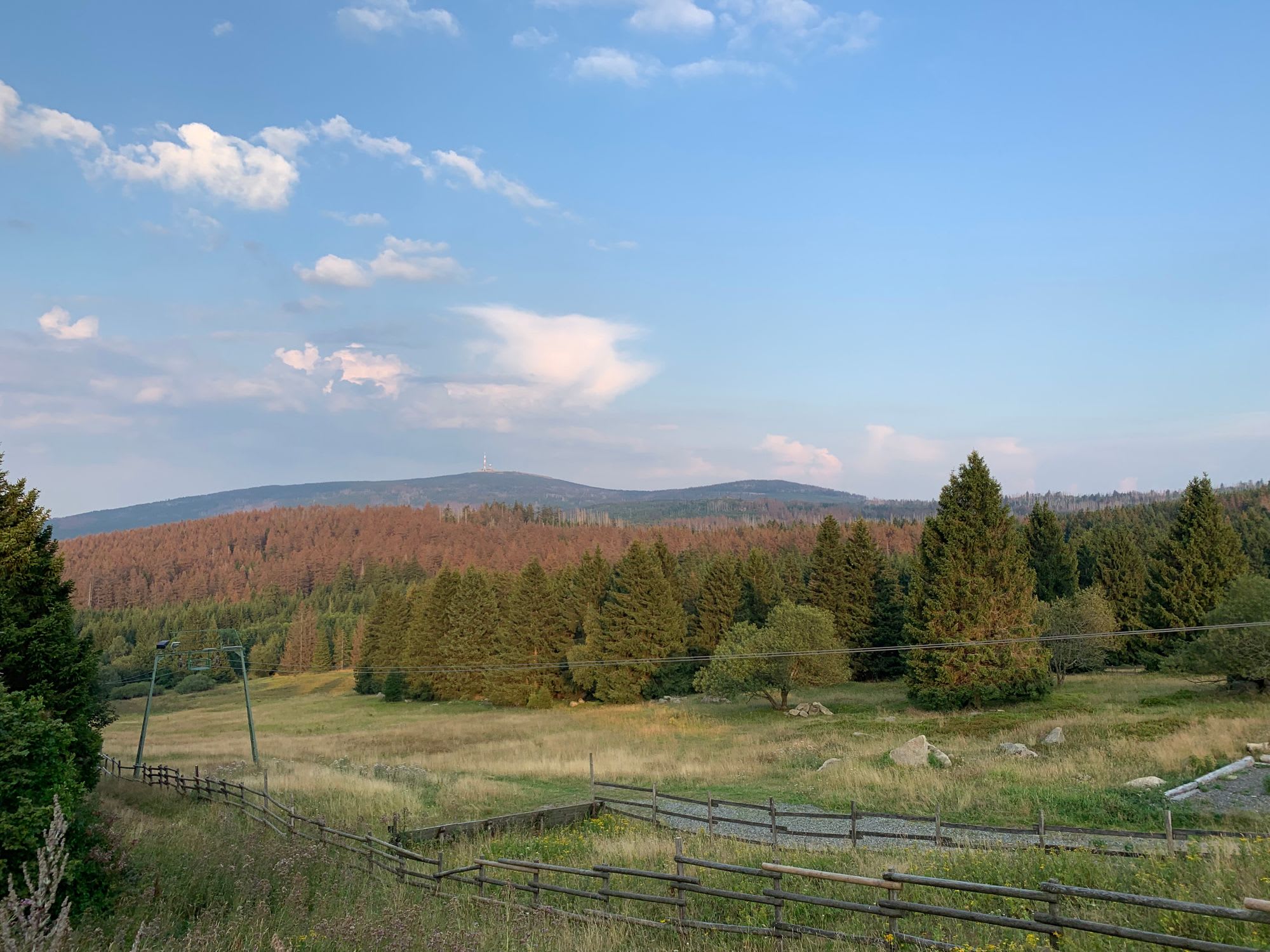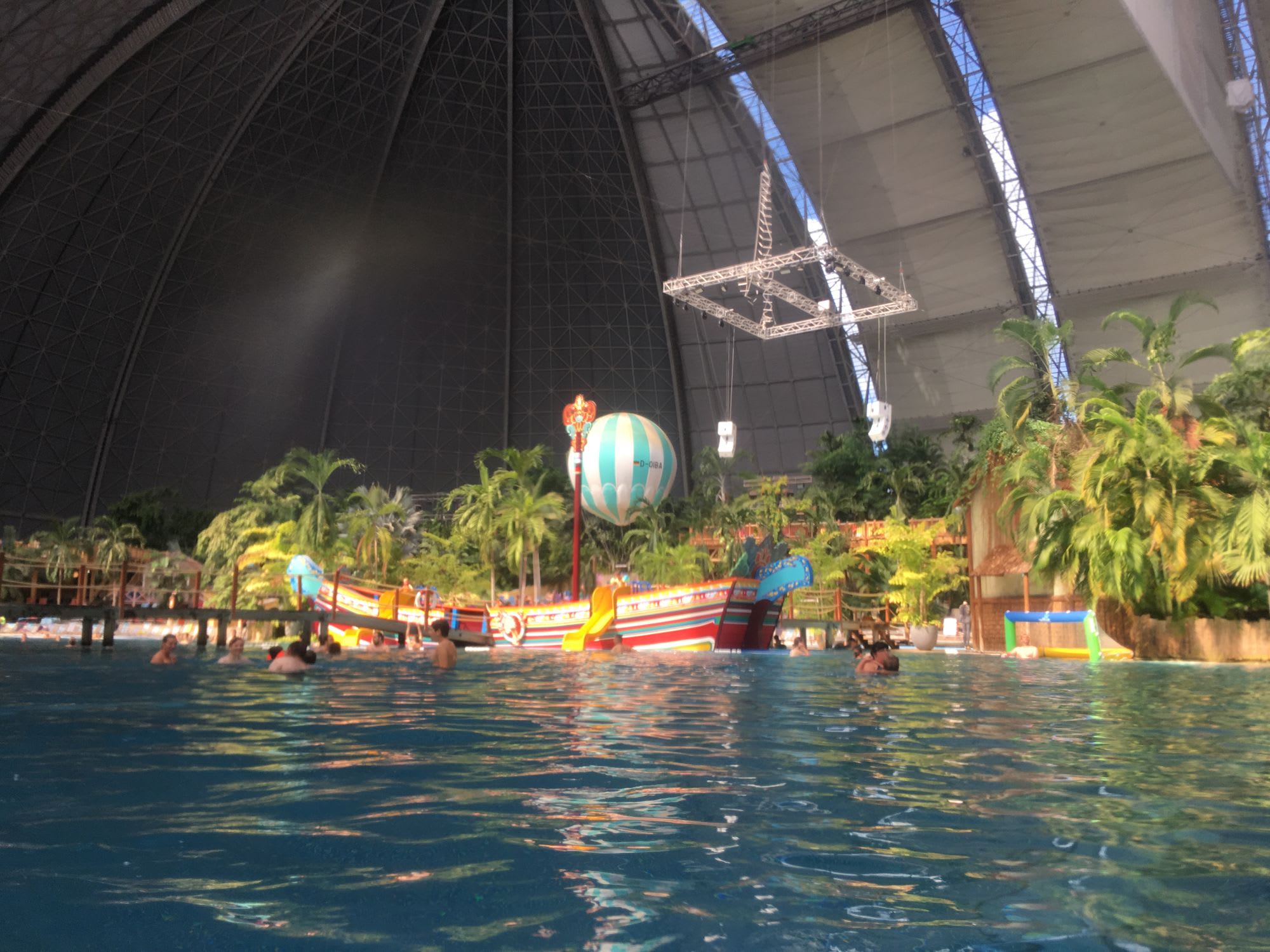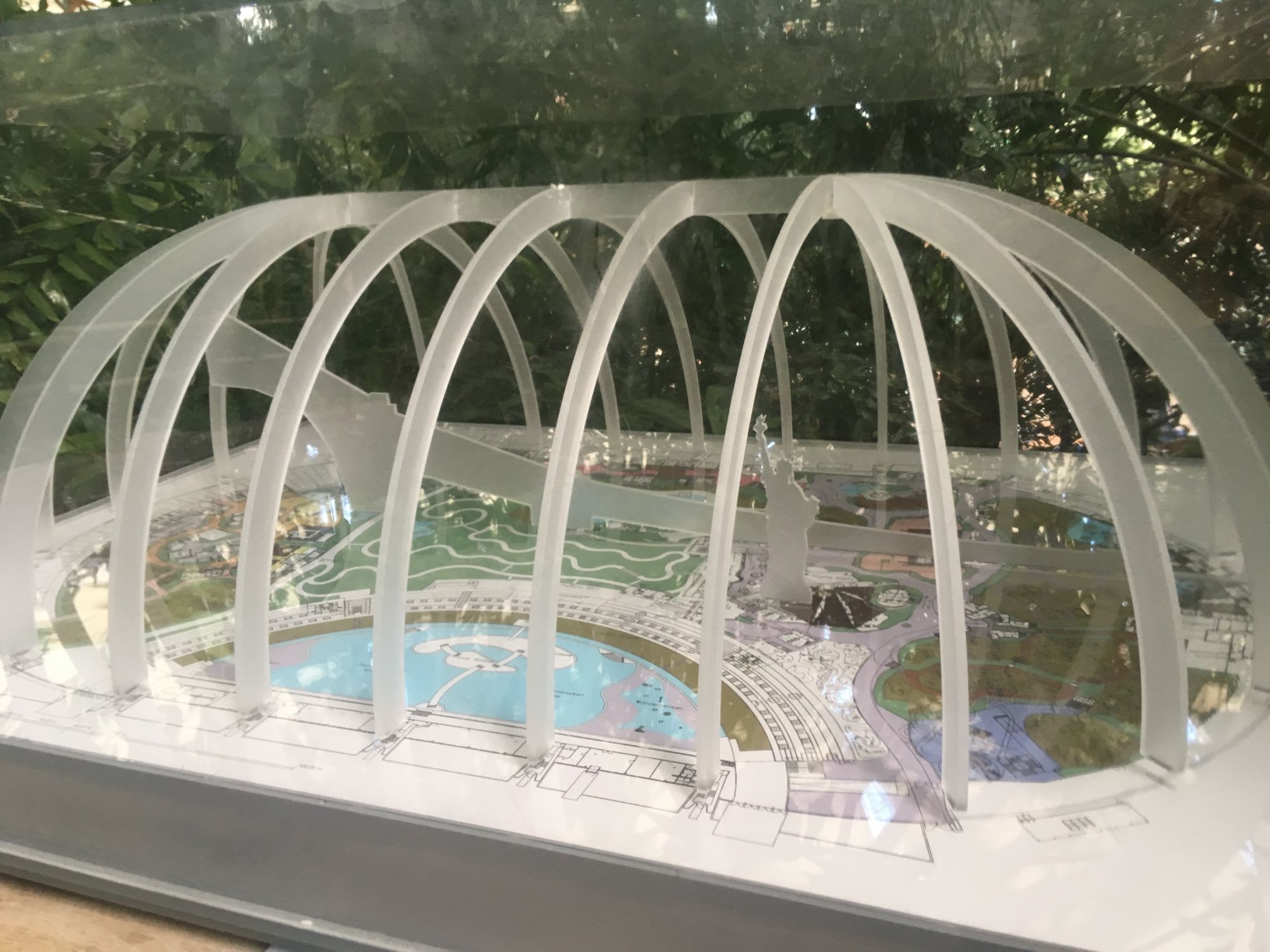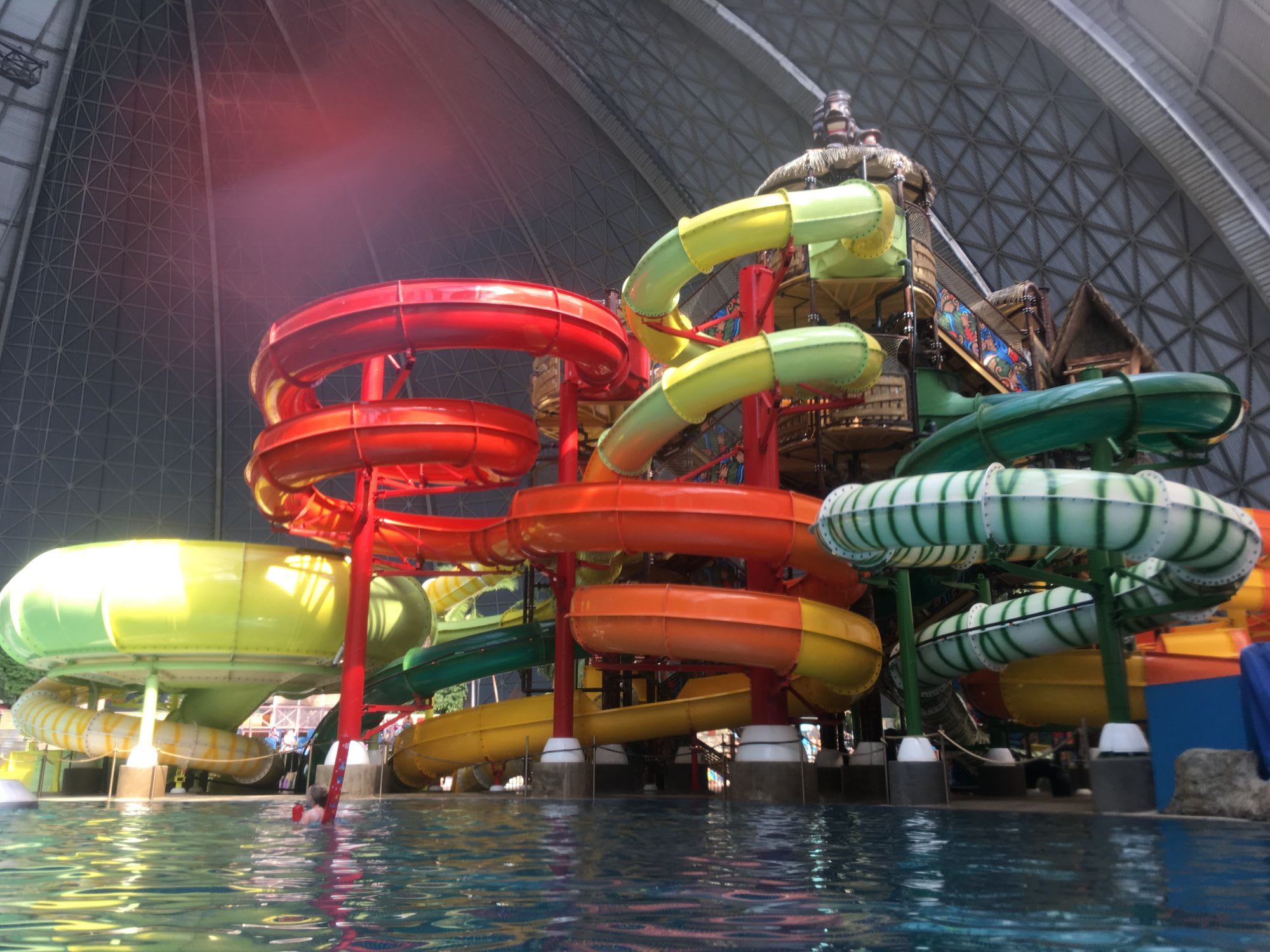 Tuesday
Nothing too exciting today. We've had enough fun. A little work and some school.
Wednesday
Let's check out Berlin. We drove to a train station and parked on the street. We must have found an okay spot because the car was there without a ticket when we returned.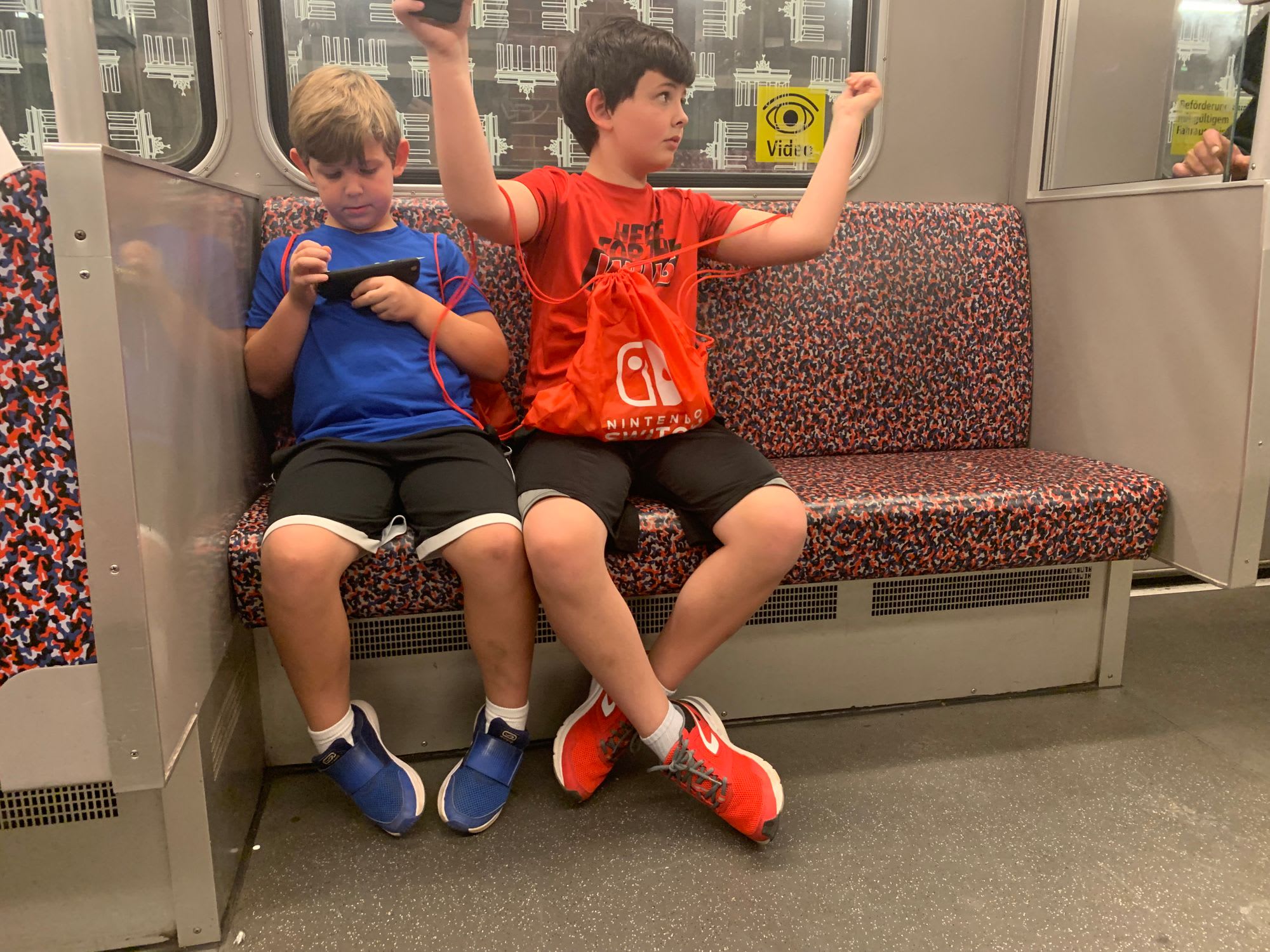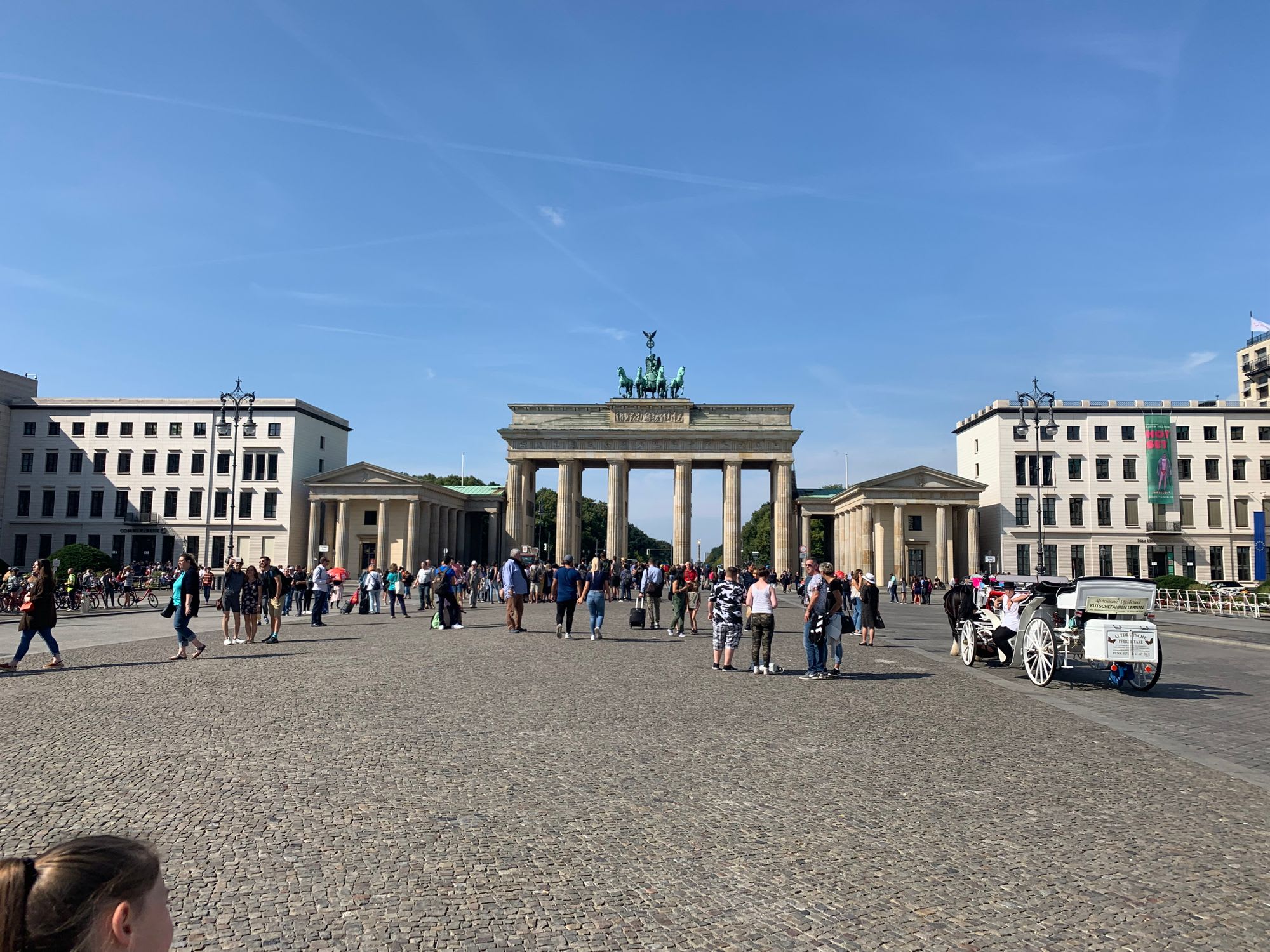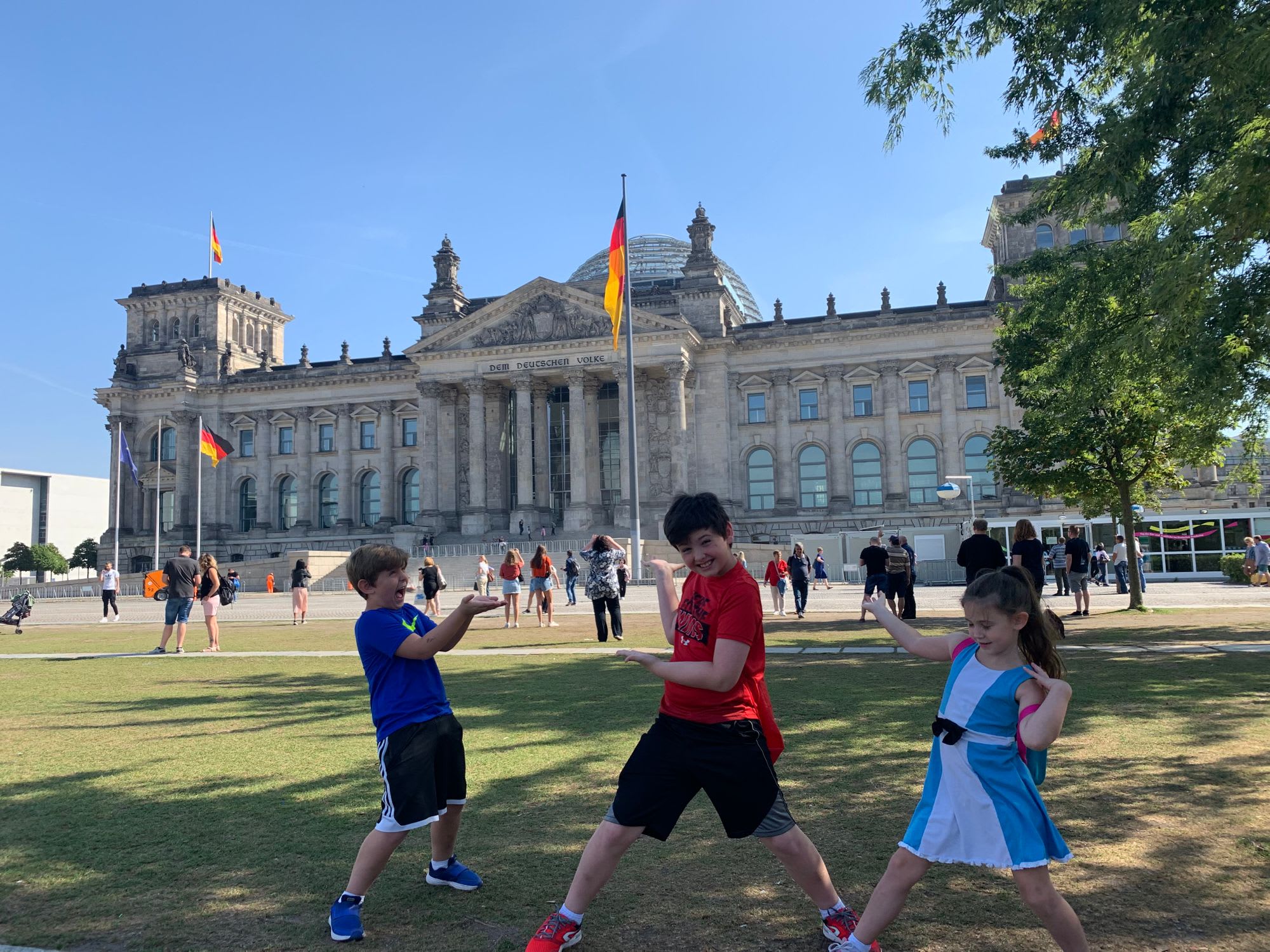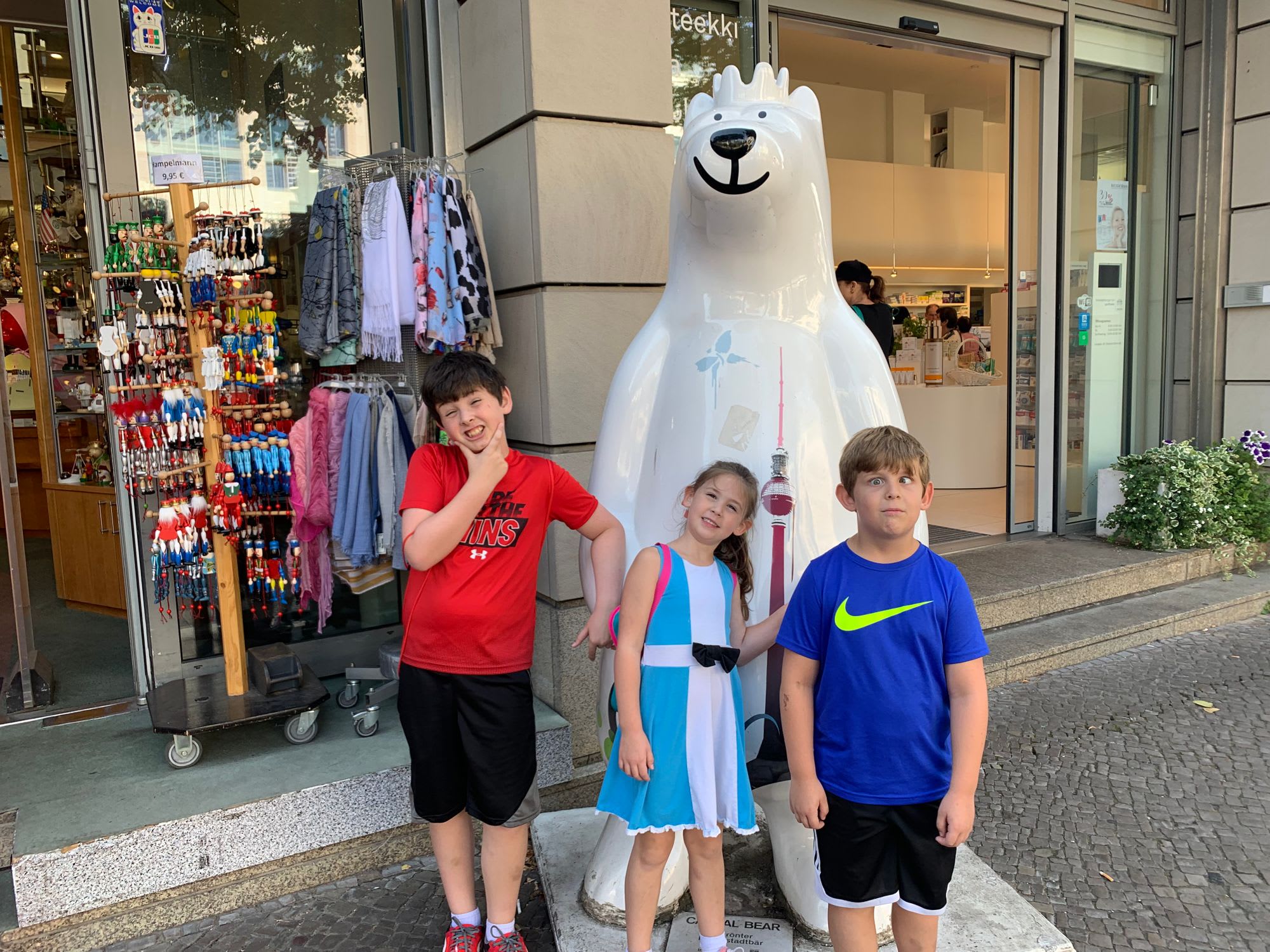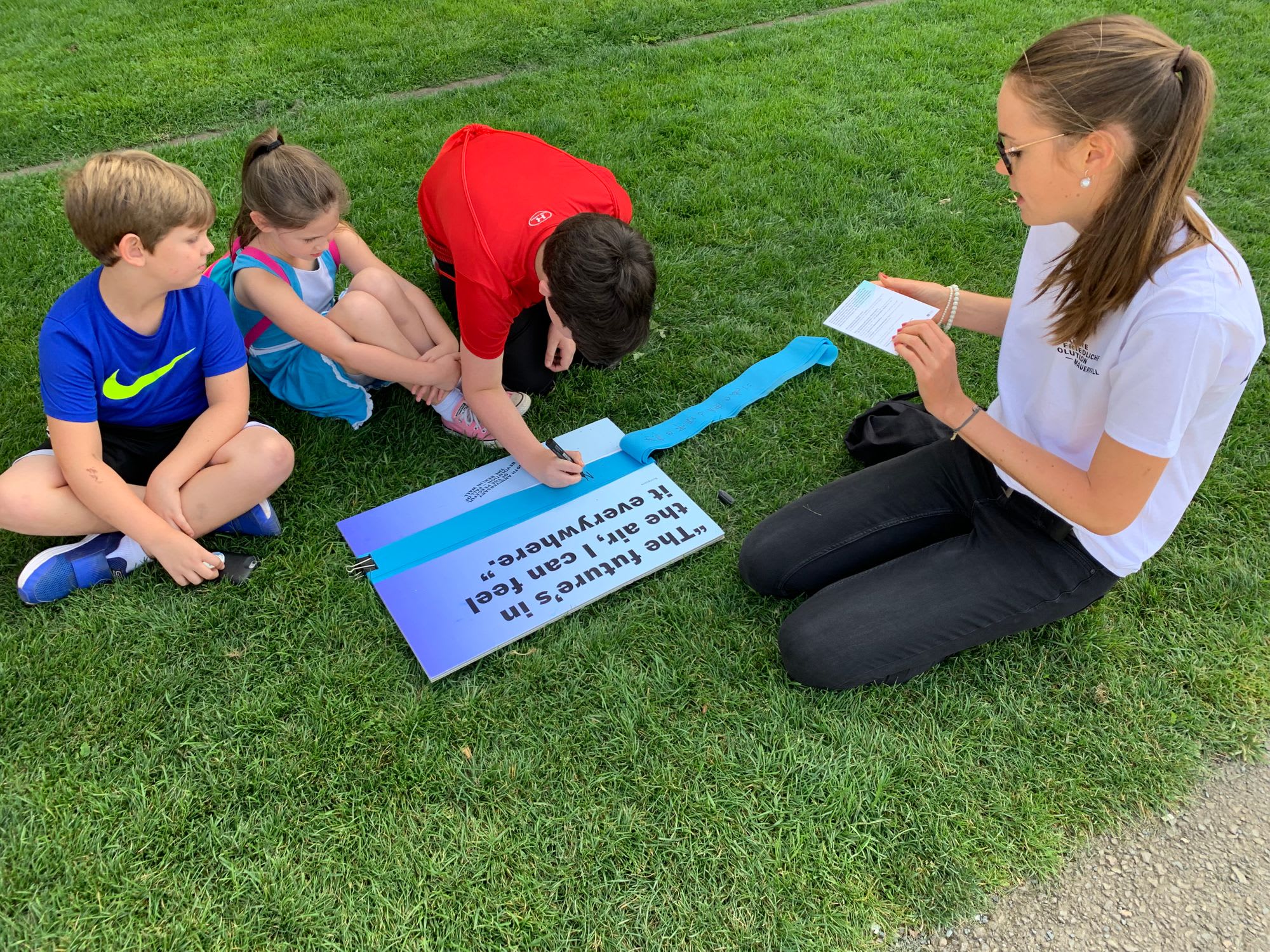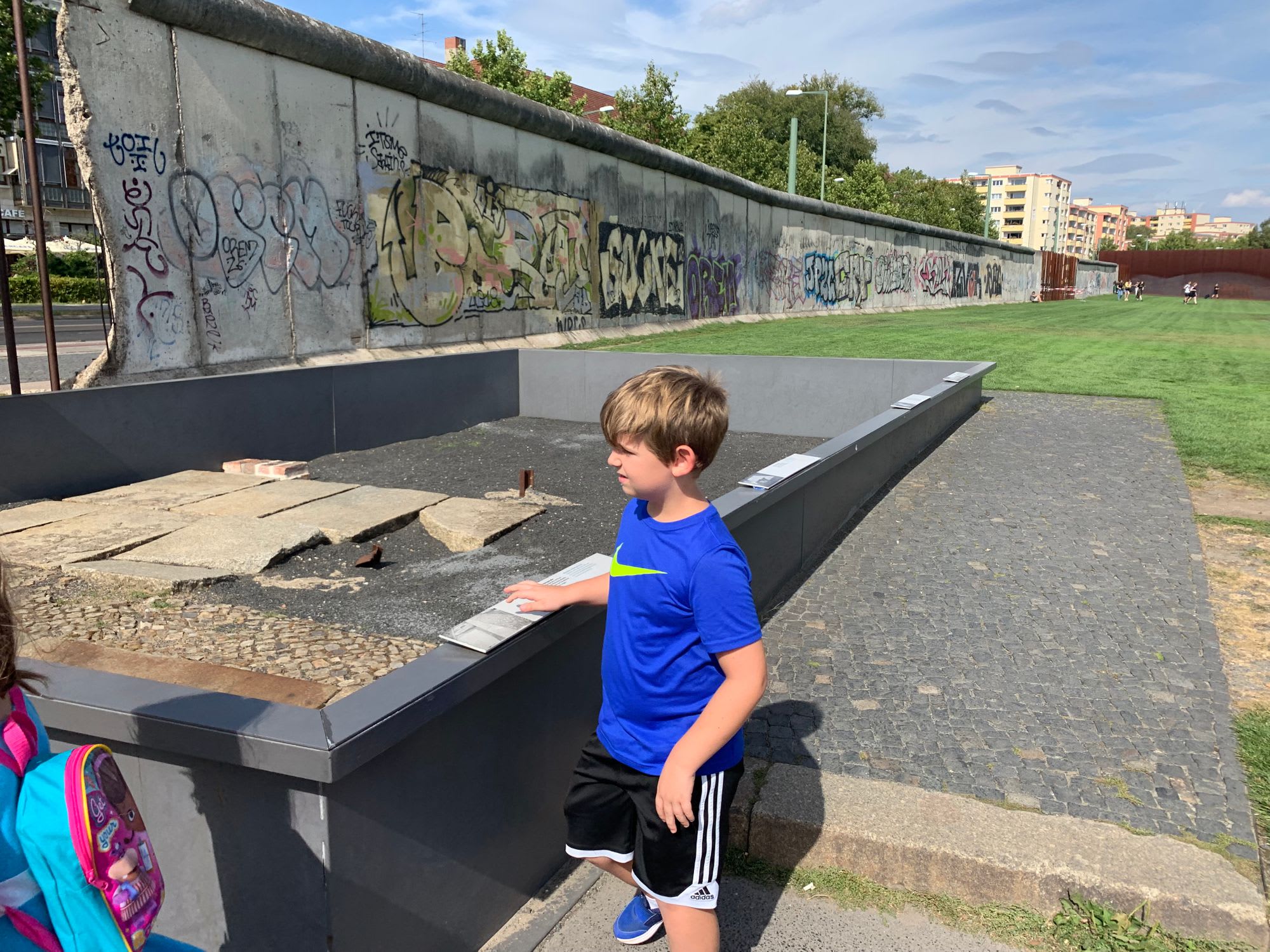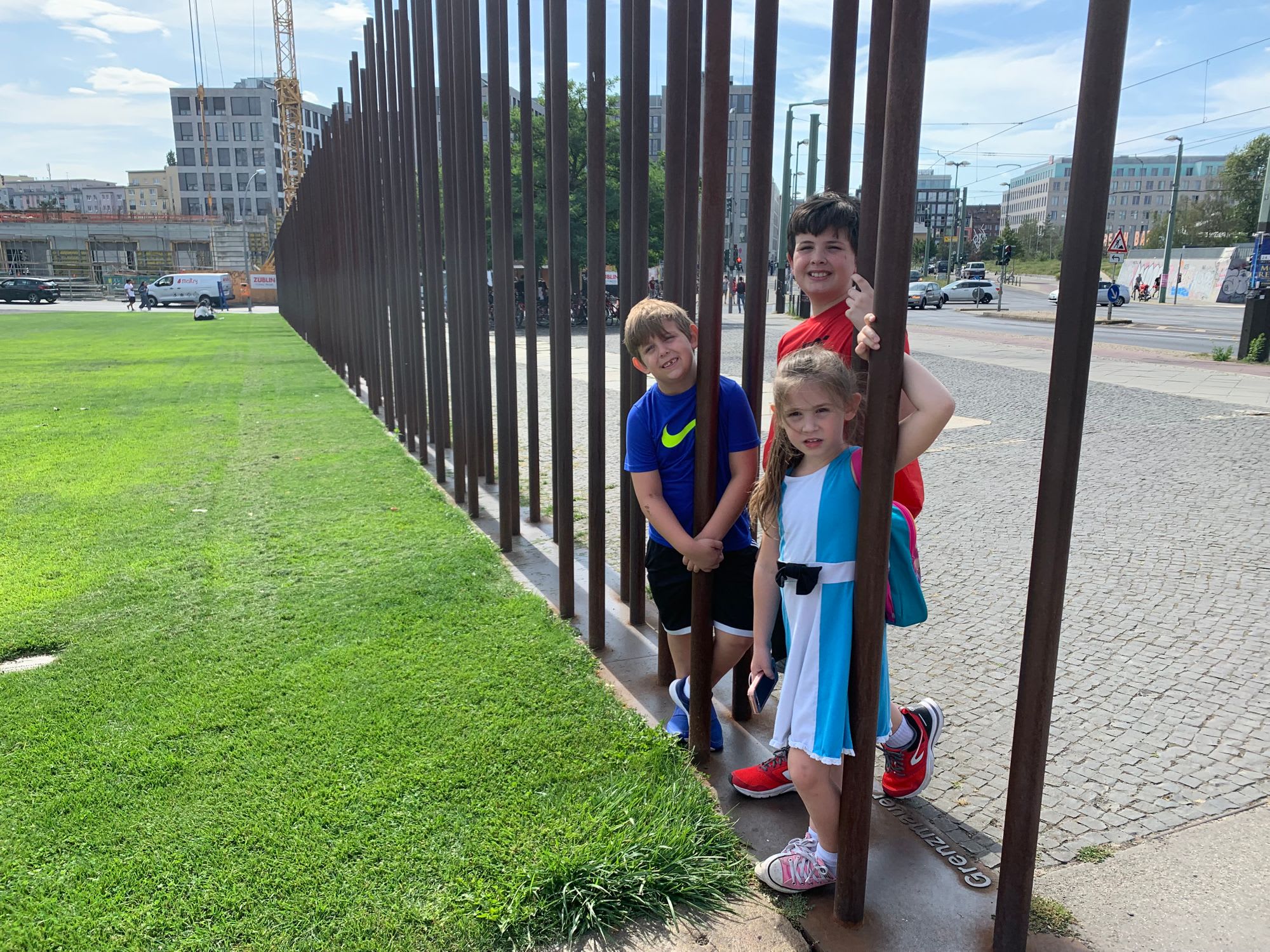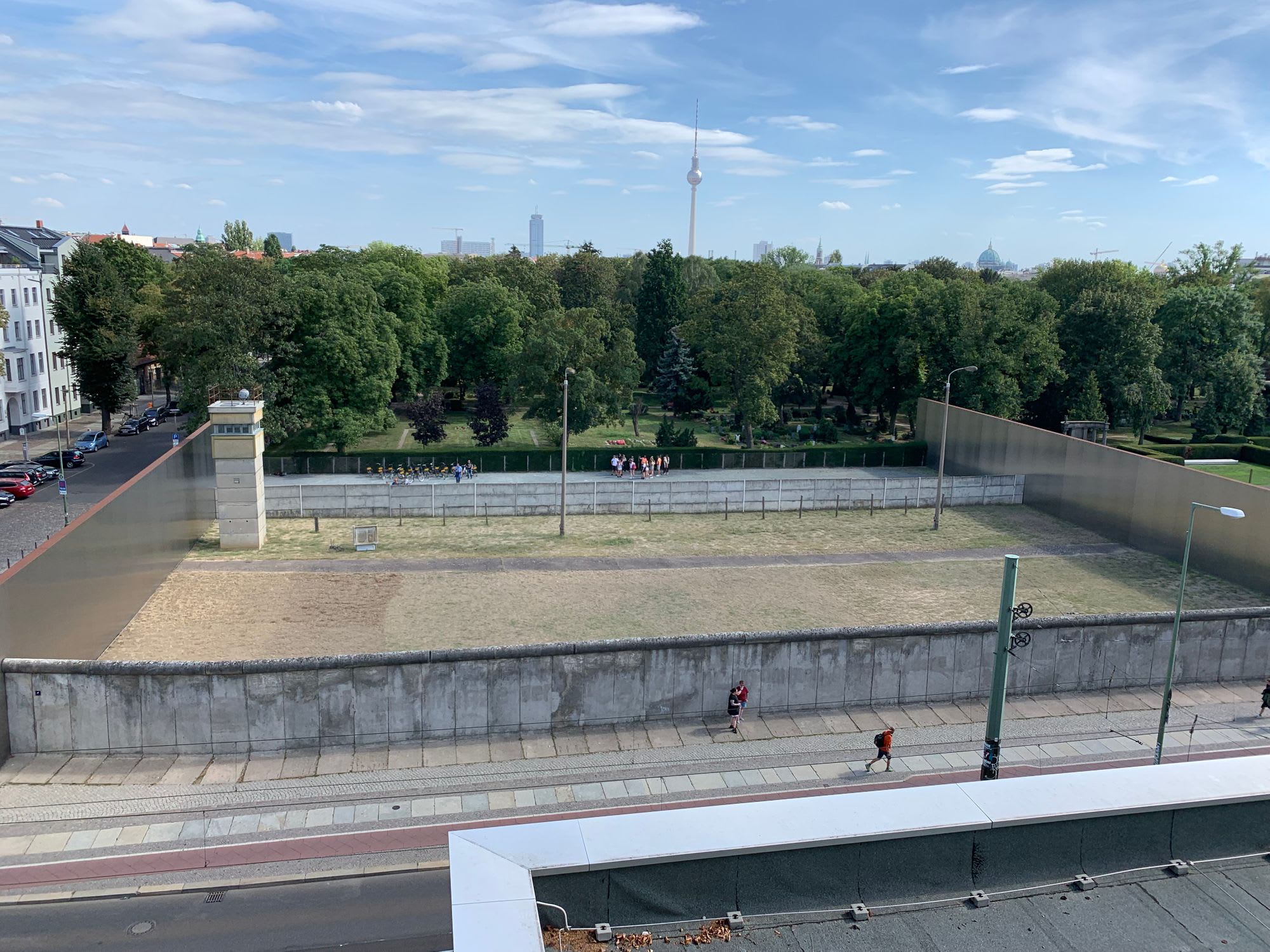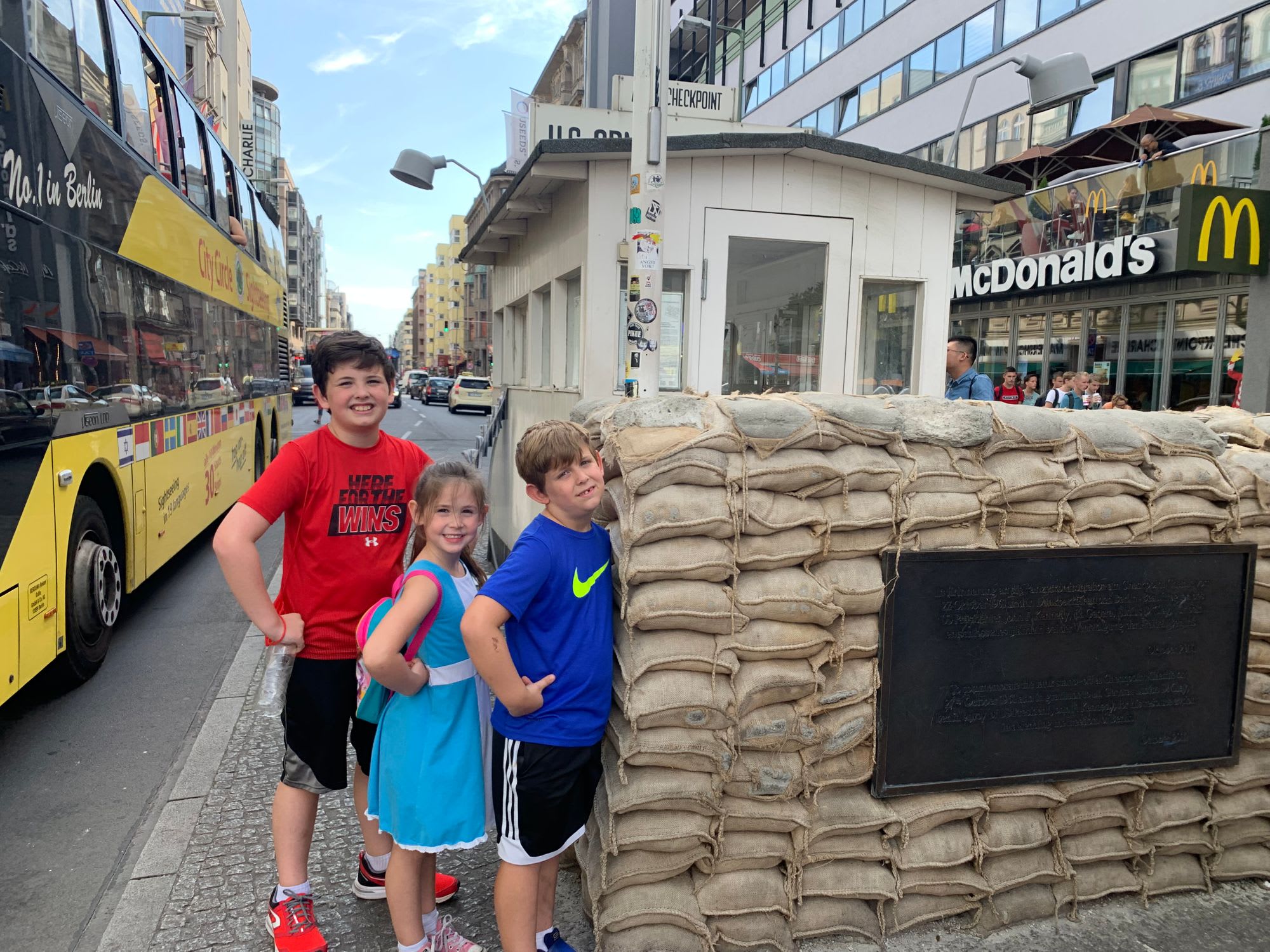 Thursday
Flat tire! We woke up to a flat on the rental car. I walked up the street to the service station and bought some ReifenFix which is the German equivalent to Fix-A-Flat. I was able to get the tire inflated enough to drive to a service station. I talked with the shop employee using Google Translate. He couldn't patch the tire because it was a staple and it was too close to the sidewall.
I found a tire shop a bit farther down the road. They were able to get us up and running in an hour or so. Big thanks to Marvin and Uwe for helping us get back on the road!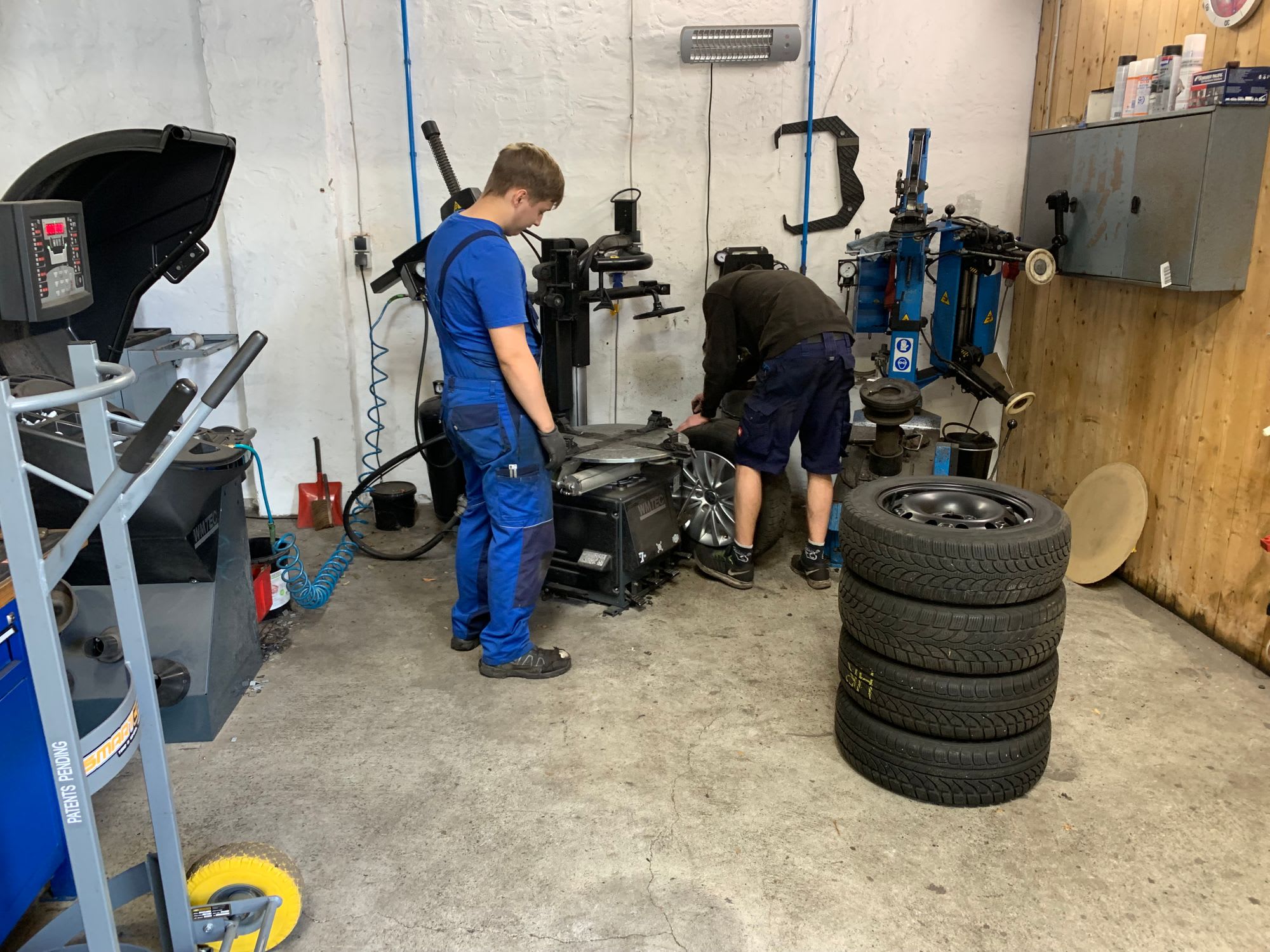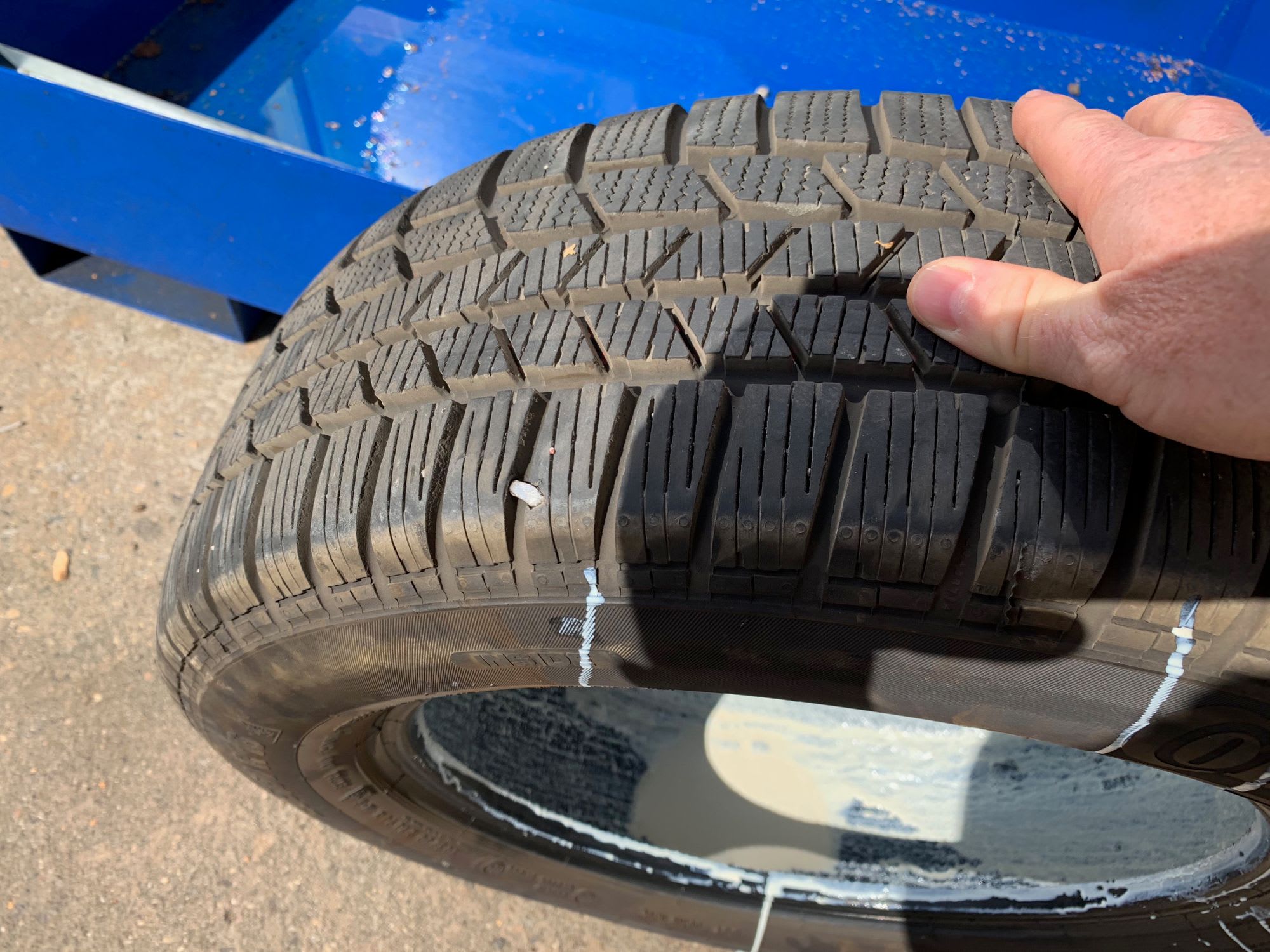 Friday
Road trip! Time to leave Germany and visit The Netherlands. We packed the car and drove across Germany. We enjoyed the rest stops in Germany. Very clean and super tasty food! At this one, the food was prepared to order. Everything was hot and delicious.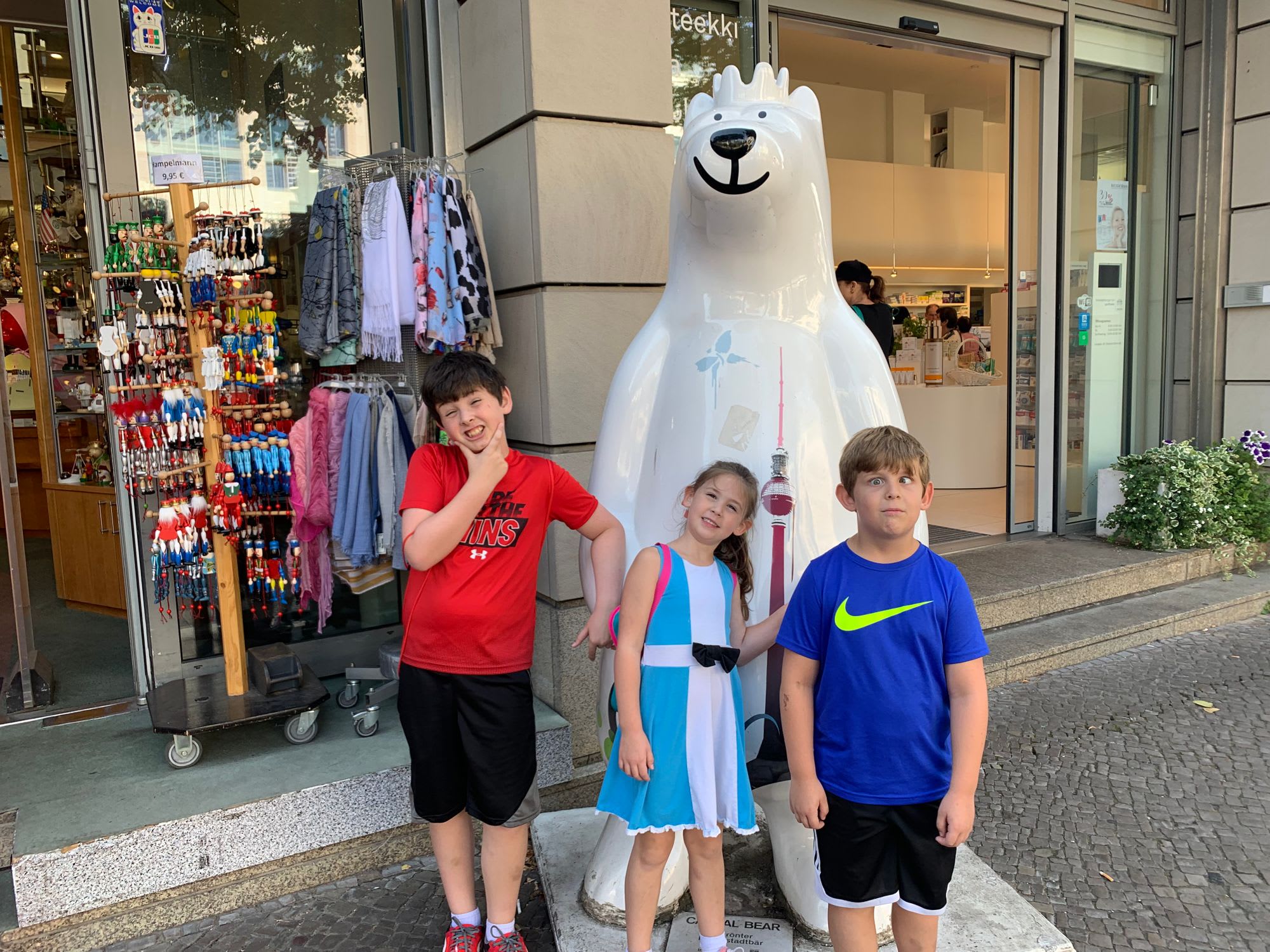 Our next AirBnb is in sort of a campground. Camping in The Netherlands is not like camping anywhere else. They're just smaller houses with all the comforts of home! The houses are sort of small vacation cottages. We're on a small pond filled with carp, lilypads, and a fountain. It's pretty great!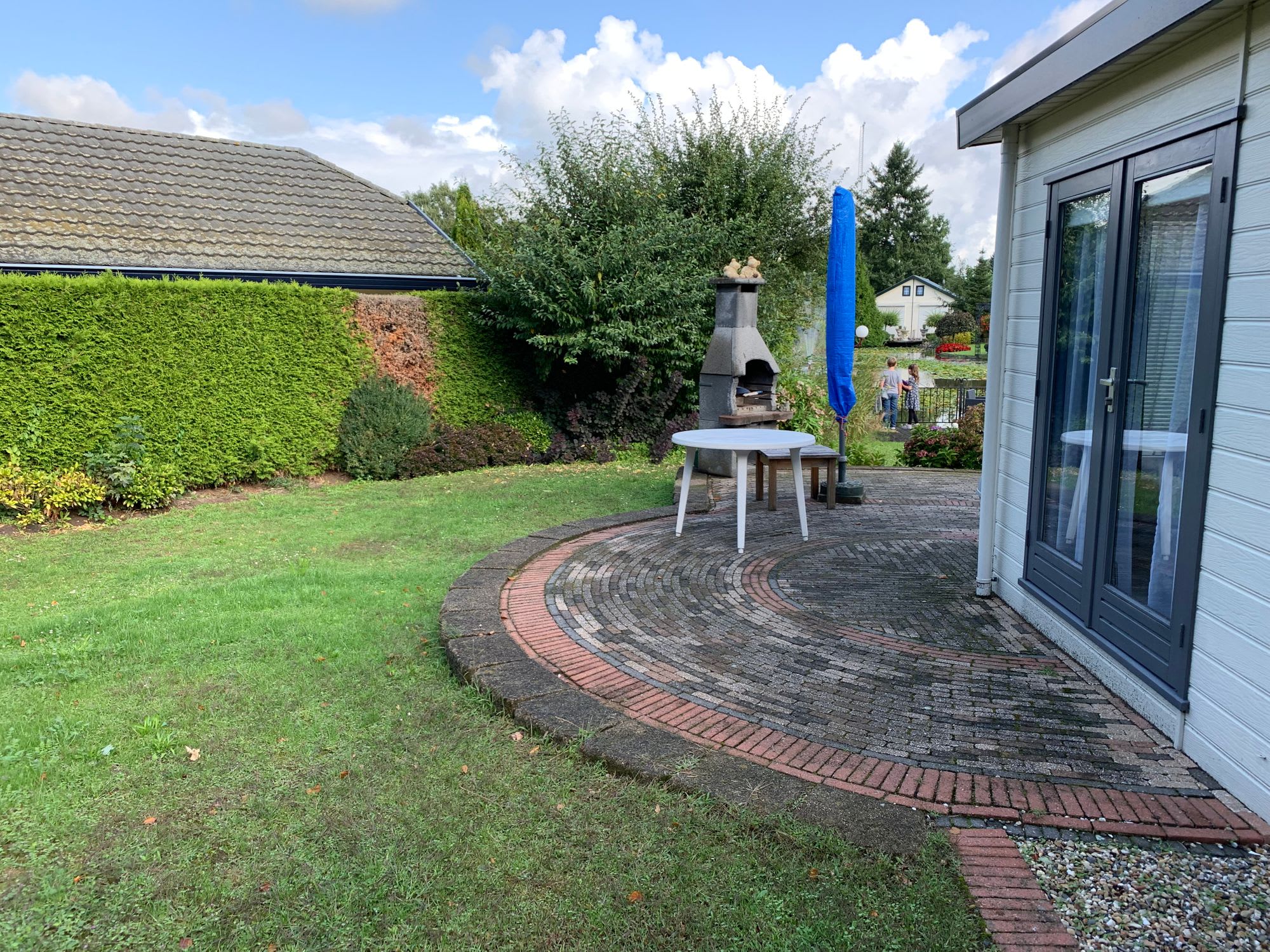 Grocery shopping was a little harder in Voorthuizen. Everything's in Dutch!
Saturday
Let's go see some windmills. We drove about an hour to Rotterdam. Filled with cool architecture and a new Markthal we were in search of some lunch.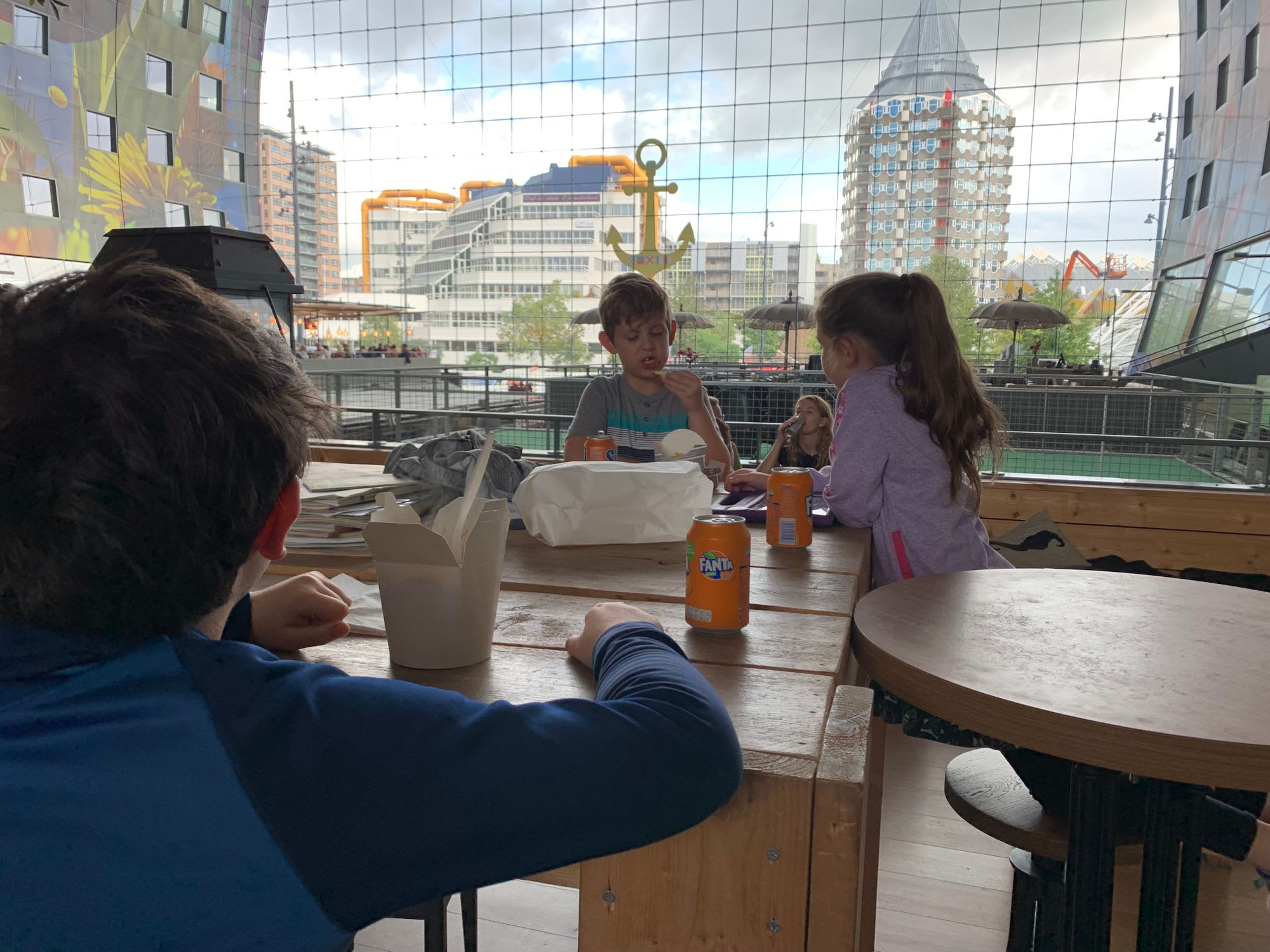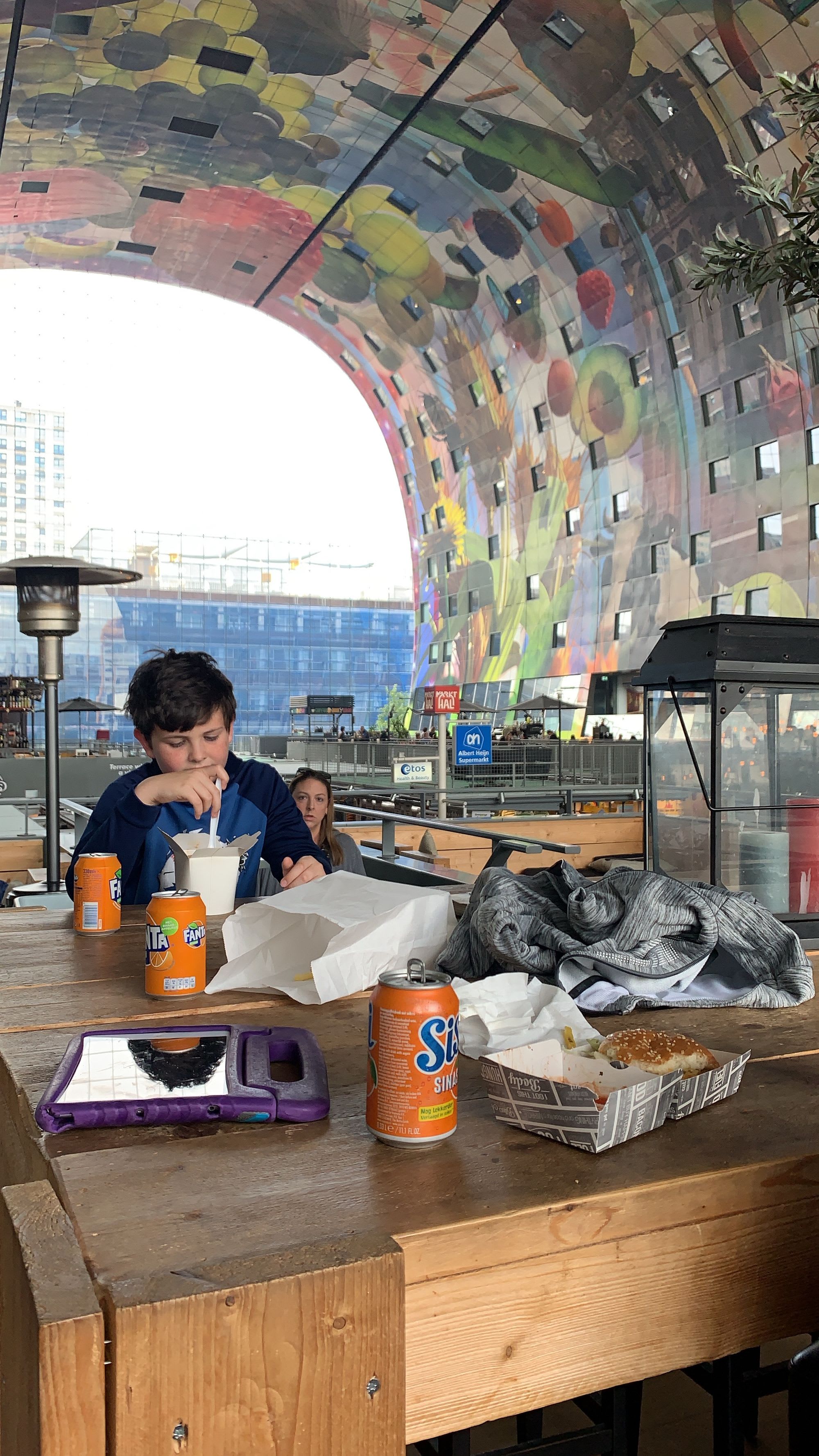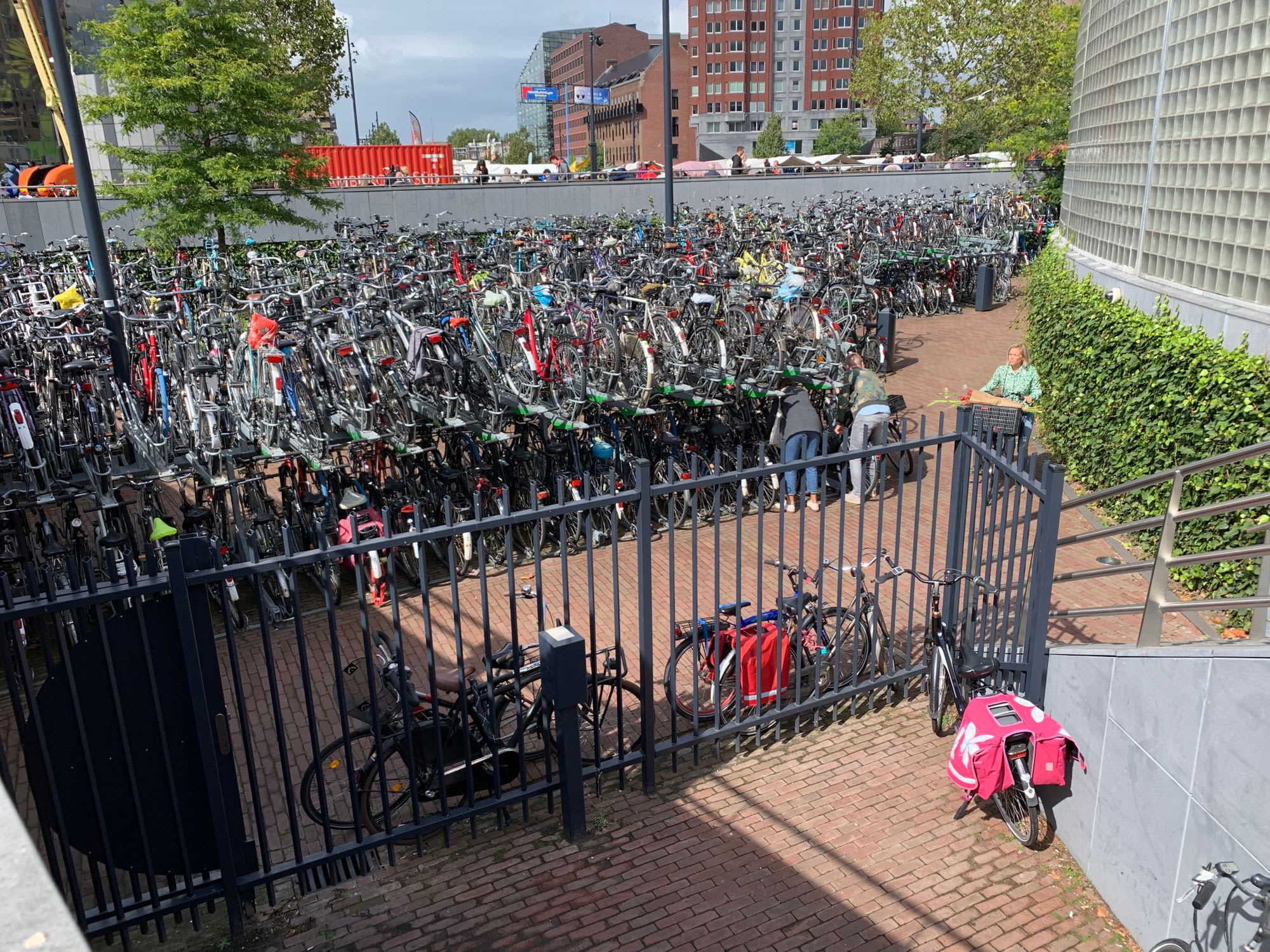 After lunch we drove to Kinderdjik to see the windmills. Built in 1738 and 1740 to pump water out of the lowlands they are still spinning today. We were too close to the end of the day to buy a ticket to get in to the musuem windmill but the attendant told us we could go check it out. It was great. We had the place to ourselves.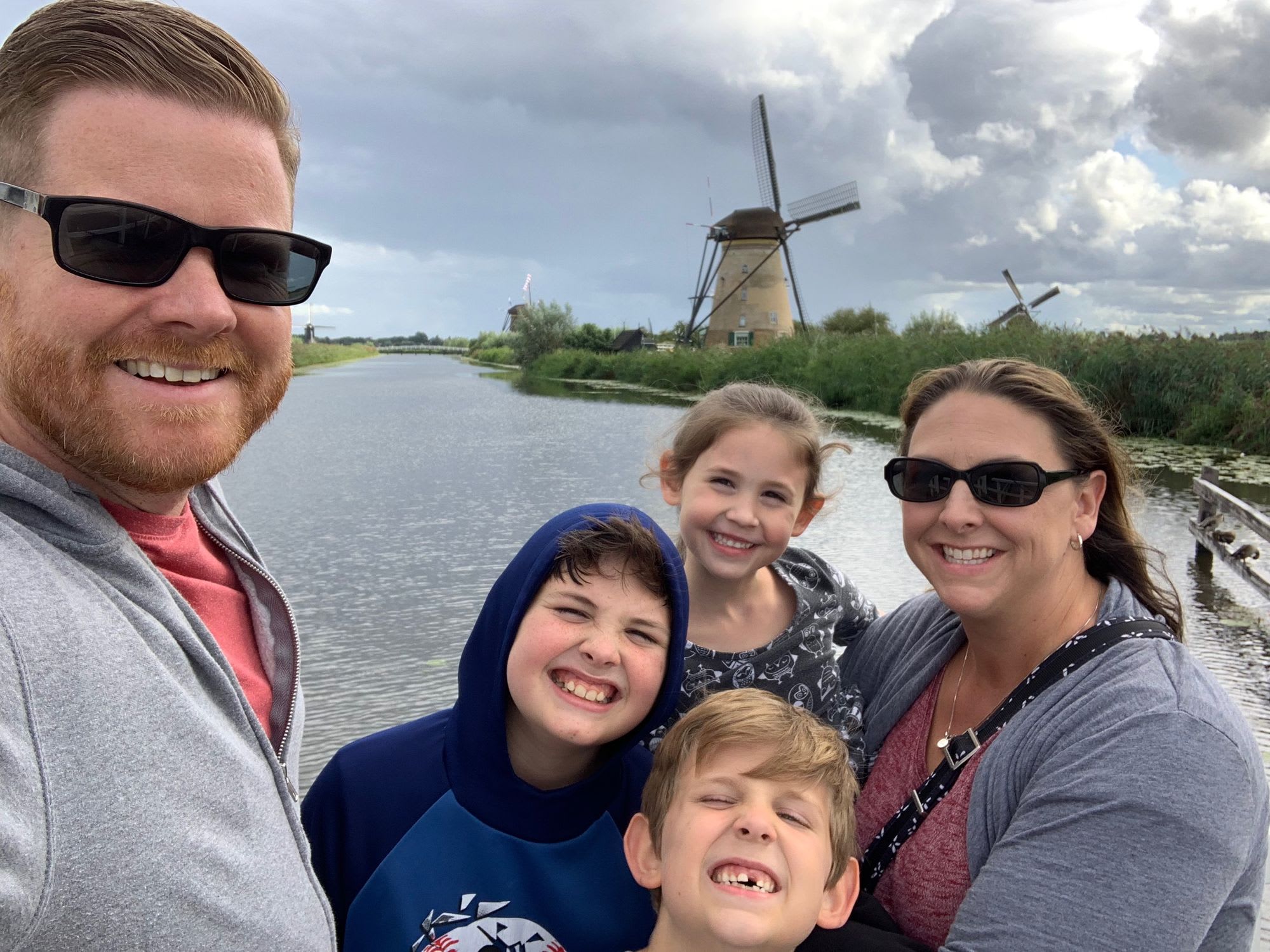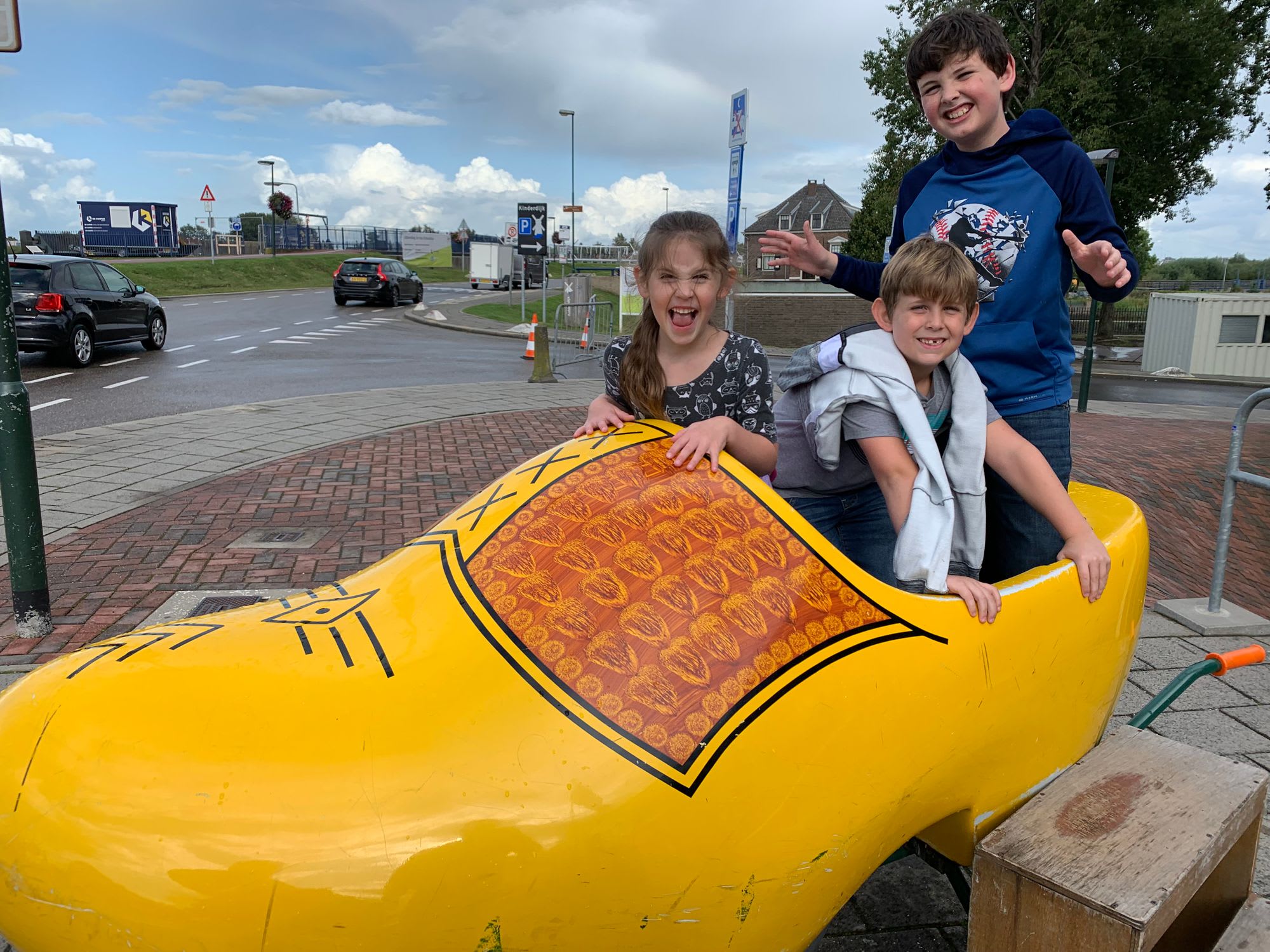 Until next week!