Week 8: The Netherlands, Belgium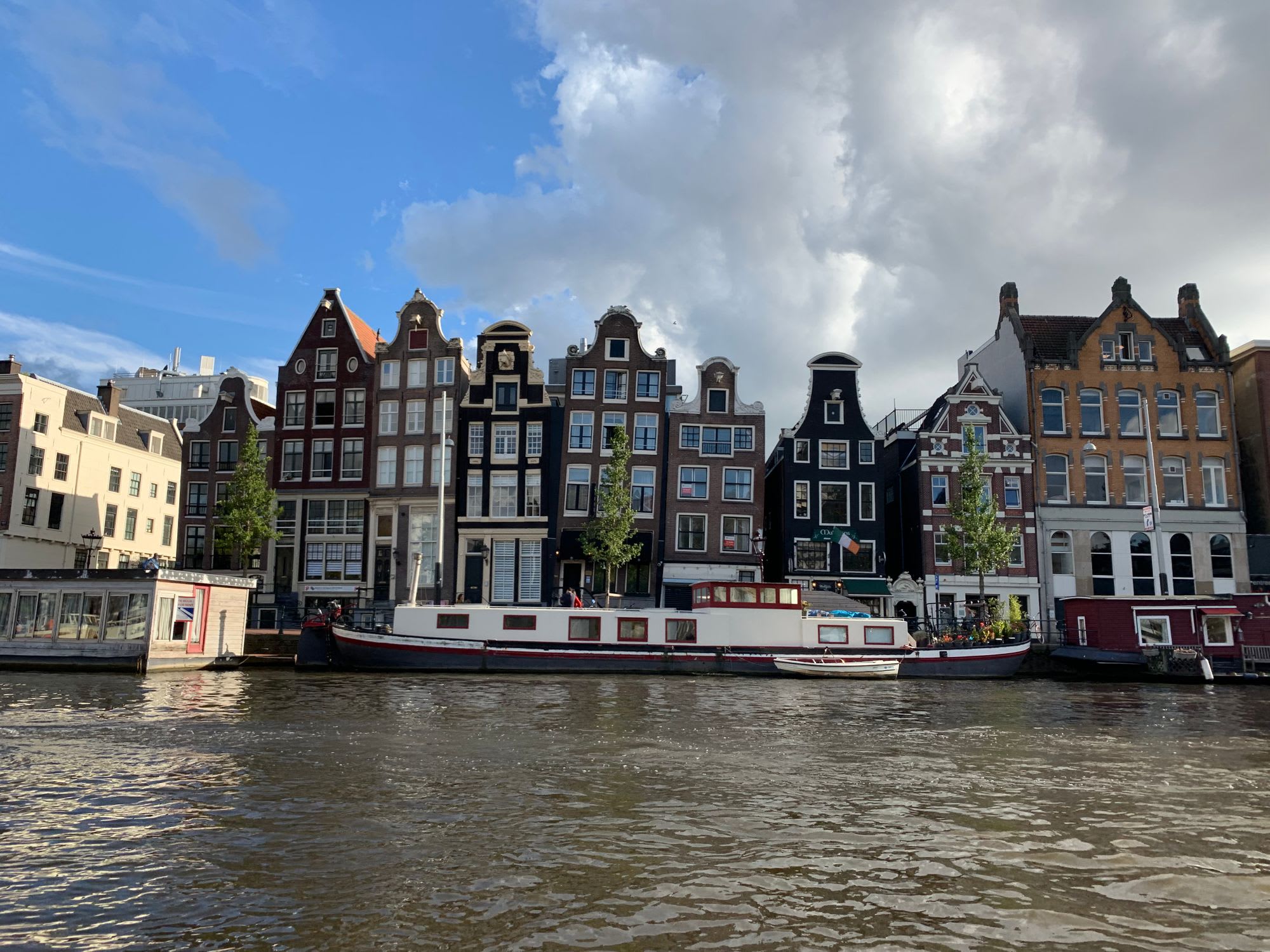 Sunday
We're staying in a "campground" in Voorthuizen. Camping in The Netherlands isn't at all like camping anywhere else. Our place is a small chalet on a pond. There's a pool, a cafe, and laundry faciliites. We're going to use all of those amenities today.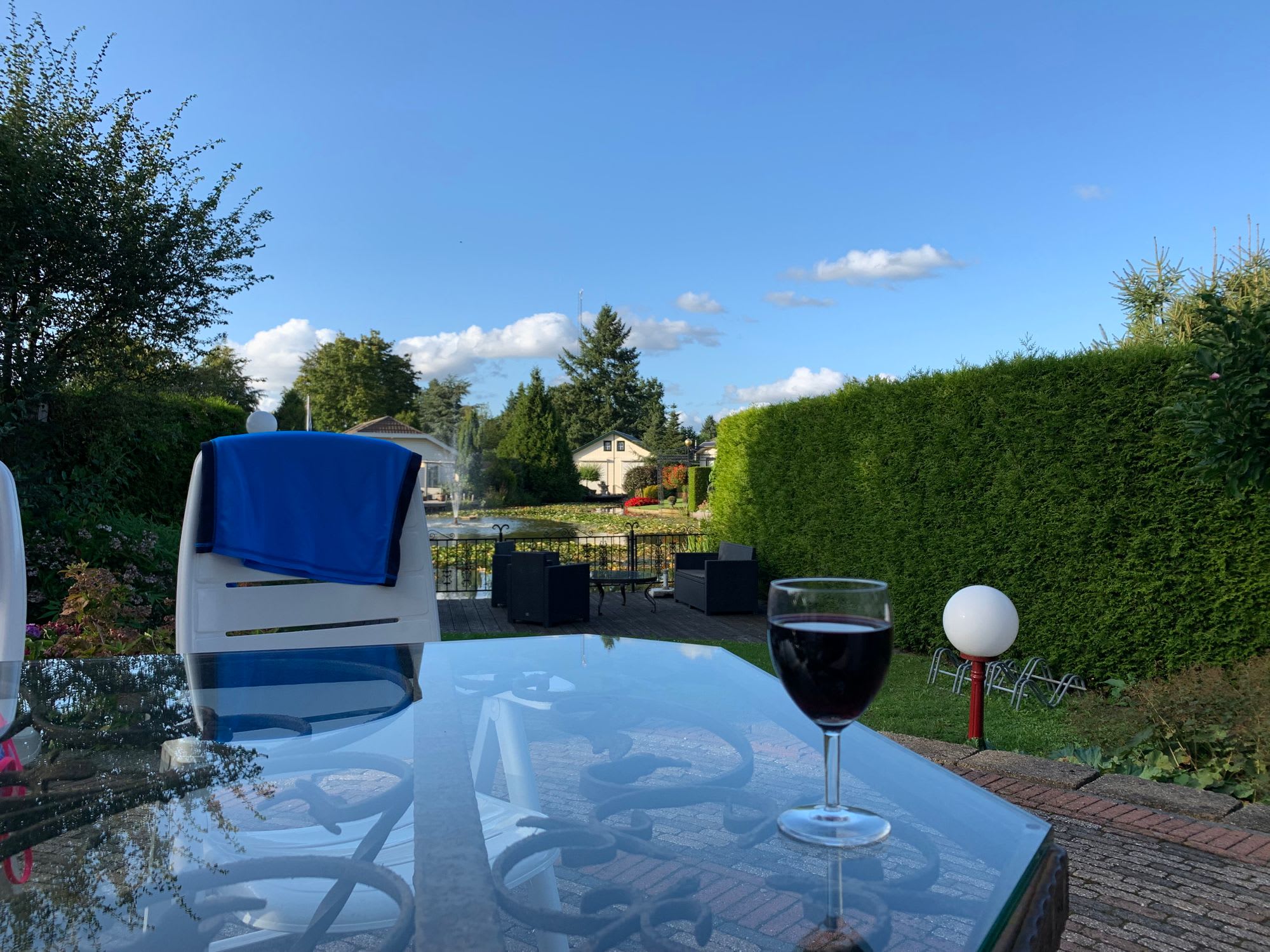 Monday, Tuesday, and Wednesday
School and work. Oliver lost more teeth. We made an attempt at an Amsterdam visit but Ady got sick on the way. That was a bit of a bummer as we had tickets to both the Van Gogh museum and Anne Frank house. Van Gogh allowed us to change the tickets but Anne Frank was just too busy.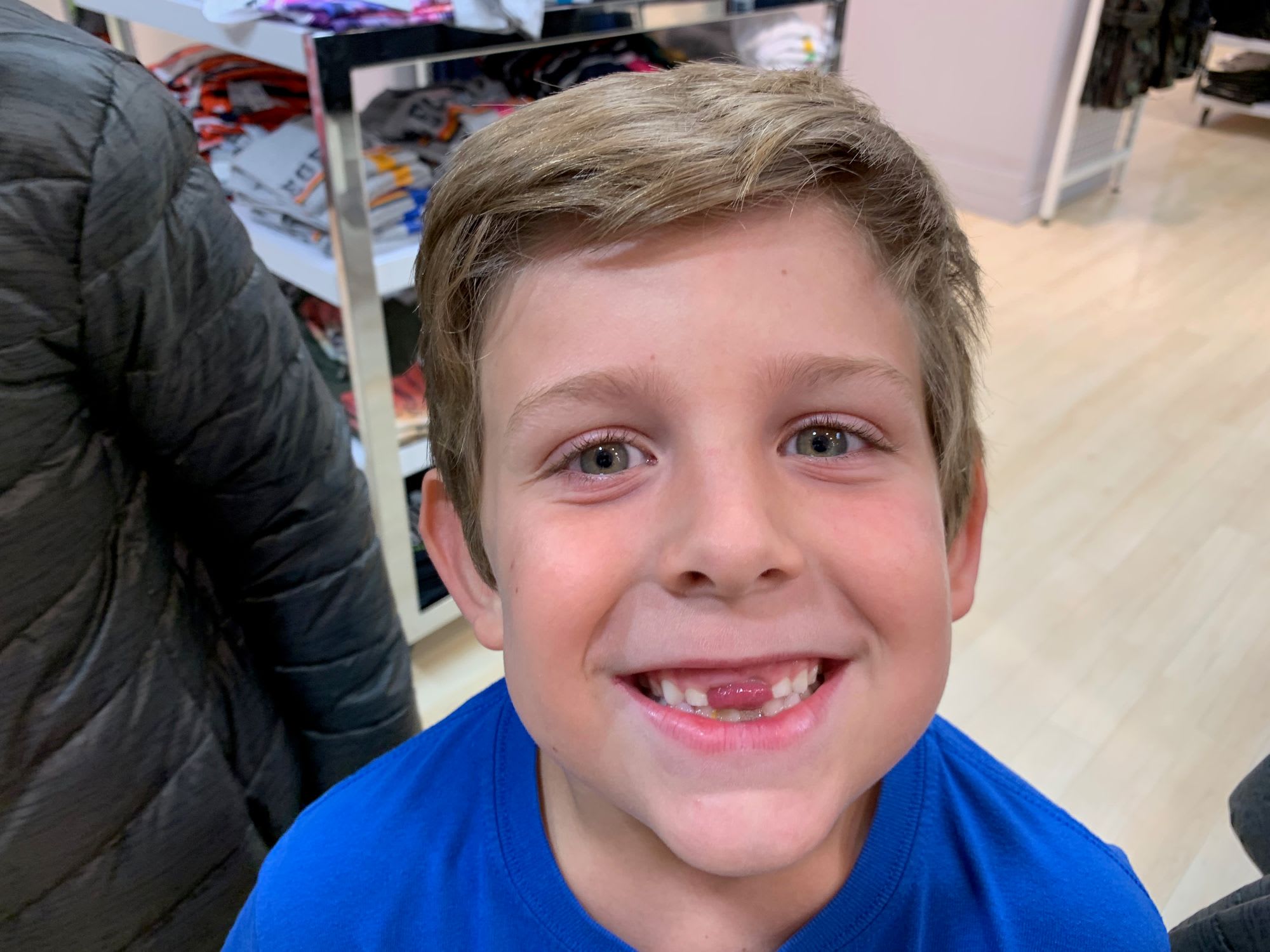 Thursday
It looks like all the sickness has passed. We had dinner at a super cool little pancake restaurant near the house. I love finding places like this. There was an entire playground and little table-huts in the forest. The servers were super helpful and  brought the kids chalk and balloons. It was called Cafetaria-Eethuisje De Heuveltjes. She told me how to pronounce it, but there's no way I could do it again. We tried lots of different pancakes.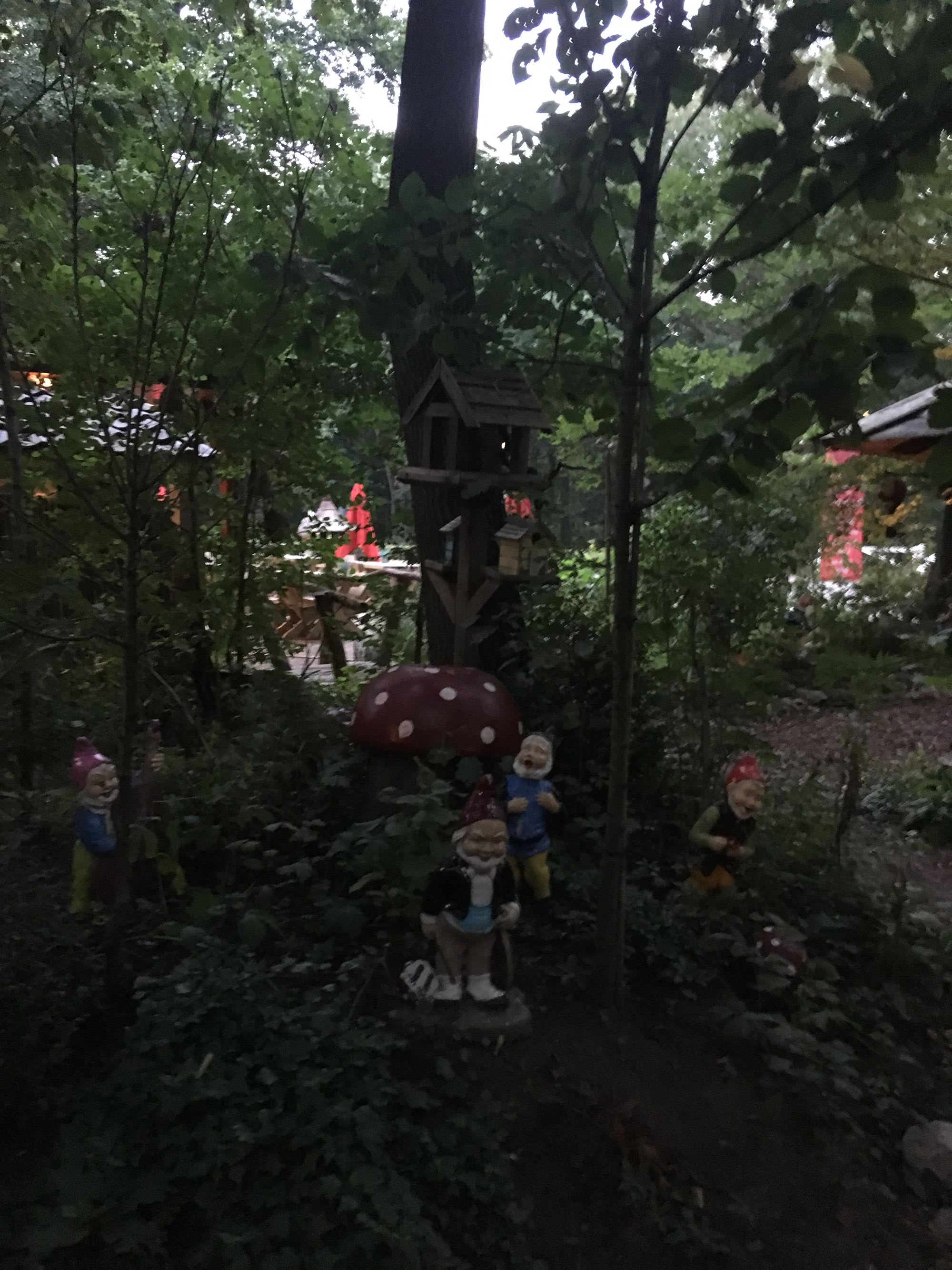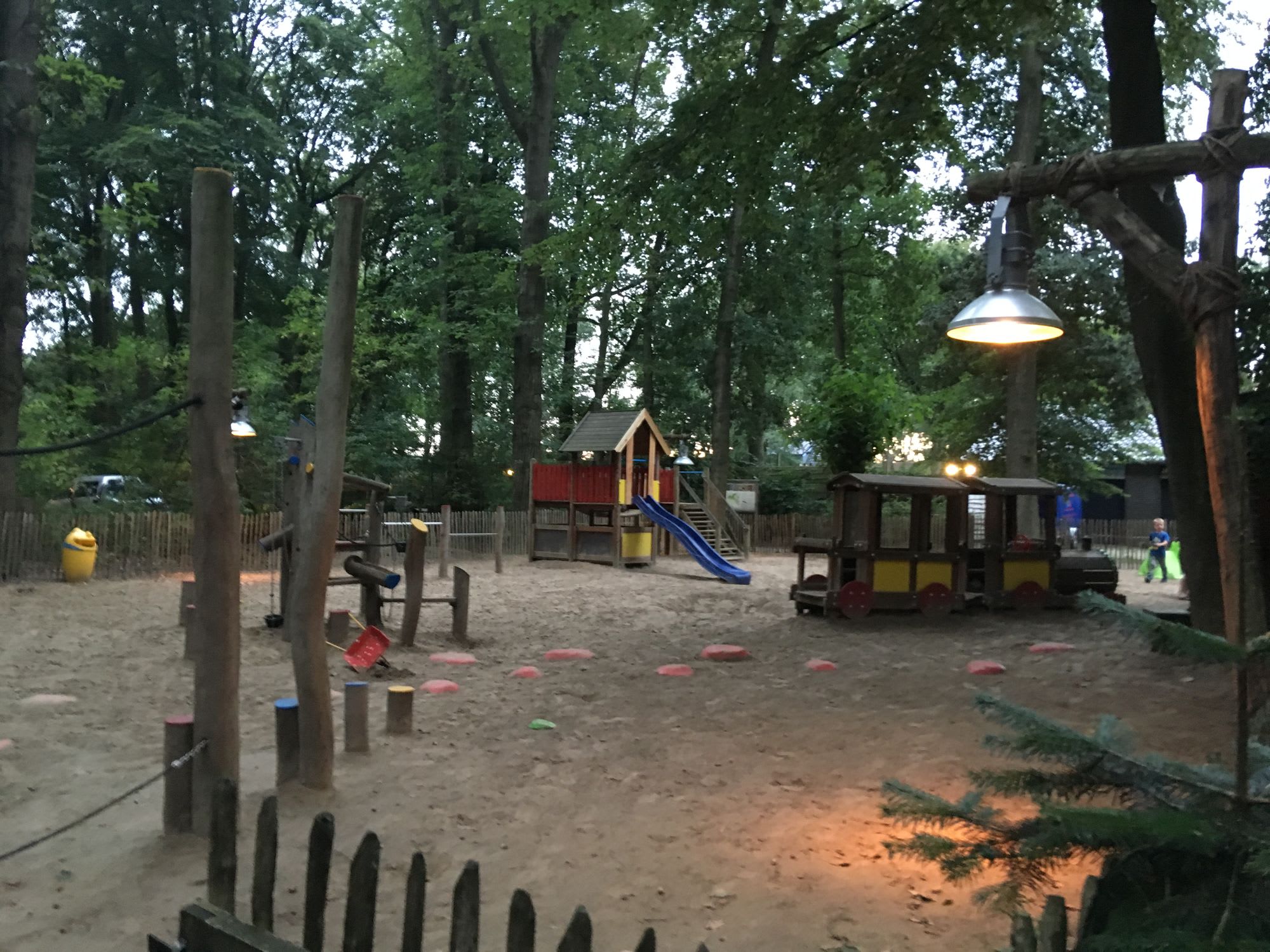 We had to stop by the egg and cheese vending machine we found also.
Friday
Let's go to Amsterdam. We drove to one of the Park and Ride lots the city has. We picked the Zeeburg location since it was on the West side of town and that's where we were coming from. It was super simple. Find a spot and buy your tickets in to the city center. Four stops and about fifteen minutes later, we were in Amsterdam Centraal Station.
We screwed up a bit here with our P+R ticket though. They're only for getting in and out of the city center. We used our return trip in the city and had to buy one trip out. The trams have information desks (!!) in them to help you navigate. The lady got us new return tickets and we were good to go!
When you get back to the lot you insert your parking ticket. The display read something like €32. You then scan your transit ticket and the reduced rate parking shows up. Boom! €1 for all day parking! It's a great deal and you don't have to try to drive in Amsterdam.
The trains are super deep under the earth in Amsterdam.
We counted lots of bikes.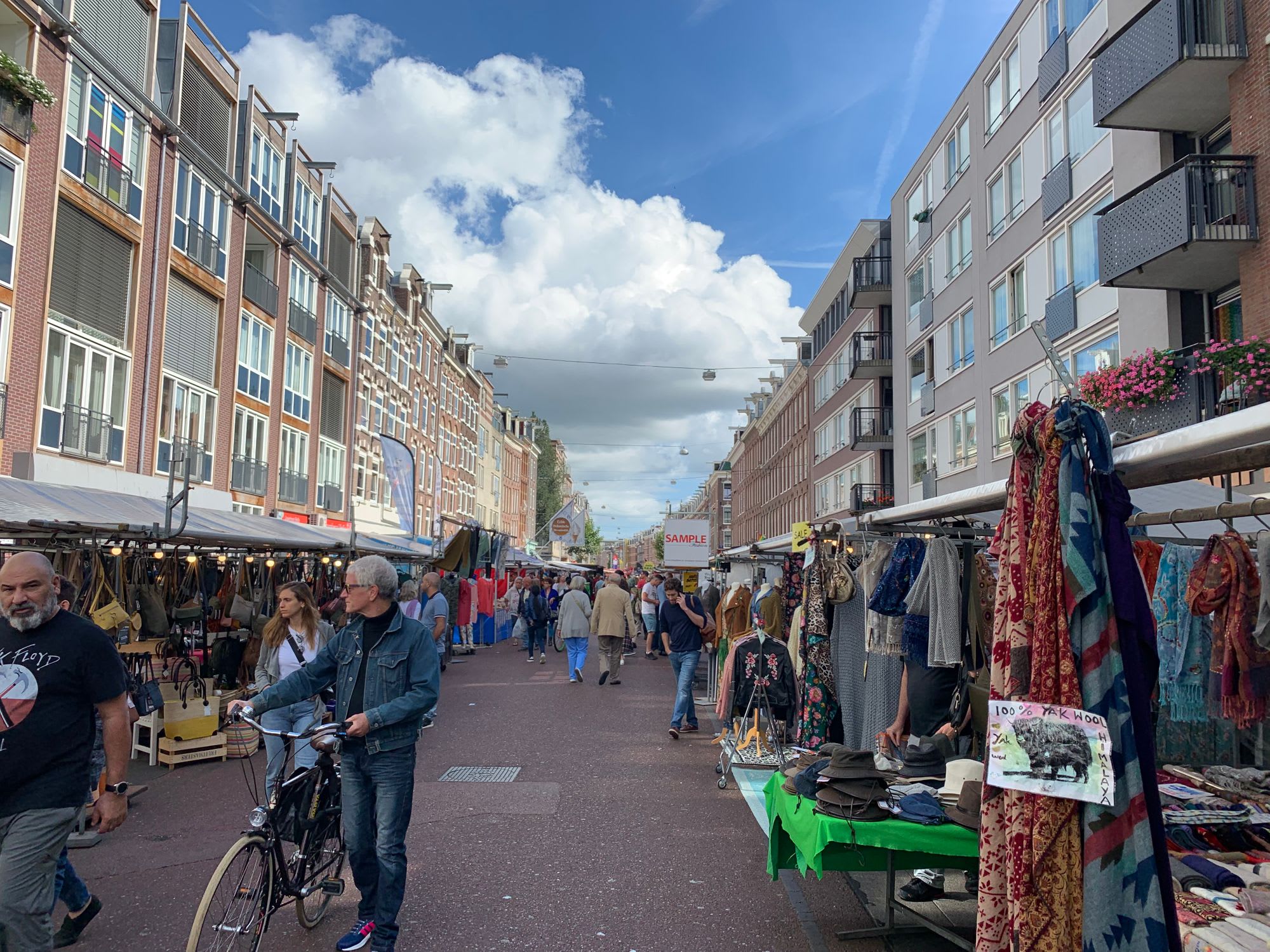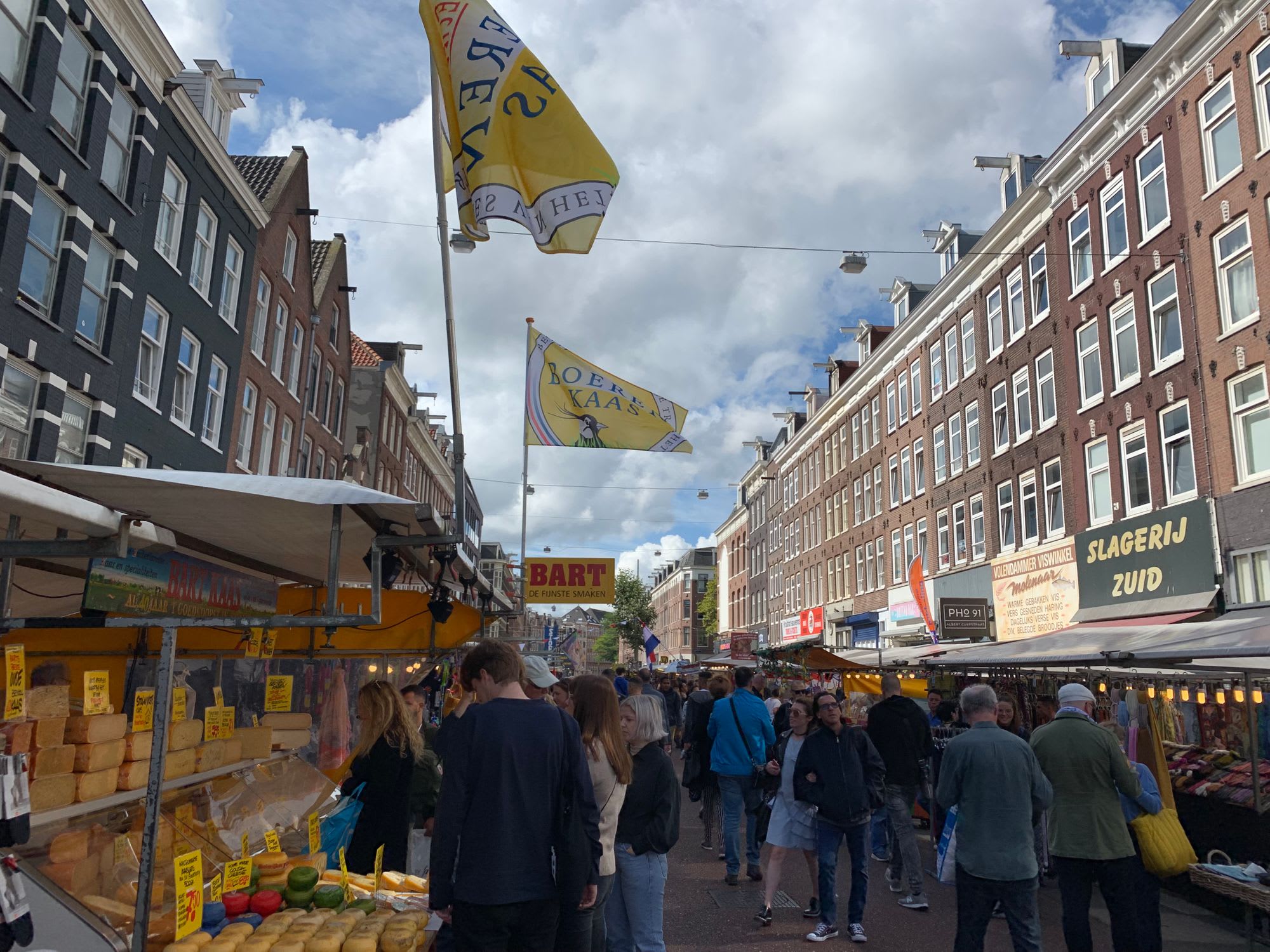 We tried bitterballen, cheese souffle, and raw herring. Well, Wesley and I tried the herring.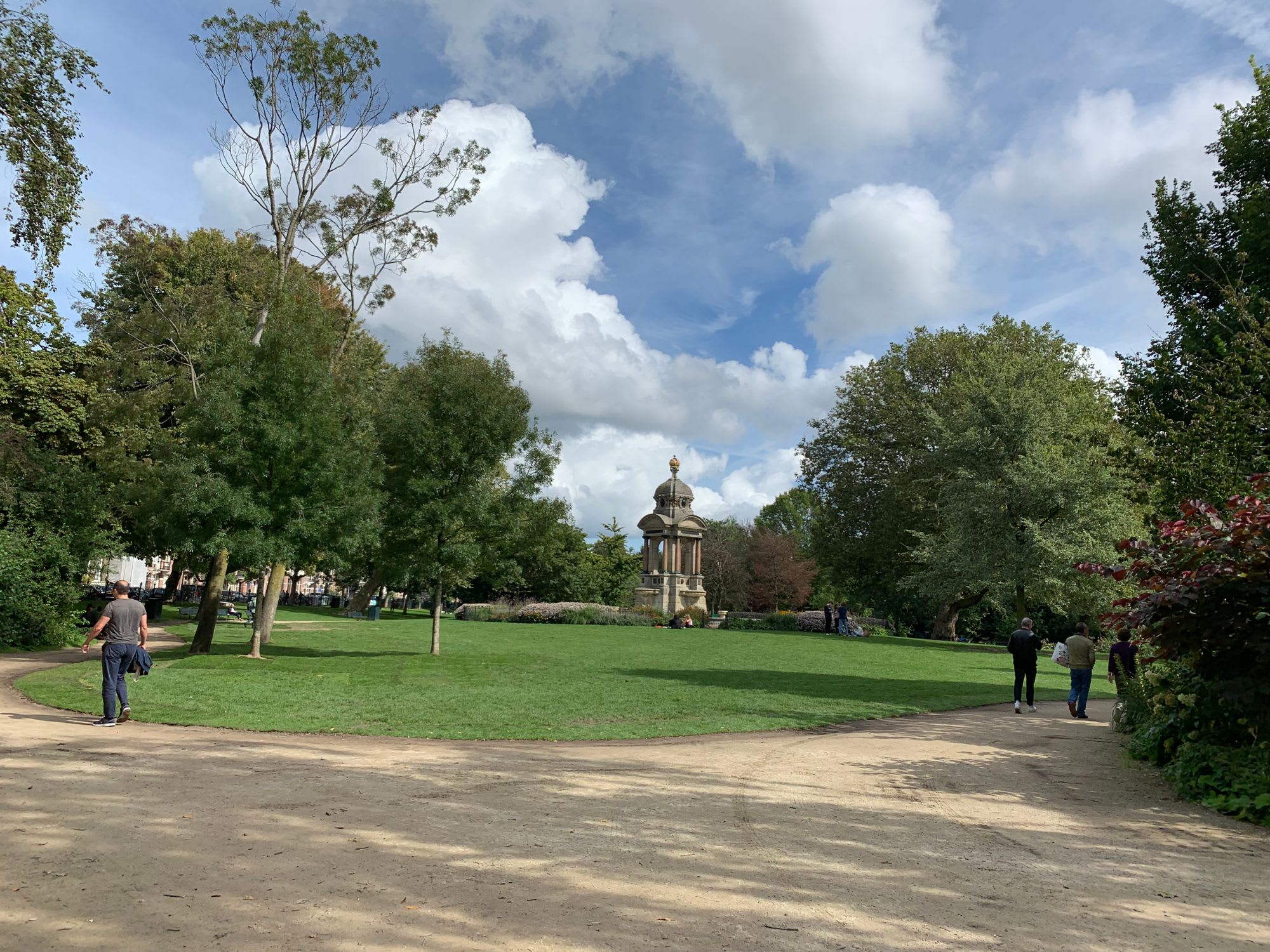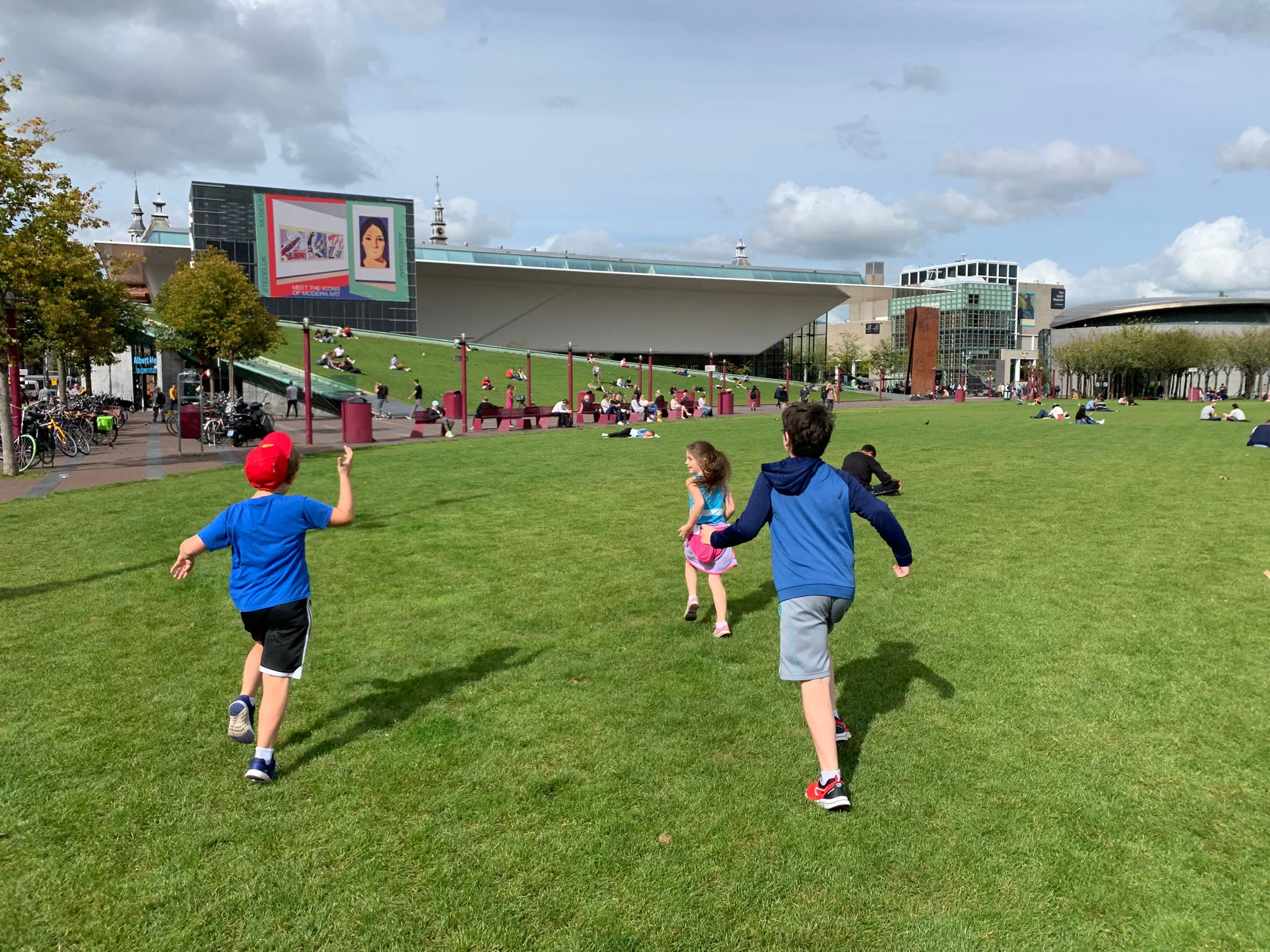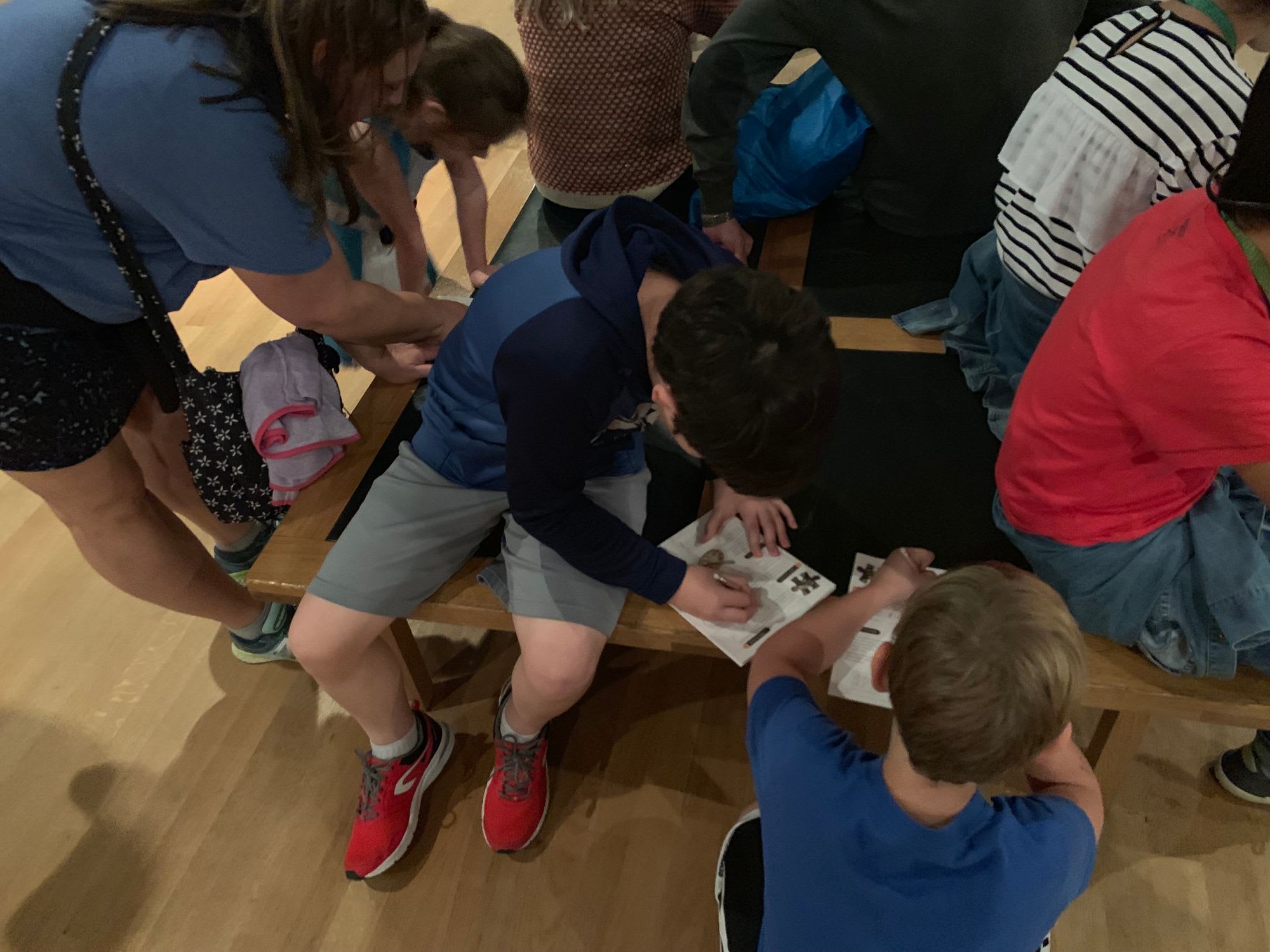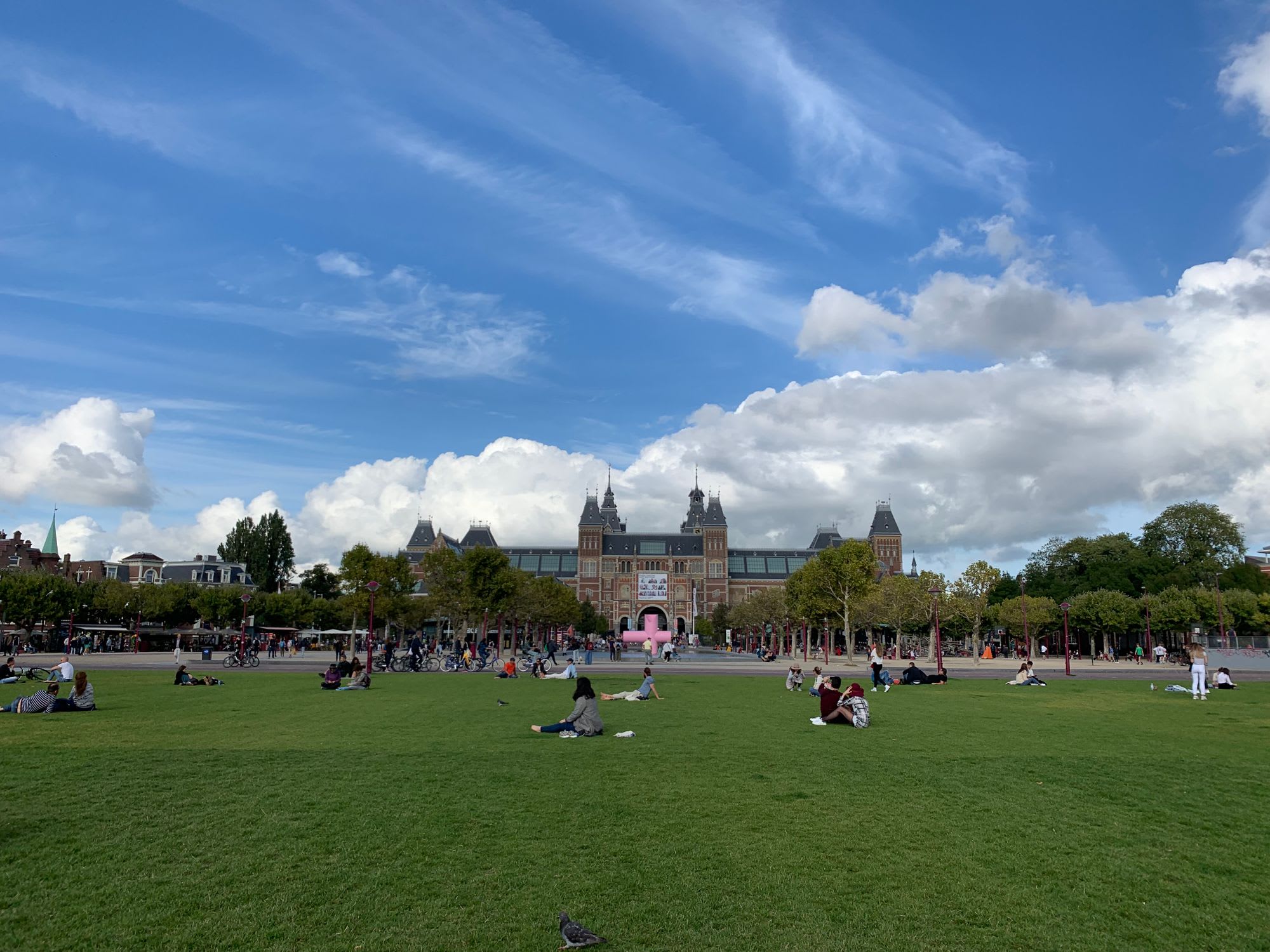 Then we went for a canal cruise.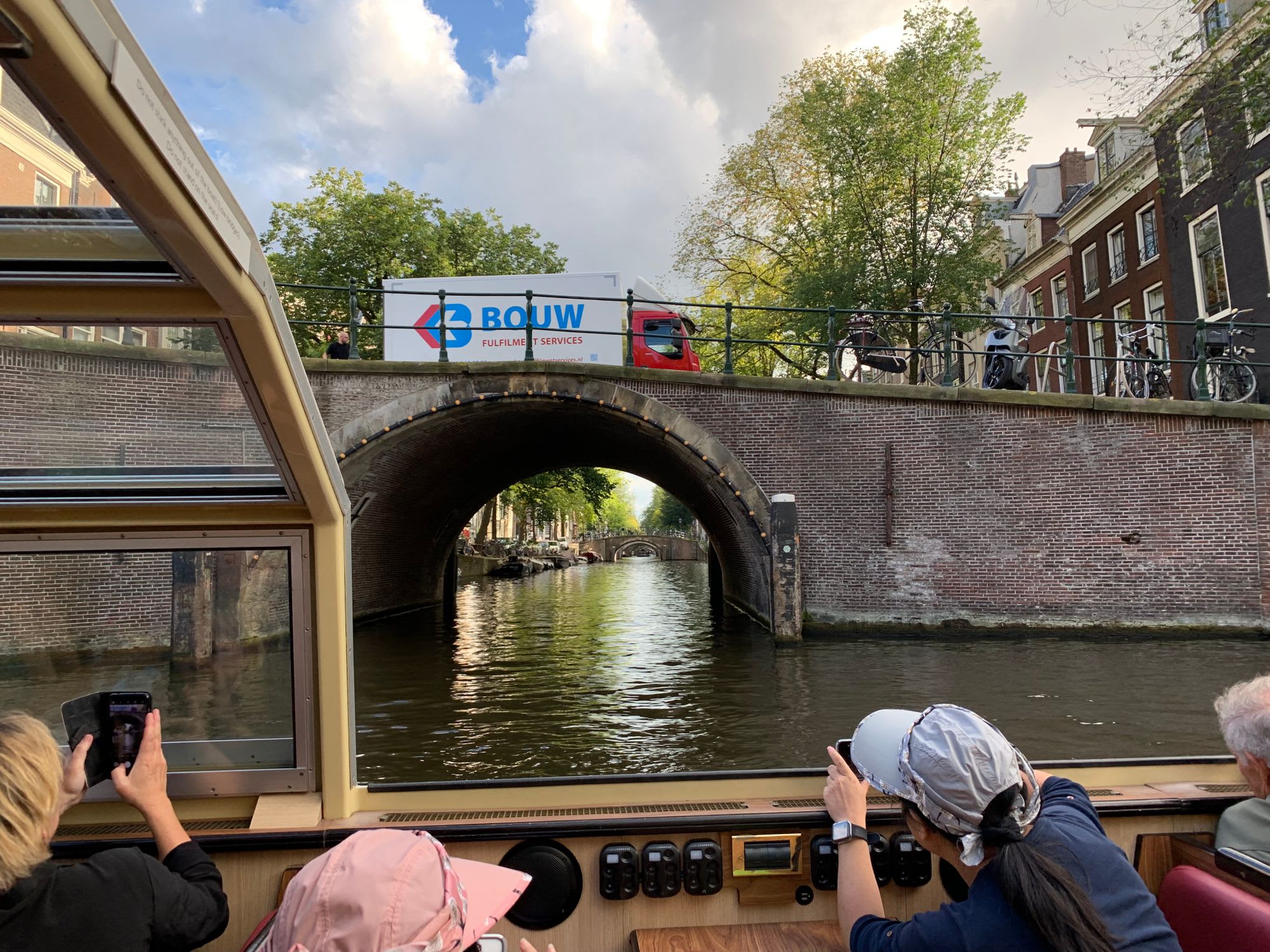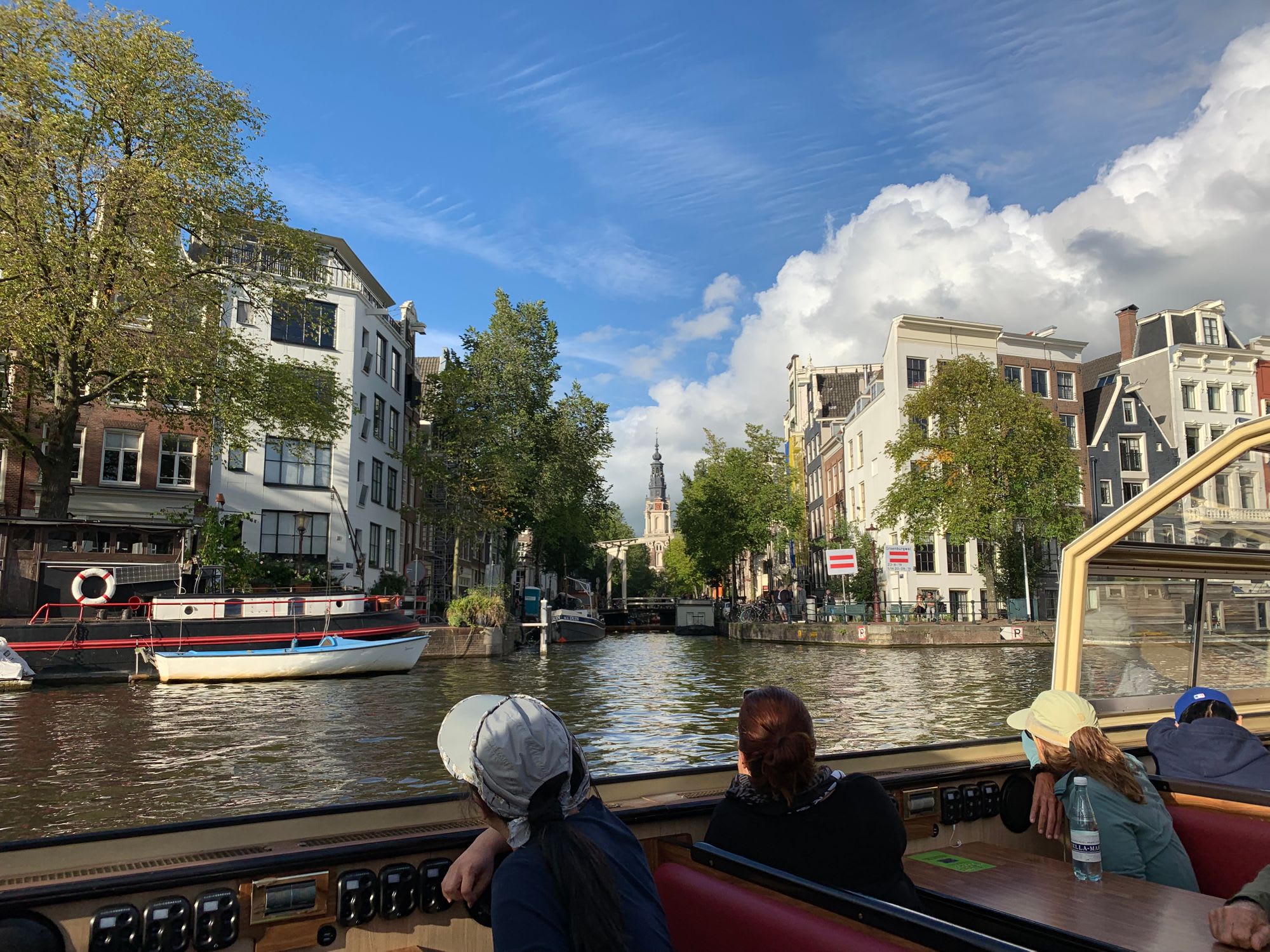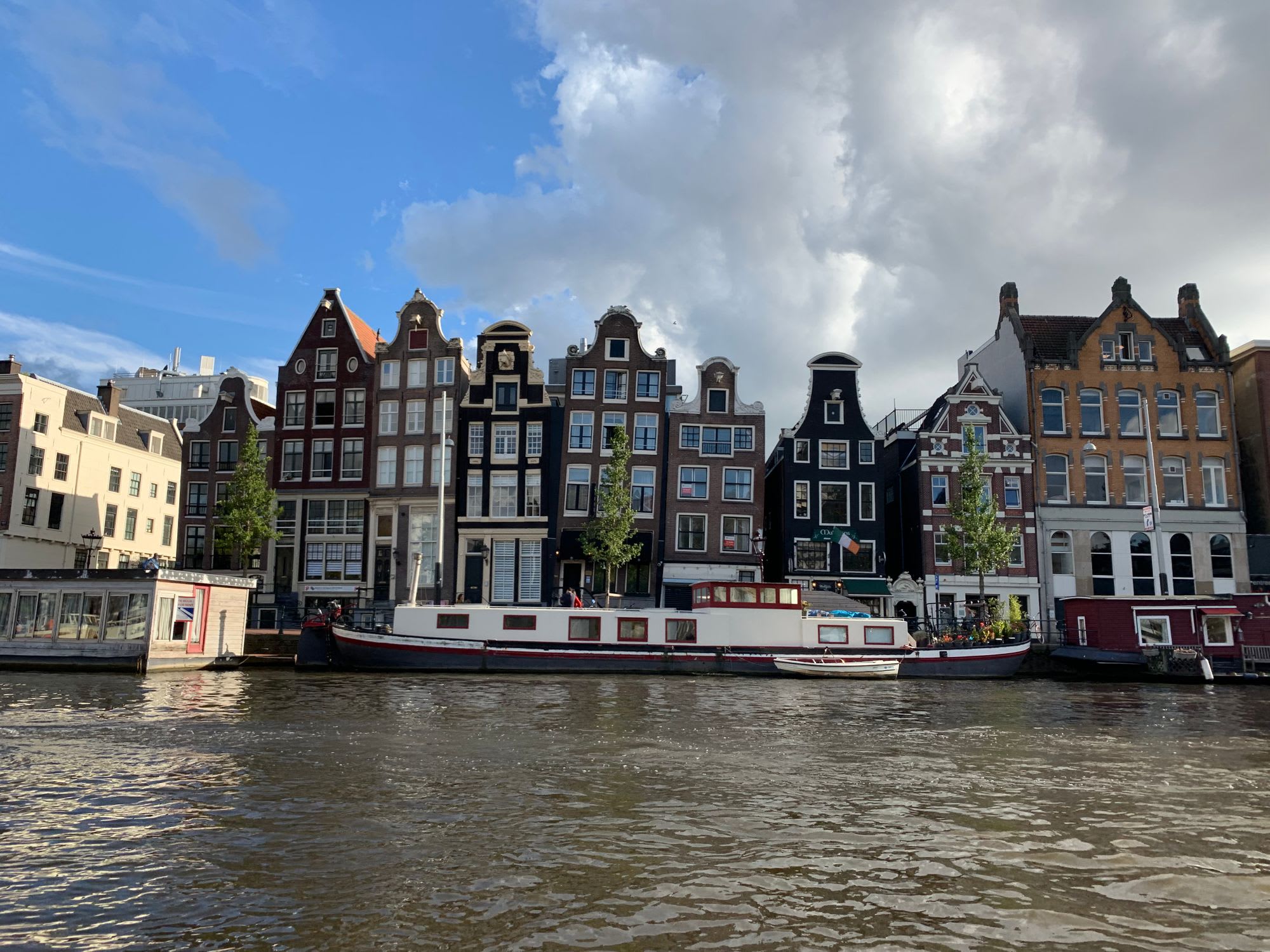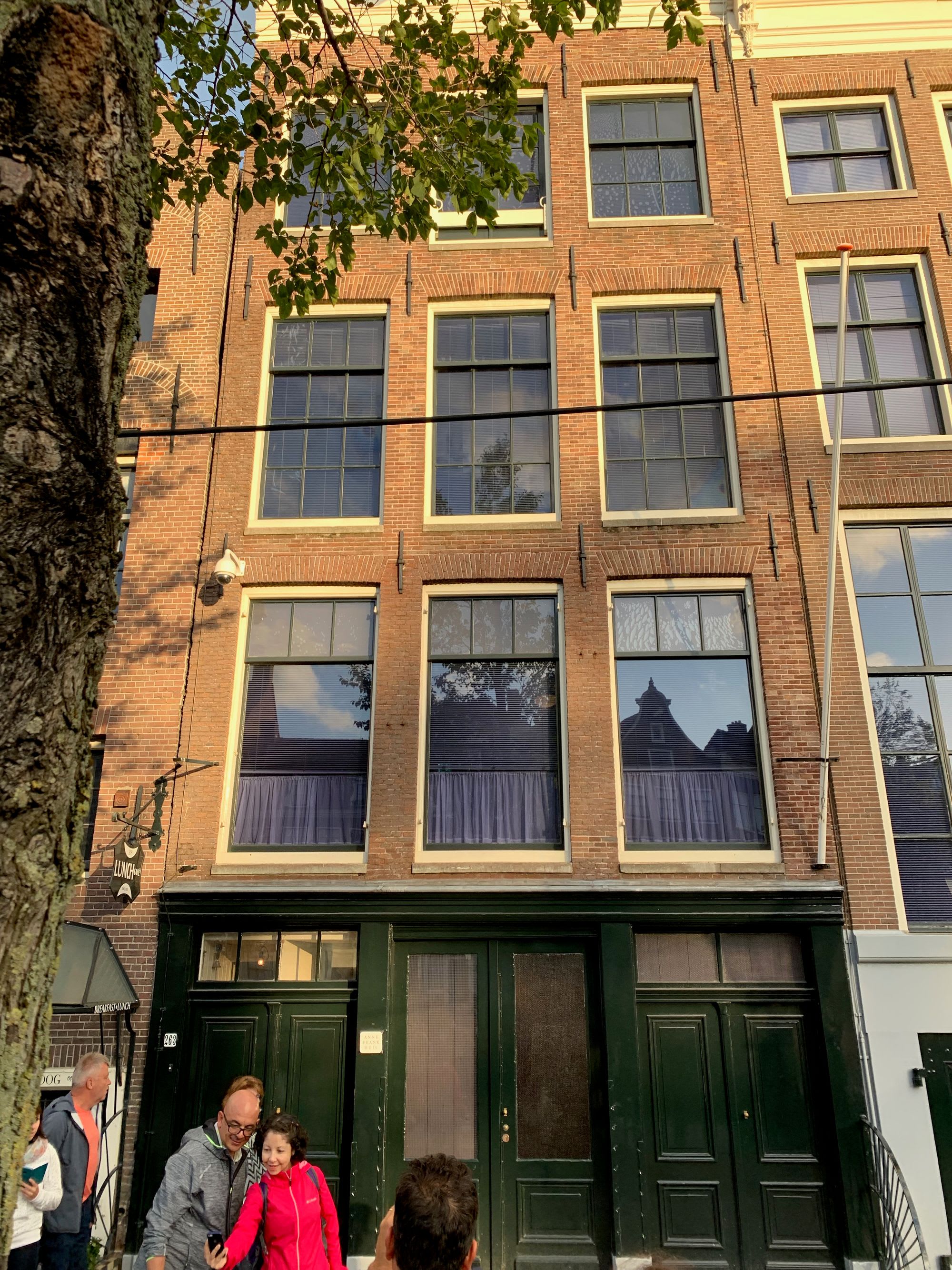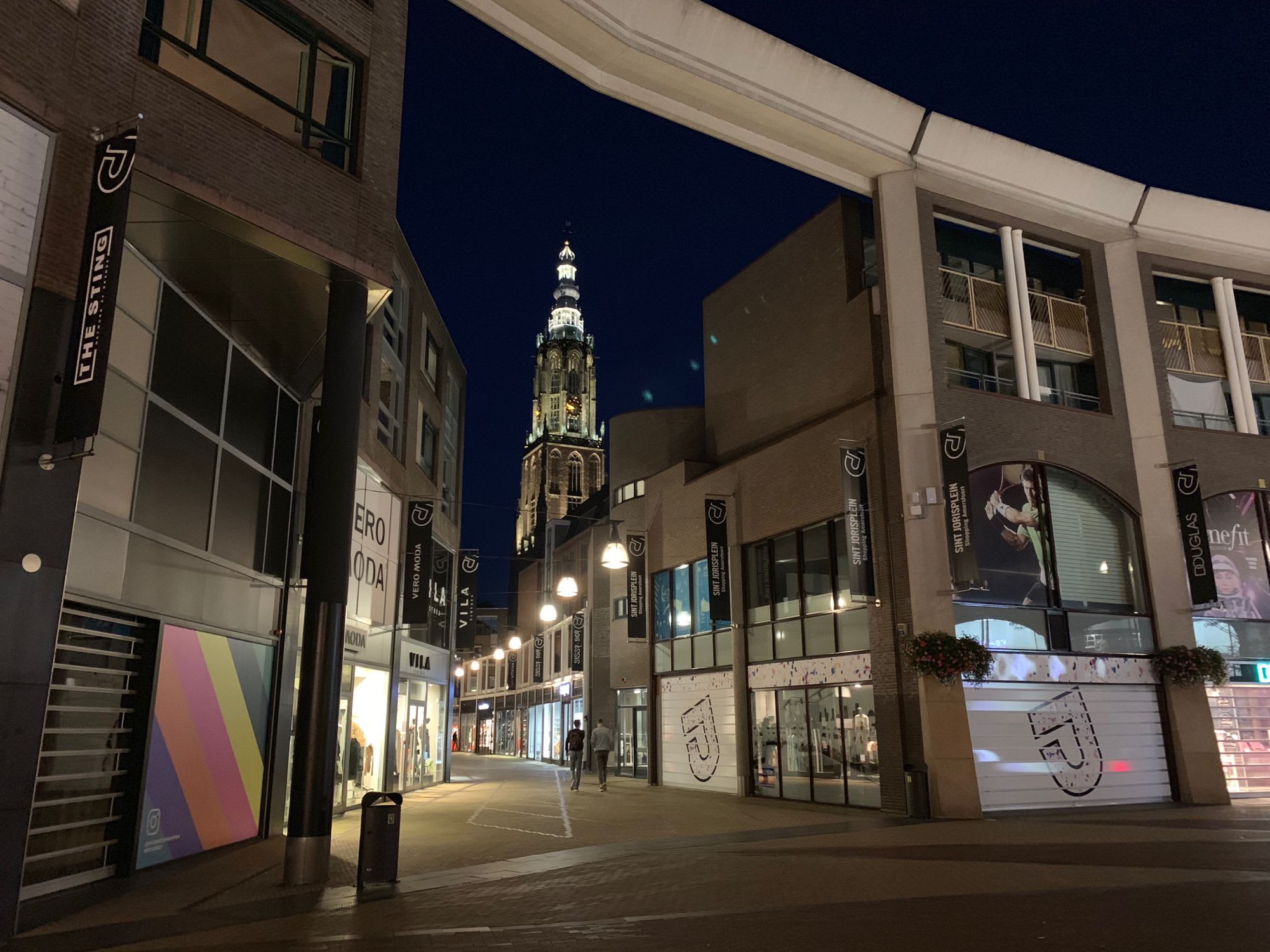 Saturday
Time to check out and head for Belgium. We decided to break up the drive between The Netherlands and Paris with a stop at the beach. We drove three and a half hours to Middelkerke and found the North Sea.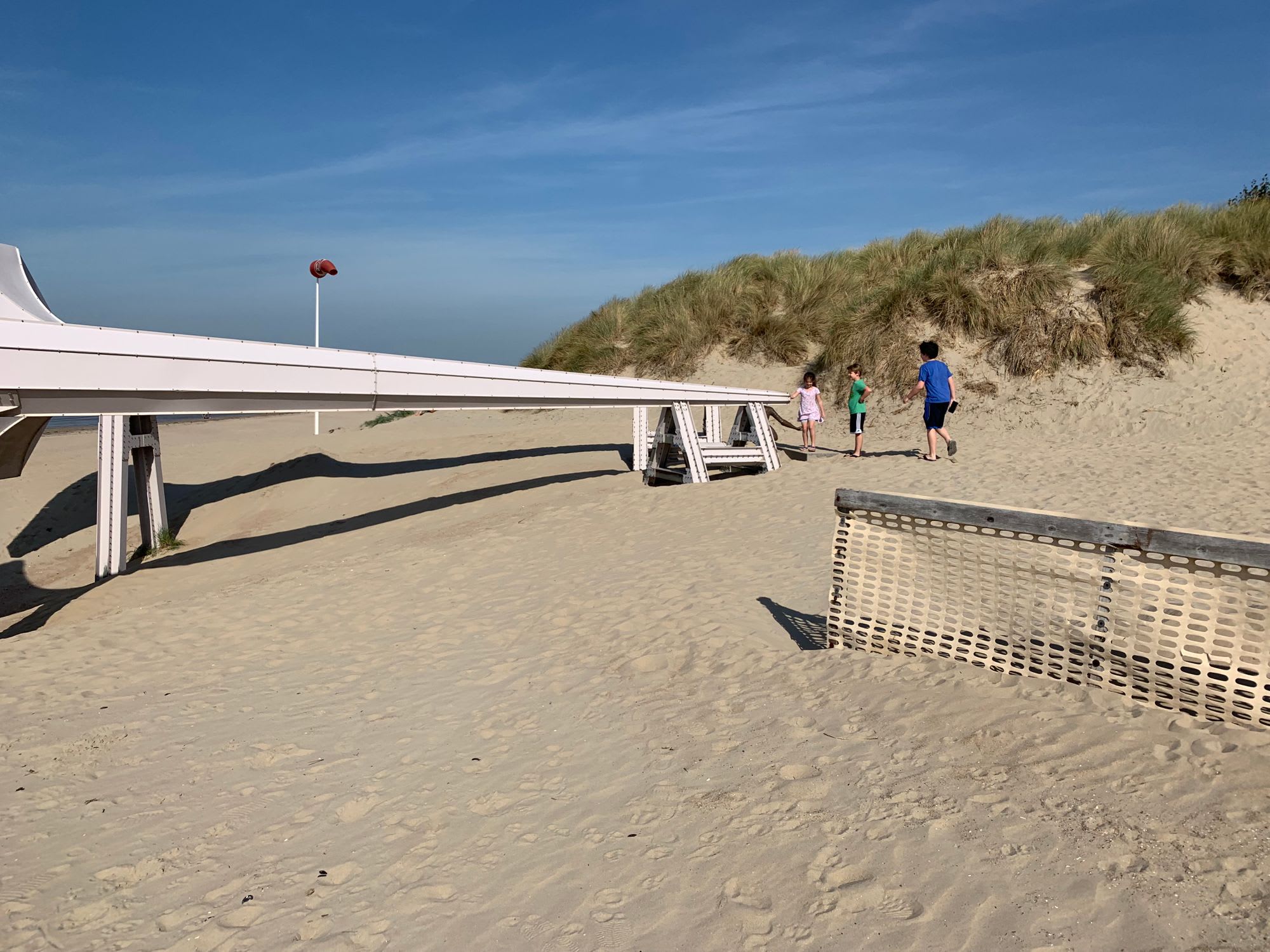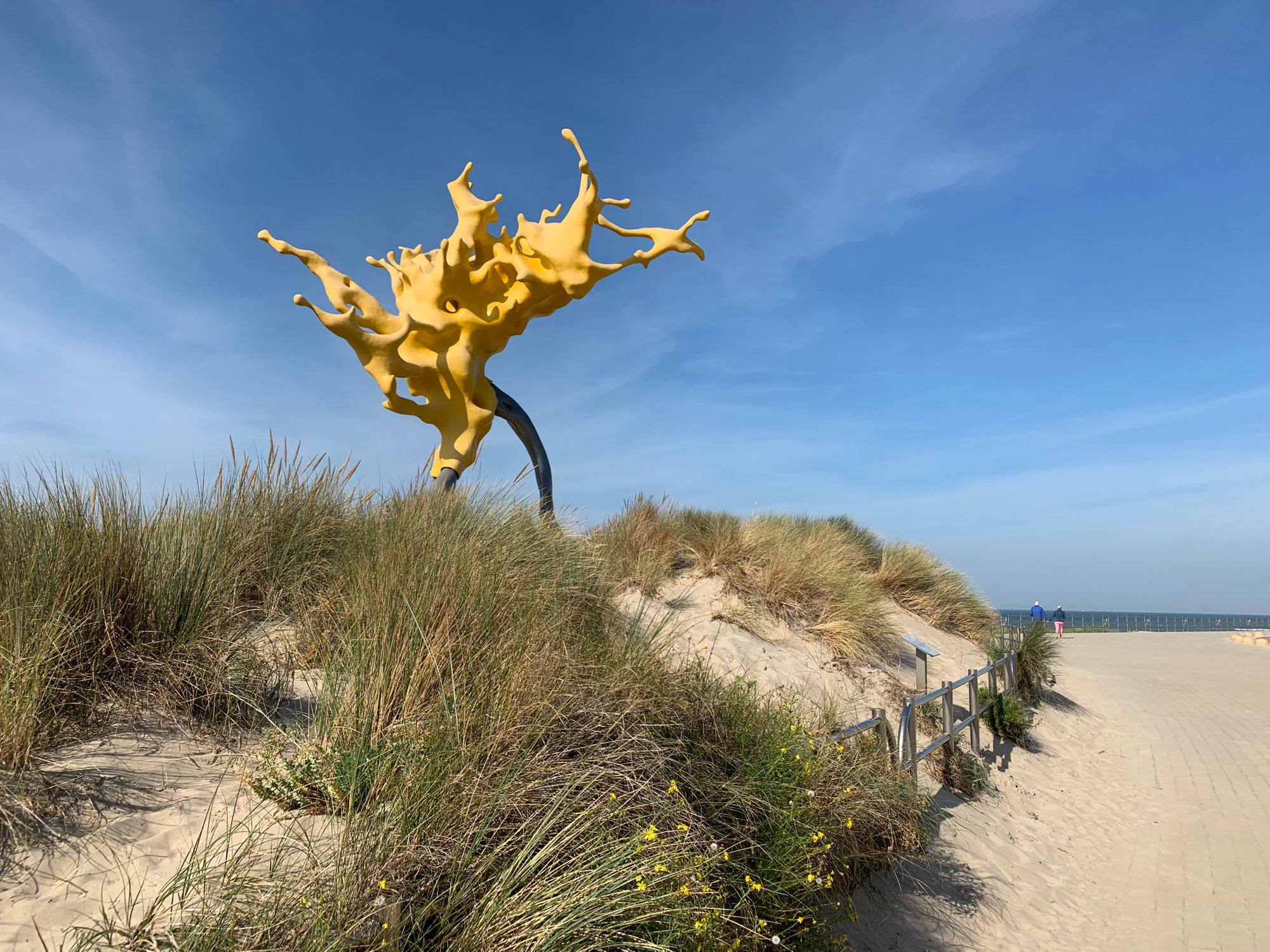 We took a little break at the hotel room. Then we drove 25 minutes to check out the city of Bruges. It was impressive but also filled with tourists. It's what you imagine when you think of Europe.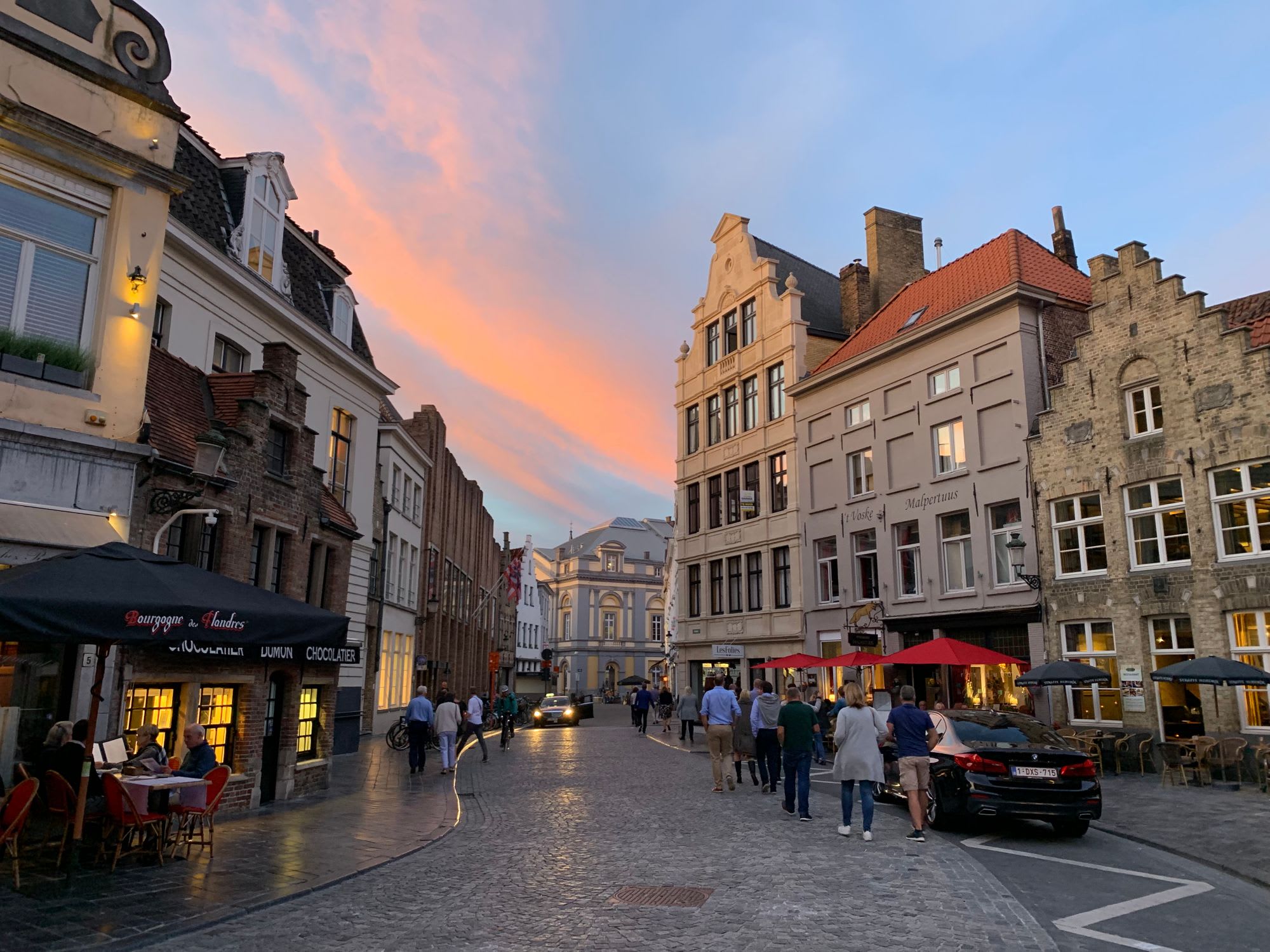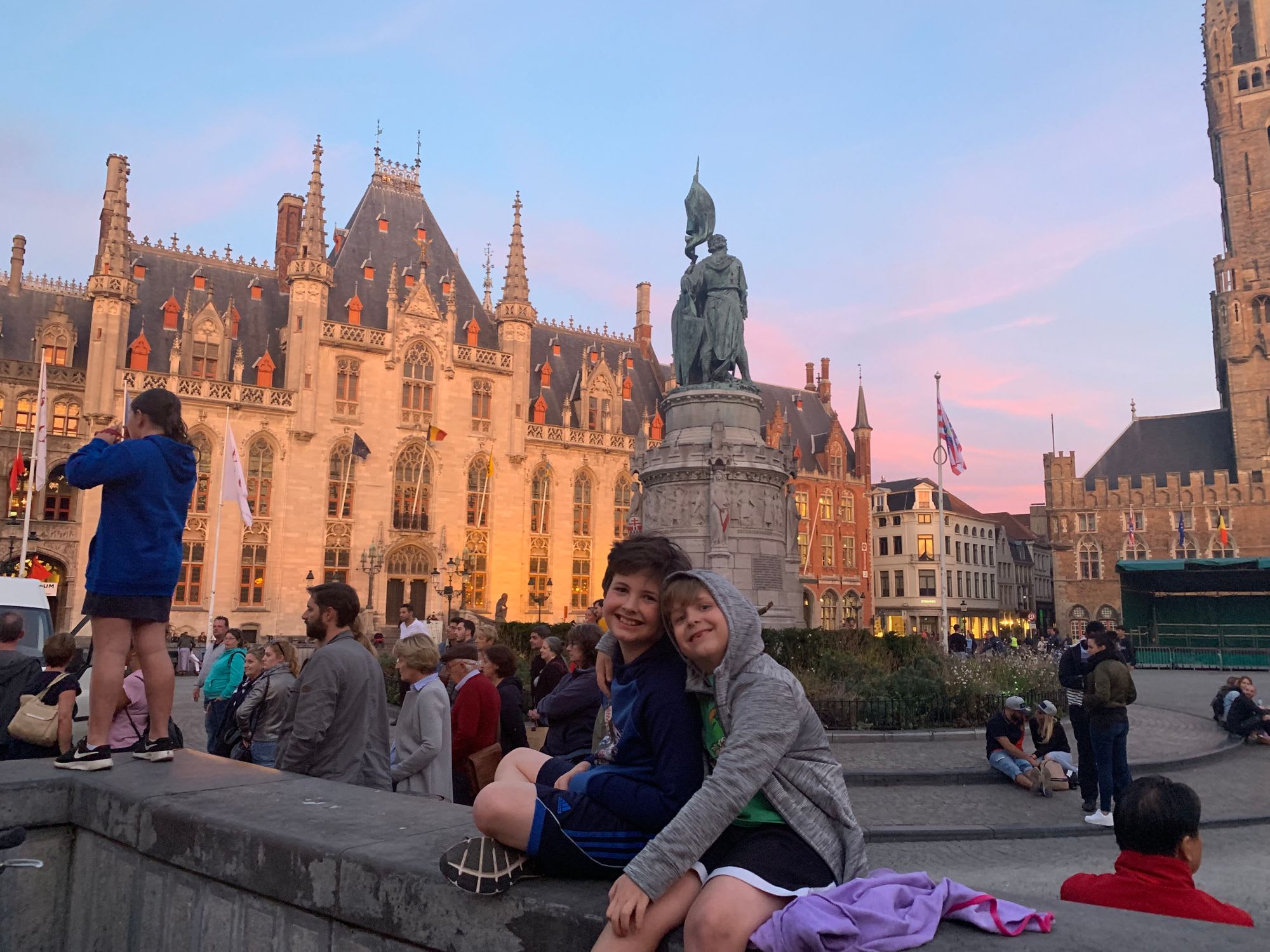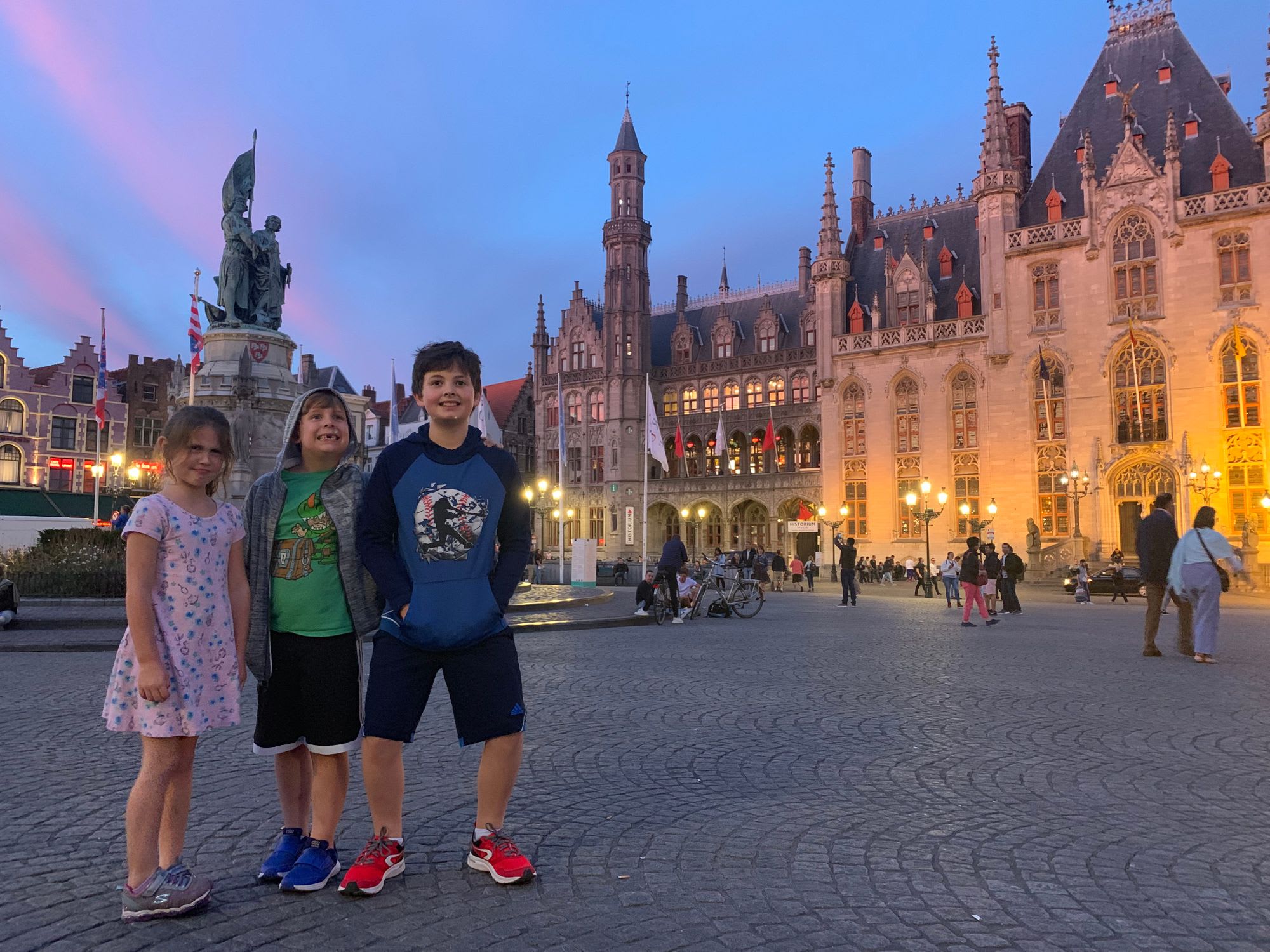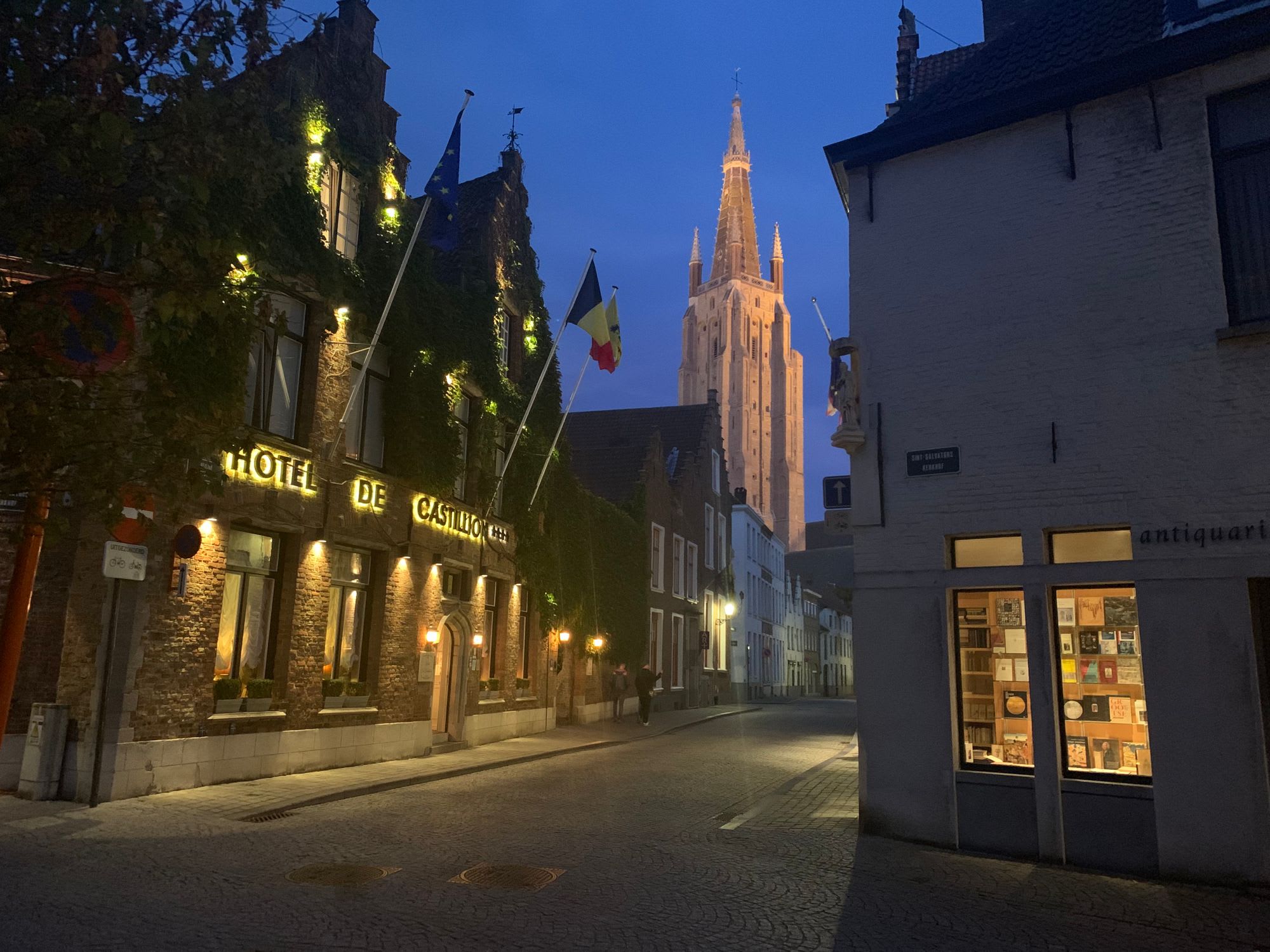 That's it for this week. Tomorrow we're going to France!