Sunday
Let's go to France! We crossed the border in a little town called Charriére. Hardly even a sign letting you know that you were in another country. Today was another driving day with four hours between Middelkerke and Saint-Chéron. We opted for the scenic route this time. The French countryside is stunning. Even the highway drives were beautiful.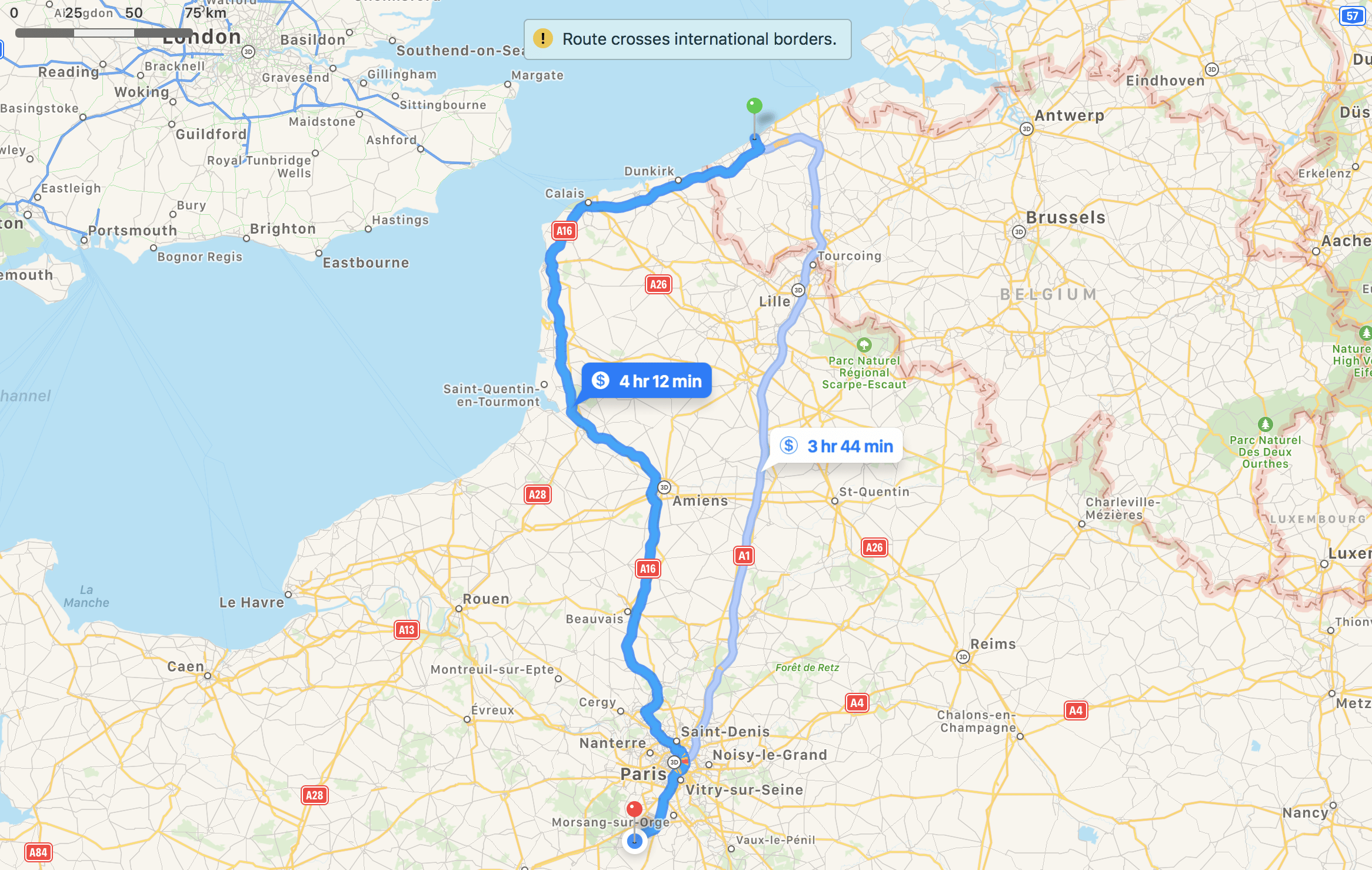 But first, a stop in Dunkirk. If you've seen the movie or heard about the Dunkirk Evacuation, you have to stop here. It's impossible to imagine what it must have been like compared to what it is today. There's a memorial and a museum worth a visit. Over eight days in 1940, hundreds of civilian British ships rescued hundreds of thousands of surrounded British, French, and Belgian soldiers from these beaches.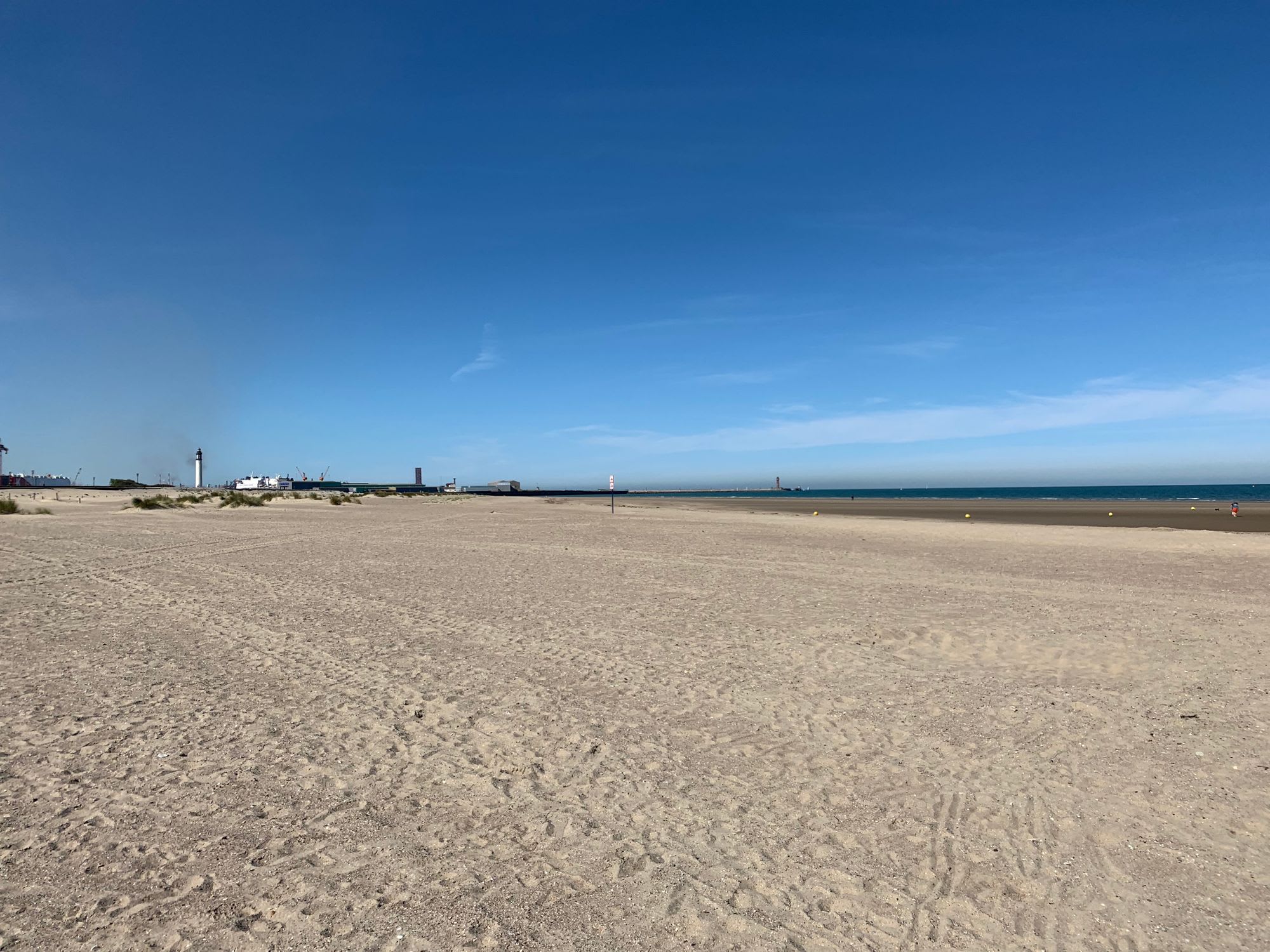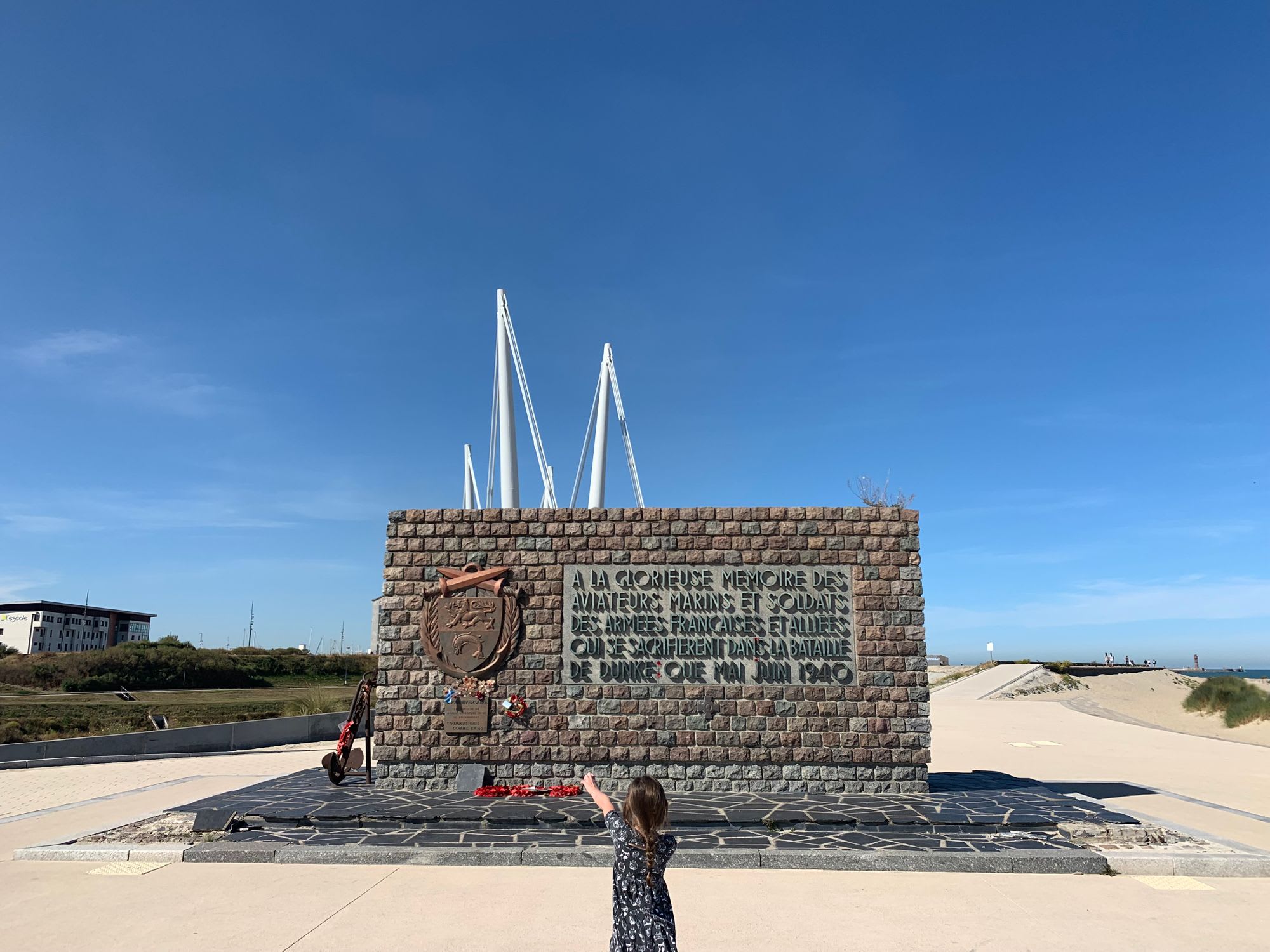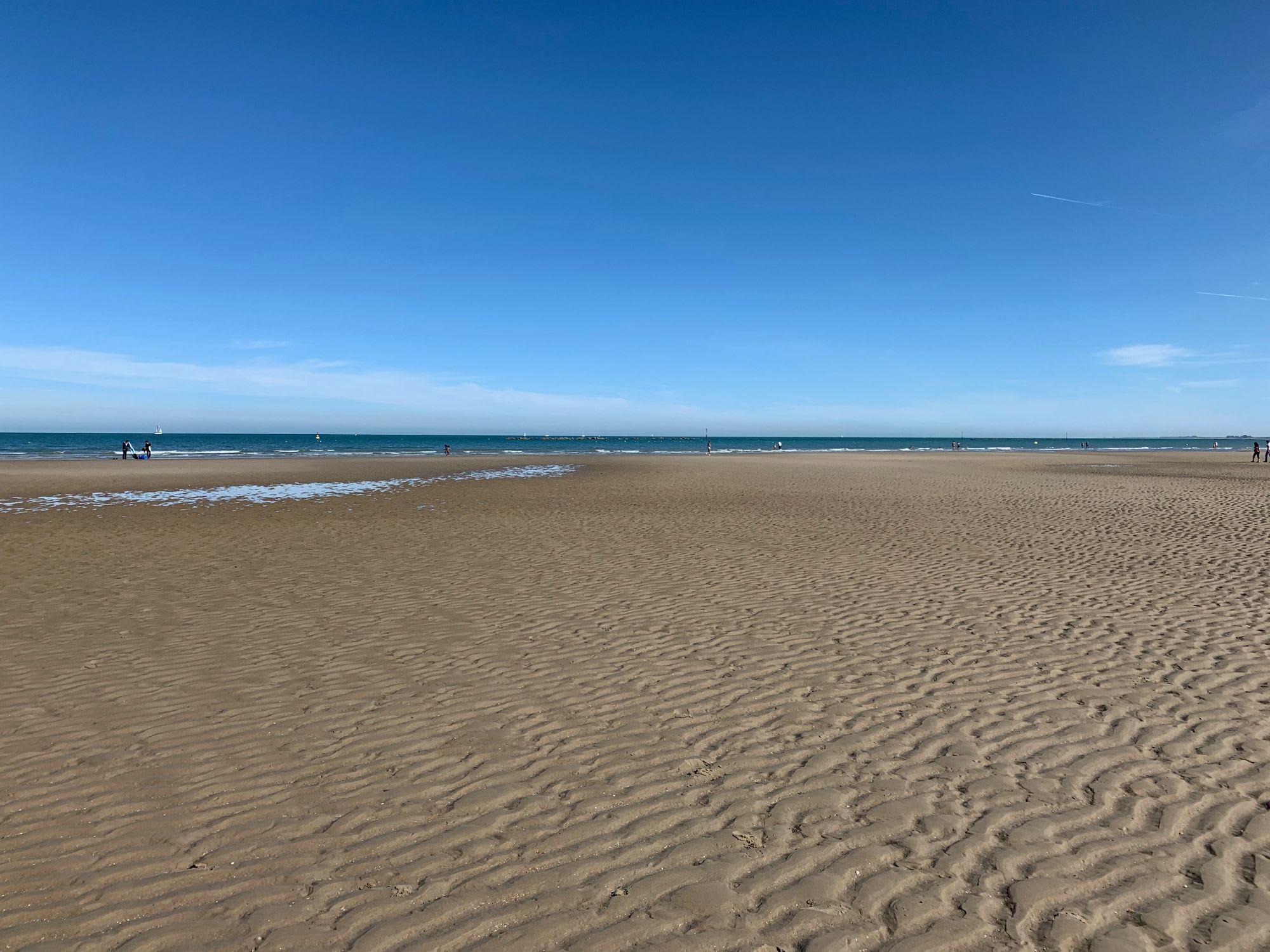 After a fuel stop in Hardivilliers, we found Paris.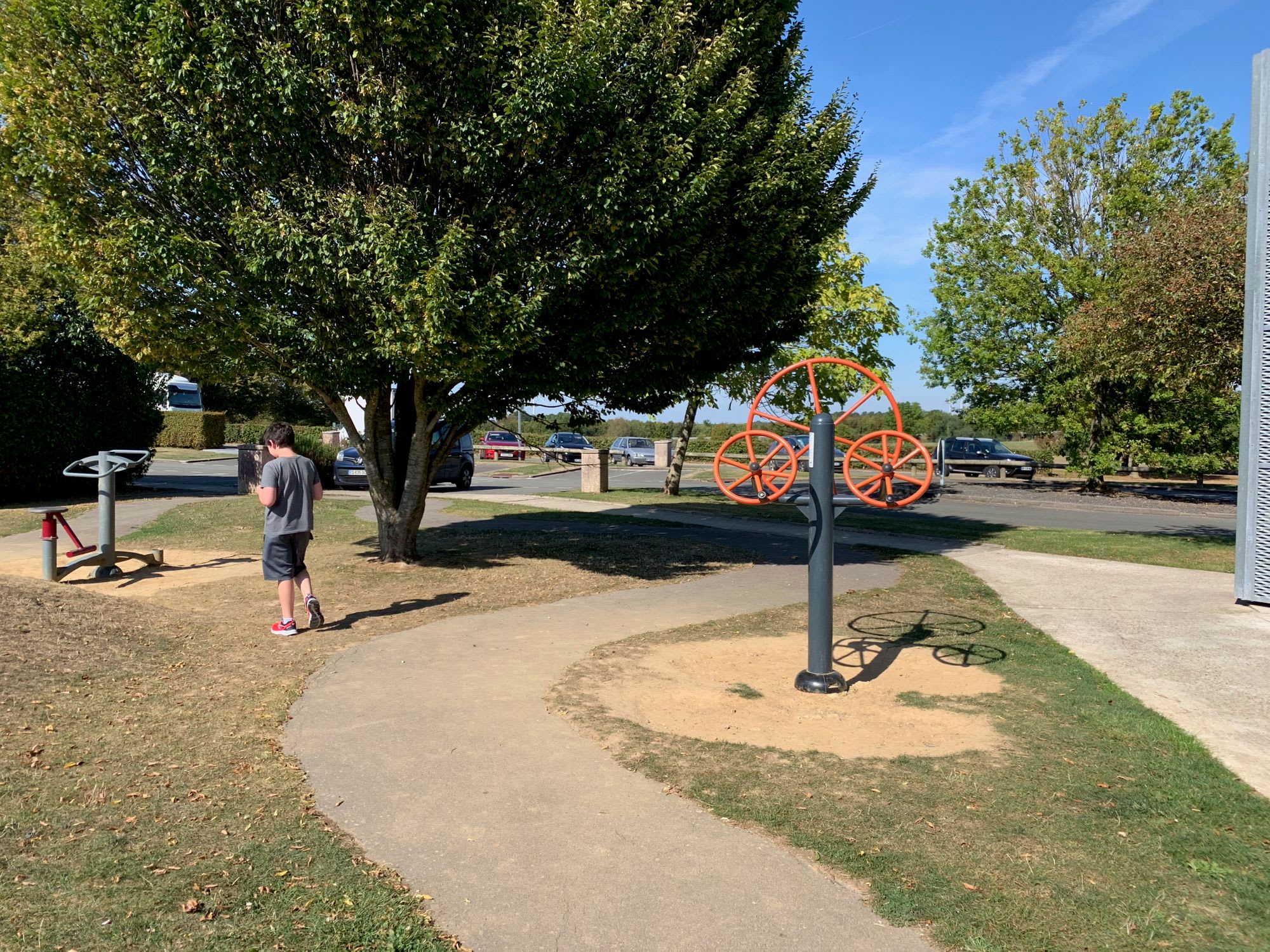 Rest stops in Europe are very nice. Playgrounds, good food, lots of amenities. Road tripping in Western Europe is fantastic.
Traffic in Paris was no joke, even on Sunday afternoon. A little confusion allowed us the opportunity to experience the longest urban motorway tunnel in the world not once, but twice.
We missed the exit we needed at the end of the tunnel so we also got to experience a 30 minute French traffic jam. Driving through Paris wasn't great for us. We crossed the 2,000 km (1,242 miles) mark on our trip while sitting still.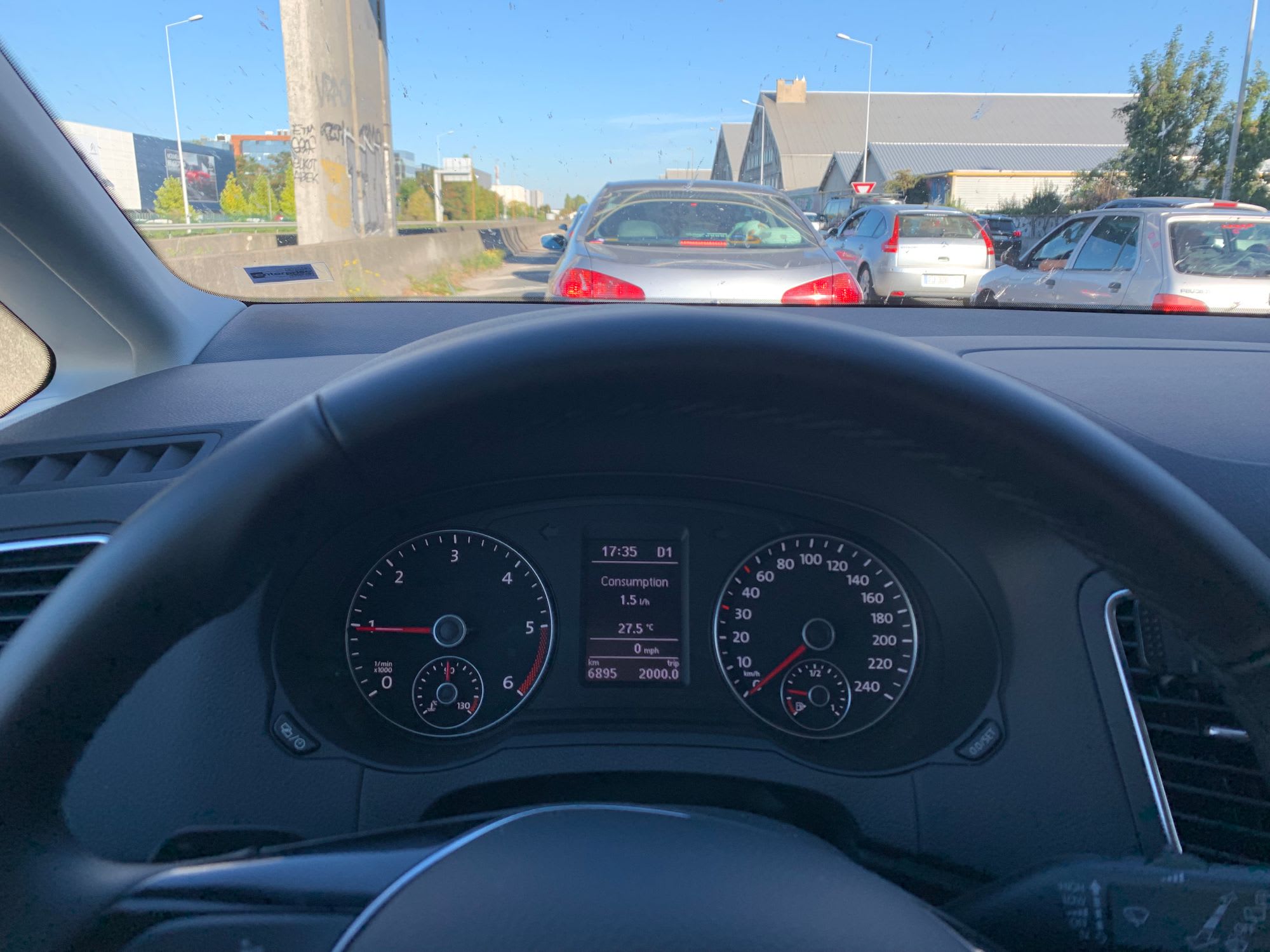 We made it to our AirBnB in Saint-Chéron around 6:30pm. Navigating the little streets here was a bit of a challenge but we found it. Our place and our host here is fantastic. We can walk to the train station and hop on the train right to the center of Paris. It has three bedrooms, two bathrooms, a courtyard, and the fastest internet we've had so far. Oh, and this is out on the main street.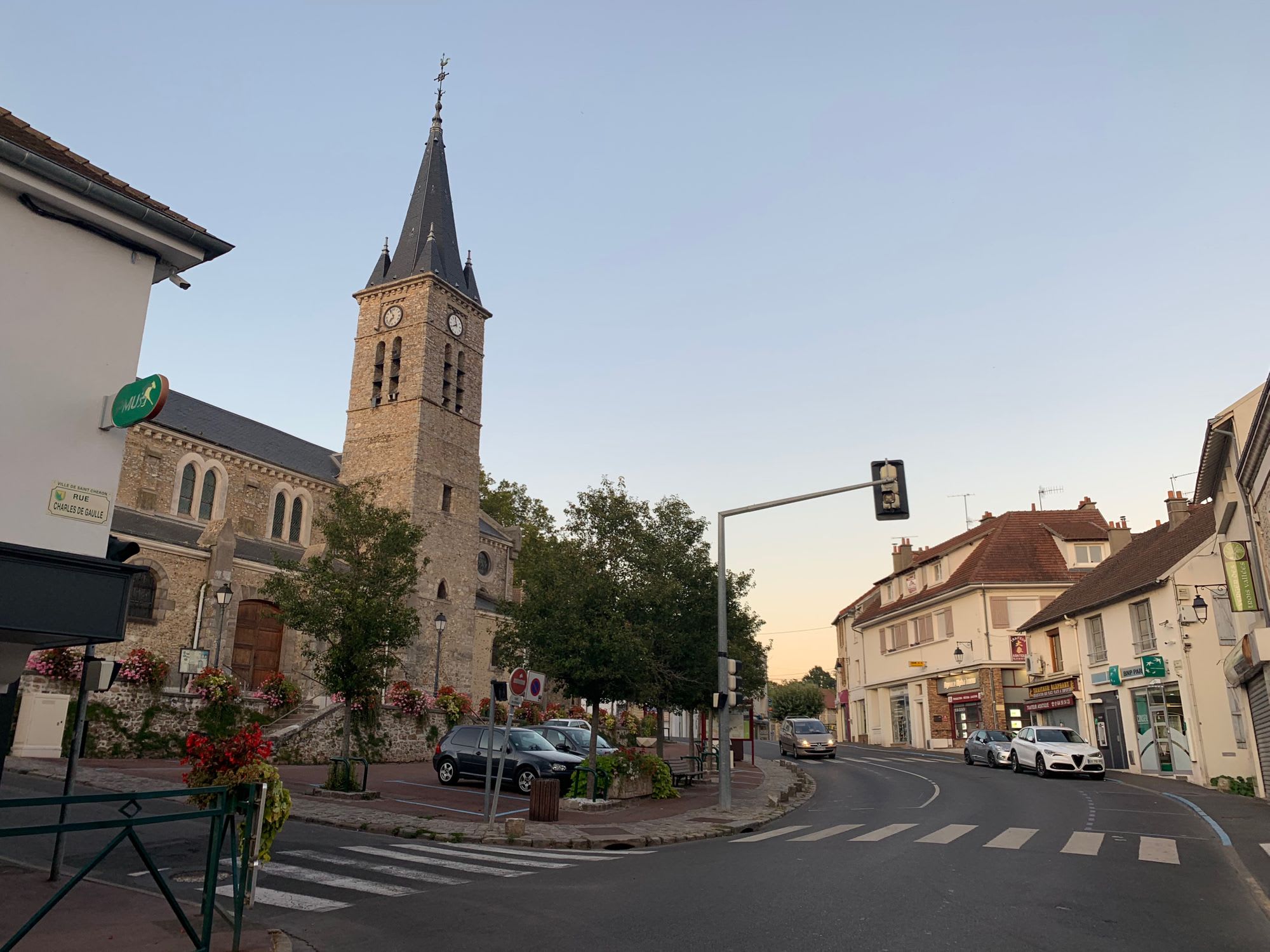 Monday
School and work. A little walk around town to explore.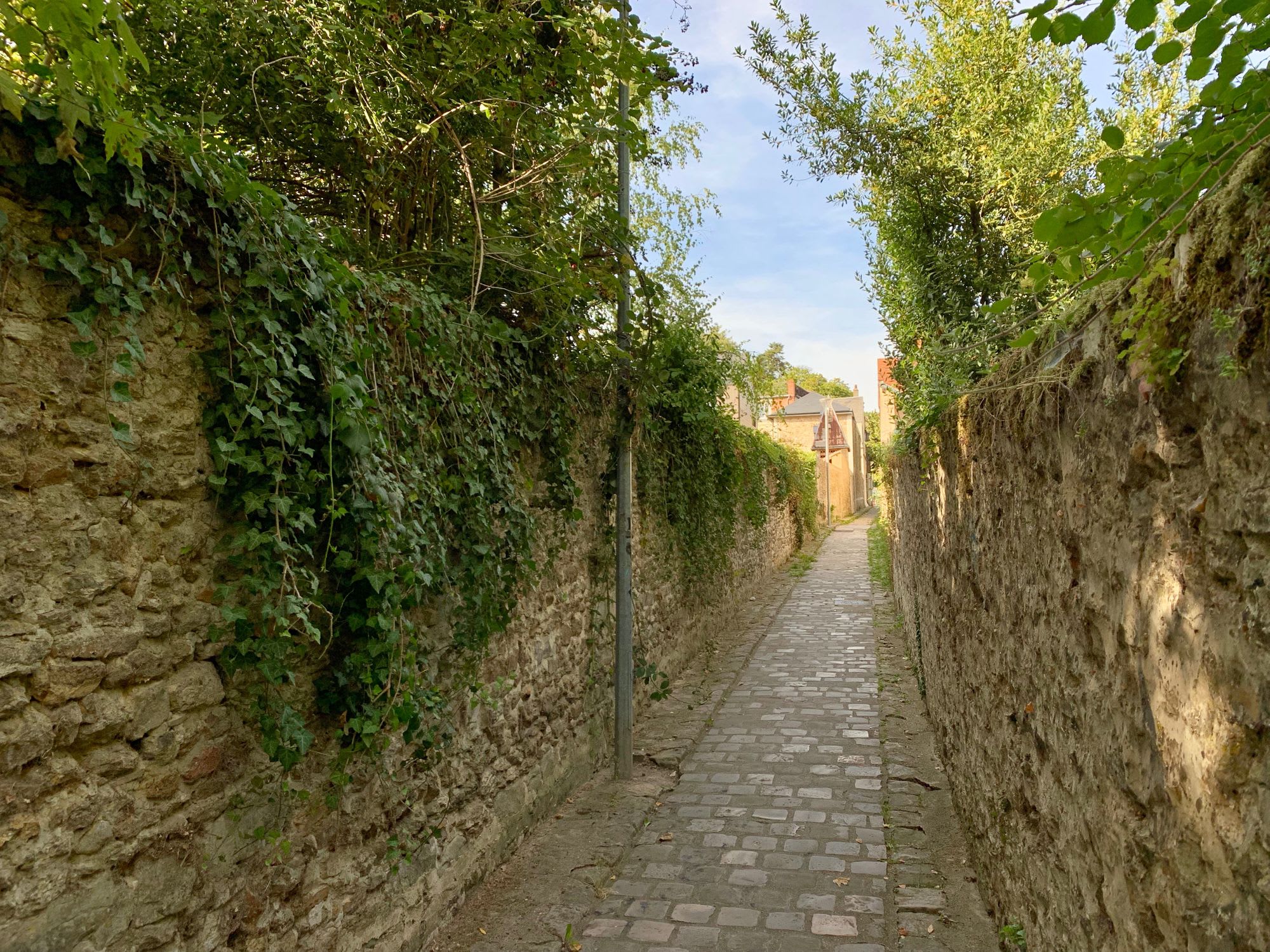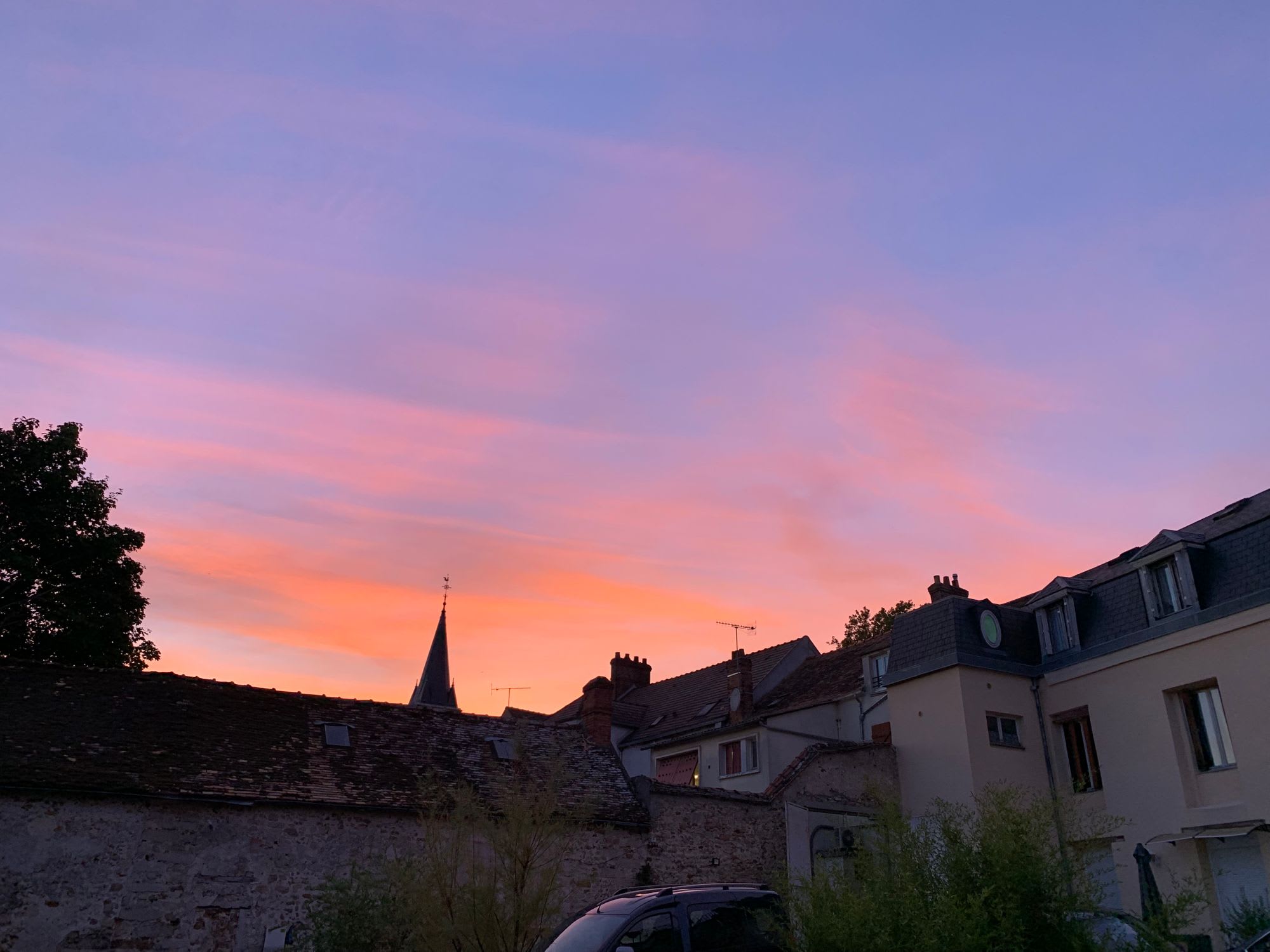 Tuesday
Let's take the train to Paris. The helpful representative at the station hooked us up with five day passes for all zones (1-5) in Paris. Total cost for two adults and three kids was €125. Not bad for trains to and from the city plus the Metro in Paris!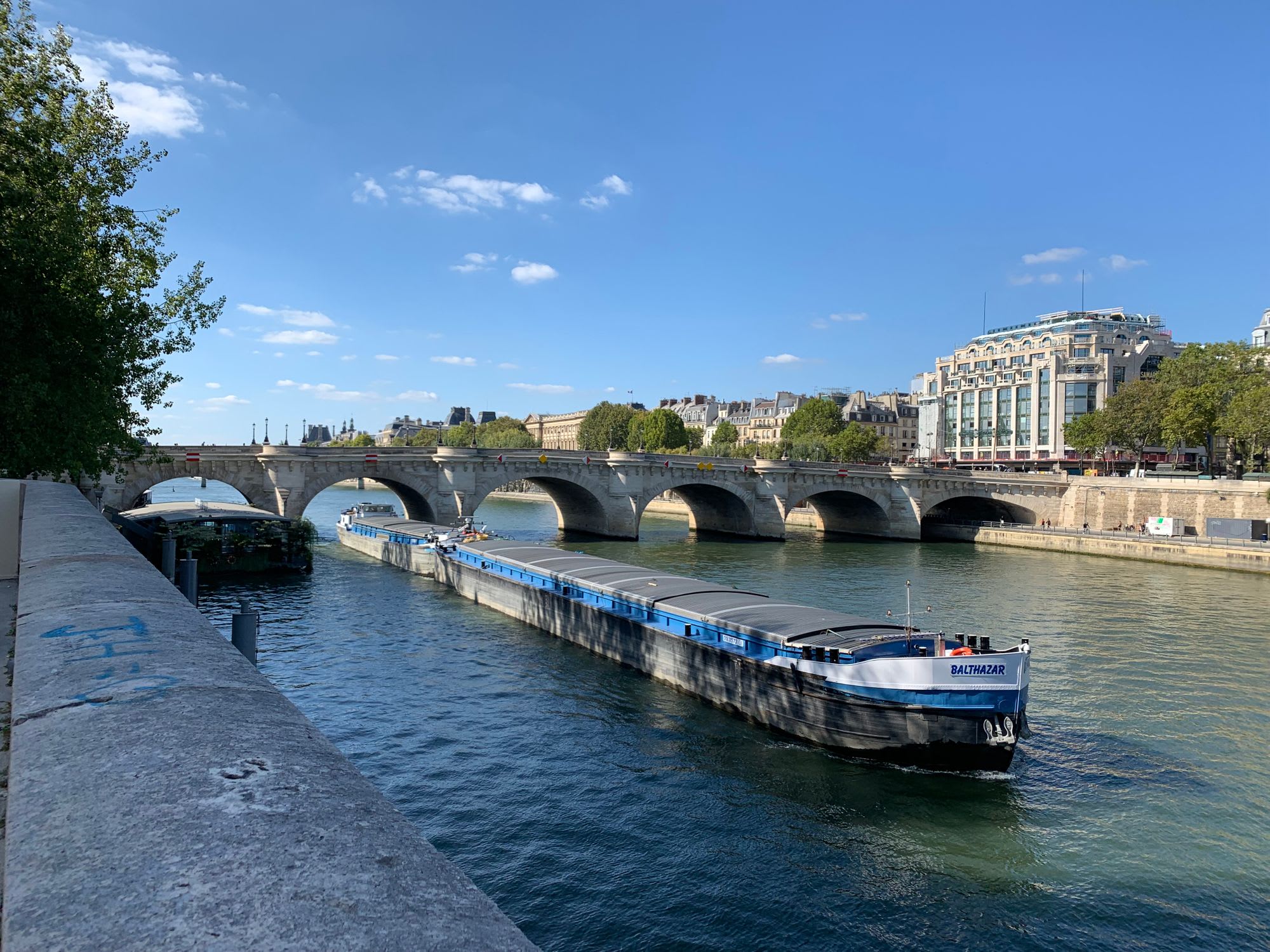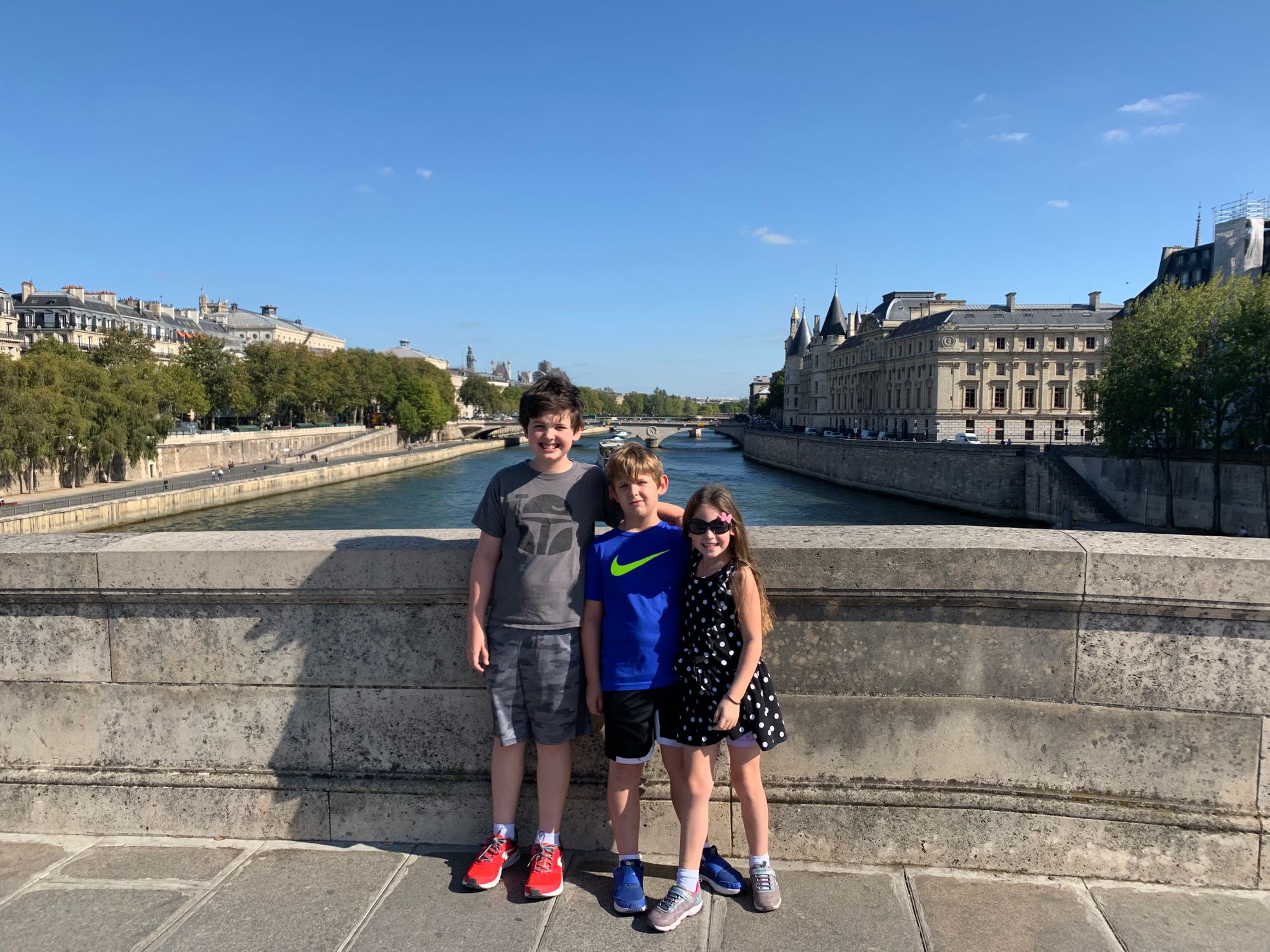 We bought tickets online for a river cruise and saved €15 over walking up to the ticket window.
From Pont Neuf, we took the train to Trocadero for views of the Eiffel Tower.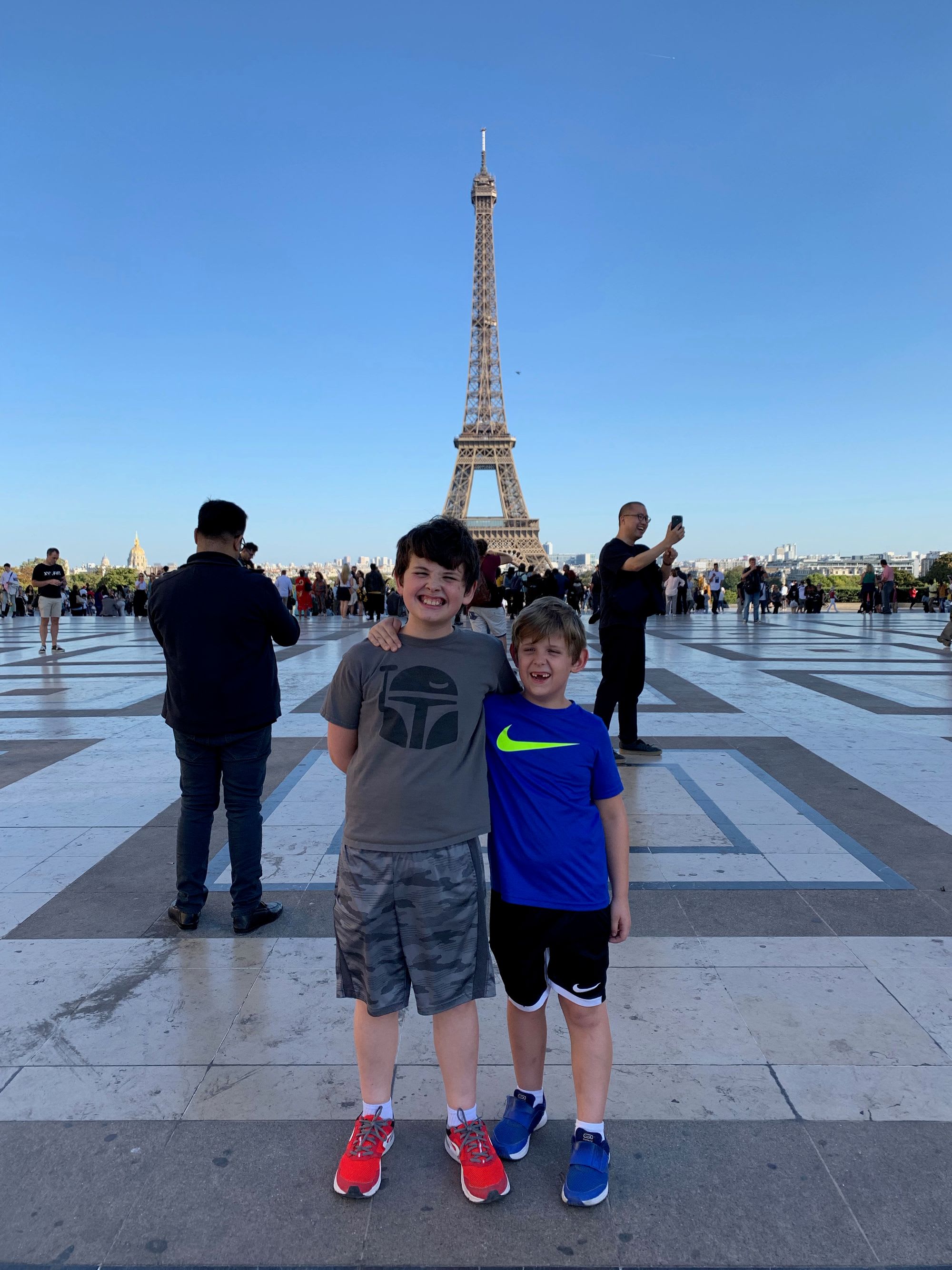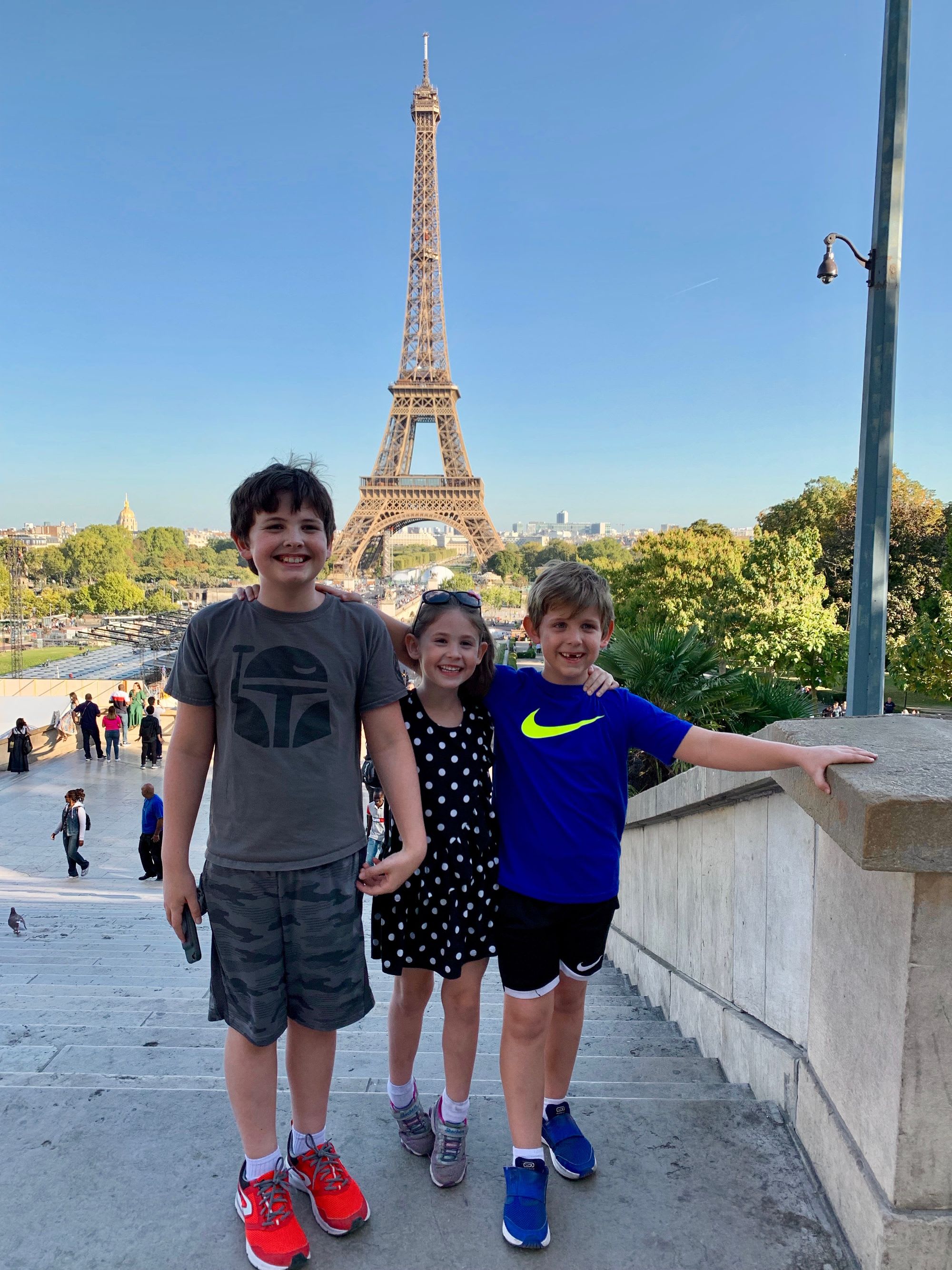 There's a playground just down the steps here. We played for a while and hopped back on the RER C train back home.
Wednesday
Haircuts for the boys. The barber didn't speak English and I don't speak anywhere near enough French so I just showed him some pictures and hoped for the best.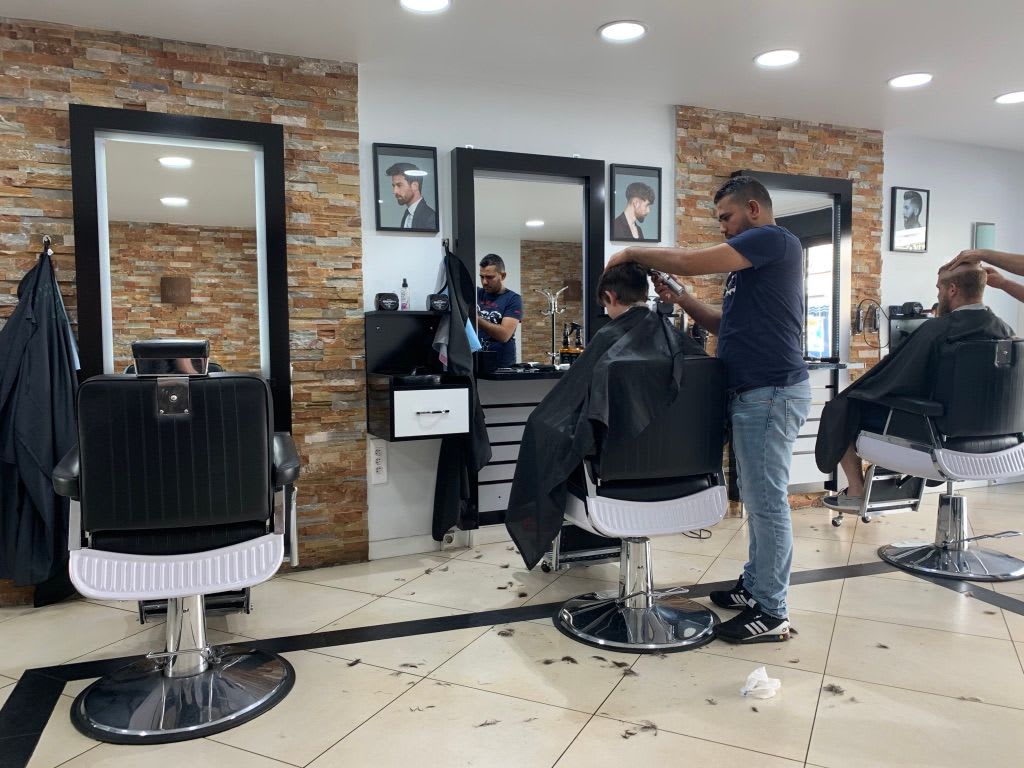 Thursday
Back to Paris. Ady, Oliver, and I climbed to the top of the Arc de Triomphe.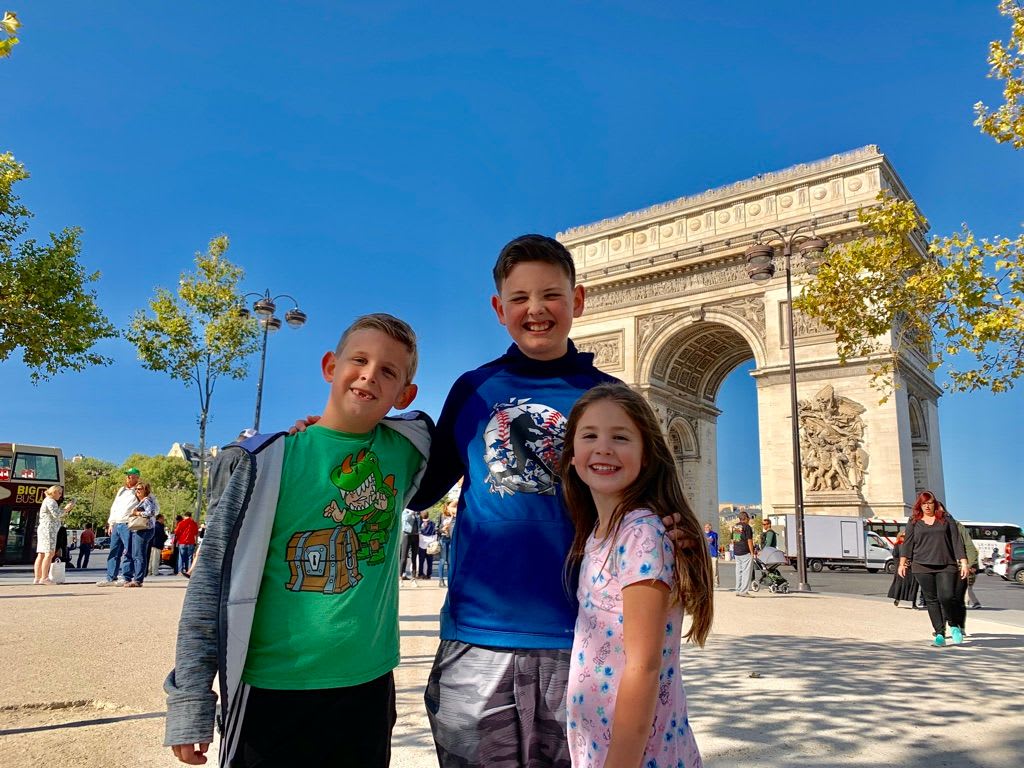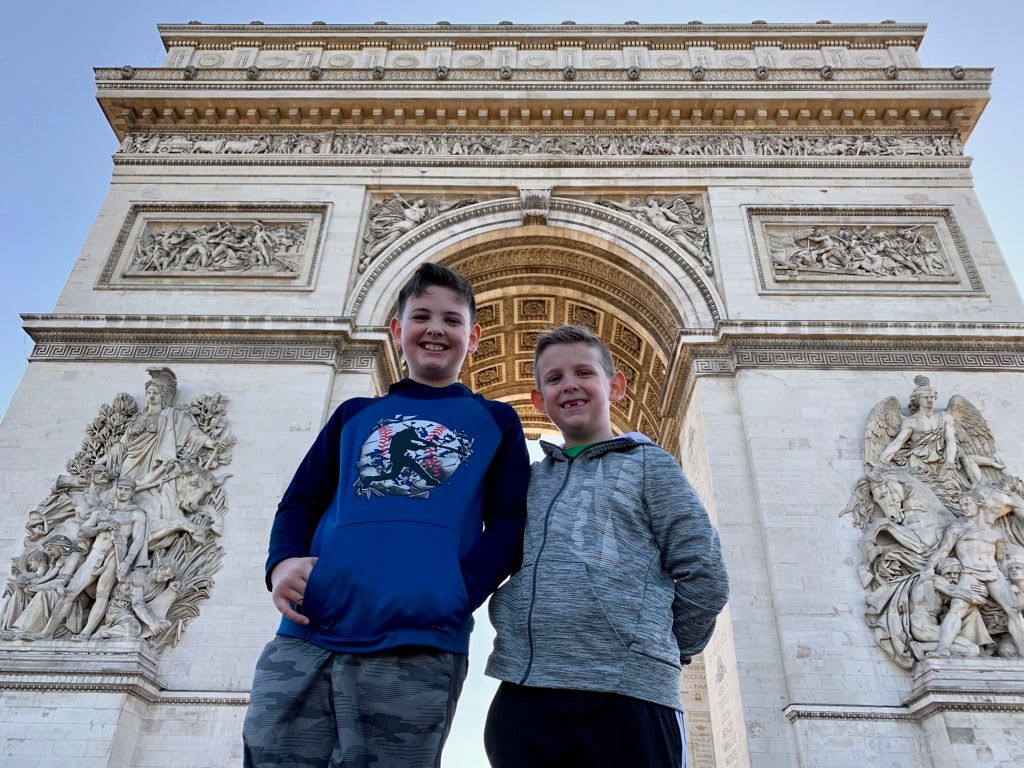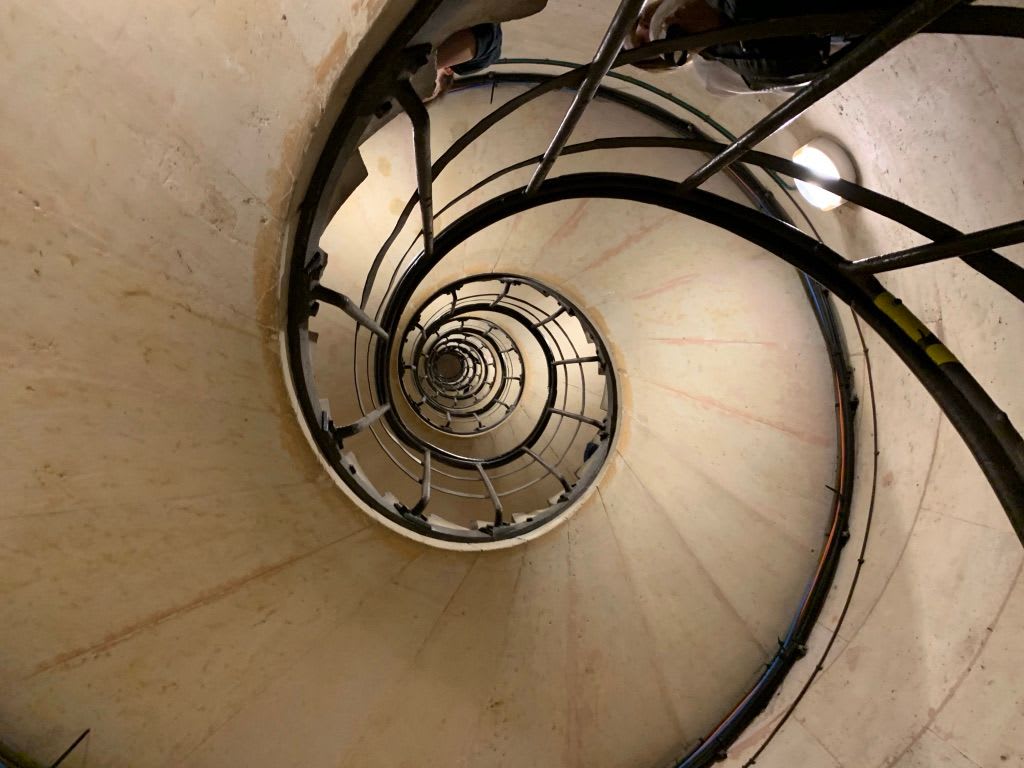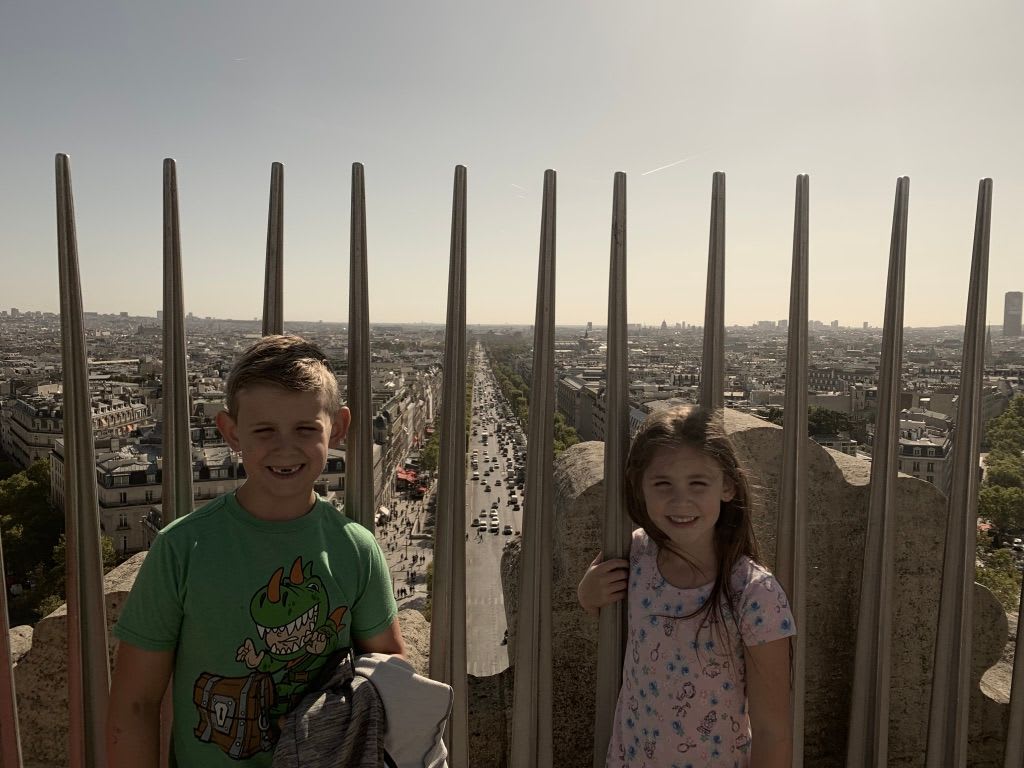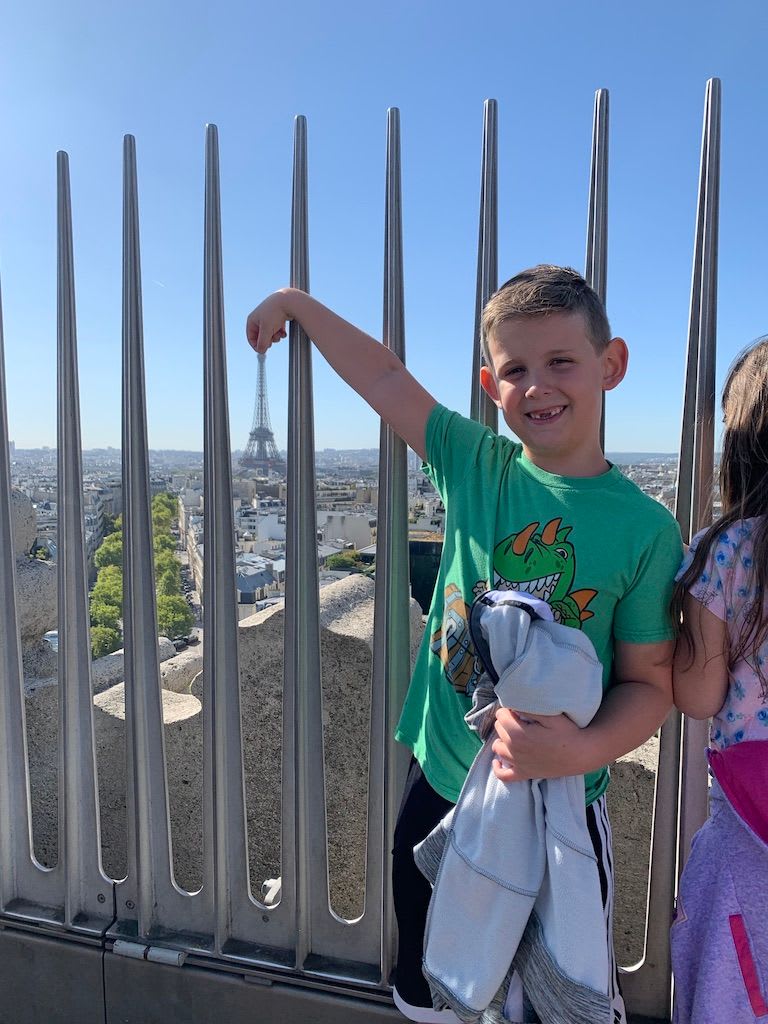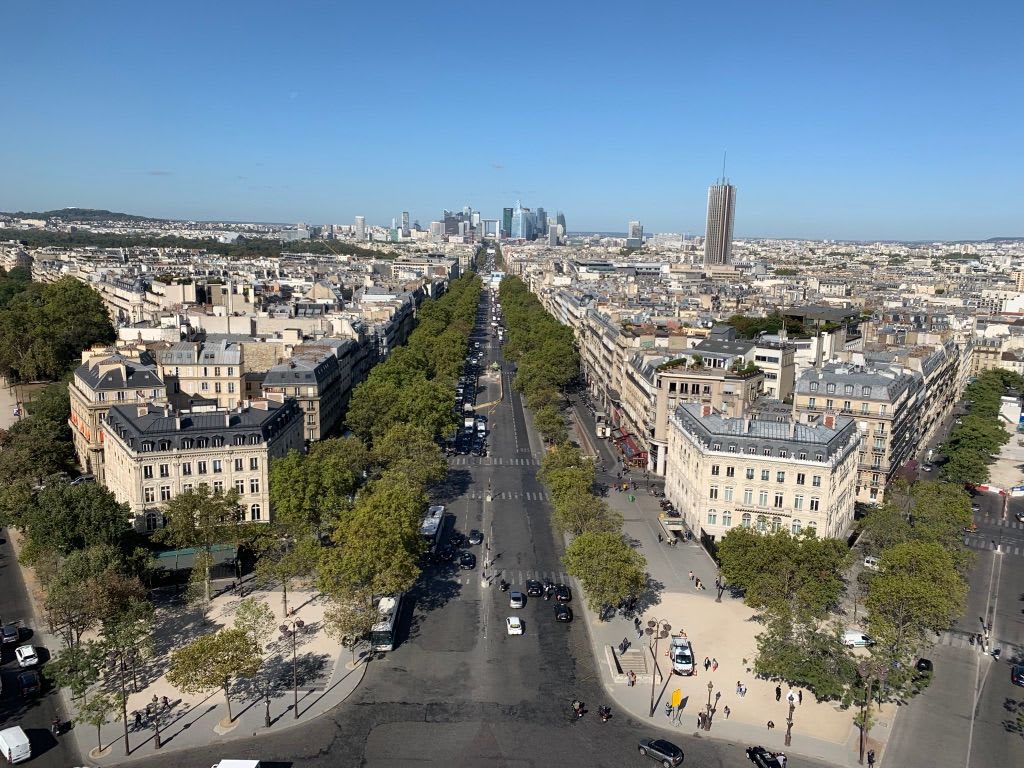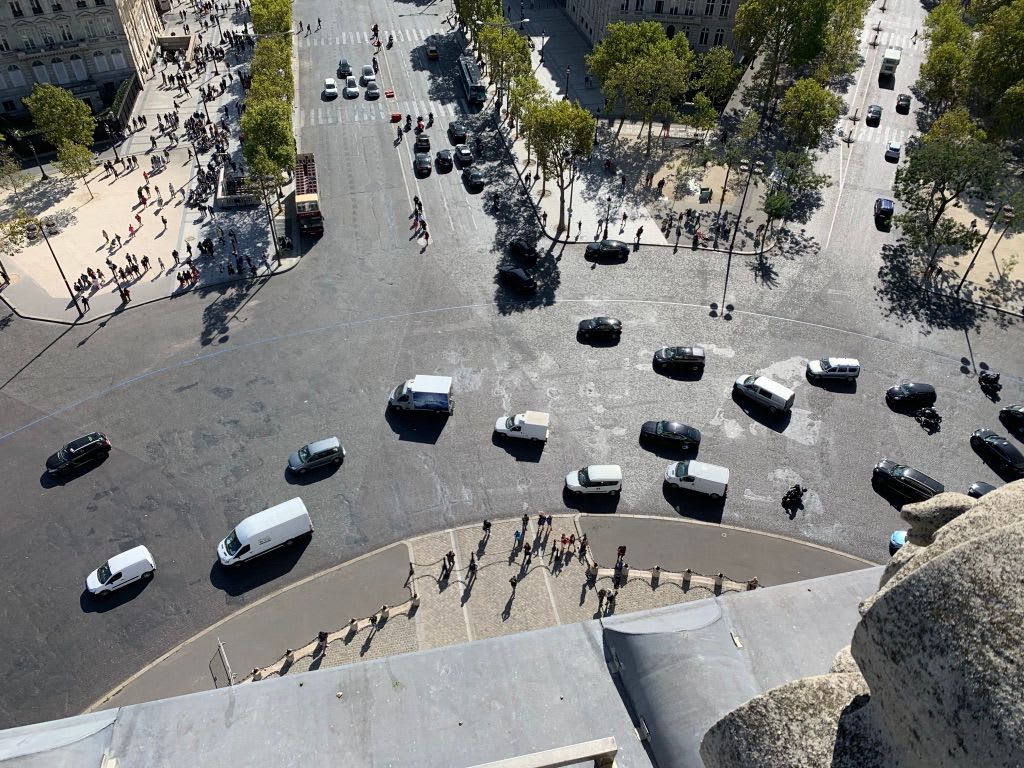 We walked down the Champs-Élysées to grab some lunch at McDonald's. Wesley wants to eat at McD's in every country we visit, so we had to add France to the list.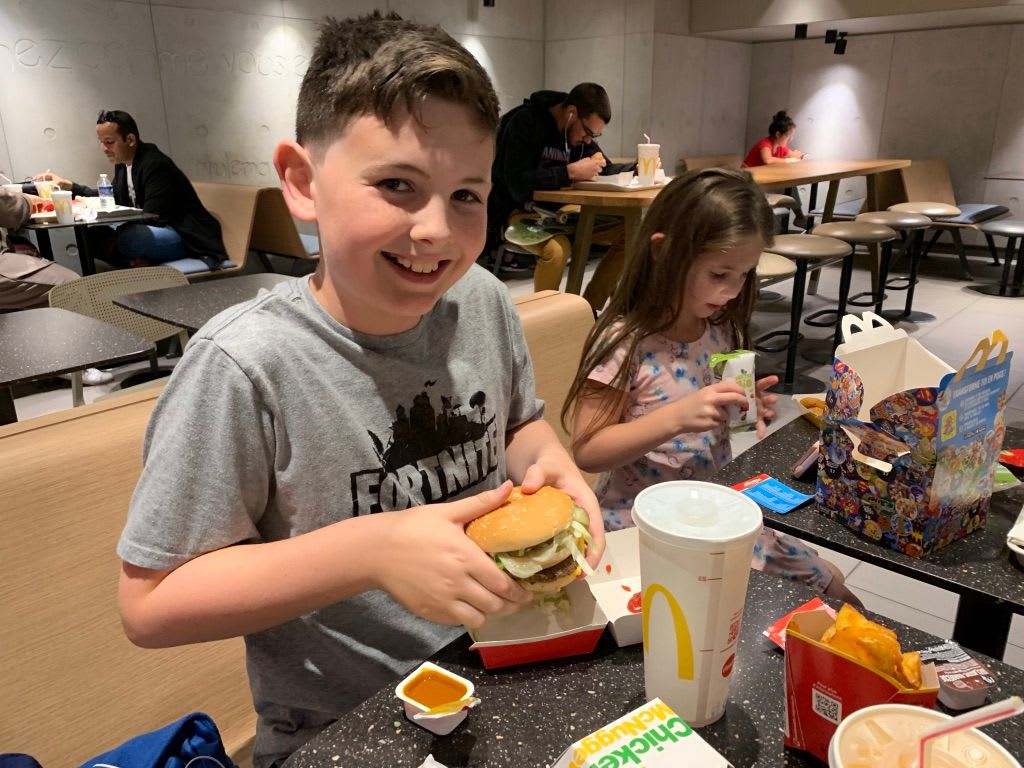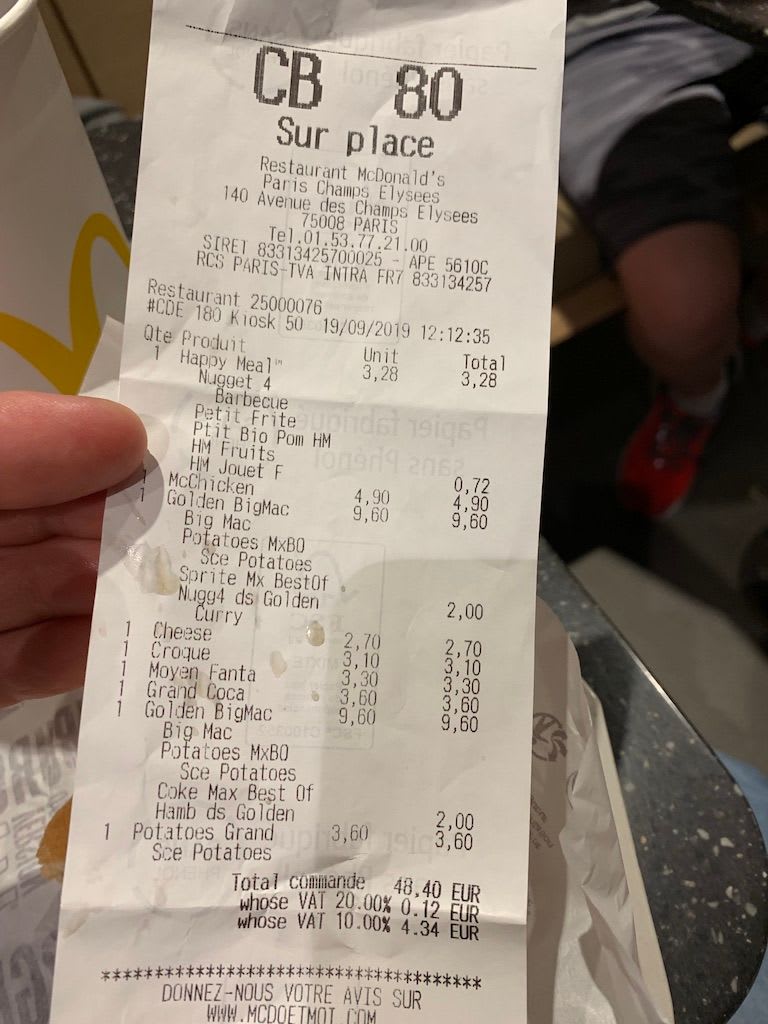 We popped in to the Apple Store also.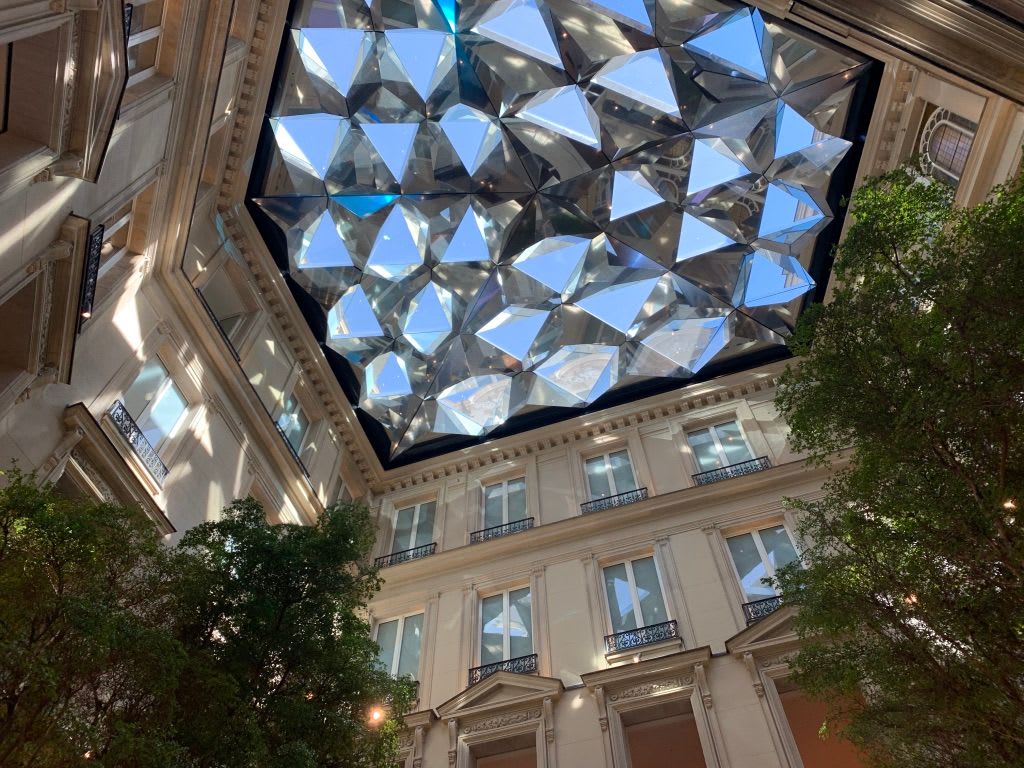 Then a short train ride down to the Tuileries Garden to find some playgrounds.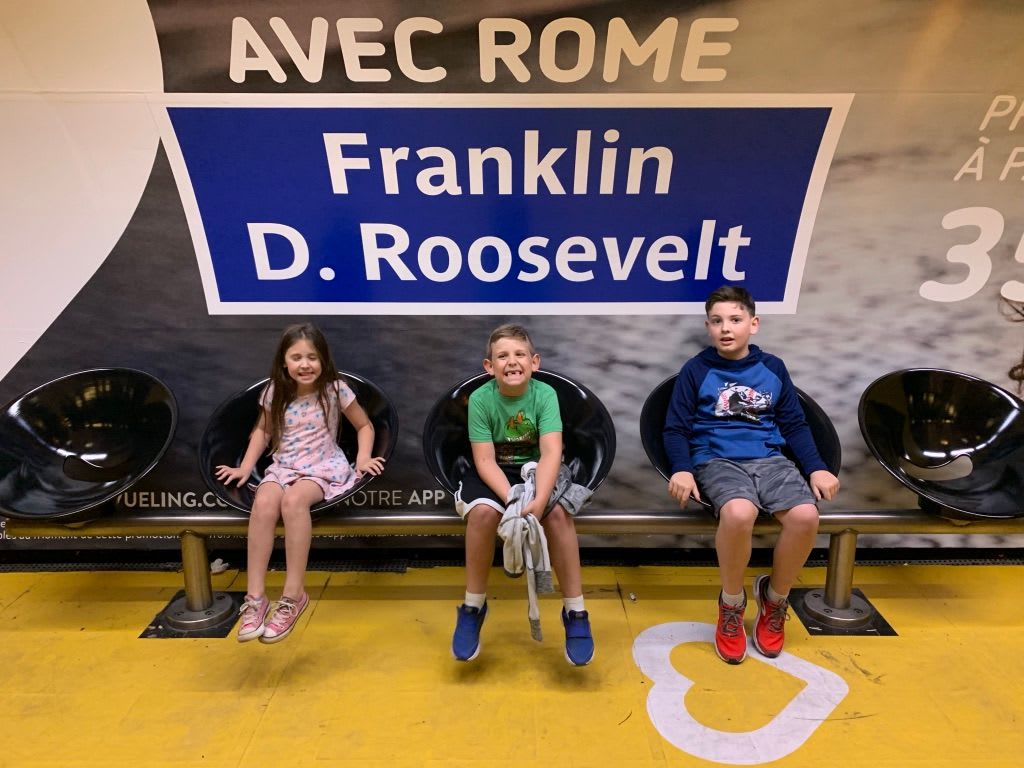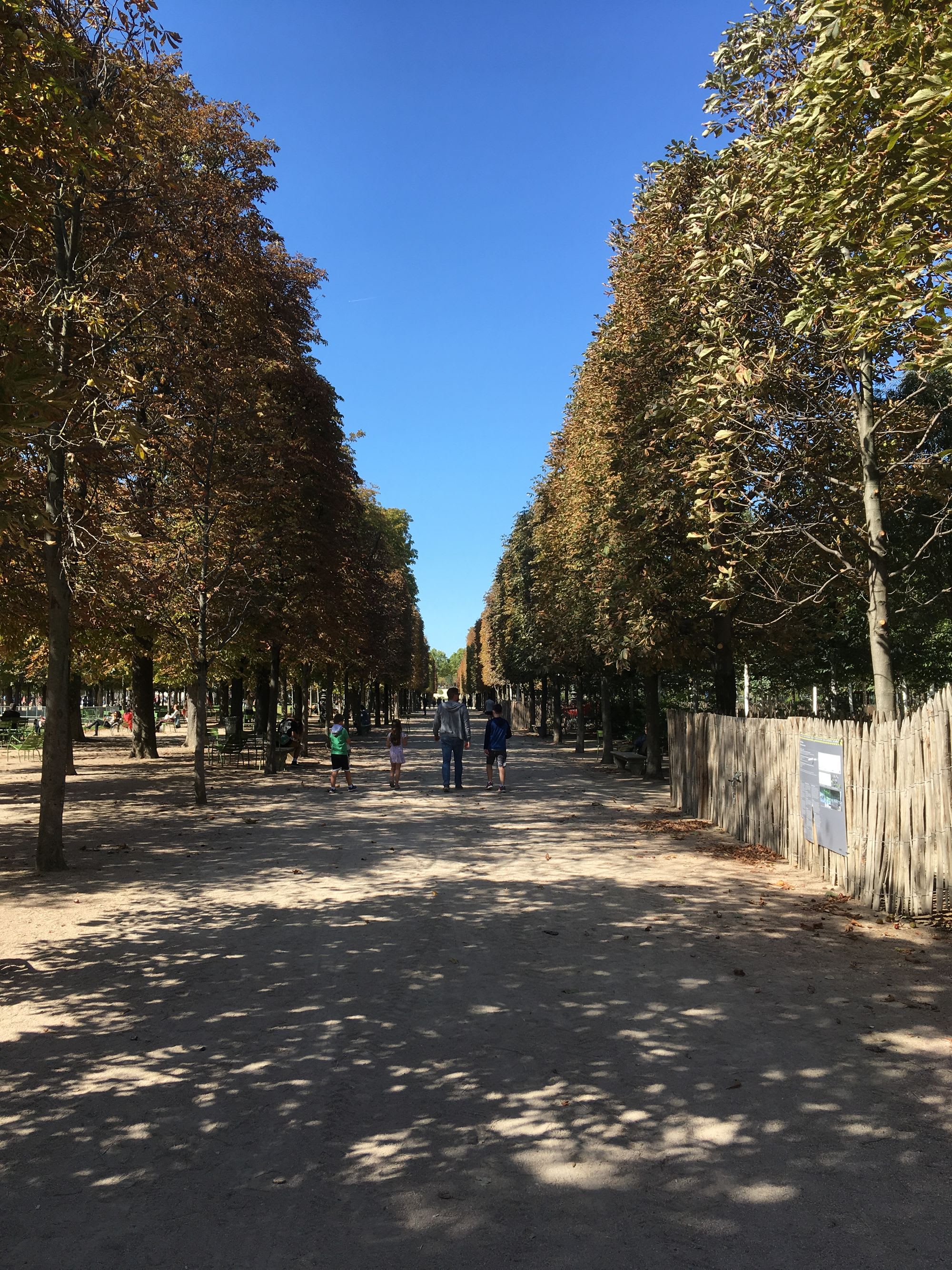 Then we strolled down the riverbank back to the train station.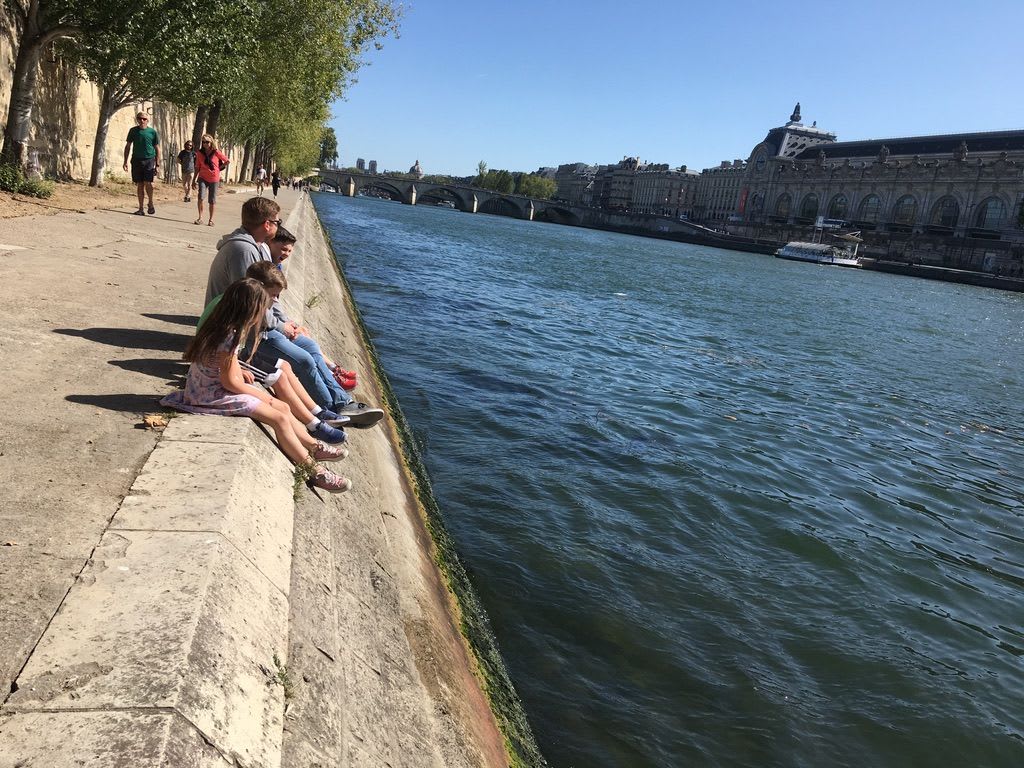 Friday
We drove to the nearby town of Étampes for lunch. We also figured out how to operate a French car wash. I filled up the car here as well. €94,84 for a tank of diesel. That's $104.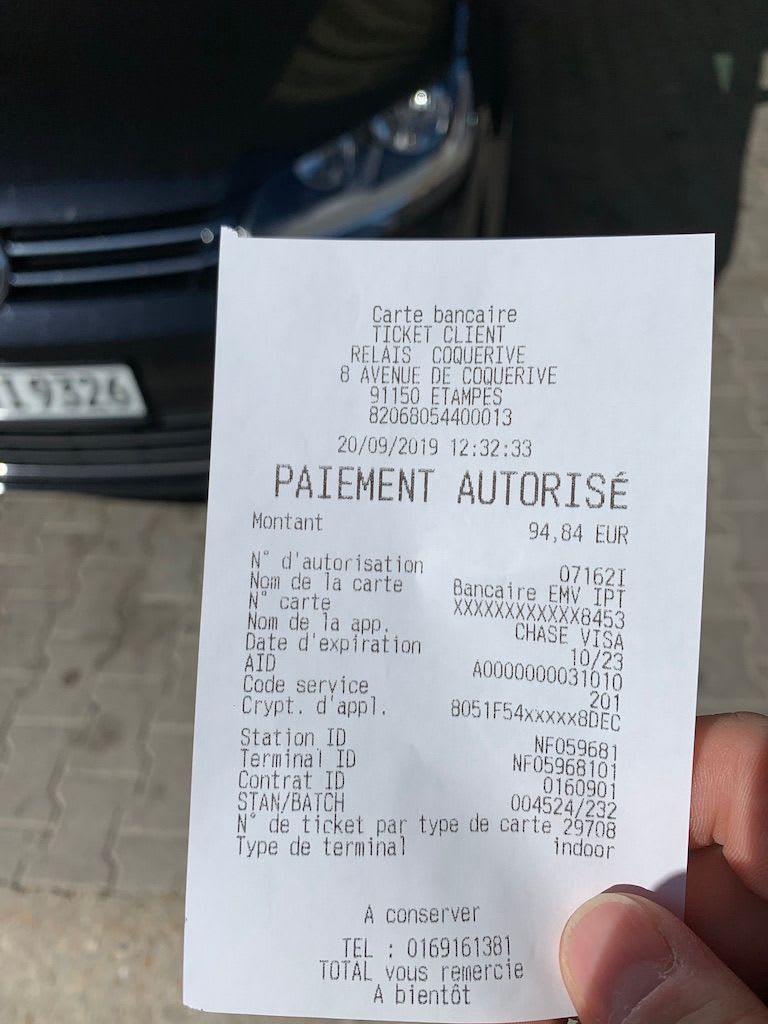 I stopped by the bakery that's too close to our place.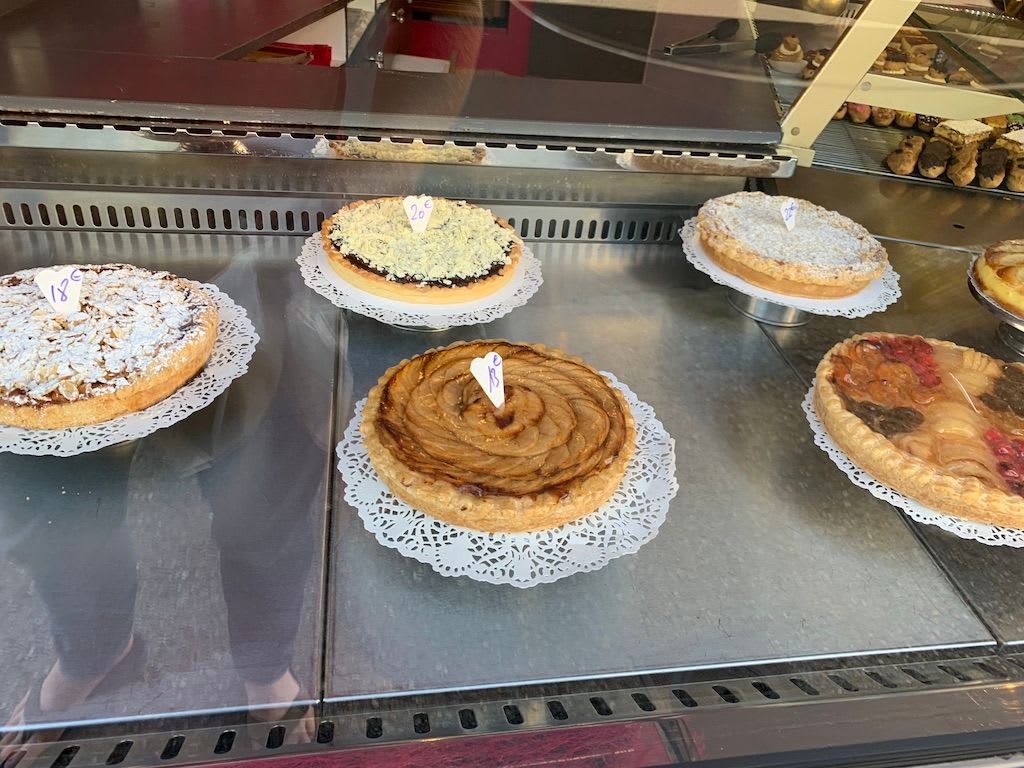 Saturday
Big driving day. We were headed to the Loire Valley to see some châteaux. That's the plural of château. I learned that this week so there's that.
Our first stop was Clos Lucé. Leonardo da Vinci's last home. Francois I invited him here to live and put him up at this place. Not too bad.
It's a great place for the kids to visit as well. The house is full of models of his inventions and the gardens have interactive exhibits.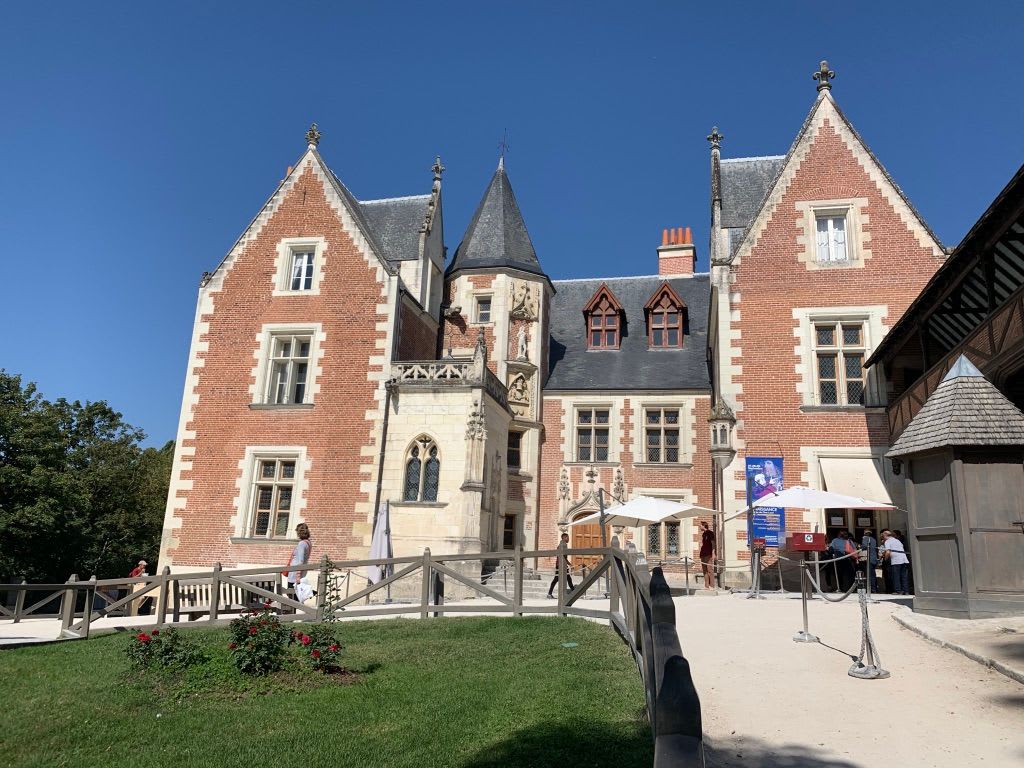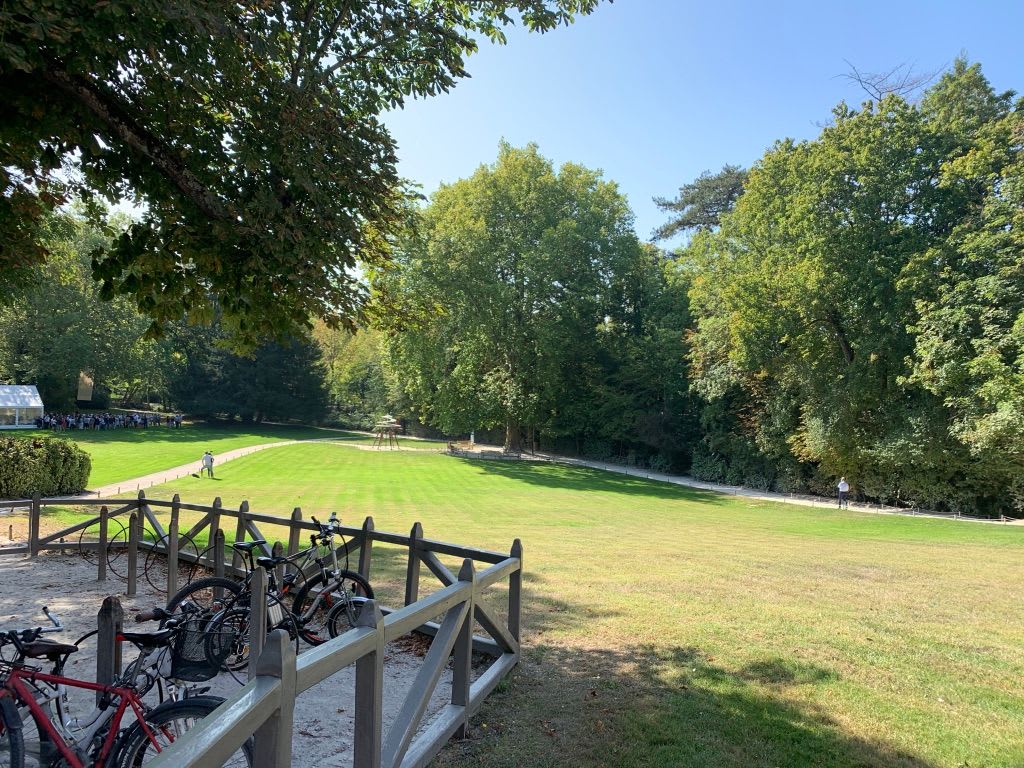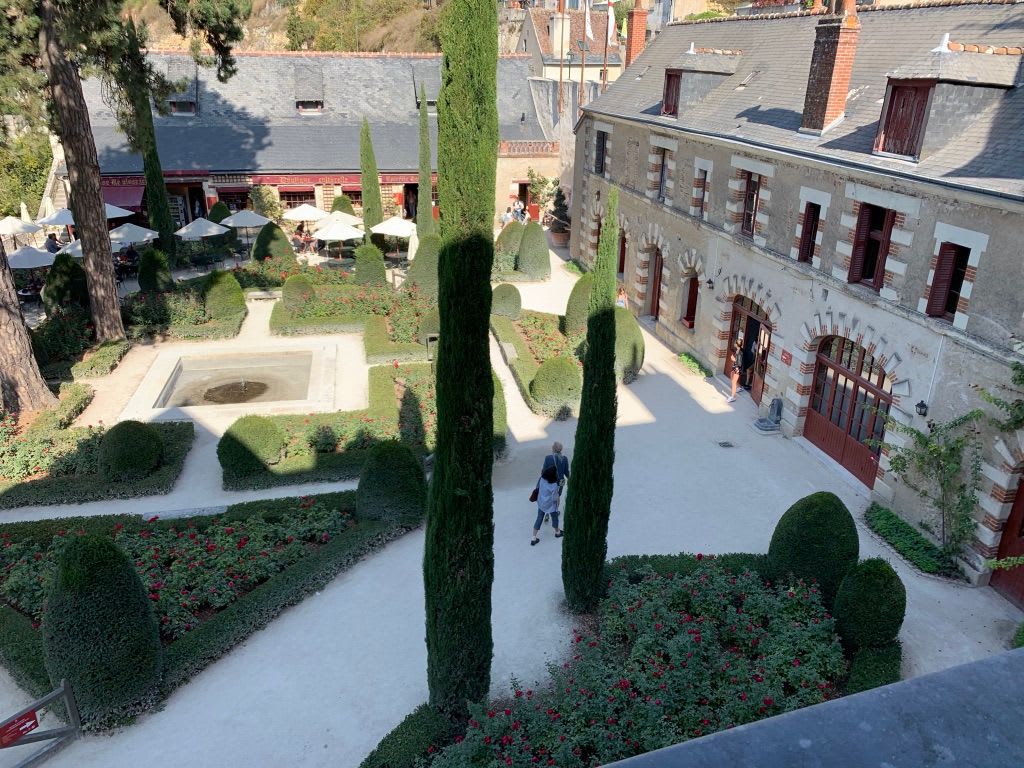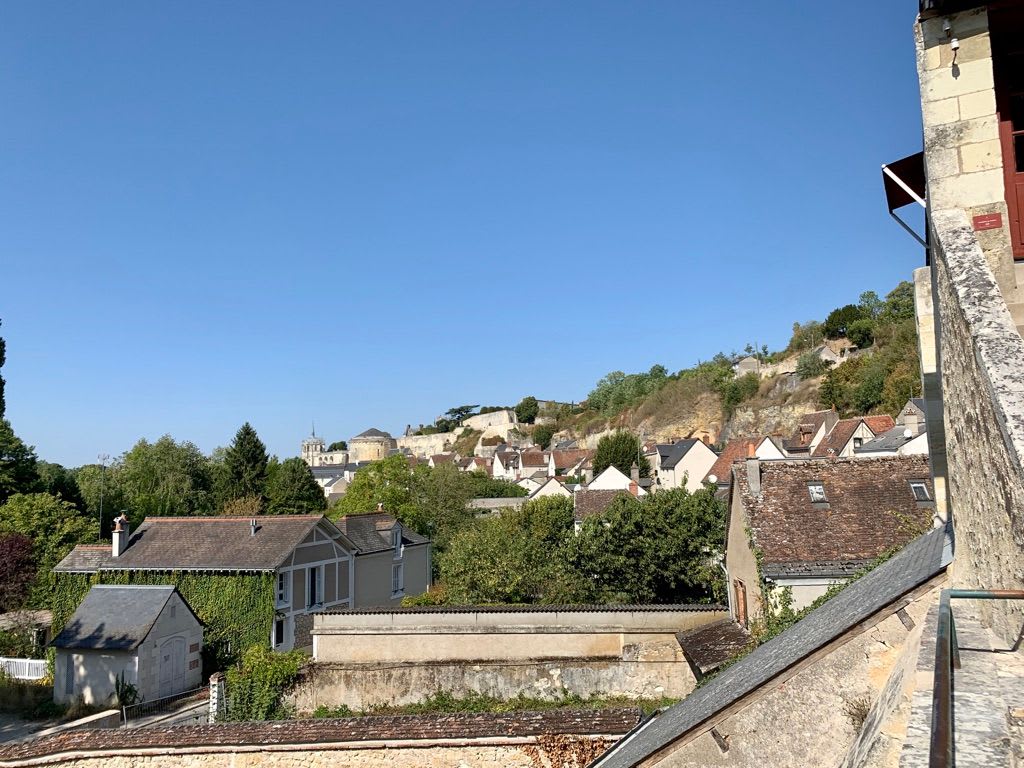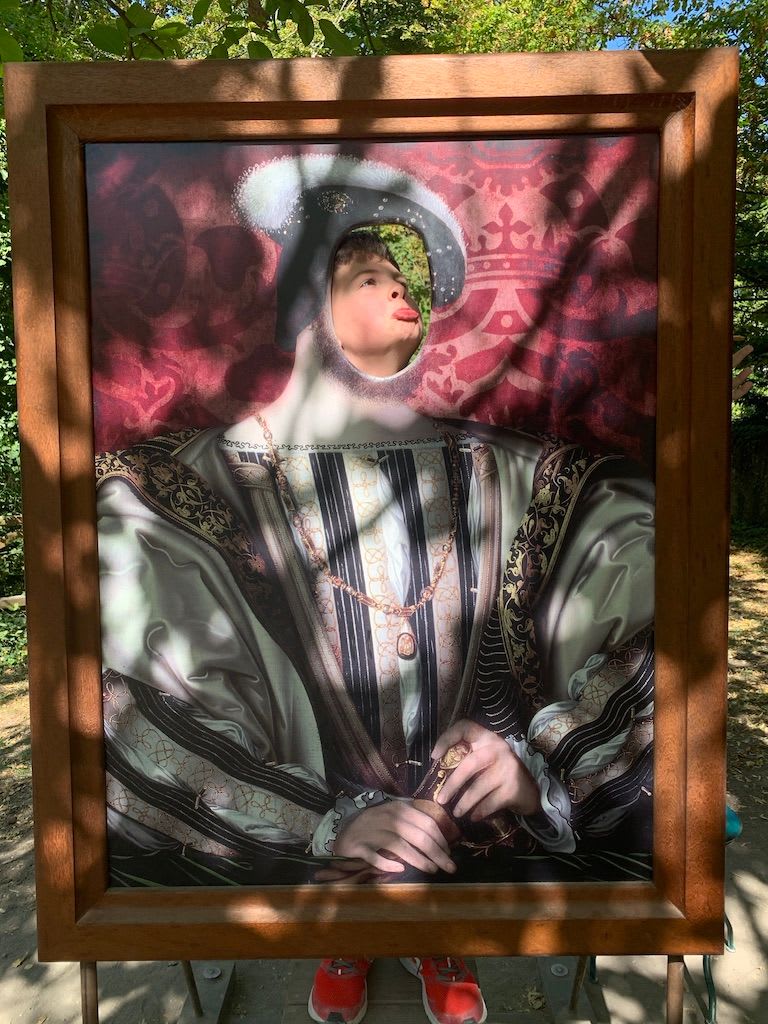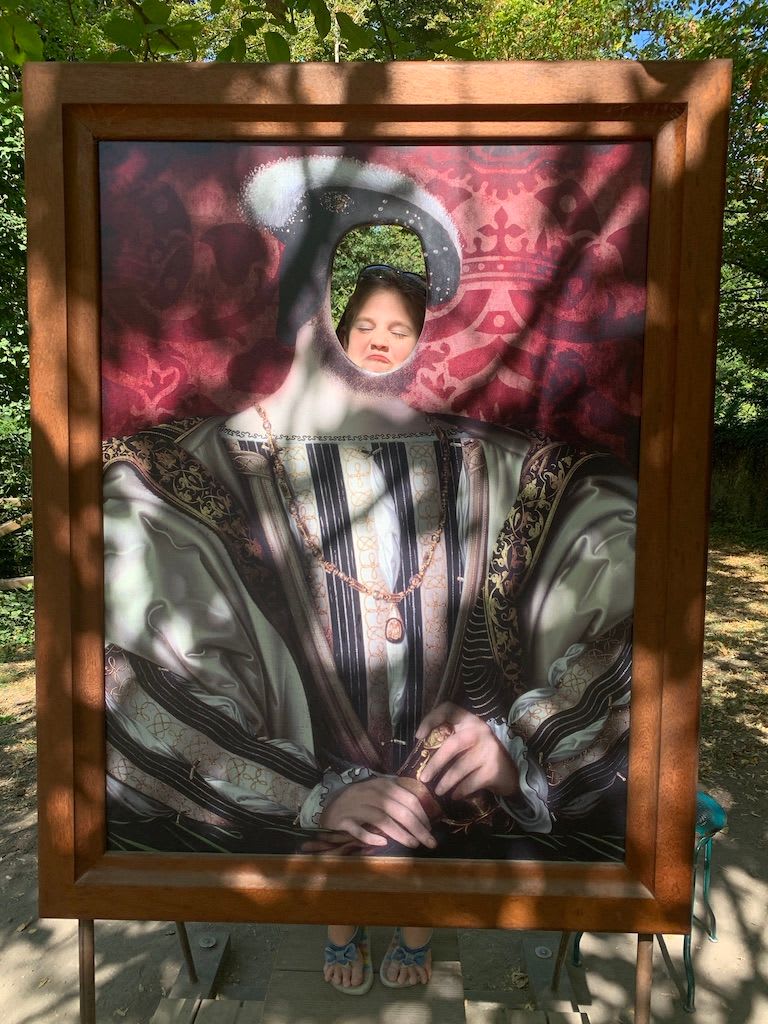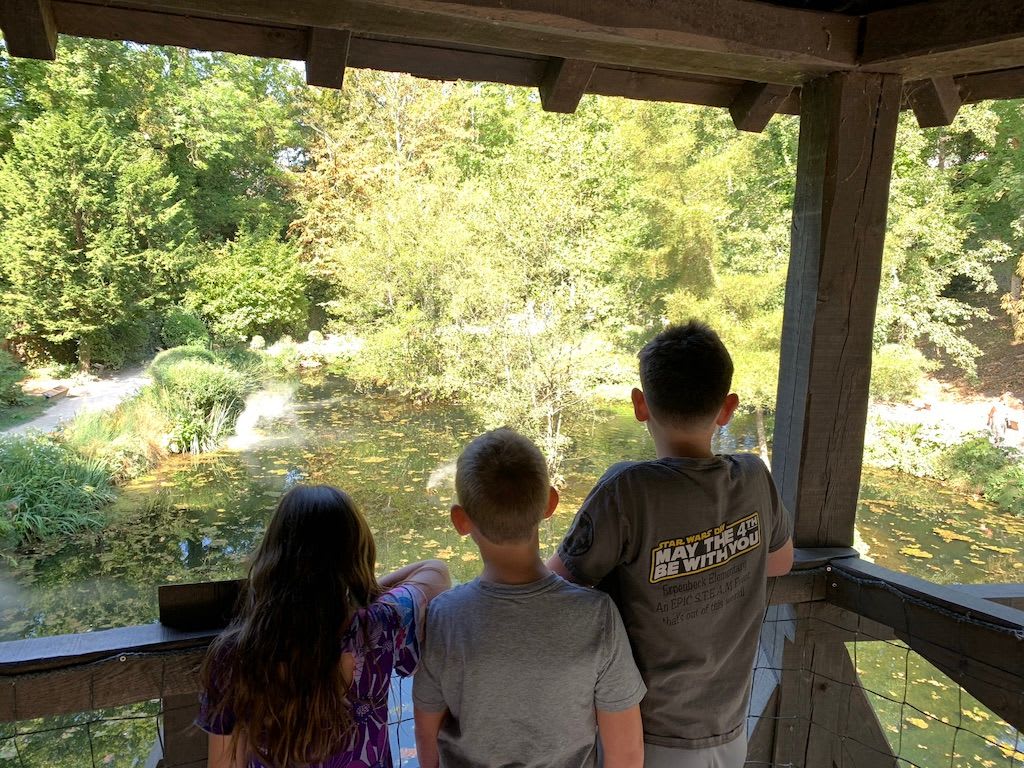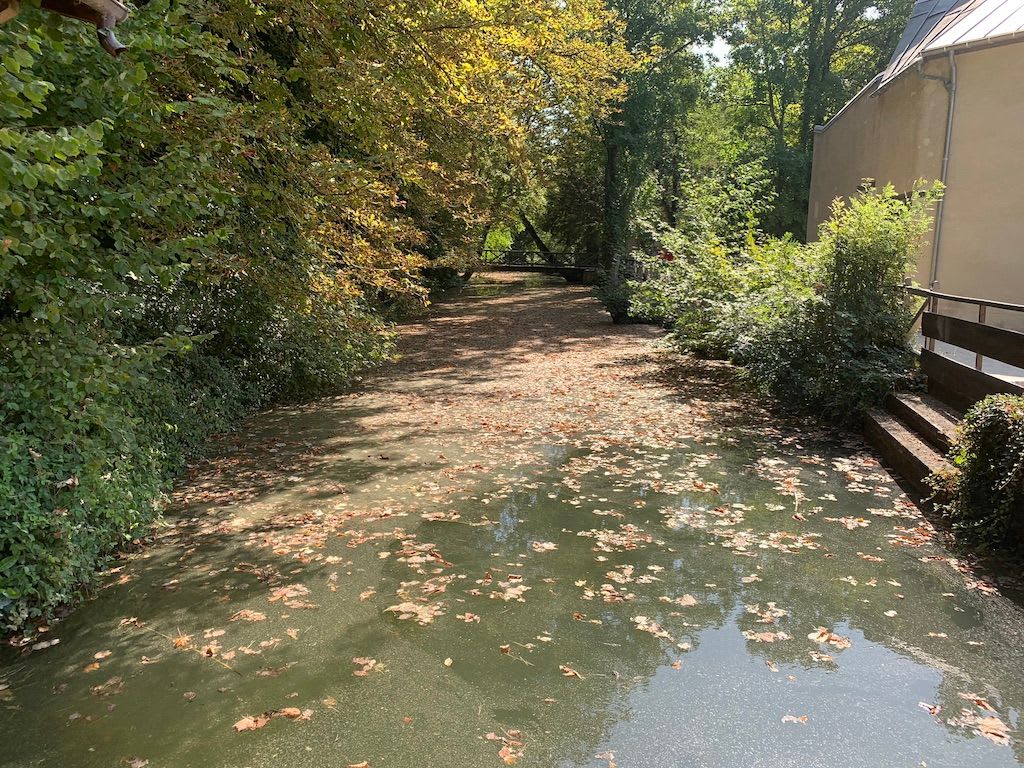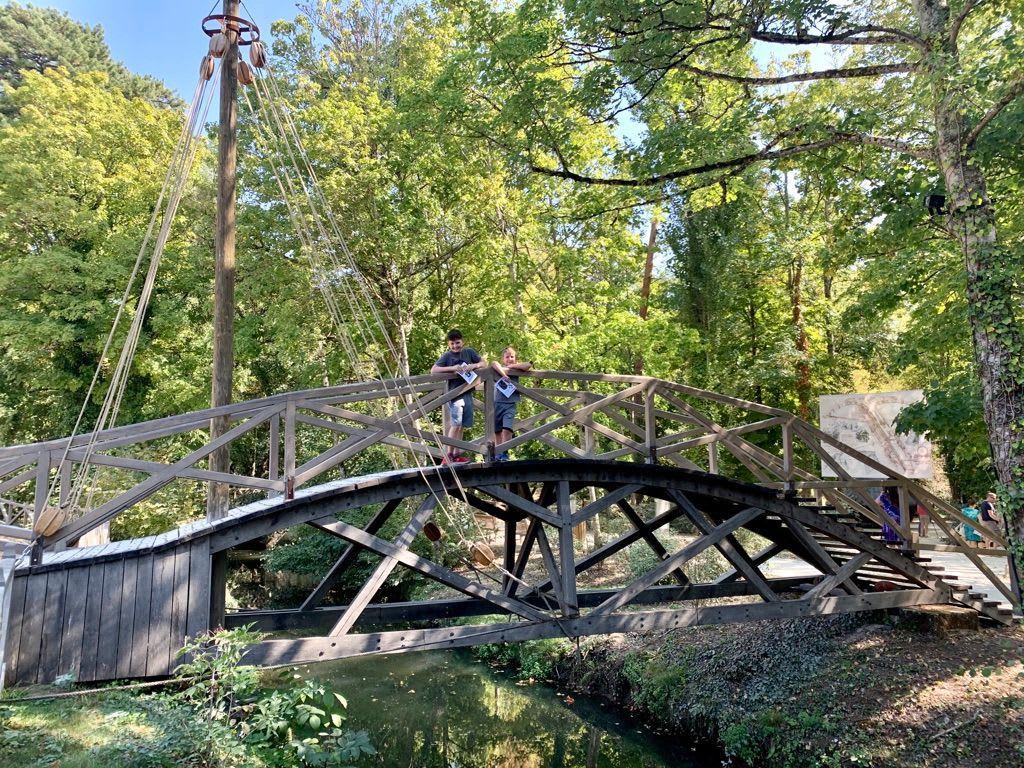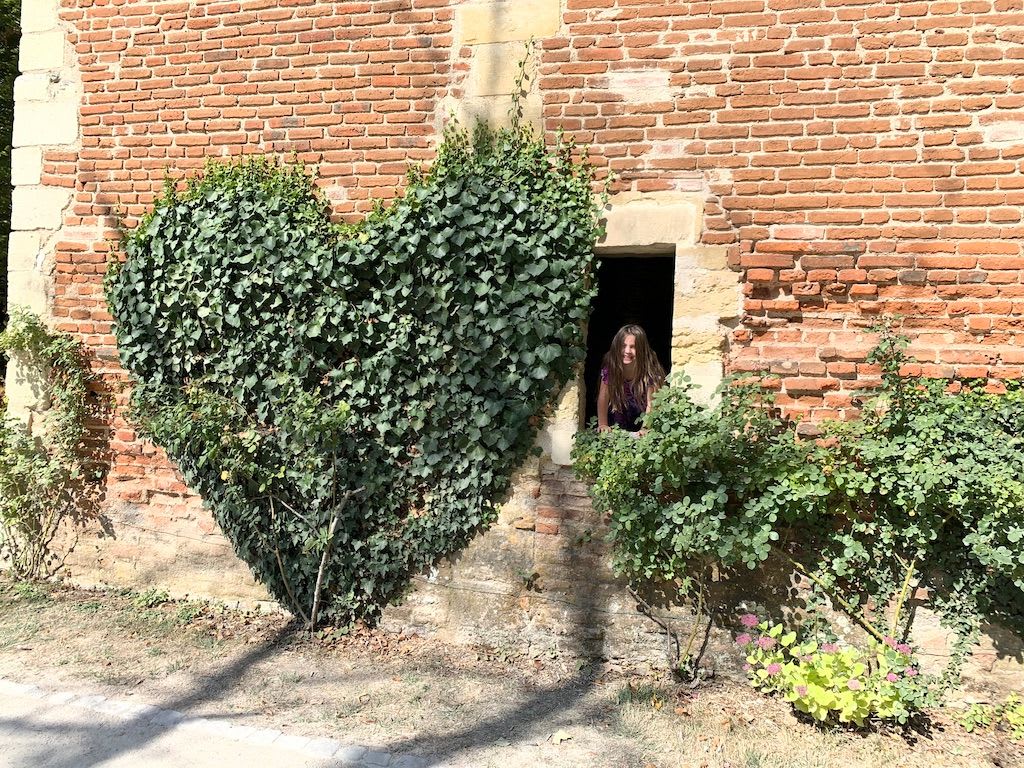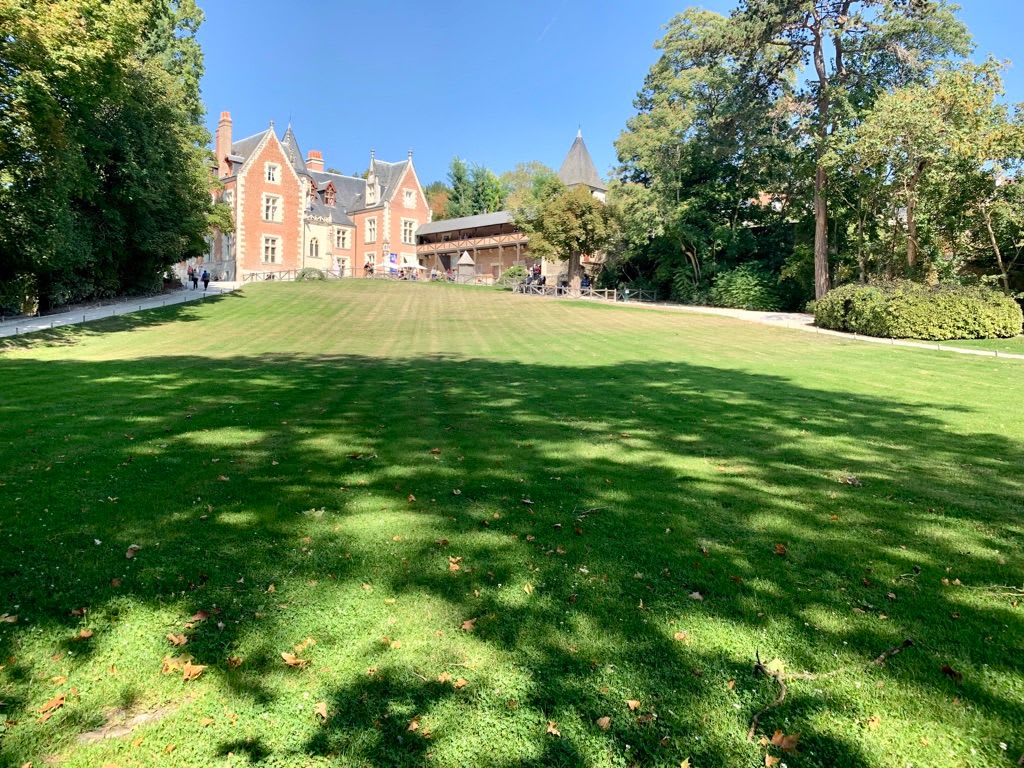 We drove North along the Loire river to visit Chambord. That was Fran's hunting cabin. I now understand the French Revolution.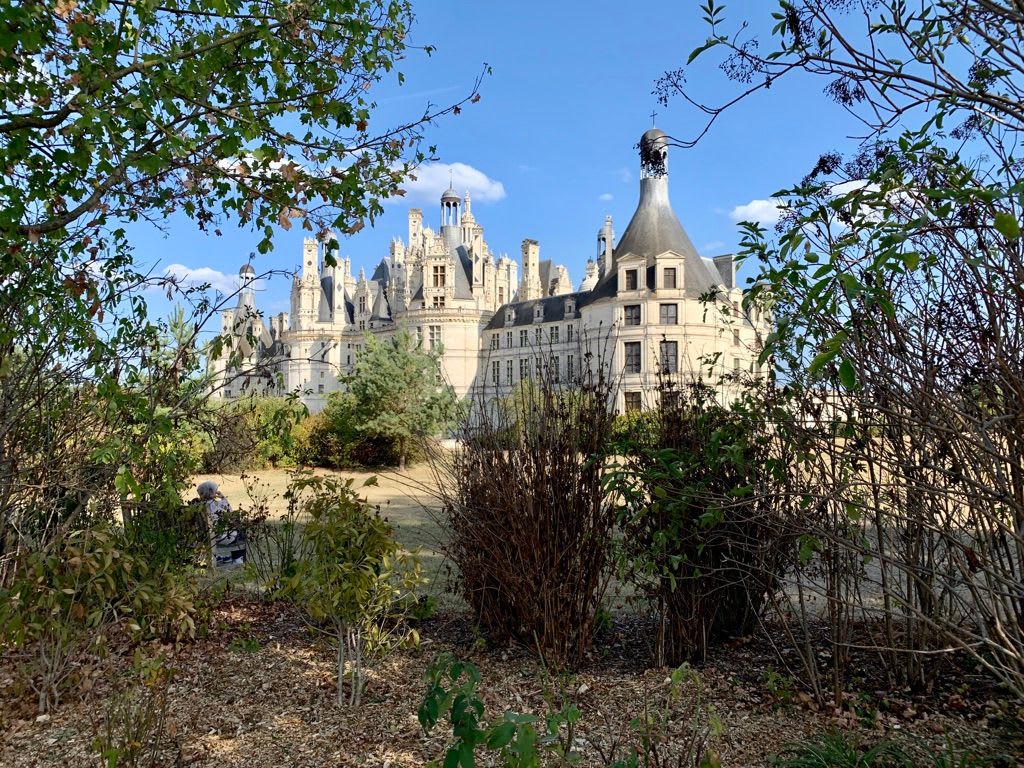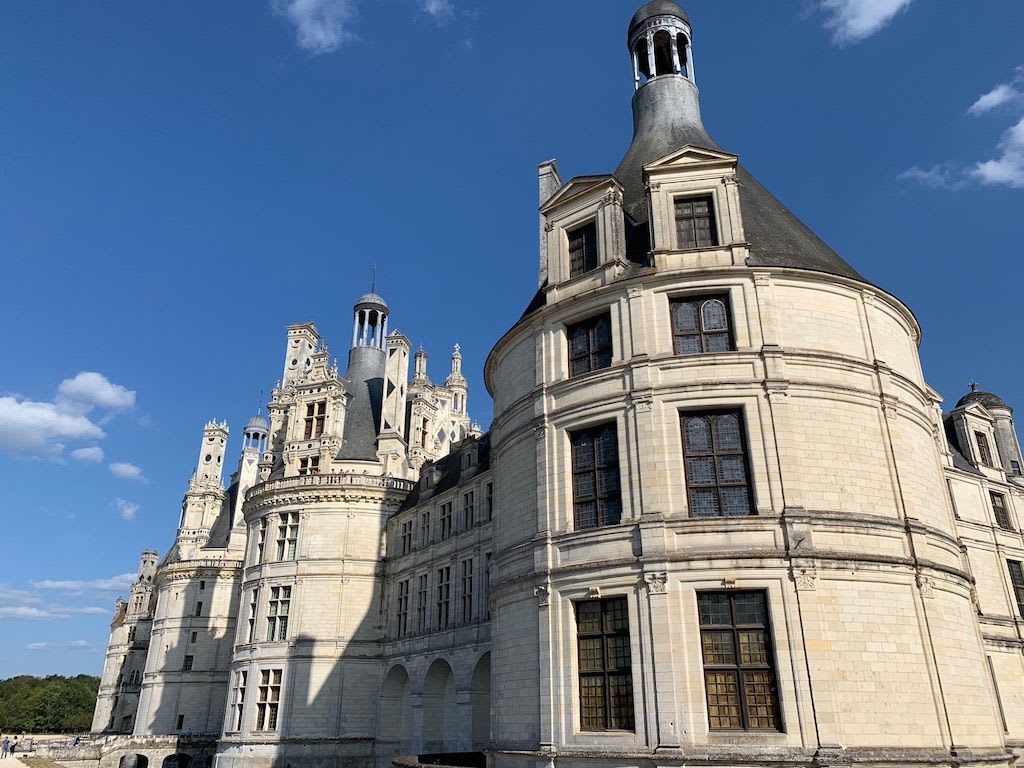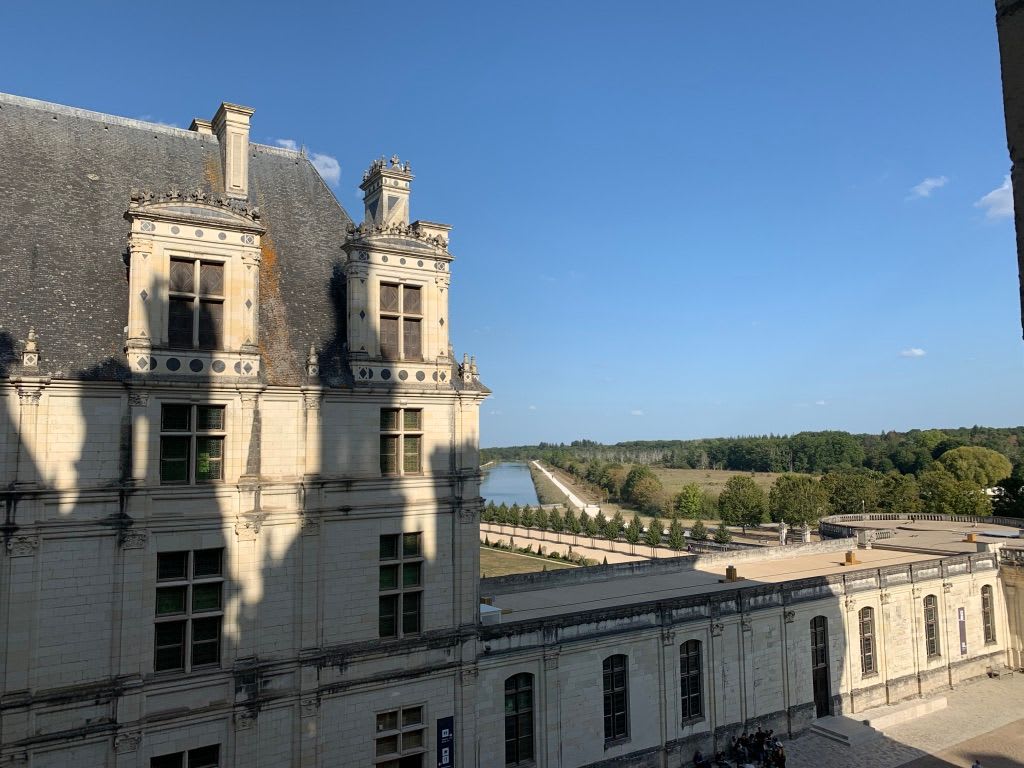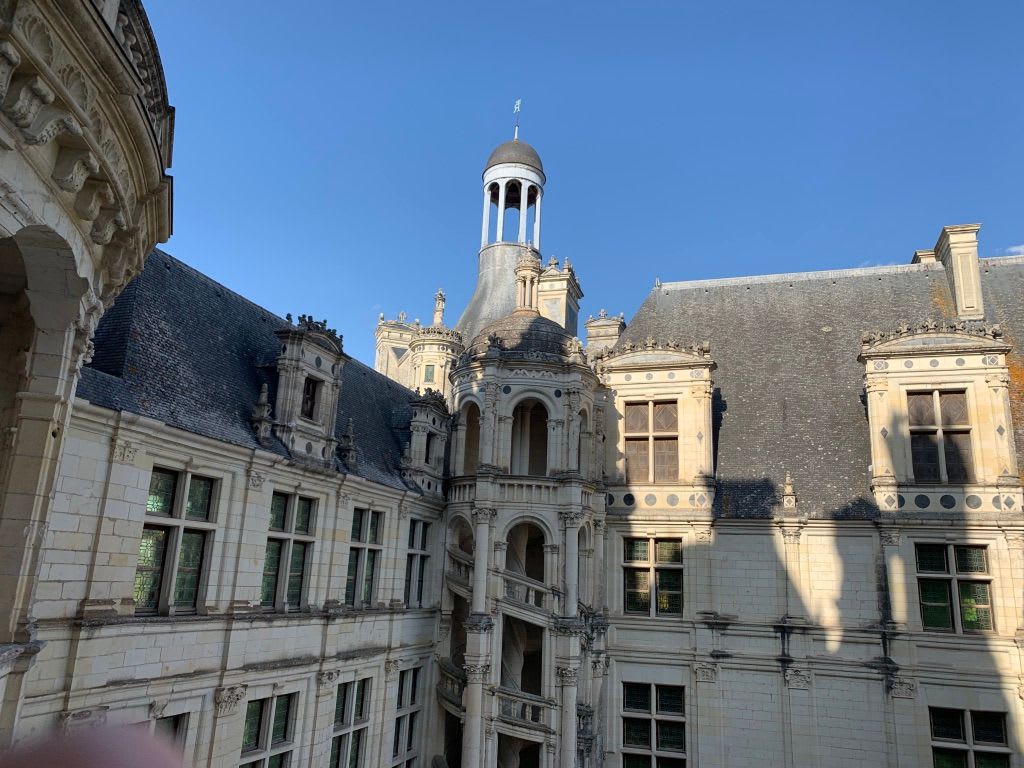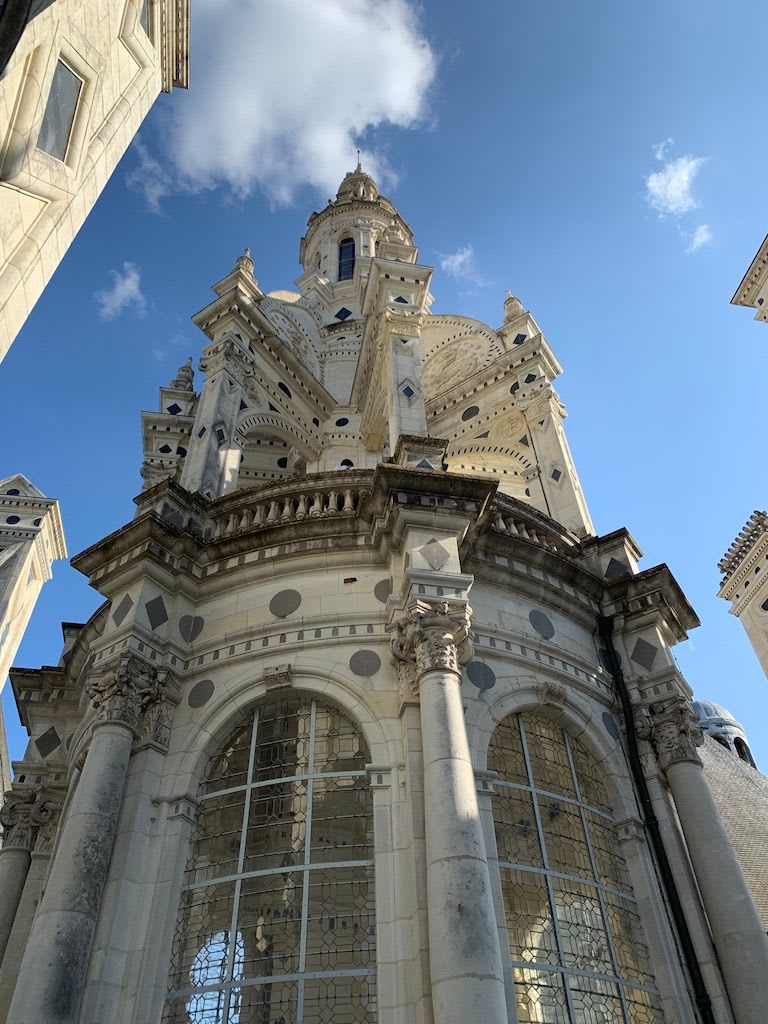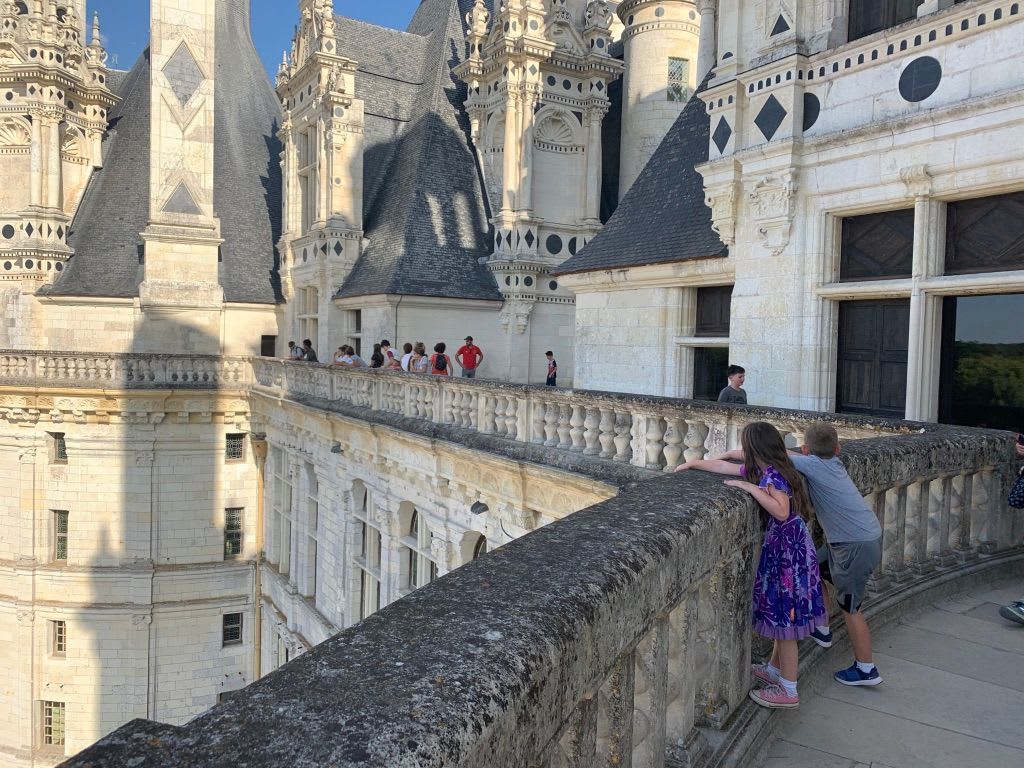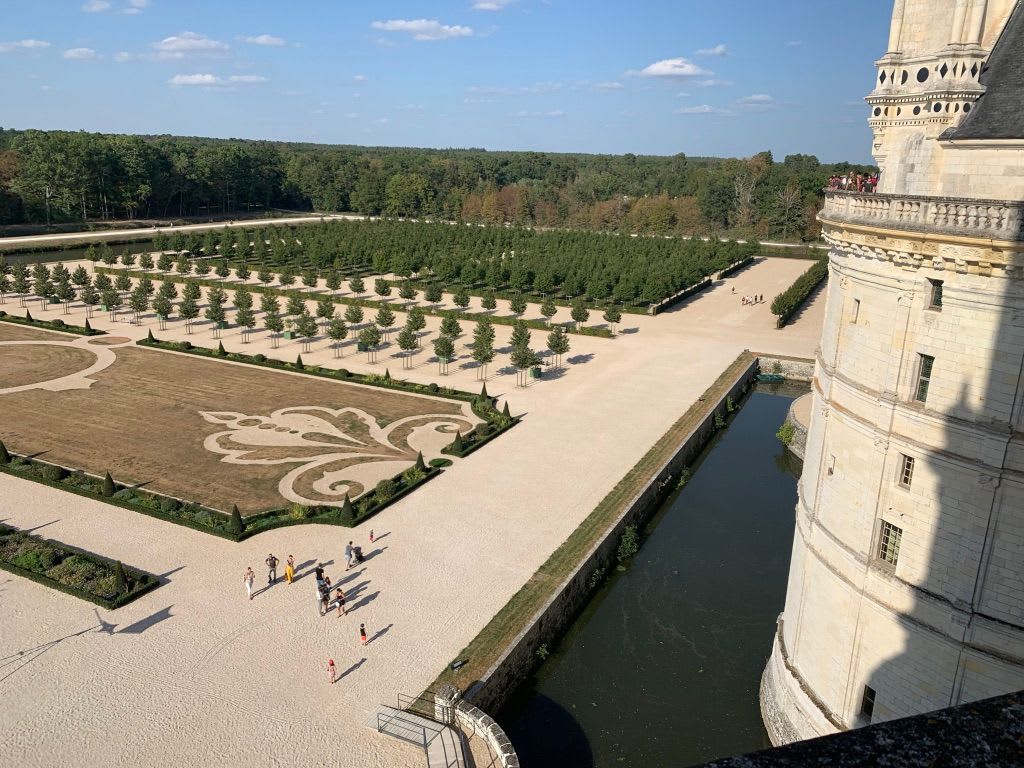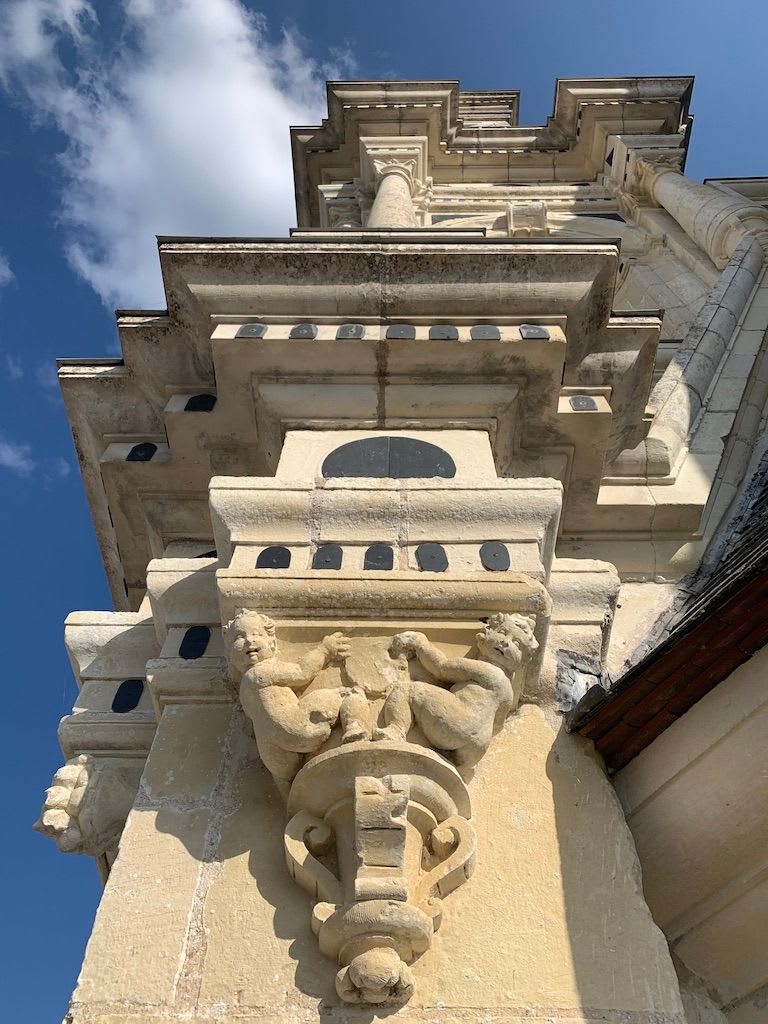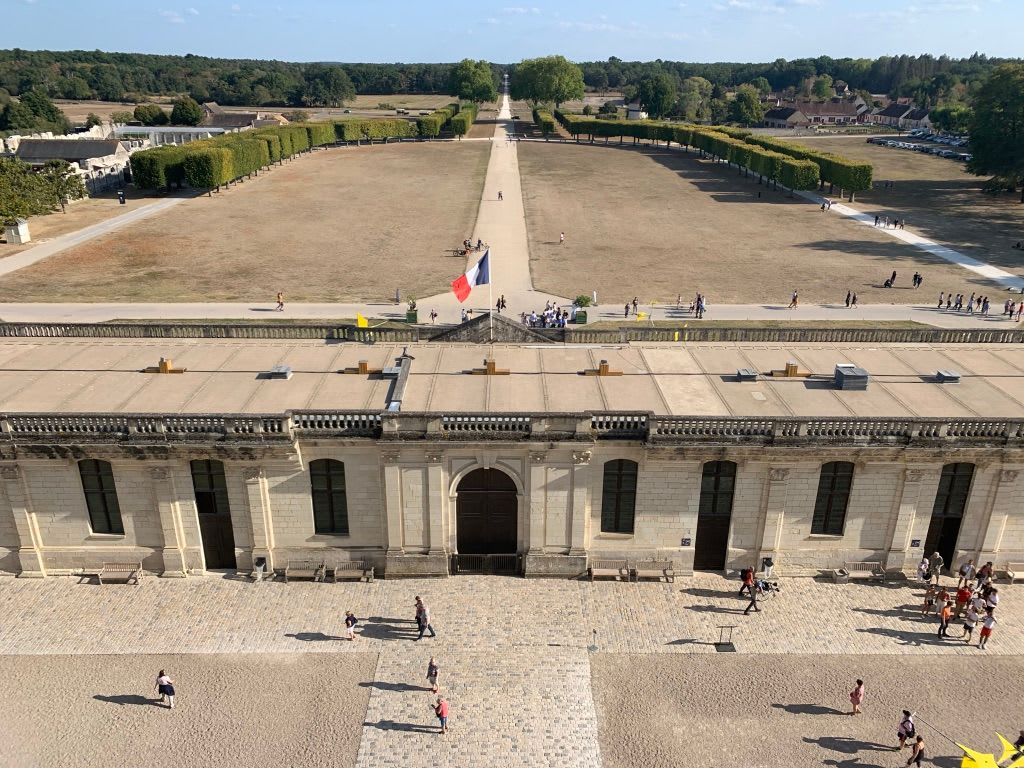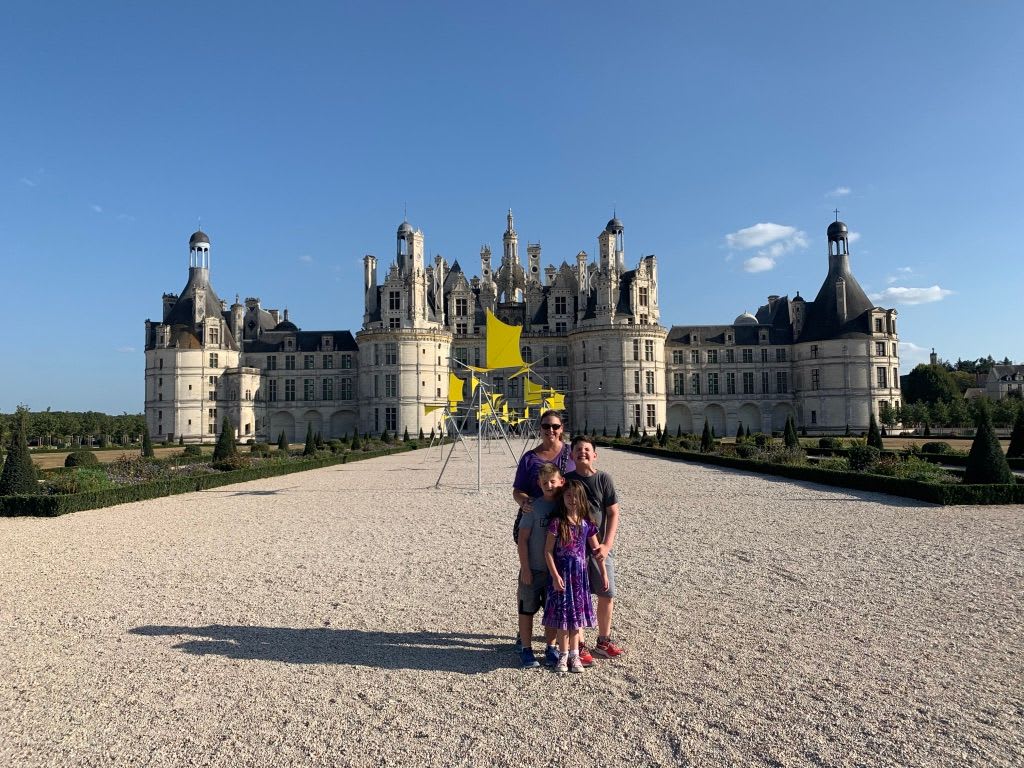 On the way back home, we stopped at another cool rest area. This one has a pedestrian bridge across the motorway.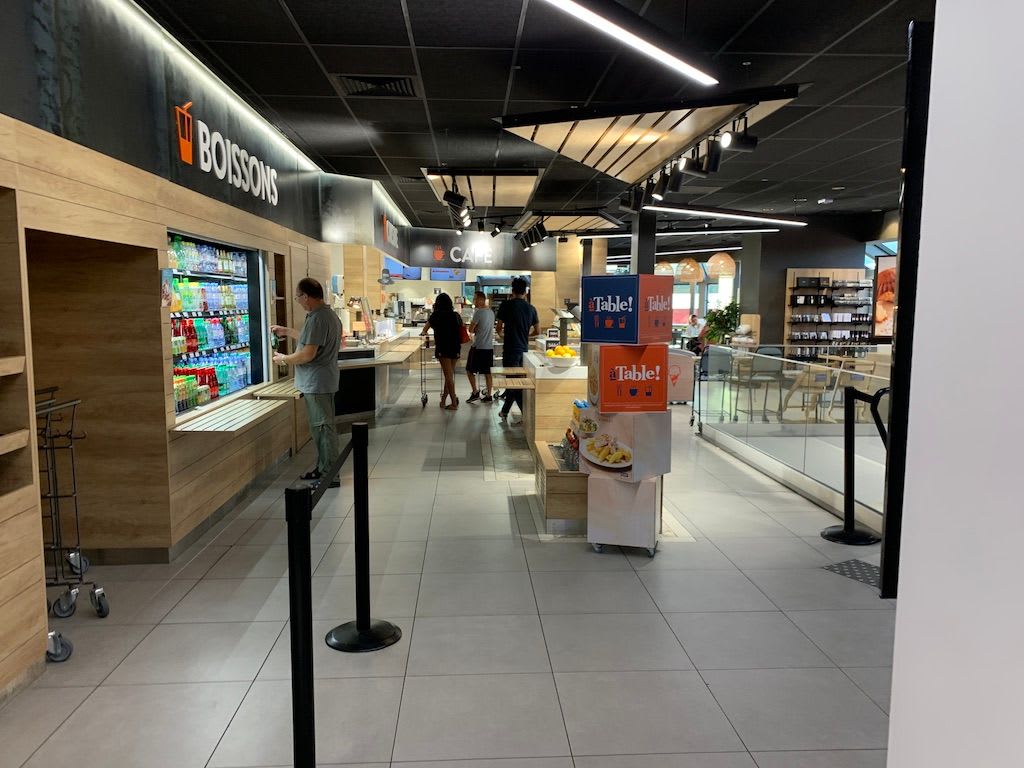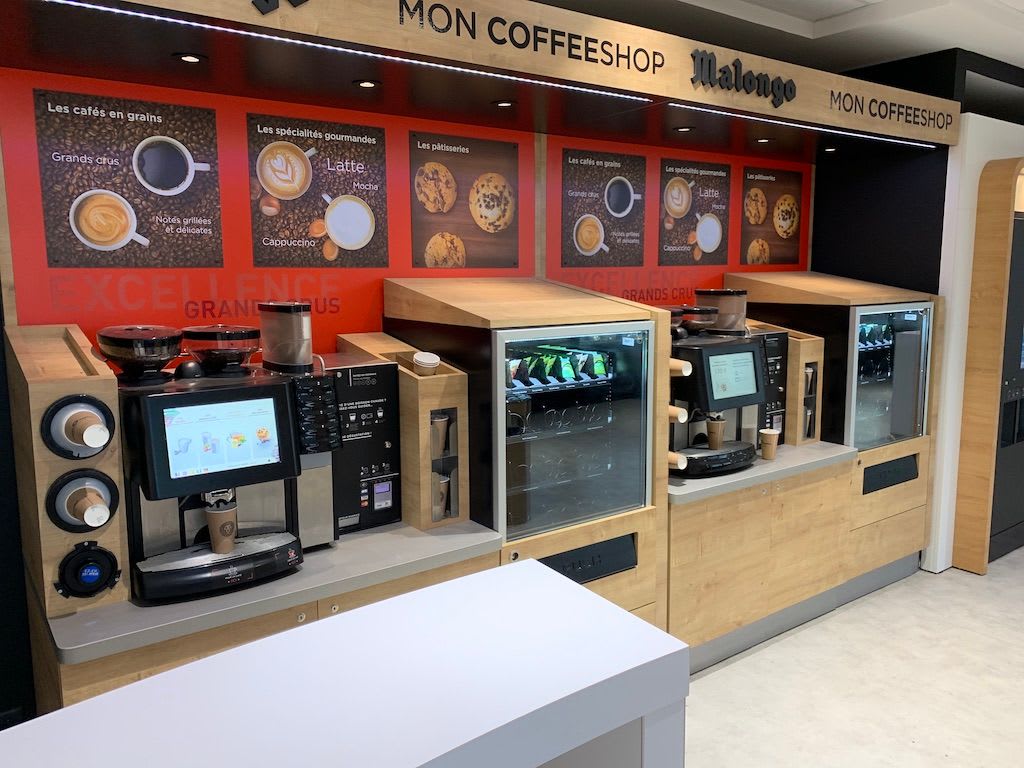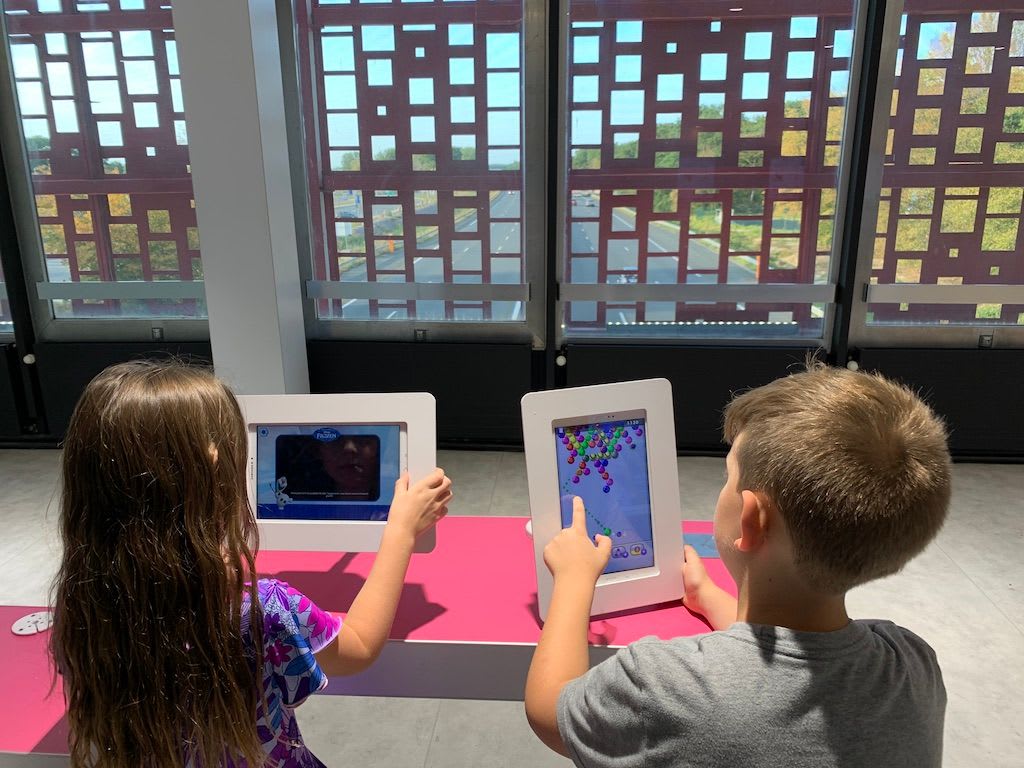 Busy week!